Stew season is a great part of the year, but is often an underrated part of your cool weather cooking routine. They're great for cutting through cold weather or making you feel better when you aren't feeling in tip-top shape. You get all the flavor and warmth you need from simple, hearty recipes that taste delicious and (hopefully) make you feel good too, without having to work too hard to get them right.
While most home cooks have a few tried and tested stew recipes they like to cook with, the collection below provides some game-changing dishes that you will want to make and adapt straight away! These are the types of recipes that make me wish that the Aussie climate was (sometimes) just a little bit cooler, so I could cook them more often!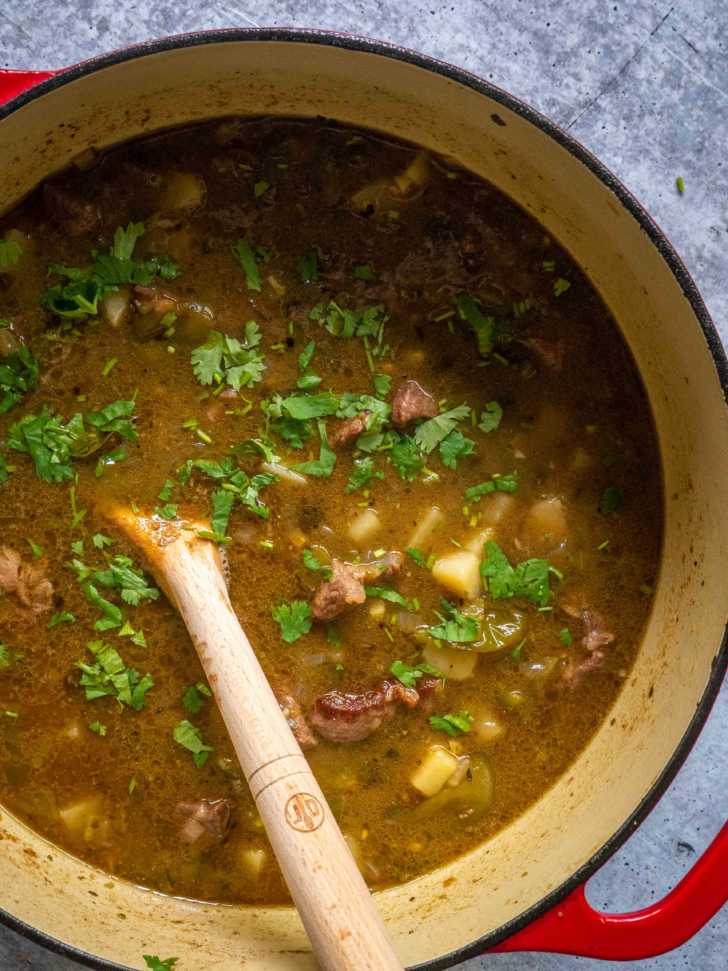 The roasted green chilis add such a depth of heat to this addictive New Mexico Green Chili Stew, the perfect pot when you have a cold or need to warm your bones up in a hurry. It possesses all the classic elements of pot roast, but the green chili pepper has so much flavor, helping to add layers of warmth and heat to the other ingredients. The stew goes wonderfully with warm flour tortillas, lime wedges, and some sour cream if you want to add a lighter touch.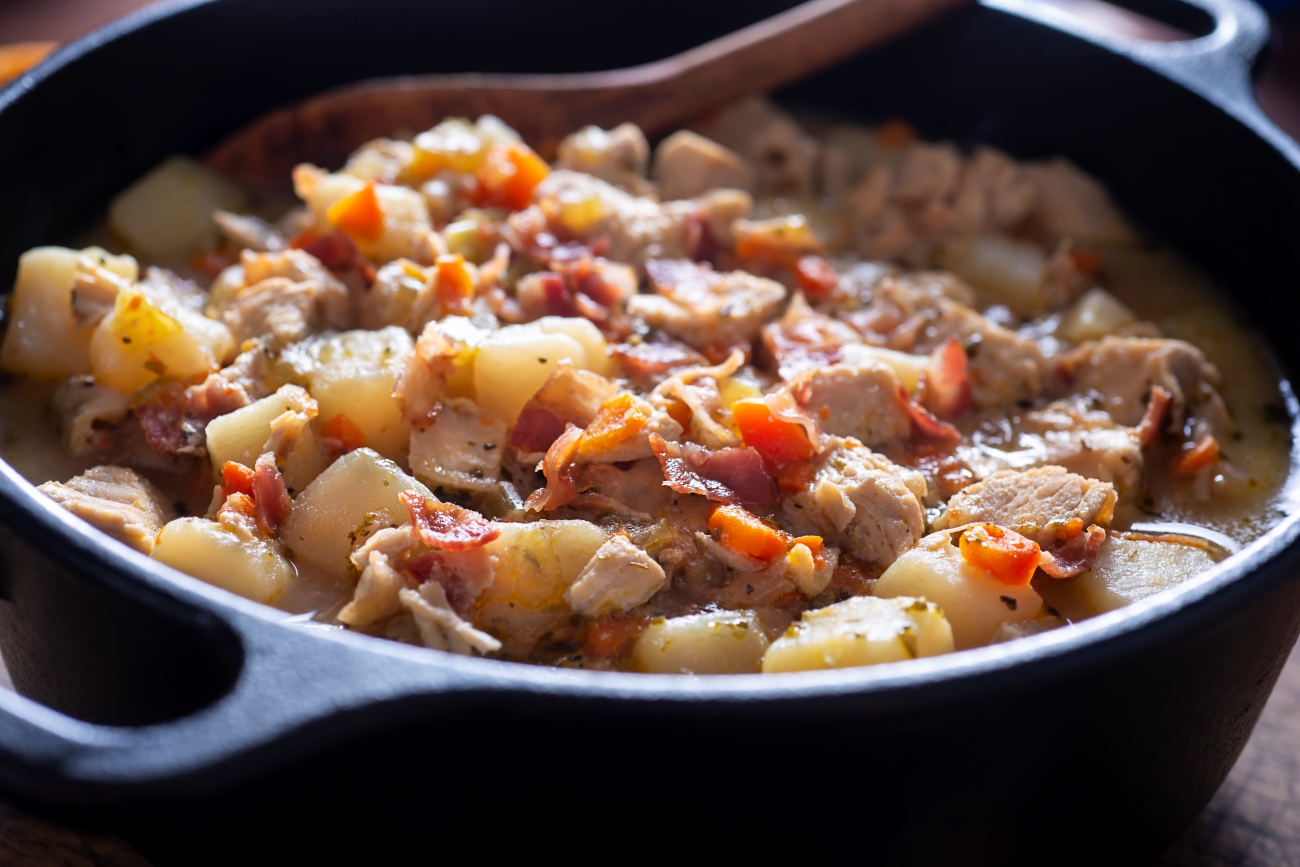 Lately I've been making a one pot stew using chicken, potatoes, and bacon. It's an excellent dish for when you are feeling stressed, under the weather, or when the family needs ballast at dinner time. One Pot Potato, Bacon, and Chicken Stew derives its flavor from an array of traditional herbs and spices, which soak into the vegetables and deliciously hearty broth, that can be easily customized to suit the ingredients you have on hand.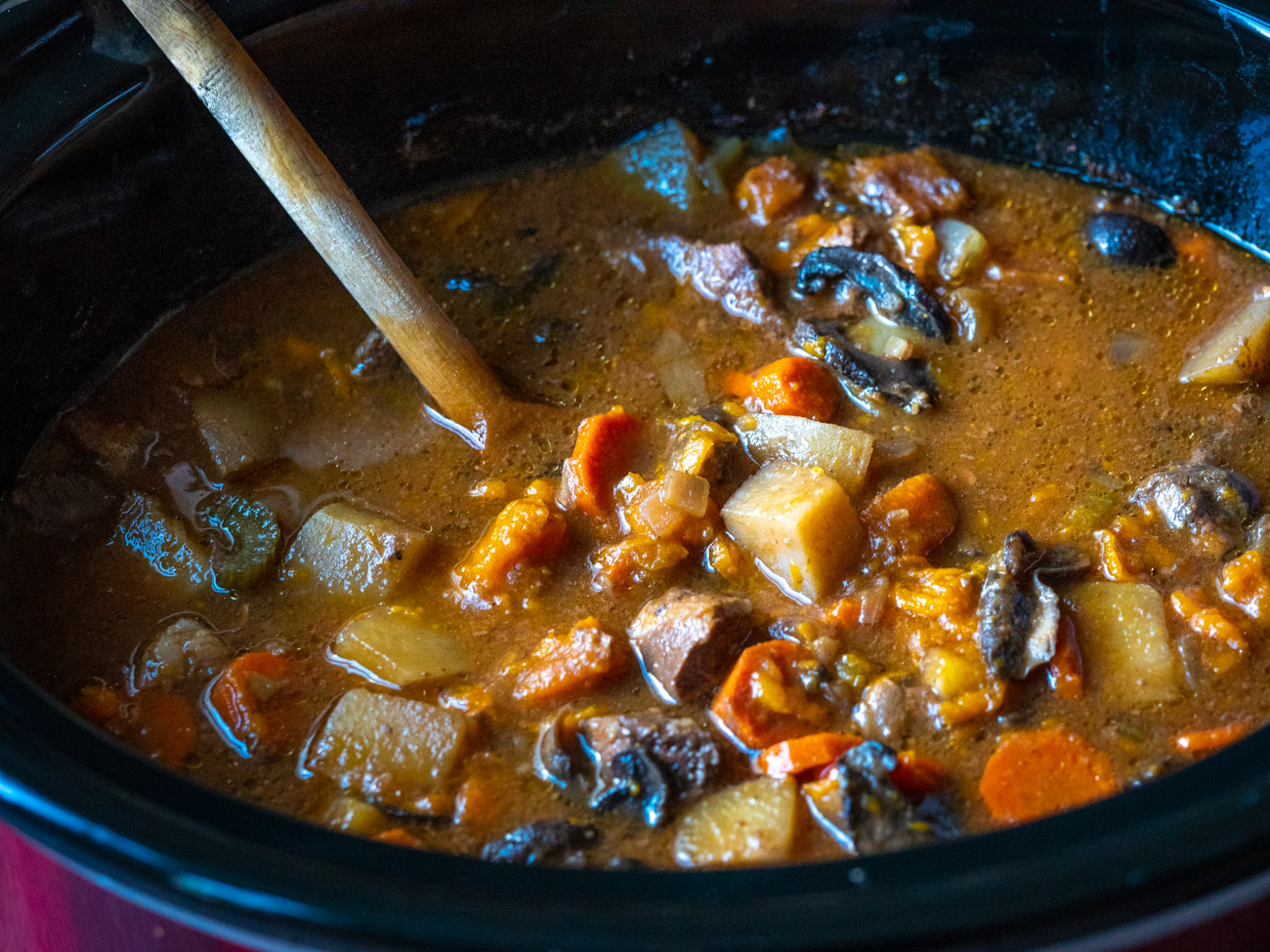 All Day Stew uses many traditional beef stew ingredients, but the recipe can be easily adapted to whatever you have on hand. You only need your slow cooker and some short time to prep in the morning to get it going – you can leave the stew on low for the whole work day and it will be ready by the time you come home! I almost enjoy serving All Day Stew with a side salad and crusty bread rolls, and try to make sure there's plenty left so that I can use the leftovers for another meal (or two, if I'm lucky).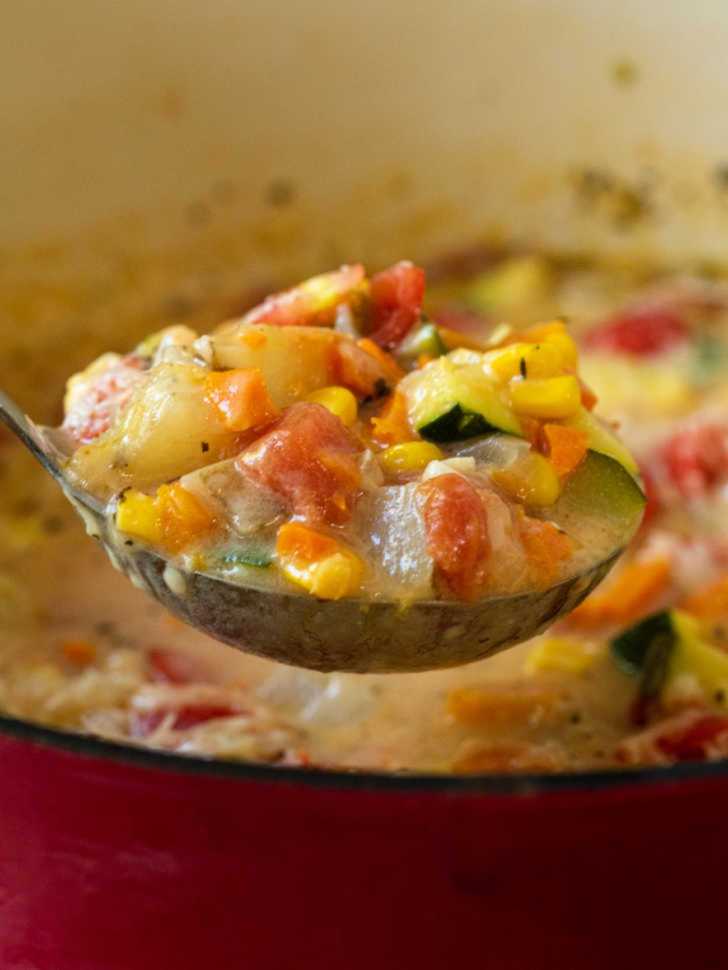 If you're craving a veggie based meal that will warm you up and stick to your bones, but with a summery twist, then Summer Vegetable Stew is definitely the recipe for you! It is so delicious that I don't even consider putting meat in it (which is a huge achievement for me). It's a deliciously tasting and filling meal that also happens to look awesome in the bowl. Summer Vegetable Stew is a great recipe to pull out if you have vegetarian guests to cook for, and you want to impress.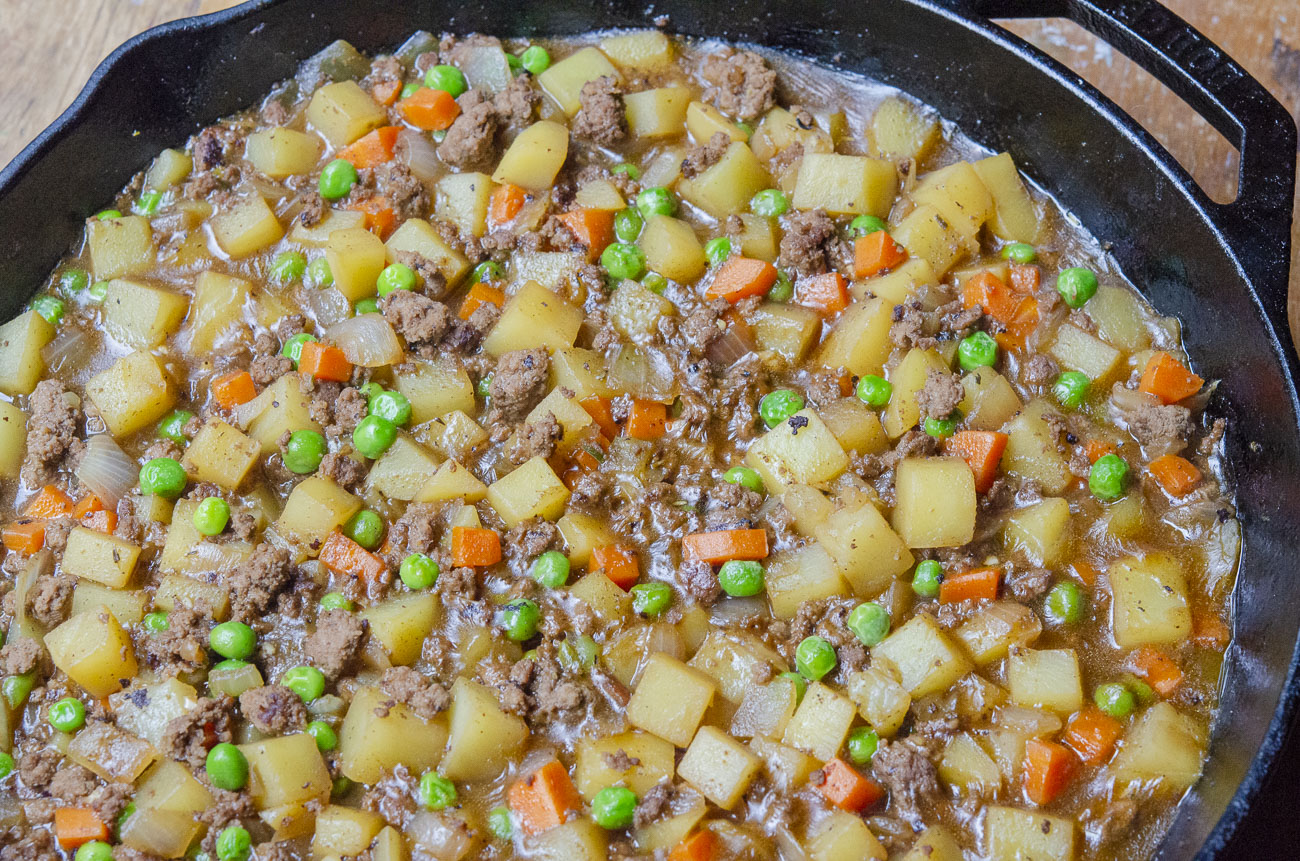 Beef Stew Skillet offers the same flavor profile as a low and slow cooked beef stew but uses ground beef to speed things up the process considerably (without sacrificing your enjoyment). It comes together in just thirty minutes, and is perfect when you want a hearty stew experience in quick time. It's a straightforward one-pan, family-friendly dinner that gives you that same comforting beef stew flavor without the effort of a more intensive recipe.
The most unique stew recipe on this list, our Asian style Slow Cooker Ginger Beef Stew is a wonderful, flavorsome winter pick me up. The earthy kick of ginger makes this stew a little bit more special than the norm, especially if you can take plenty of time, so all the flavors have the chance to meld together and open up. Slow Cooker Ginger Beef Stew is great served with rice, noodles, or even simple thin Asian pancakes.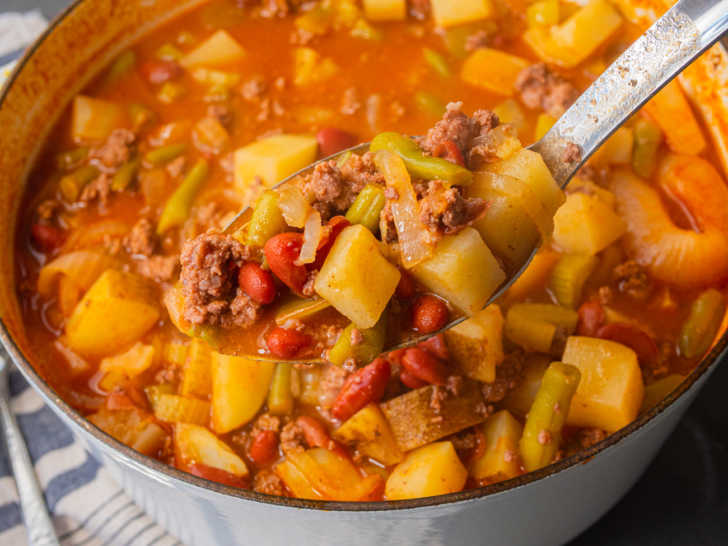 This is not your traditional stew where you start by sautéing one ingredient, then browning another, then stirring new additions in until it all comes together. Here, the ingredients all go in together, and away you go! Simmered slowly at a low temperature, Shipwreck Stew produces a fantastically rustic flavor that's great for cozy nights under a blanket. Even my hard to please kids enjoy this dish – although it helped that I told them that they are real pirates if they eat Shipwreck Stew regularly.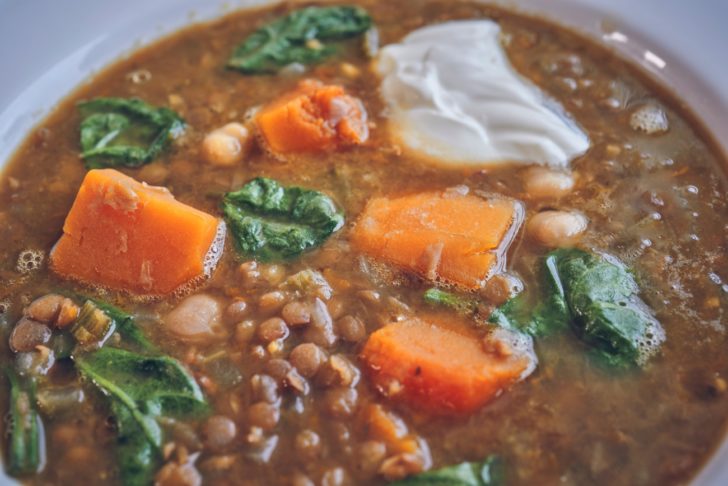 Lentil Butternut Squash Stew is another interesting yet delicious veggie-based recipe. It's a cream-based soupy stew loaded with yummy veggies, herbs, and spices. The sweetness of the butternut squash underpins the other flavors, while the lentils provide an earthy dash of bite that gives it a more well rounded, fuller flavor. Have this stew with some freshly squeezed lemon juice over the top for a touch of tangy refreshment.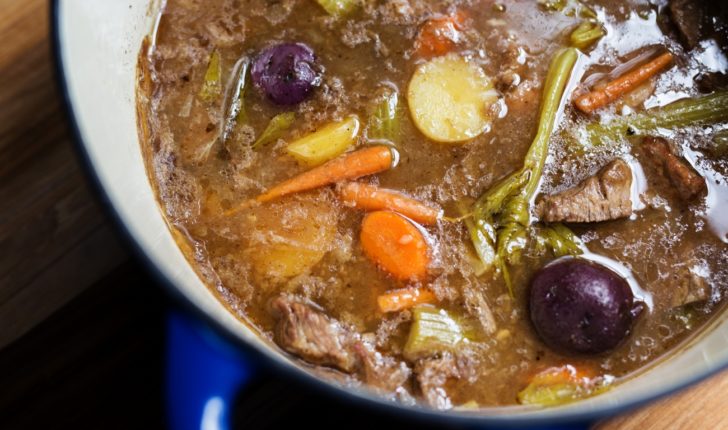 Seared meat and sautéed veggies are roasted slowly in a dutch oven, then cooked with a hearty sauce to give Dutch Oven Beef Stew extra flavor and pop from ingredients such as beer, paprika, sugar, and cinnamon. The vegetables are a real star of this dish, sopping up all the bright and interesting flavors to make an exciting take on your traditional Dutch oven pot roast. It's great when you want to eat a solid meal but want maximum flavor and enjoyment, with a little bit left over for lunch the next day!
Conclusion
Having a range of stew recipes on hand is great for when bad weather sets in, if you or the family is unwell and need some trusted comfort, or if there's disparate veggies food in the fridge that needs to be used. The recipes showcased here are some of the best stews you can cook straight from the page, but are also great of you need to innovate a bit with ingredients as well.
SKM: below-content placeholder
Whizzco for 12T