Warm weather brings a bounty of fruits that we wait for all year. Sure, nowadays some things are available in every season, but there's something truly unique about the sweet alluring flavor of summer peaches. A seasonal peach's texture and flavor are mesmerizingly emblematic of the hot dog days of summer, where the skies stay light far into the evening hours. While peaches are delicious to eat as is, when you come across a big haul of this stone fruit, it's always good to have a few recipes up your sleeve. Here are some sweet and savory ways to use up those summer peaches!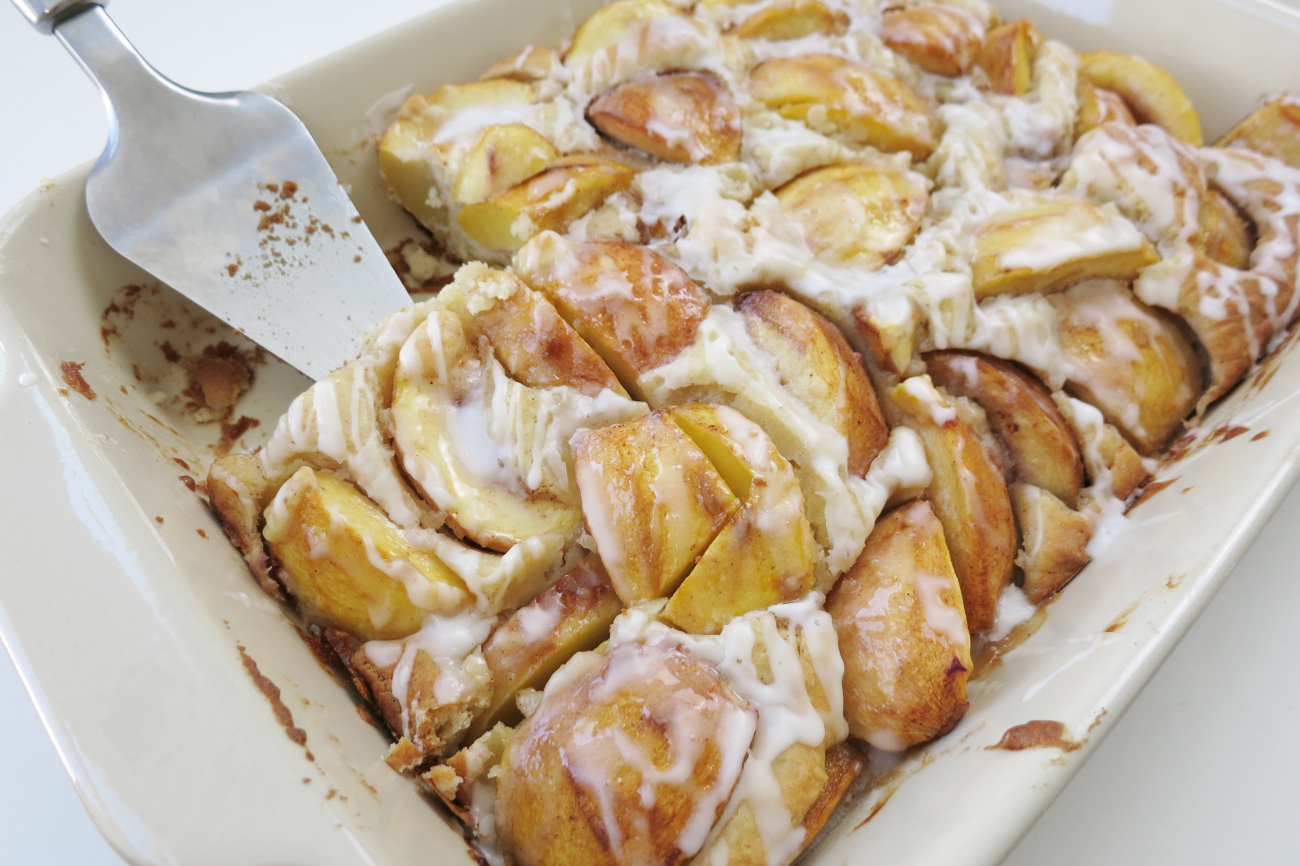 Straight out of Amish country, this Lebanon County Peach Cake is a vintage 1935 recipe that delivers summer on a plate. Fresh peaches bake straight into a cinnamon-infused cake creating a soft and wonderful texture. Drizzled with a smooth glaze makes this cake a rustic, easy, and casual but satisfying finish to a delicious summer evening. Try your hand at this recipe and click the link here.
Uncomfortable summer temperatures can grind any avid baker to a halt, no one wants to turn their house into a sauna just by using the oven. This No-Bake Peach Pie uses simple shortcuts like a no-bake crust to make a truly fuss-free dessert. There's no sweating the small stuff (literally) with a recipe this easy. If you're intrigued, click the recipe here.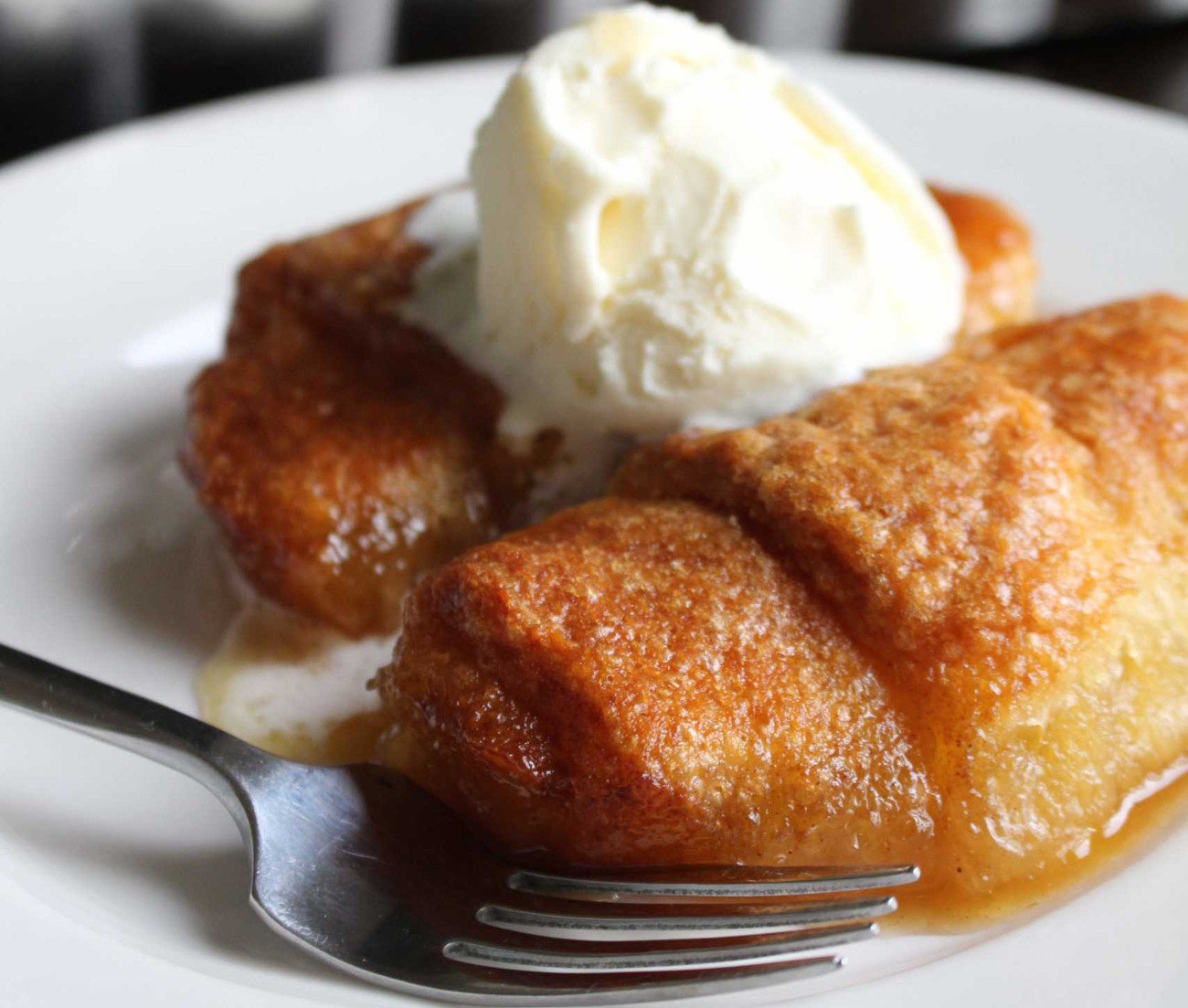 If you're looking for a way to have a baked peachy delight without the hassle of a pie crust, look no further than this recipe entitled The Easiest Peach Dumplings. While this recipe calls for canned peaches, you can easily substitute them with some cooked peaches that have been sliced and peeled. The top dough, made of crest rolls, soaks up the sweet juice of the peaches. All you need to add to this dessert is a scoop of ice cream. Get the ingredient list and the recipe details here.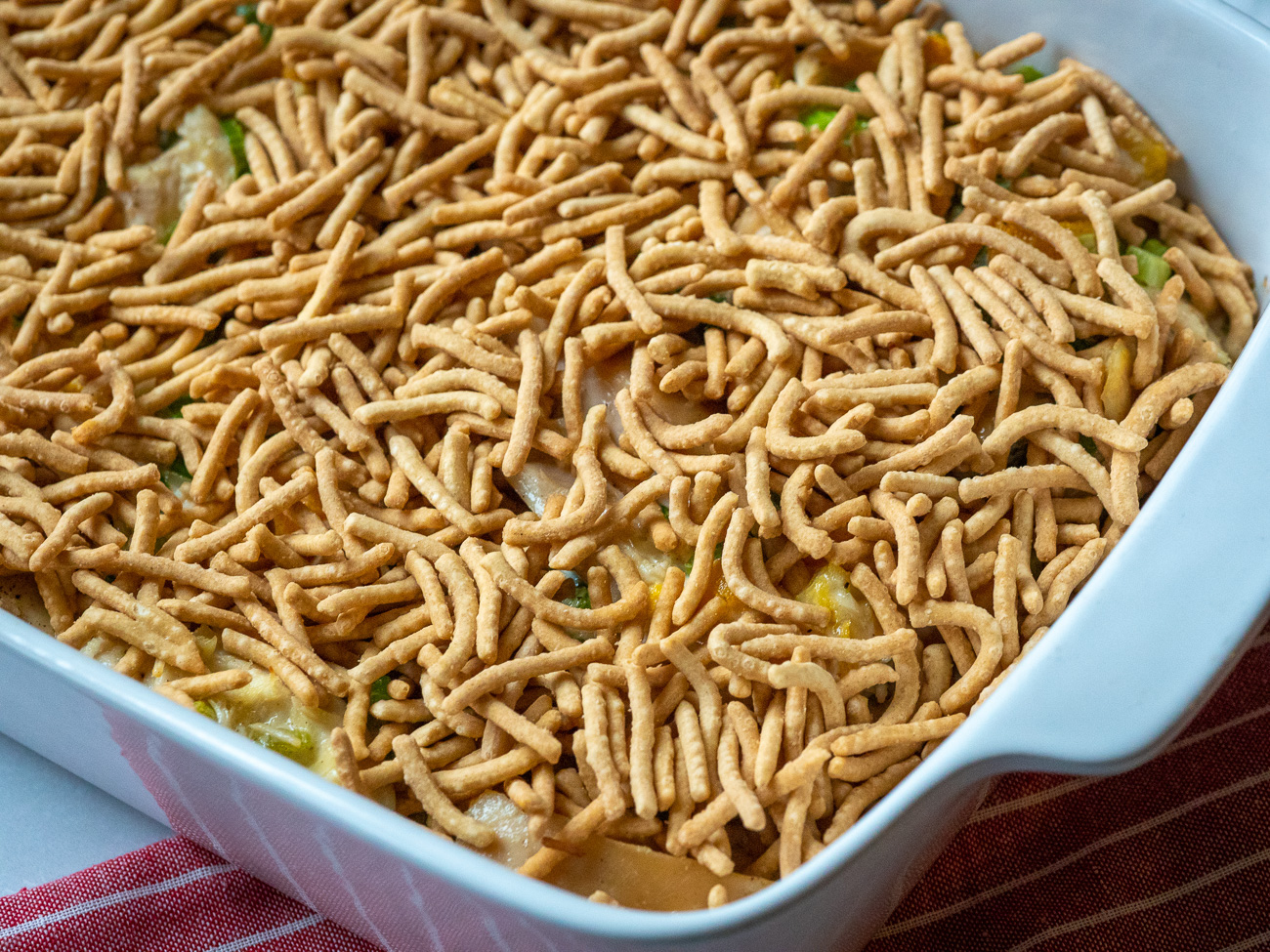 Who said peaches are only for dessert? With this Baked Chicken Peach Salad, you get a bite of the vintage past with this creamy casserole salad that rings potluck success. A crunchy topping and crispy celery send this dish over, checking off all of the delicious texture boxes. Not convinced? Simply check out the recipe to see what it's all about.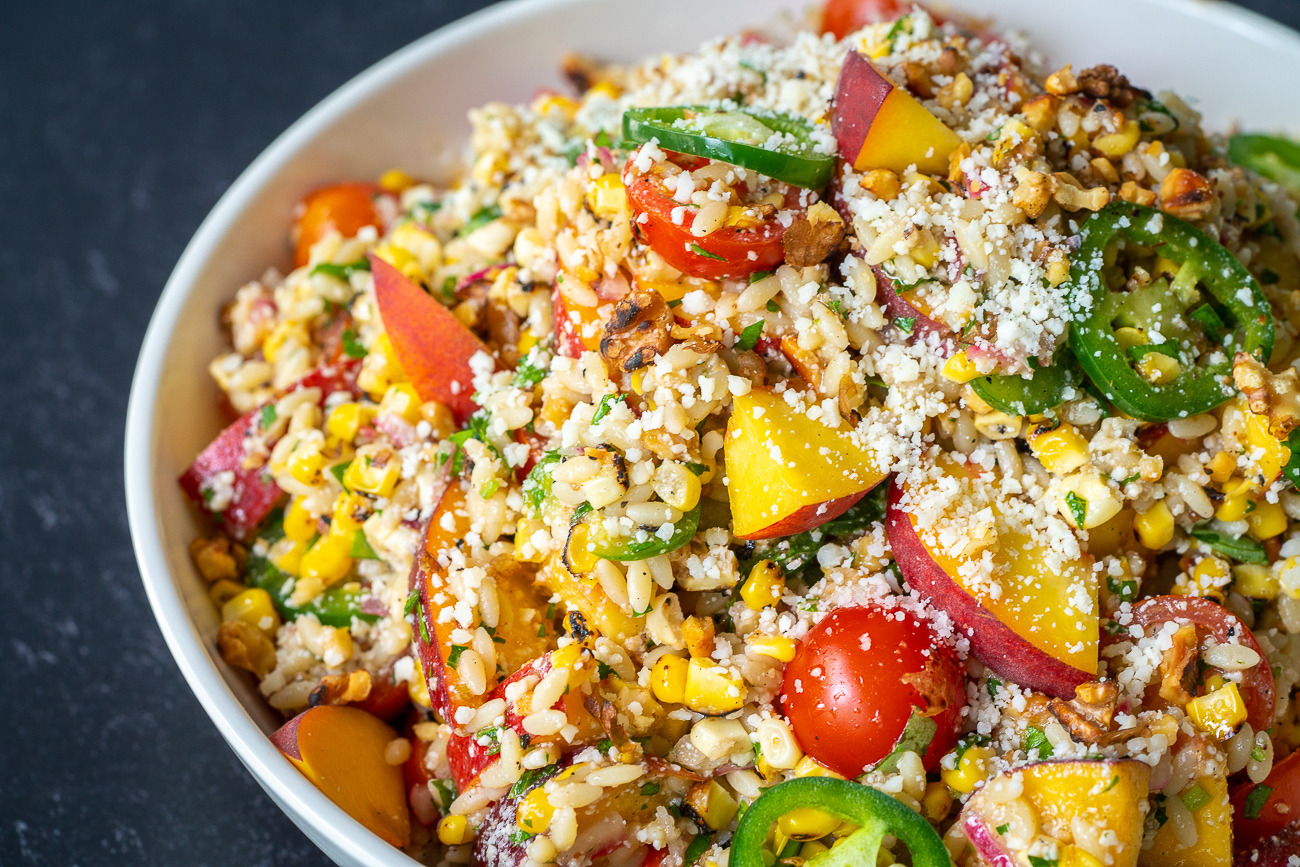 If this doesn't scream a summer outdoor grill party, I don't know what does! This Grilled Corn Peach Salad is made for the summertime. Yes, corn and peaches are the stars, but a side cast of characters like cherry tomatoes, walnuts, jalapeños, and orzo make for a satisfying and fresh new way to eat your veggies (and your peaches!). Get the recipe by clicking the link here.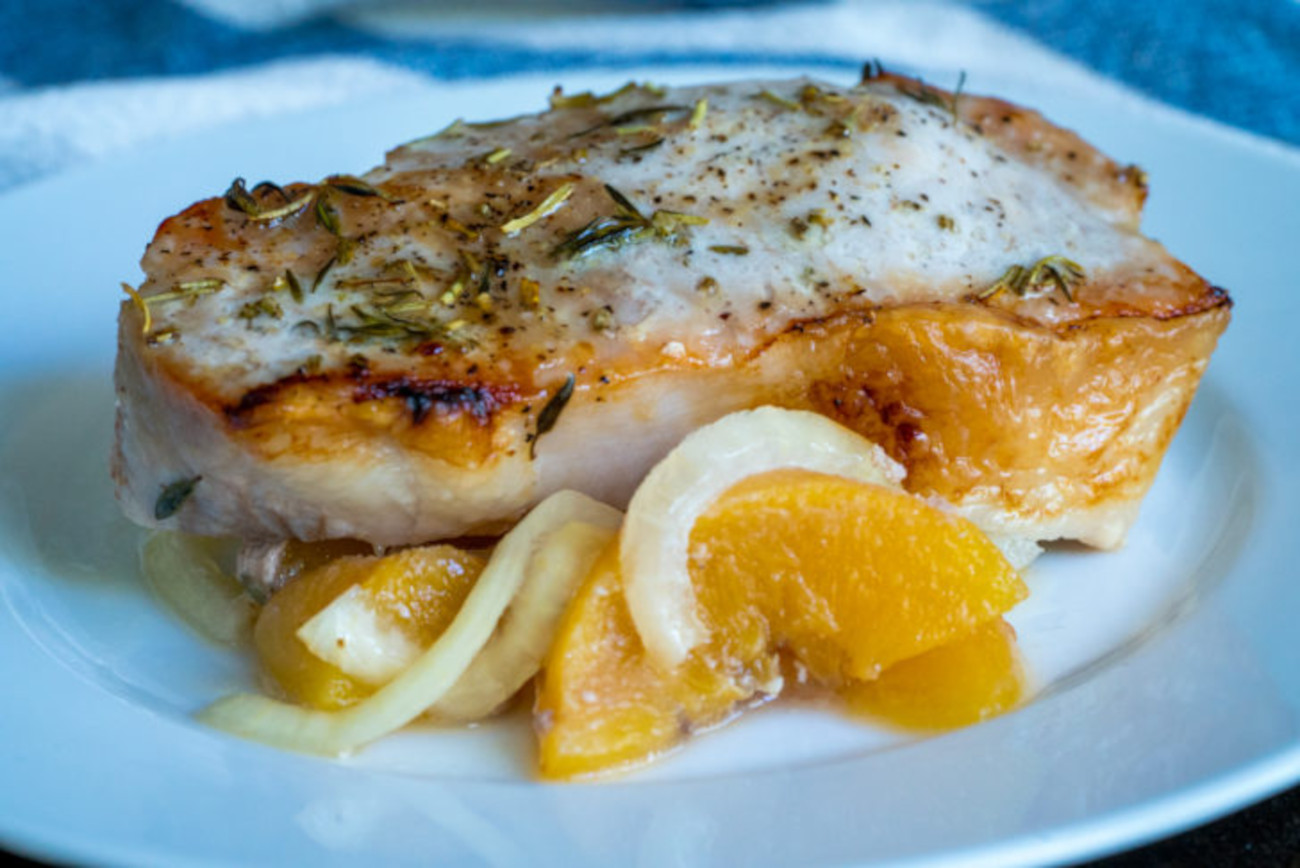 Pork chops' favorite fruity companion — apples — can take a bit of vacation because this recipe for Peach Pork Chop Bake is the ultimate symphony to coordinate peaches into a savory dish. As the pork chops bake, they soak up all of the sweet flavors of the peaches and get an herby kick from the earthy rosemary and thyme. A few sliced onions heighten both the sweet and savory qualities making this truly a standout dish. Get going on cooking by clicking this recipe link!
SKM: below-content placeholder
Whizzco for 12T