I'm always on the hunt for easy, delicious meals the whole family loves. Aren't we all? Over the years, I've come to love sheet pan meals and dump & go meals. Another go-to kind of recipe is skillet meals! These recipes typically come together in the same skillet, so there's not only less prep work but less clean-up as well. That's a win-win in my book!
Plus, did I mention the meals on this list are all 5-star recipes as voted on by readers like you? That's right, these meals have our top rating on the site! Let's check out the top ten skillet meals in the list below.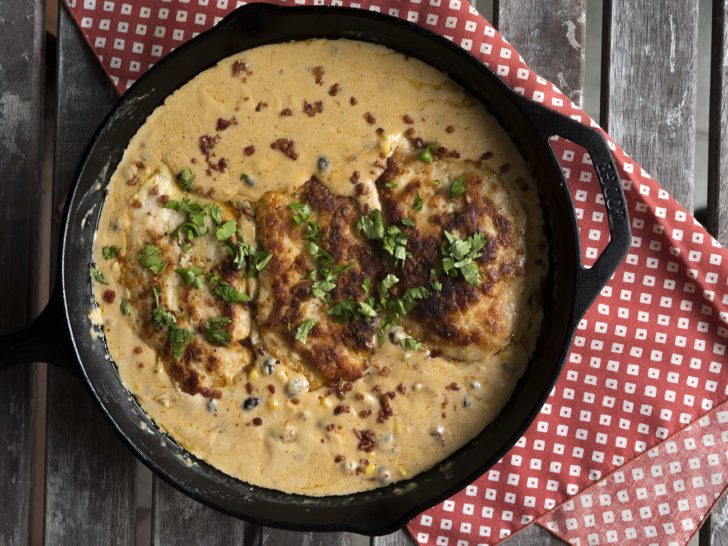 There's really no explaining how good this dish is unless you try it. Chicken that's lightly breaded in ranch dry mix and fried to golden-brown perfection, then served along with a chipotle black bean ranch gravy?? Yes, please, and keep it coming.
But really, while the chicken speaks for itself, it's that creamy, gravy-esque sauce that we really want to shed some light on. Starting with a roux-based gravy, we add chopped up chipotle chiles and more ranch mix to the gravy, before adding in beans and corn, topping everything off with a dash of heavy cream. You guys, this stuff is GOOD. Douse the chicken in this creamy sensation and call it a day. You won't regret it! Get the recipe here!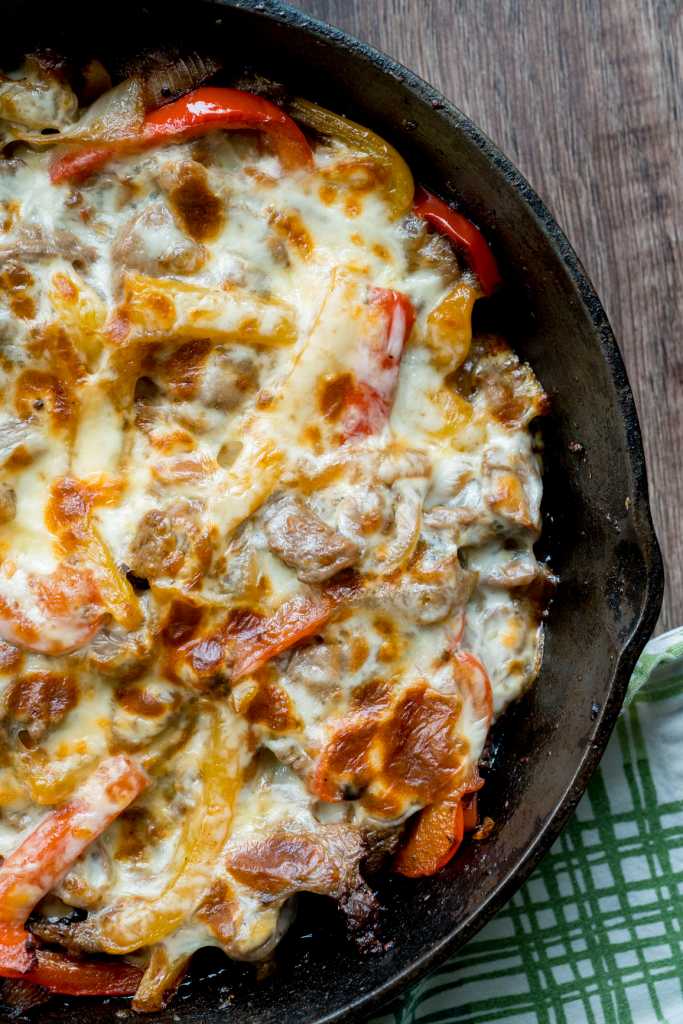 The Philly Cheesesteak is well-loved for good reason. I mean, just think about the tender steak, the flavorful peppers and the ooey-gooey cheese that ties it all together. What's not to love? Well, this quick skillet version gives you a low-carb version of the favorite that's every bit as tasty in just about twenty minutes. That might be even more lovable. Get the recipe here!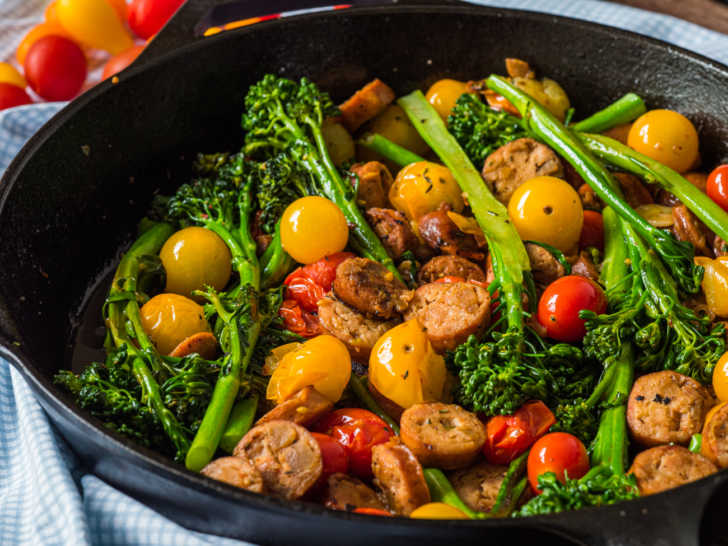 A dinner that's healthy, delicious and is ready in just 10 minutes? What could be better than that? Well, one that comes together in one pan. But luckily this one does. It's an astoundingly quick skillet meal that's full of bright veggies and tasty sausage and it's so satisfying that you'll be turning to it as a last-minute weeknight meal over and over again. Get the recipe here!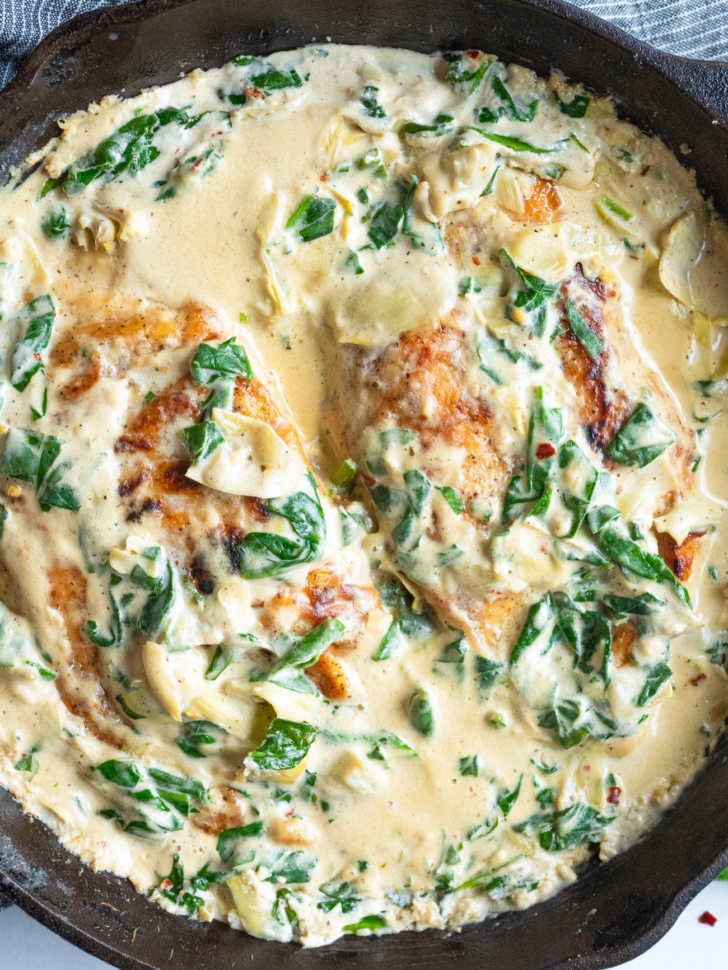 Skillet meals are the savior of busy weeknights. One pan and a dinner that's done in under thirty? Yes, please! You can take some chicken breasts and a couple of seasonings and call it a skillet meal, but the true magic is when you bring together a handful of ingredients and end up with something that's so yummy it sparks cravings almost as soon as you've finished washing the skillet. Exhibit A – our Spinach Artichoke Chicken Skillet. It's easy to make (SO easy) but that creamy sauce is something you won't soon forget. Get the recipe here!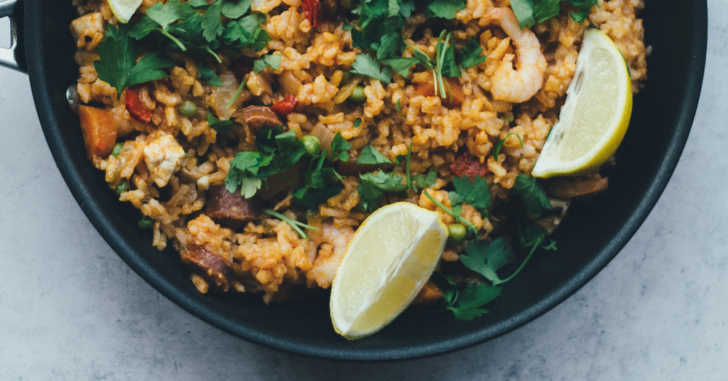 I've got a tasty cajun recipe for you to add to the dinner rotation this week! This meal will fill you up and stick to your ribs as any good cajun dish should. We've got all the classics you'd expect in a recipe like this – shrimp, sausage, and deliciously seasoned rice. You'll also find onion, celery, bell peppers, and garlic, which round out the flavor and stretch this meal into a feast to feed 6-8 people. Get the recipe here!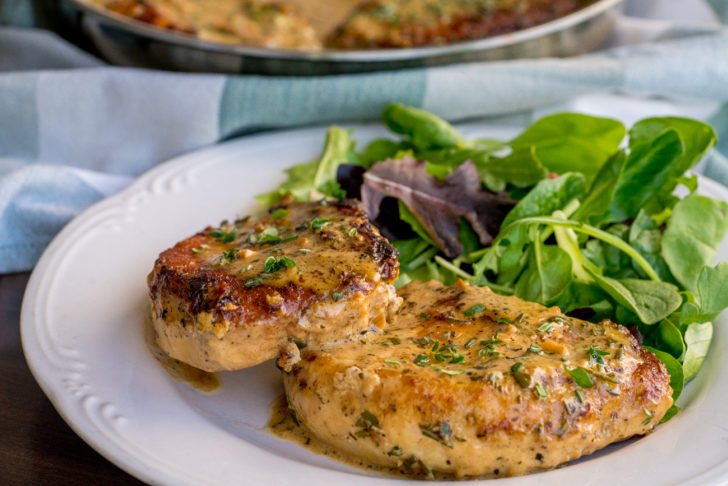 You know those dishes that you think of, knowing they'll be good, but when you see and taste the finished result you're actually shocked by just how good they are? These garlic and herbed white wine sauce pork chops are like that. We thought the flavors would go well together, figured the sauce would go really nicely over the flour-dredged, crispy pork chops and knew the whole thing would come together…but we had no idea just how good this was going to be! Get the recipe here!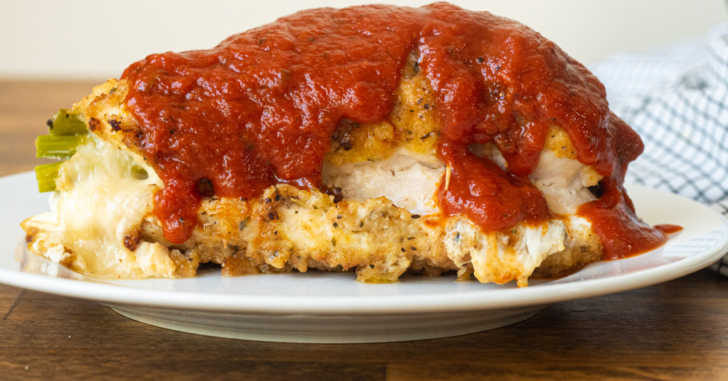 Looking for a meal that is sure to impress, but is actually quite simple to prepare? I've got just the recipe for you! This One-Skillet Asparagus Stuffed Parmesan Chicken is absolutely delectable. Not only that, but the clean-up is a breeze. Go ahead and take a look at the recipe and then try it out for yourself! I promise you won't be disappointed. Get the recipe here!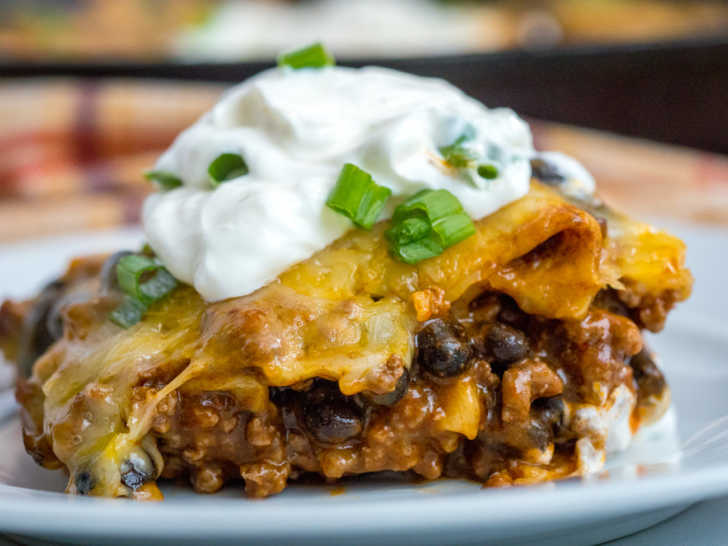 I love skillet meals because anytime a dinner comes together with only one dish to wash, it's good news to me. Plus, they're just so cozy! This particular skillet meal takes all your favorite burrito components and marries them in one easy-to-make dinner that's done in twenty minutes or less. How's that for your next busy weeknight? Get the recipe here!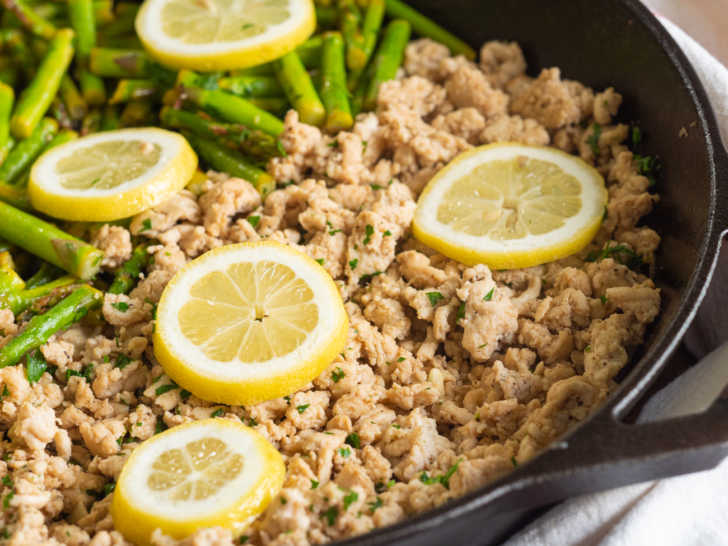 Ground turkey sometimes gets a bad rap as being a little boring, but the truth is that you can use it in countless ways to make a delicious and easy meal with a healthier flair. In this quick skillet, it's dressed up with some seriously scrumptious garlic butter flavor and paired with bright and tender asparagus for a complete meal that only takes fifteen minutes from start to finish! Get the recipe here!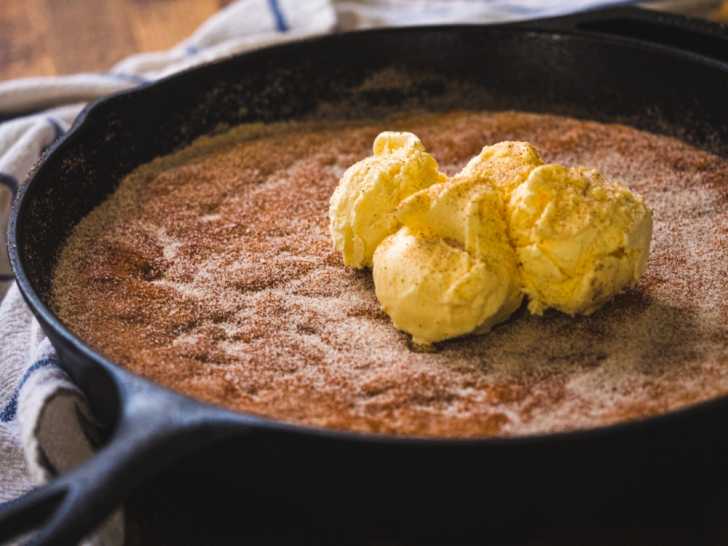 There was a time in the old days when most cakes were baked in cast iron skillets, but today it's not that common. However, skillet cakes are some of the most delicious cakes out there. The edges get slightly crisped up in the oven, making for a delightful texture in the final product. And, we can't think of a better cake for this than the Snickerdoodle Skillet Cake. Get the recipe here!
Want more easy weeknight meal ideas? Check out this post!
SKM: below-content placeholder
Whizzco for 12T