I've said it before, and I'll say it again. I. Love. Potatoes. Fried, mashed, smashed, boiled, twice-baked, and any other way they are served up, I'm on board! Whenever there's a big family gathering, either over the holidays or for a special occasion, we tend to go overboard on food. Still, there never seems to be enough potatoes to go around.
I'll be prepared next time for a triple helping of one of these amazing potato dishes from the list below! If you're looking for a fun twist on a classic side dish or a new way to serve up the potatoes everyone loves so much, then this is the list for you. Go ahead and find your new favorite way to prepare potatoes!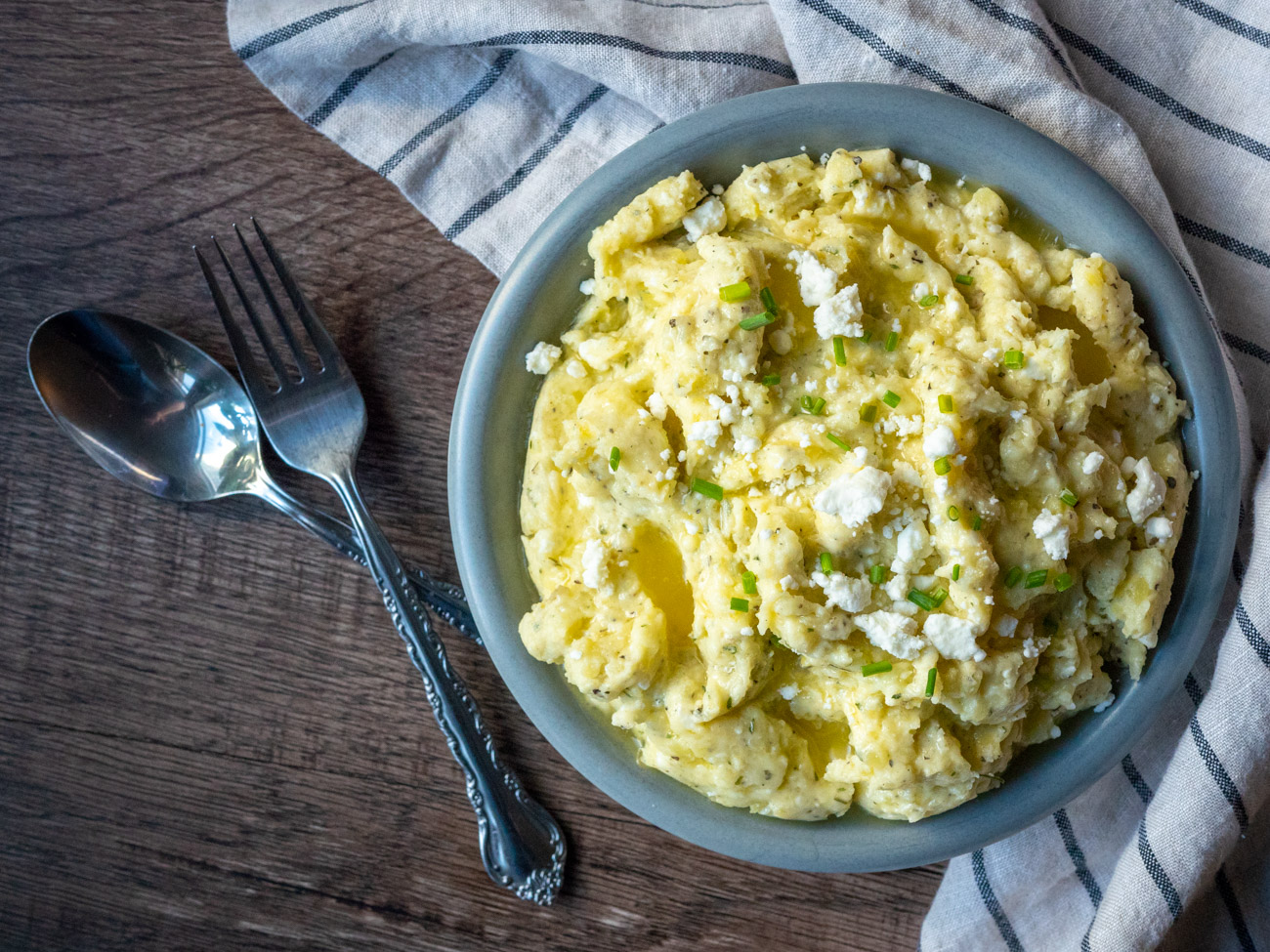 Does it get much more classic than mashed potatoes? This side goes with just about anything, and most times, steals the show! I love potatoes in just about any form, from chips to fries to twice-baked potatoes, and everything in between. That's why I was so excited to try out these Feta Cheese Mashed Potatoes. I've had buttery potatoes and cheesy potatoes, but I haven't had potatoes with butter and feta. Until this recipe, that is. If you're in the mood for comfort food with a twist or a unique side for your next get-together, this is the recipe for you! Get the recipe here!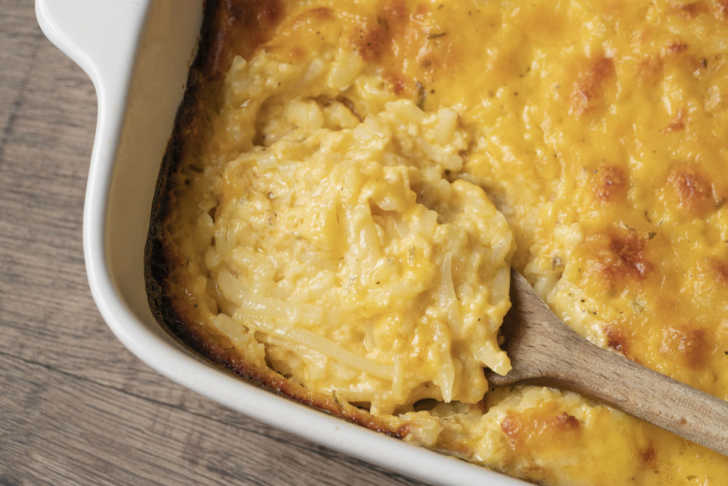 Let me start by saying that the name Delmonico Potatoes is far fancier than this dish actually is. Because all this dish is… is hashbrowns and cheese sauce. Granted, it is a homemade cheese sauce so it's not all about shortcuts, and I can promise you that it certainly feels special, even one bite in. Perfect as a cozy side or as an accompaniment to a more formal meal, it's a cinch to make no matter when you serve it. Get the recipe here!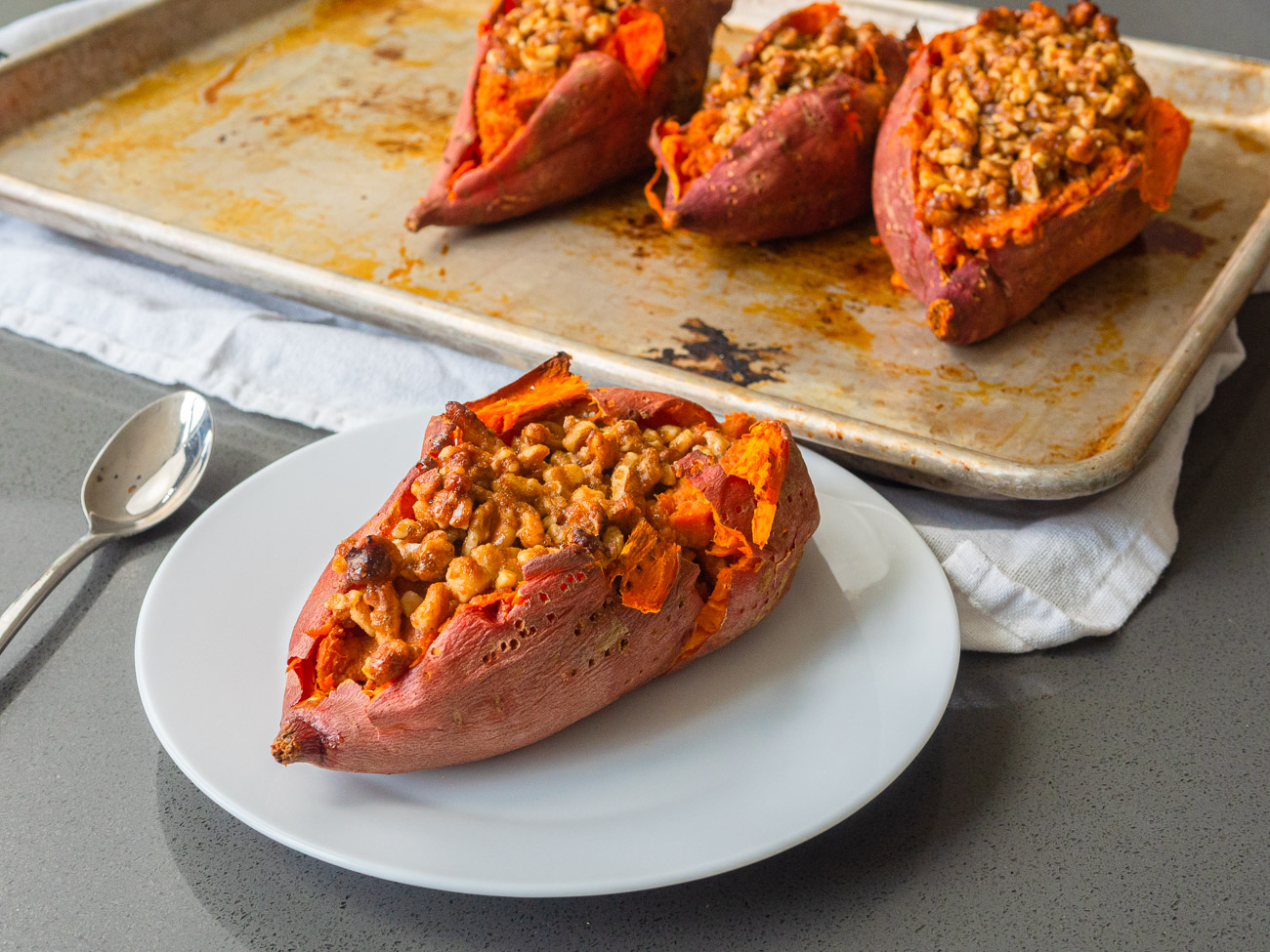 'Tis the season for sweet potatoes! I love a good sweet potatoes dish any time of the year, but there's no doubt fall is the best time to enjoy them along with the other flavors of the season. That's where these maple walnut twice baked sweet potatoes come in! It's everything you love about sweet potato casserole all wrapped up in a pretty little potato package. Get the recipe here!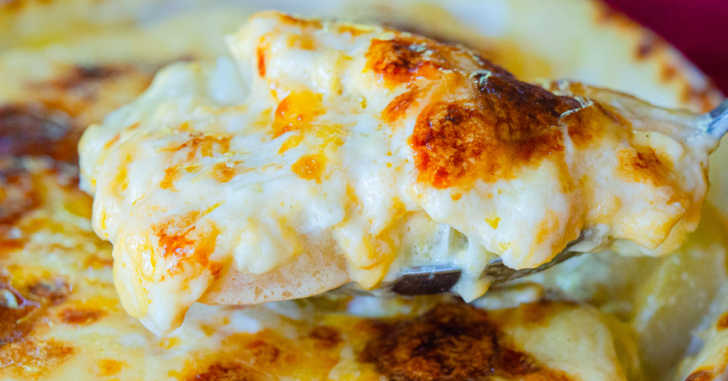 Ruth's Chris is known for their steak, but it's not the only thing they're good at. Their steak is incredible – don't get me wrong – but I look forward to their sides just as much and particularly their potato gratin. It's indulgent stuff, creamy and cheesy as all get-out, and that's precisely why you want to be able to make it at home to serve to all of your favorite people. Here it is in all its rich and cheesy glory and good news – it's so easy to recreate in your own kitchen! Get the recipe here!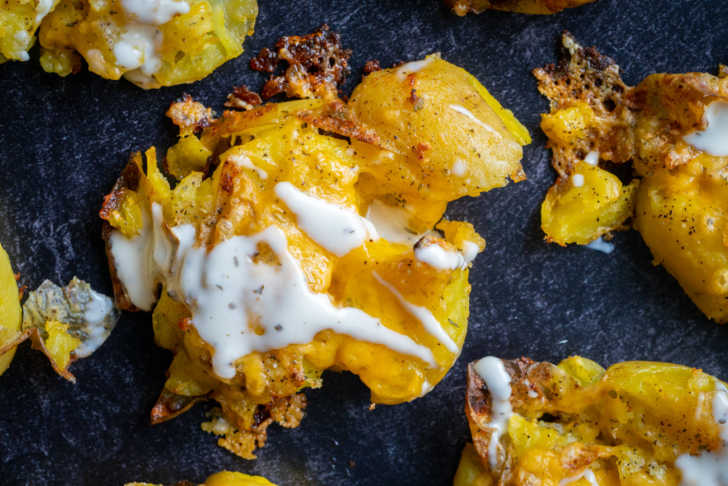 Ahhh, the humble potato. What other food can take so many delicious forms? From soup to French fries to mashed potatoes, the spud can really do it all, and here it takes the form of an appetizer that's crispy and cheesy and very nearly addictive. These Cheesy Ranch Smashed Potatoes work as a dinner side as well, but they're the perfect starter for game day and parties alike. Think potato skins… but with a whole lot more potato. Get the recipe here!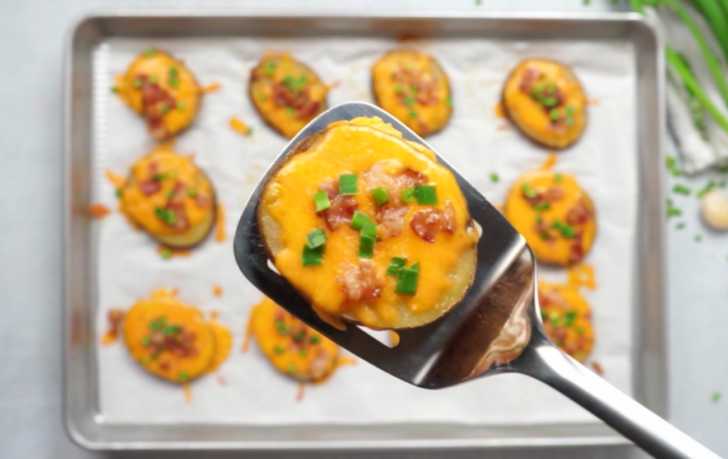 Everyone loves a baked potato. Well, maybe not everyone, but it's certainly very well loved as far as potato dishes go and that's precisely why you should be serving it in appetizer form too. Baked Potato Slices let you do just that! They transform the beloved baked potato into something much more snackable. Get the recipe here!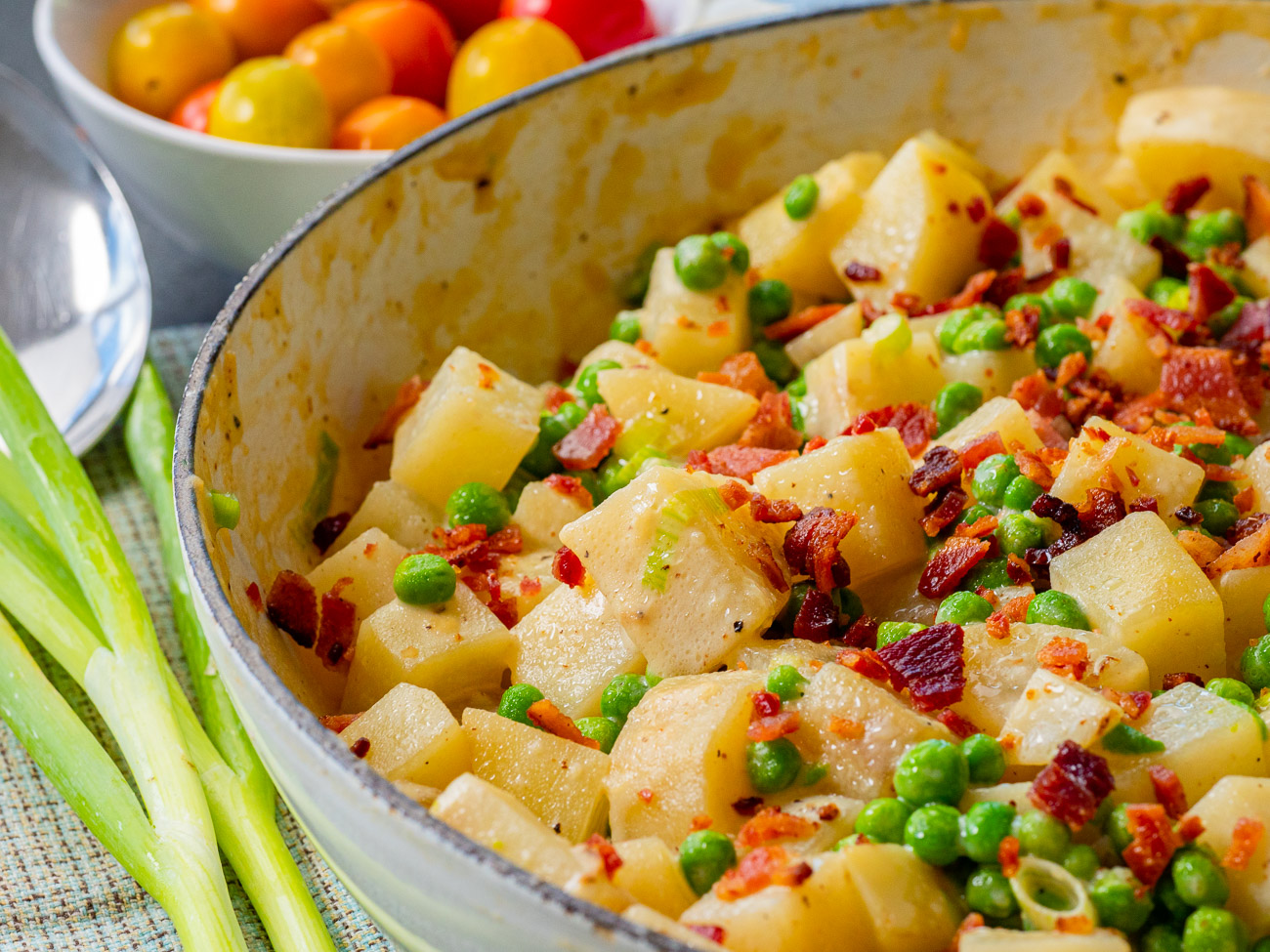 Creamy, dreamy, savory, and comforting. That's southern cooking at its finest! And this Southern Creamed Peas and Potatoes recipe is no different. Diced potatoes, peas, and crispy bacon are tied together with a homemade creamy garlic sauce that's sure to fill you up and satisfy your craving! Seriously, this stuff is addictive. Don't say I didn't warn you! Let's take a look at the video below and see how easy it is to throw together. Get the recipe here!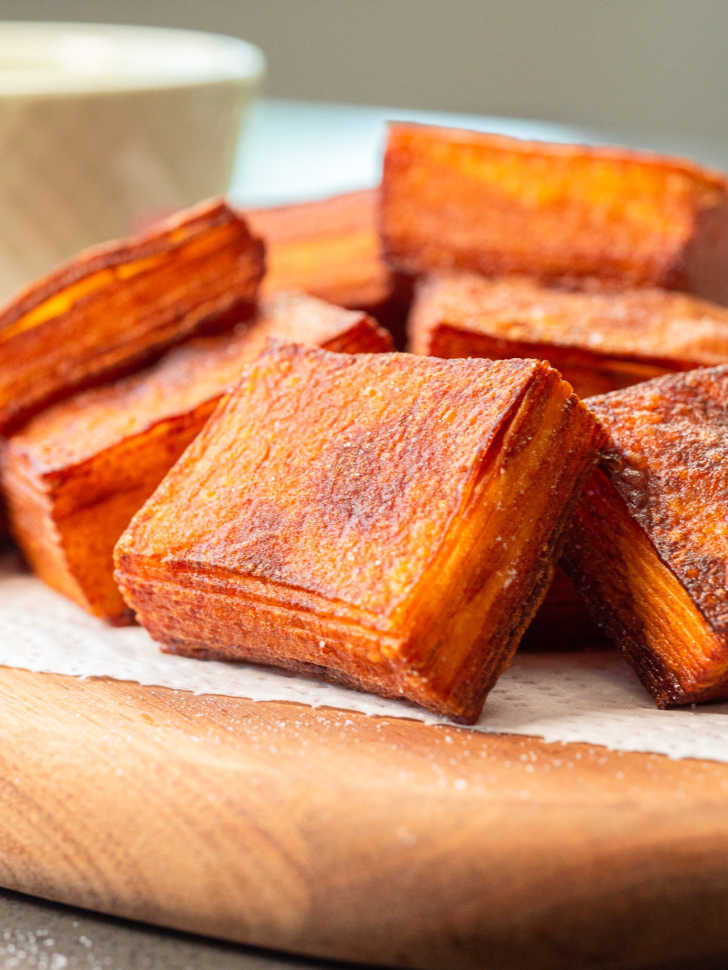 What is more versatile than the humble potato? It can be tater tots or hashbrowns or mashed potatoes… it can be nearly anything! And here, when it becomes Crispy Potato Stacks, it's not really humble at all. These crunchy, indulgent stacks are impressive to behold but so easy to make. So when you're looking for something that's a little fancier than a French fry (but still totally appropriate to dip in ketchup), this is the side for you. Get the recipe here!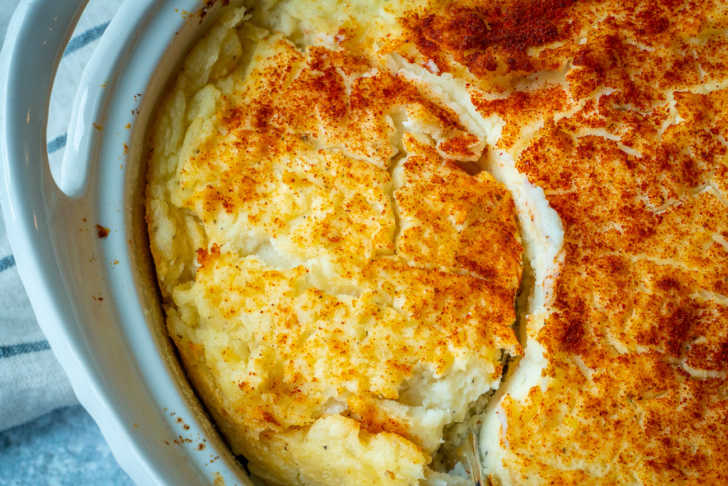 These are not my grandpa's Party Potatoes, but as soon as I saw what they contained, I sure wished they were. I would have loved to have already had a lifetime of opportunities to eat these instead of just discovering them now, but as they say, better late than never. See, these aren't just any mashed potatoes… these have a few special ingredients that set the flavor apart from any you've had before and they have an easy make-ahead preparation. You just might say they're perfect for a party! Get the recipe here!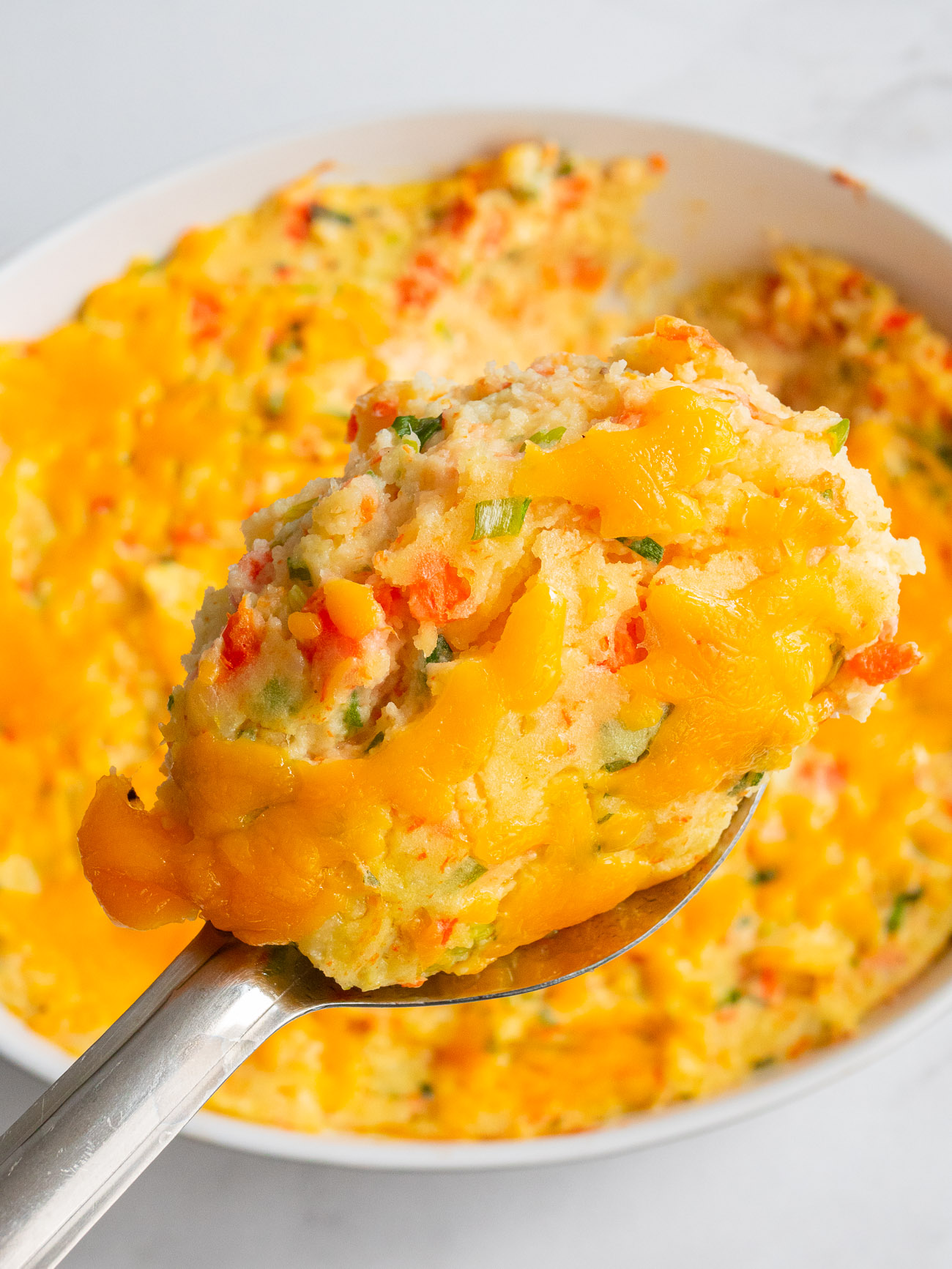 Mashed potatoes are perhaps my favorite side dish on the planet. The creamy texture, buttery flavor, and that starchy mouthfeel make them irresistible. Add some more flavor to that with garlic and green onions and top with cheese and you've got a sensational dish that will make everyone at the table say, "oooh". Get the recipe here!
SKM: below-content placeholder
Whizzco for 12T