Peanut butter and chocolate is one of my all-time favorite combinations. Sweet, salty, creamy…what's not to love? While there's nothing wrong with downing a few Reese's cups to get my peanut butter chocolate fix, sometimes I want something a little more…substantial (Read: decadent). So, I rounded up a few of my favorite peanut butter chocolate recipes that we've done over the years. Try a few of these out and get ready to dive into the wonderful world of peanut butter chocolate confections!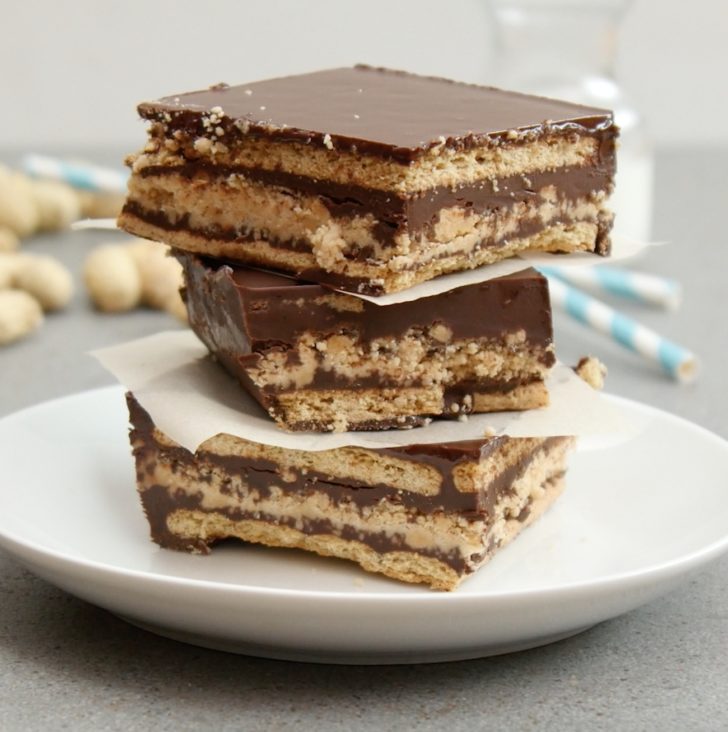 These delicious treats were a popular Disneyland snack, always found in Pooh's Corner and in most of the candy shops throughout the park. Then, for some inexplicable reason, they were discontinued. But suddenly, hope was restored! They were brought back for a trial run and we innocently thought that meant they were here to stay, forever and always. But no, it was too good to be true. They were discontinued again. We don't know about you, but we don't want to live an entire lifetime without this magical bar made up of graham crackers, peanut butter, and chocolate. And Get the recipe here!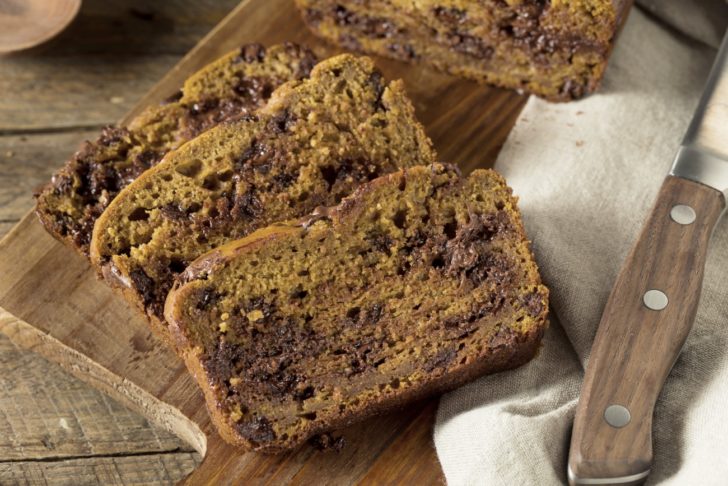 While there is certainly nothing wrong with a basic ol' banana bread, we are head over heels for this gussied up version. It's studded with dark chocolate chunks and rich with creamy peanut butter flavor. And since peanut butter and bananas are a match made in heaven, it's no wonder this easy bread works so well. You need about three bananas for this recipe, though you might be able to squeeze in four if they're relatively small. And remember, the riper those bananas are, the sweeter your bread will be. We've tried to keep the sugar content low because with all those mashed ripe bananas, this bread just doesn't need a whole lot of additional help in the sweetness department. Get the recipe here!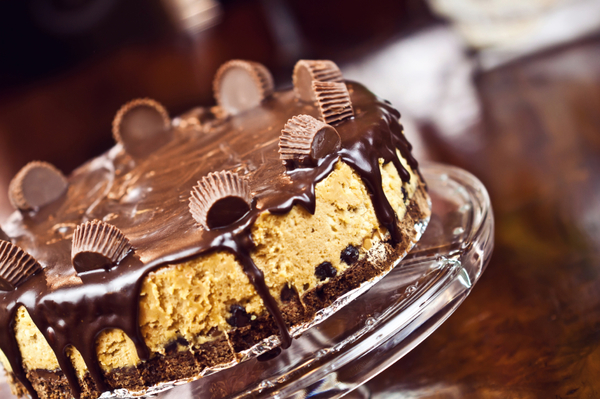 Cheesecake is a rich and decadent dessert that never ceases to amaze us. It can both brighten a day that needs a little boosting, or be the cherry on top that makes a great day even better; there's never a bad time for cheesecake! What makes this recipe so special is that it's an embodiment of one of the best flavor combinationschocolate and peanut butter. While not the epitome of health food — although we desperately wish it were — this dish is fantastic for those special occasions when you want to pull out all the stops and deliver on creamy, chocolate, peanut buttery flavor! Get the recipe here!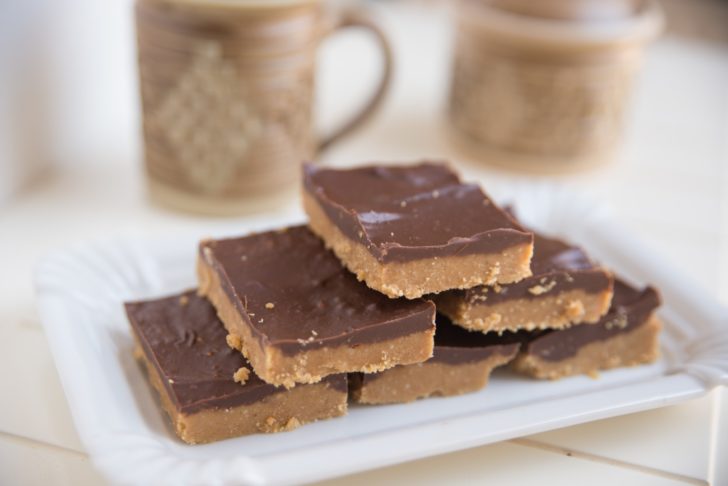 Chocolate and peanut butter are amazing on their own, but why not up the sweet factor by adding another layer of goodness by whipping up a quick graham cracker crumble. Note: this isn't a crust! It acts as a kind of filler to the peanut butter, bringing a crunchy sweetness to keep the peanut butter from becoming too cloying. It is a soft crunch, compared to the crunch that would come from using chunky peanut butter. And it adds that little mystery ingredient that will make everyone wonder just what it is that makes these so irresistible. Get the recipe here!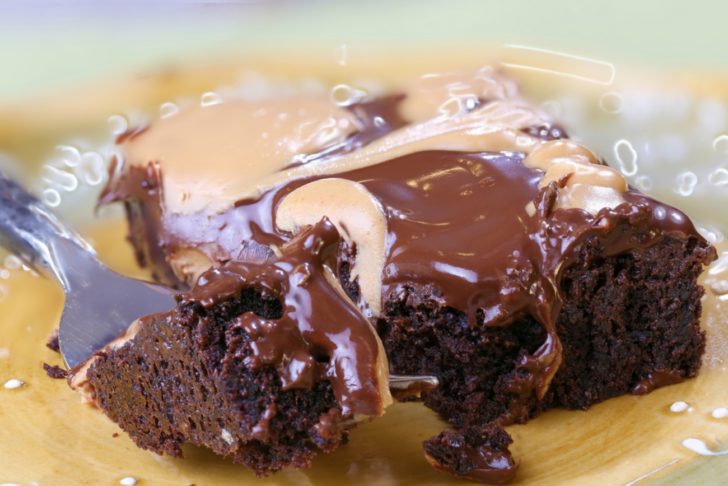 Oh, delicious combination of chocolate and peanut butter, how we love you so. These bad boys are irresistibly moist and often devoured in less time than they take to make. And if you really want to bat it out of the park at that next potluck, this one's a major winner. The gooey, marbled peanut butter and chocolate ganache frosting will reel you in and win you over with its decadence…trust us when we say you won't be the only one reaching for seconds. Needless to say, they're a huge hit in our household and we're willing to bet that they will be in yours too! Get the recipe here!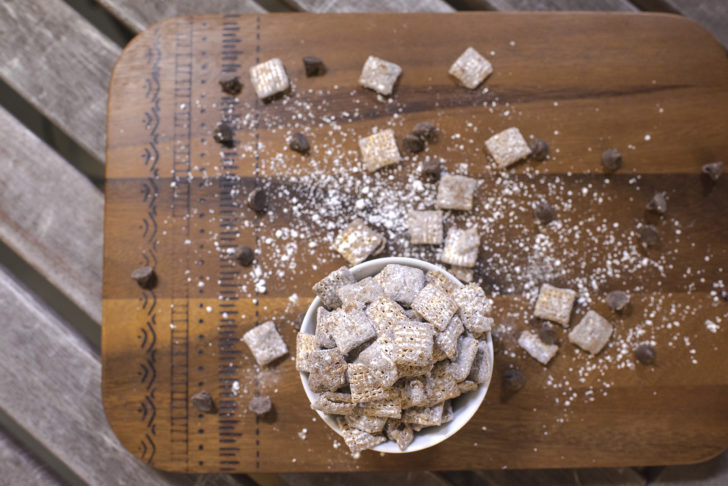 Whether you know them as muddy buddies, puppy chow, or some other mildly confusing name, these chocolate, peanut butter and powdered sugar-covered morsels are the easiest and tastiest thing you'll make this year! We discovered them in college – and were stunned by all the different ways you can make them – and now they're one of our go-tos during the year whenever we need something we know people will love and devour. Get the recipe here!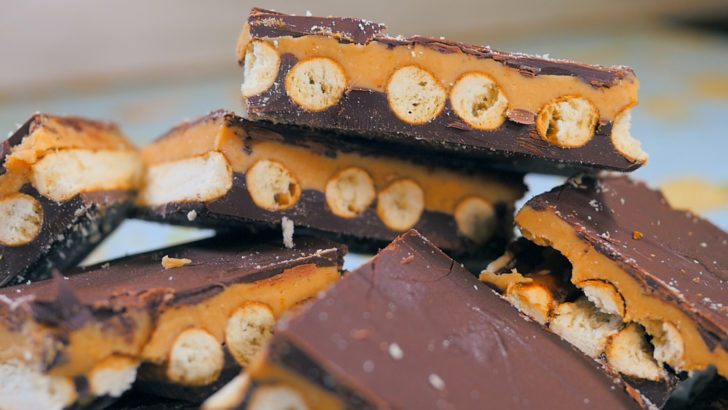 When it comes to desserts, we're pretty big on instant gratification, not liking to have to wait for hours before that delicious goodness gets in our belly. That's why "no-bake" anything always appeals to us, and these bars are a particularly easy, indulgent treat that come together in a pinch. If the name didn't give it away, chocolate, peanut butter and pretzels are the stars of this dessert show, and the result is a perfectly creamy, sweet, salty confection that's ideal for just about any occasion. If you can operate a microwave, you can master these bars…what are you waiting for? Grab your five ingredients and check out this recipe!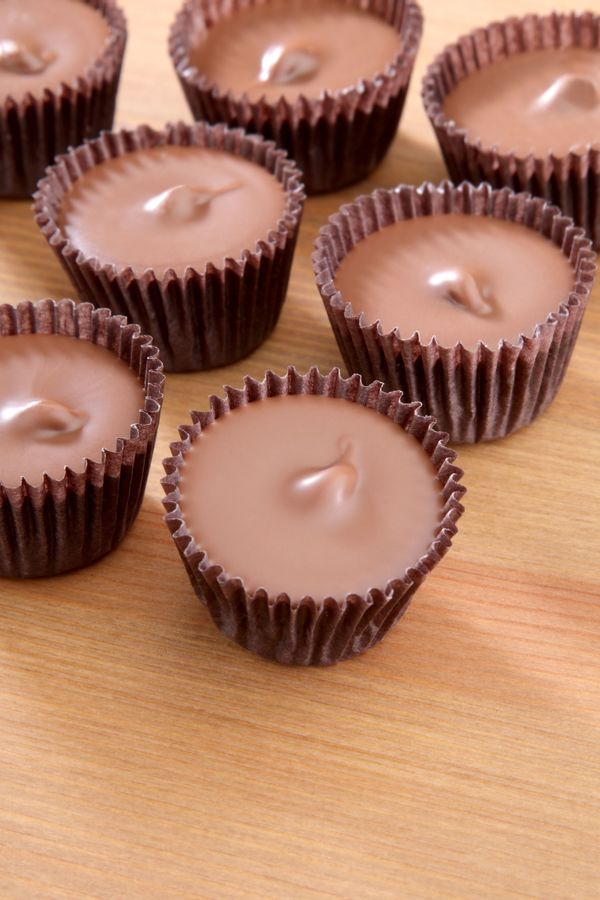 The secret to a good peanut butter cup isn't the chocolate. What really makes them shine is finding the right peanut butter center. We couldn't use just peanut butter because that would leave the wrong texture, and would probably affect the shape of the cups we've come to hold dear. The trick, we found, was to mix the peanut butter in with some confectioners' sugar and graham cracker crumbs. It provided just the right amount of sweetness with some firmness to it as well to make the peanut butter cups a perfect no-bake treat. Get the recipe here!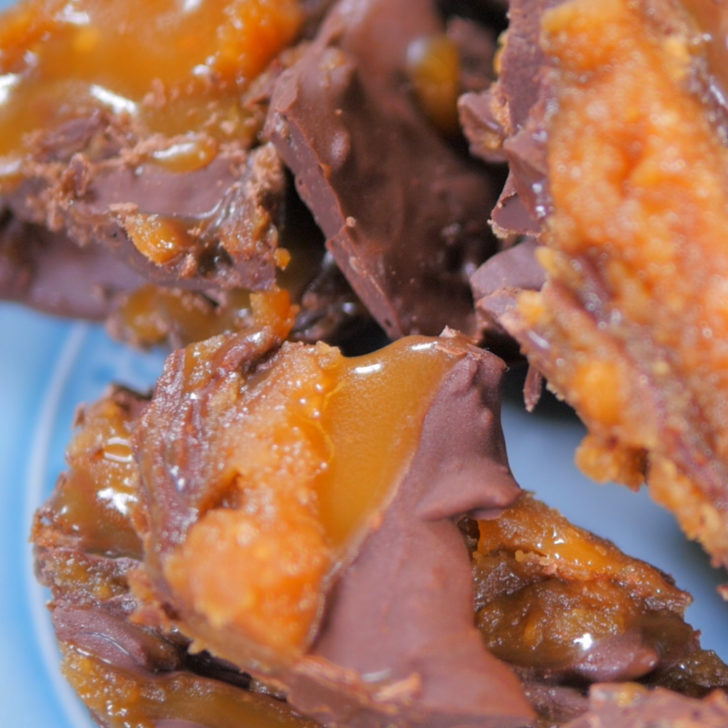 Some people balk at the idea of a union between chocolate and potato chips, but we think it's a perfect pair…salty, sweet and totally delicious! If you thought that was a lot to take in though, buckle your seatbelts, 'cause there's way more happening in this chocolate bark than just the addition of chips – we also put peanut butter, caramel sauce and caramel candies in there to really shake things up and boy, are we glad we did! This is an easy, crazy addictive dessert that no one can deny, so get yourself to the grocery store and whip it up! Get the recipe here!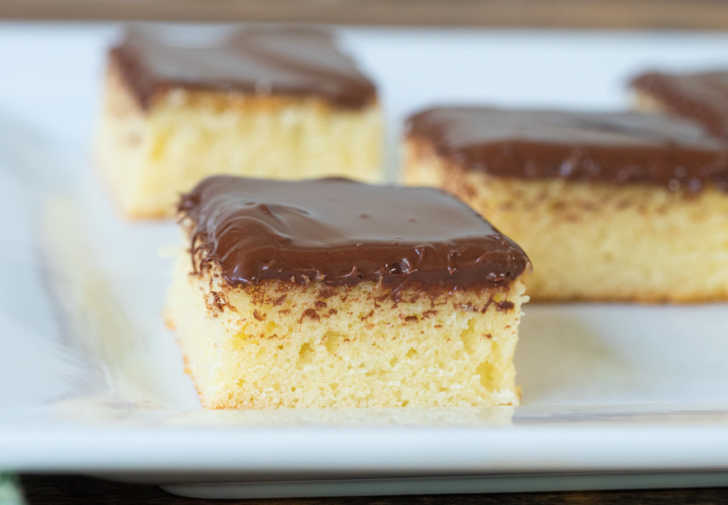 Tandy cake is an old fashioned treat that's been around for a very long time and features layers of peanut butter and chocolate atop a light vanilla cake. This simple combination of flavors goes perfectly with a glass of milk and was a favorite for many generations. If you are looking for a delicious cake with the unique flavor combination of peanut butter and chocolate then look no further than homemade peanut butter tandy cake. Get the recipe here!
SKM: below-content placeholder
Whizzco for 12T