A man from Idaho Falls managed to get himself banned from Yellowstone National Park, but the reason why is quite unusual. Park rangers discovered that he was planning on cooking chicken in the hot springs and had no other choice but to prevent the man from returning.
Upon investigating, they found two whole chickens sitting in a hot spring inside a burlap sack, along with cooking pots as reported by East Idaho News. The man was with a group of 10 and two others were cited along with him. Believe it or not, this isn't the first time that someone has been caught trying to cook food at Yellowstone.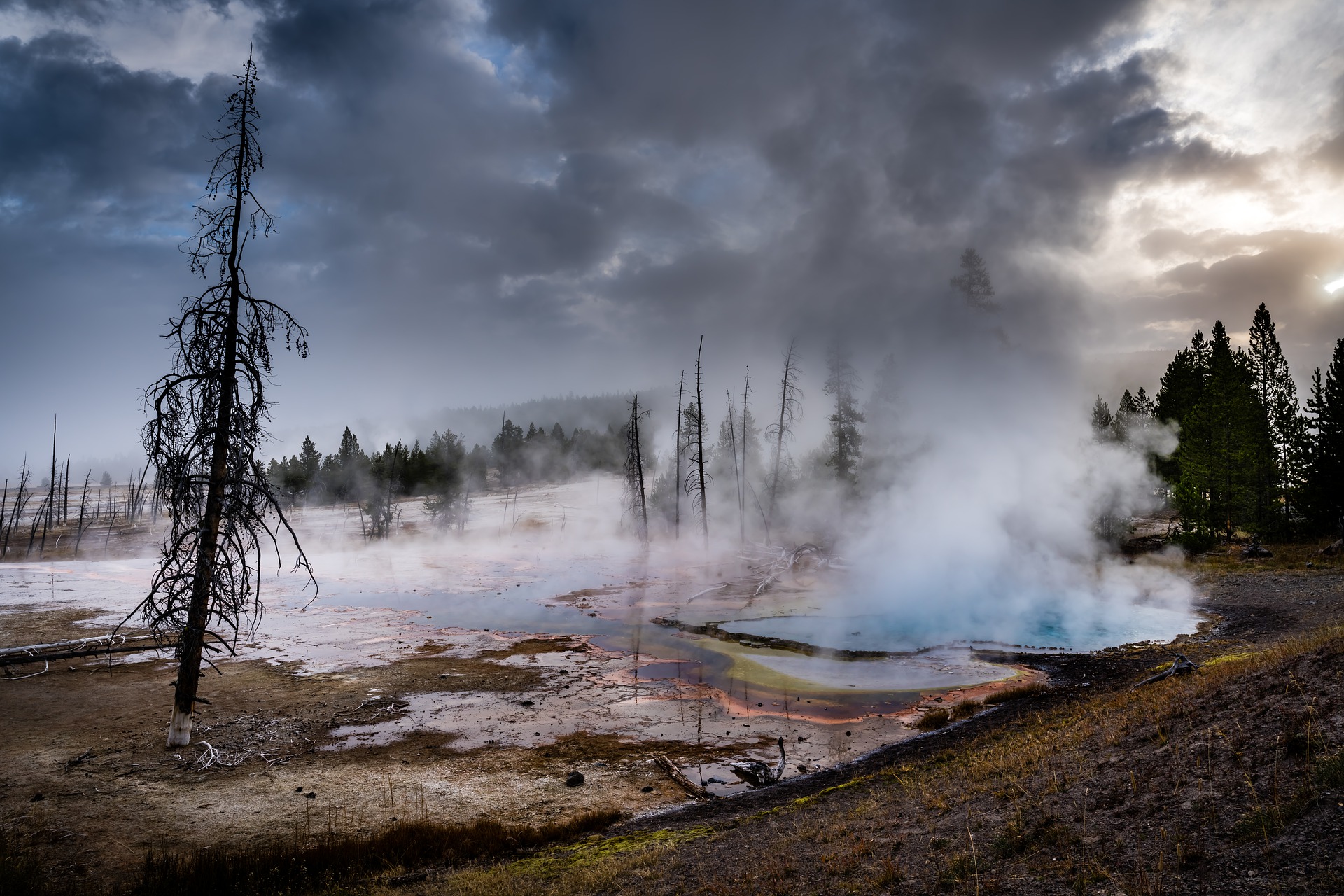 Nearly 20 years ago, a television host found himself in some serious hot water (no pun intended) when he dug a hole that was adjacent to one of the geysers, according to the Montana Standard. He was also hoping to demonstrate the park's chicken cooking capabilities but instead was hit with a $150 fine. Turns out, his fine wasn't actually related to digging the hole, but of violating the proper walkway rules.
The man from Idaho Falls had to appear in Mammoth Hot Springs court where he was cited for foot travel in an improper area. Multiple charges were filed against the man and he received a $600 fine for each of them. He was also sentenced to two years of probation. Yellowstone National Park has banned the man from the park during the probationary period as well.
The marked designated trails are the only area of the park where visitors are allowed to travel. It's especially important to avoid traveling into a natural thermal feature, as these can prove to be extremely dangerous. The signs they have posted should be enough, but some people don't realize how truly dangerous the hot springs can be. In fact, according to the National Park Service, "More than 20 people have died from burns suffered after they entered or fell into Yellowstone's hot springs."
No wonder the park has to be so strict with these types of crackdowns! What do you think of his sentencing? Was it fair?
SKM: below-content placeholder
Whizzco for 12T