Deviled eggs have graced our tables for as long as we've combined the term pot and luck together, it's a crucial dish to any gathering. But honestly what's with the name? Why is this American classic called deviled eggs, and has this egg preparation only from the recent past?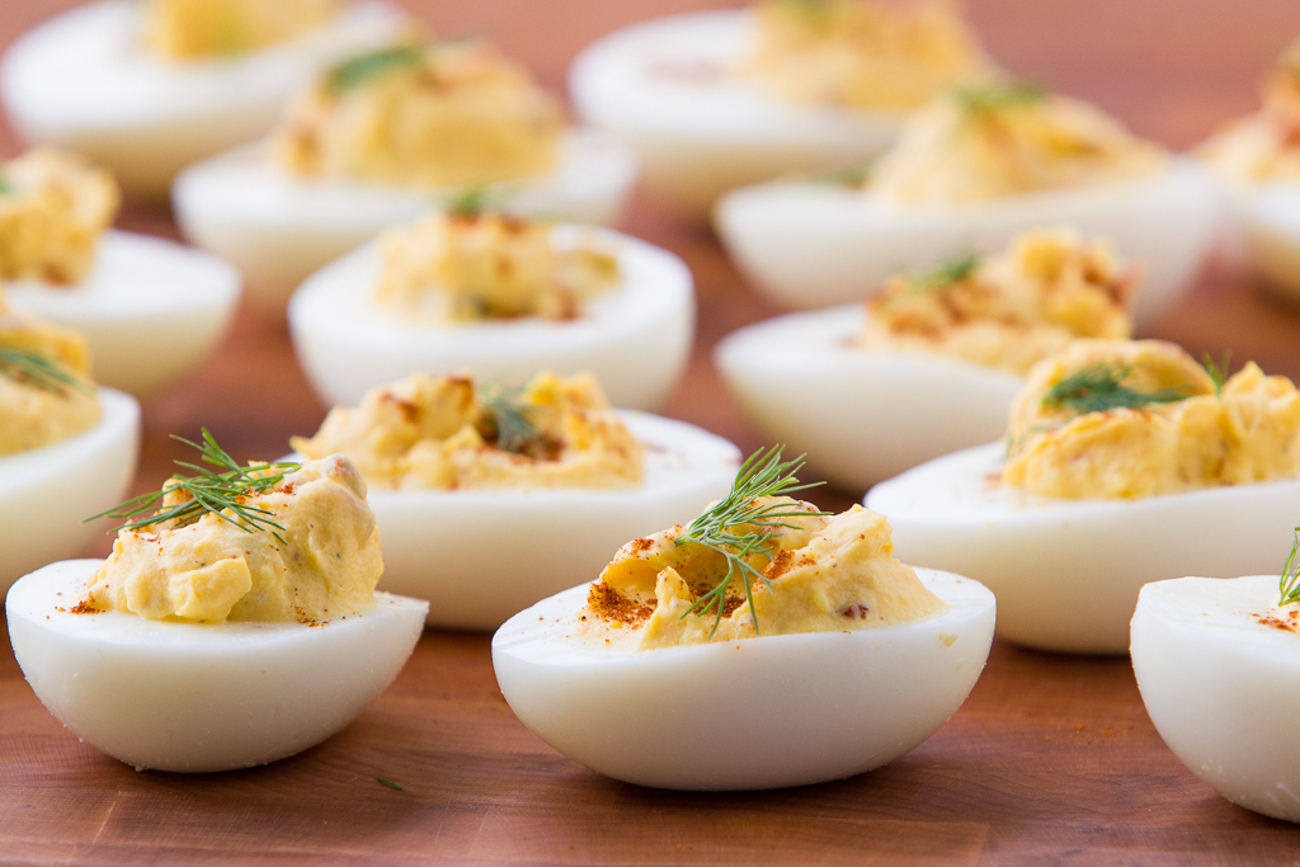 Boiled eggs go as far back as ancient Rome where they were served as an appetizer, but the ingredients were quite different. Depending on the region, boiled eggs were served with pine nuts and celery leaves or with a potent fish-based condiment called garum. The trend to boil eggs, scoop out the yolk, and re-stuff the center with a spiced yolk blend became a consistent mainstay in Tudor England and Europe, but the flavors were far from spicy. These eggs were served with raisins and cinnamon, for the rich, of course, who could afford luxury spices. The flavor combination of mustard and cayenne only started appearing regularly in 17th-century cookbooks, but even then it wasn't something commoners were adding to their boiled eggs.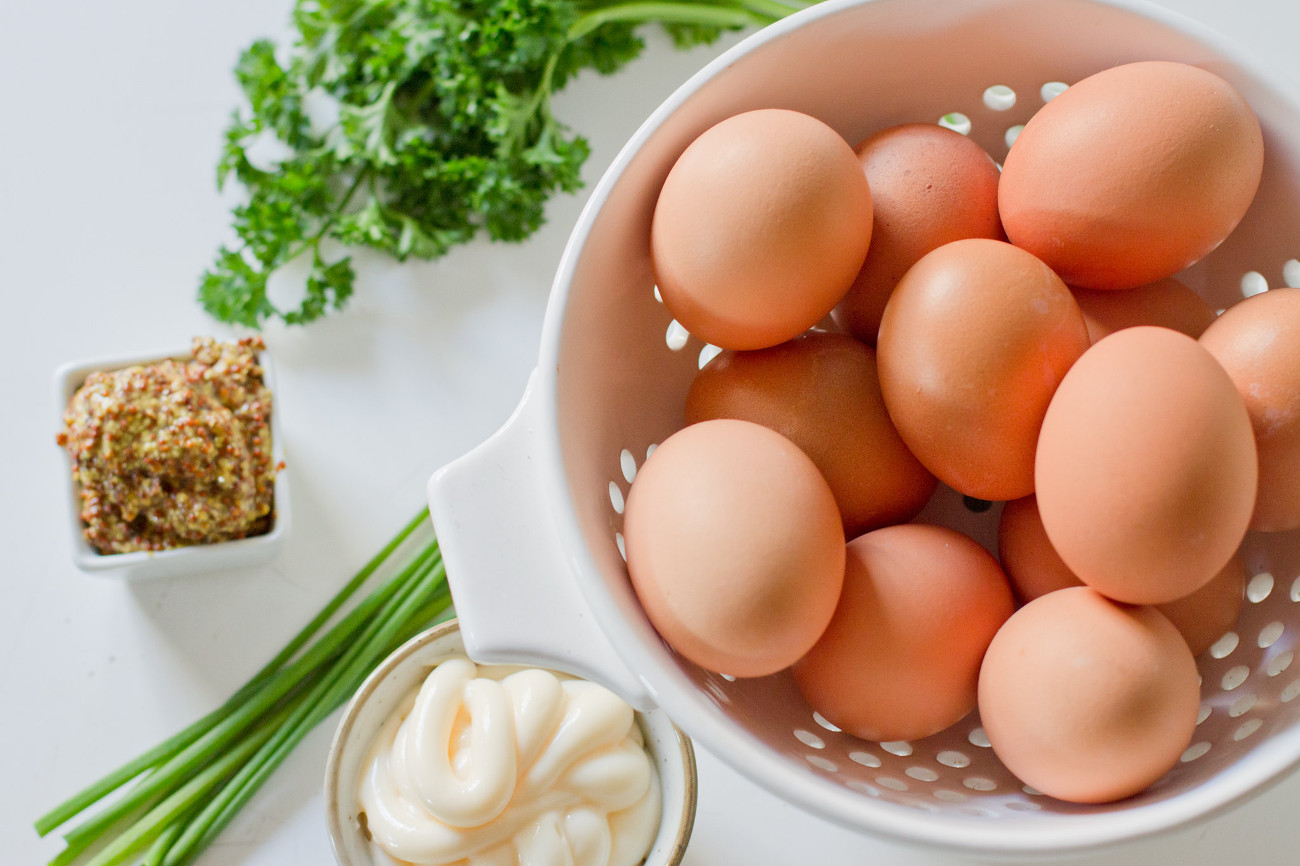 As spices became more accessible, the term deviling began showing up in 18th-century English texts, however, the spicing practice is not associated with eggs but rather with kidneys and other different meats. There's no murky connection as to why the method is called deviling; it links the spicy red ingredients to the prince of demons who dwells in the fiery pits of hell. It can only be assumed that deviling the meat with a blanket of front heat spices covered up any weird, off-putting smells that could've been lingering in the meat. Spices have some antimicrobial properties, so using them could lessen the chances of contracting something from not-so-fresh meat or seafood.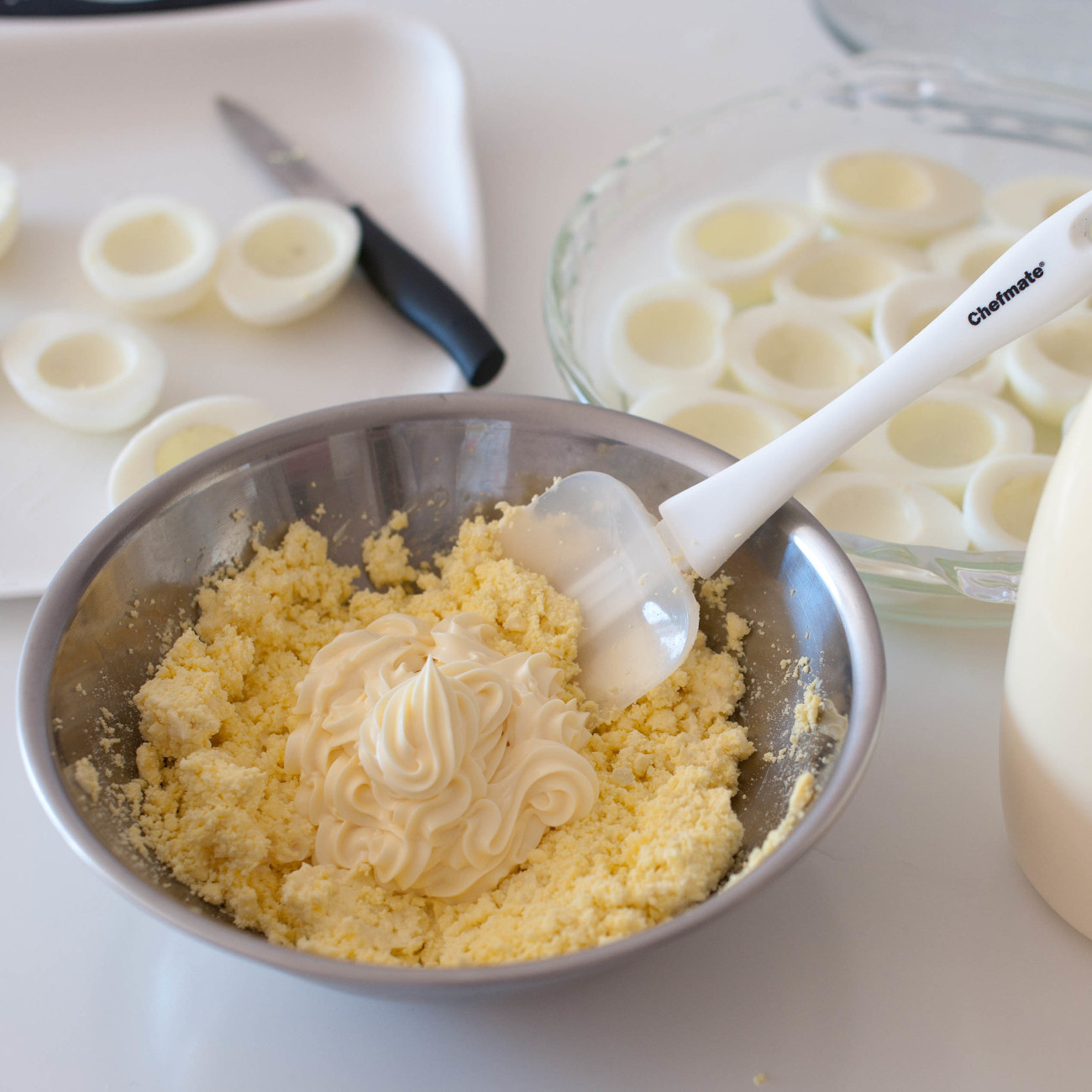 Finally, in the mid-19th century, cookbooks started to use mayonnaise in the deviled egg recipes, and since then, it's been a crucial ingredient. Combining the creamy richness of yolk and mayonnaise with the spicy kick of cayenne makes for a perfect heaven and hell balance of flavors. Do you think you'll try any of those deviled egg prototypes?
SKM: below-content placeholder
Whizzco for 12T