Yes, the whole orange. No, you don't even need to peel it.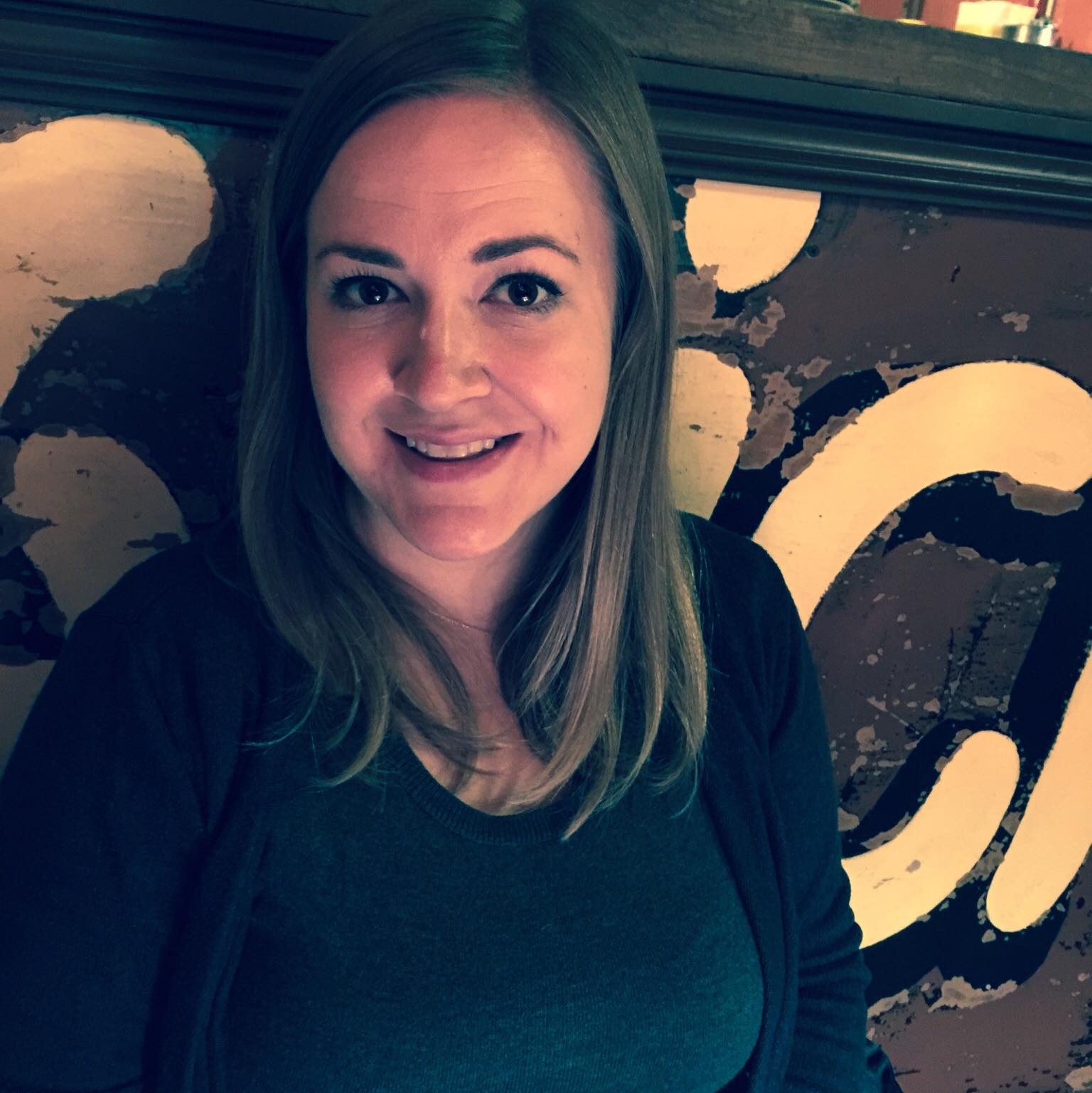 Kristy Norrell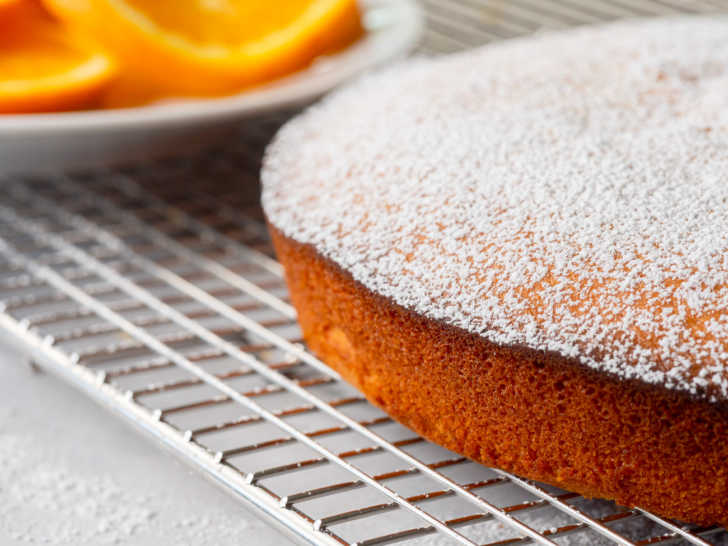 This cake includes the entire orange. The works. The whole enchilada. The full monty. Well, except for the stem area. You slice that off. But the rest – every bit of the rest – goes into a blender that forms a cake batter that tastes more completely of orange than any baked good you've ever had. Easiest cake ever? Maybe. Orangiest cake ever? Definitely.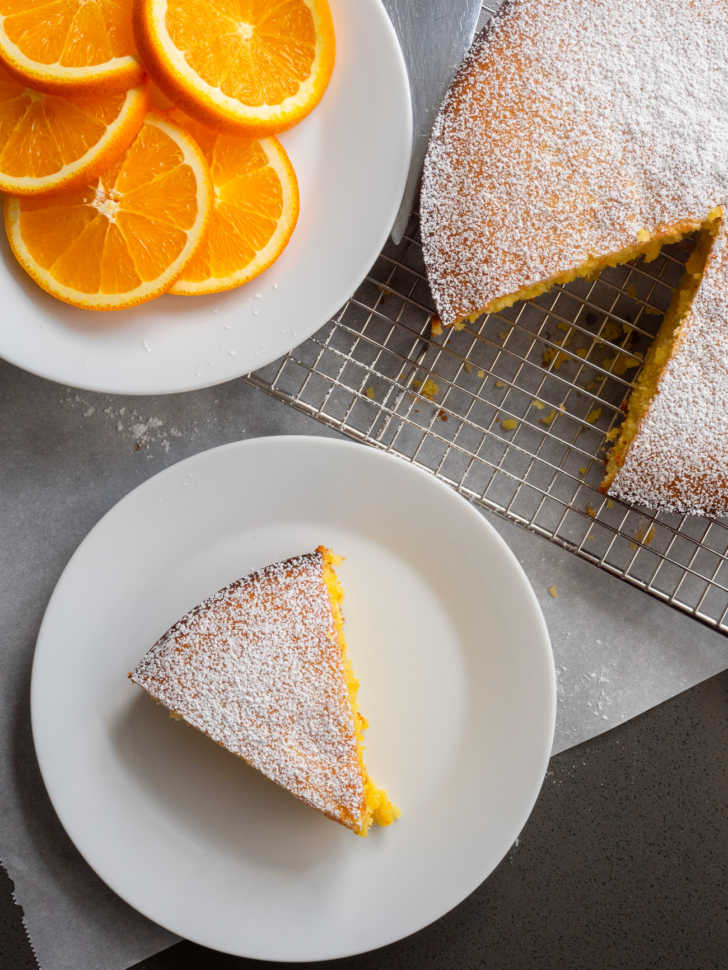 Do you know what putting an entire orange into a cake gives you? It gives you the ultimate orange flavor, that's what. Because here's a secret – the highest concentration of orange flavor is actually in the peel, so when you don't include it in some form, you miss out on bright citrus flavor that you can't get anywhere else.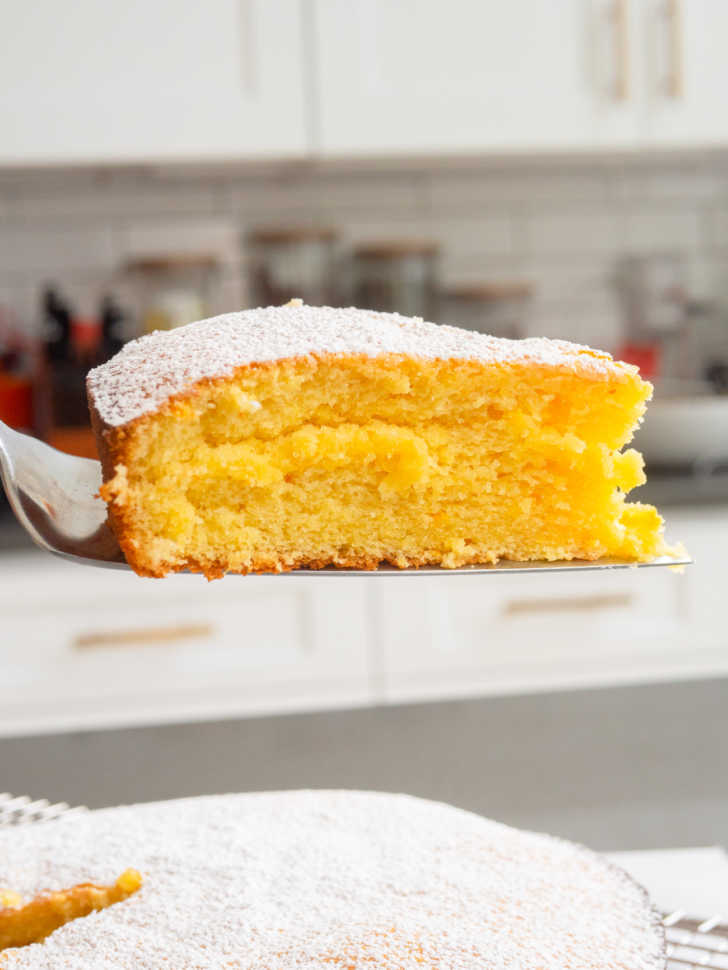 By using the whole orange in this cake, you get gentle sweet and juicy orange but also the tangy and bold fragrant flavor of the peel. It's the complete orange experience wrapped up in one little casual cake. And it's not even hard to make.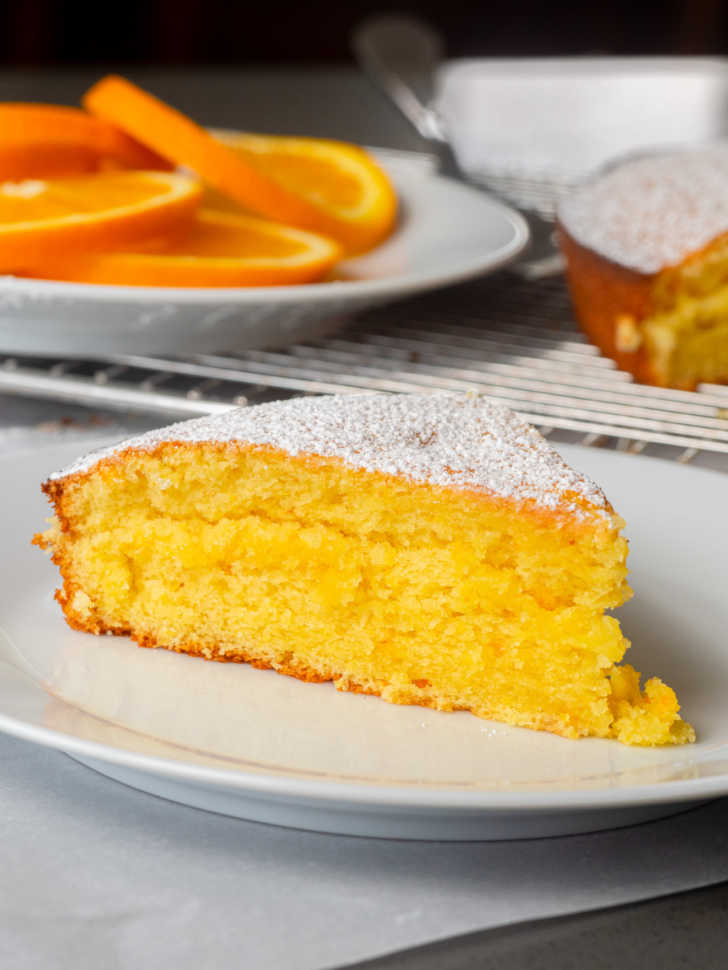 You don't need a stand mixer or your egg beaters or even a mixing bowl to make this. Nope, you just need your blender! Just slice your orange into wedges, and add it to the blender with some oil, eggs, yogurt, and sugar. Even if you don't have a high-powered blender, processing the ingredients for three minutes will completely puree the mixture. (No chunks of bitter peel here.)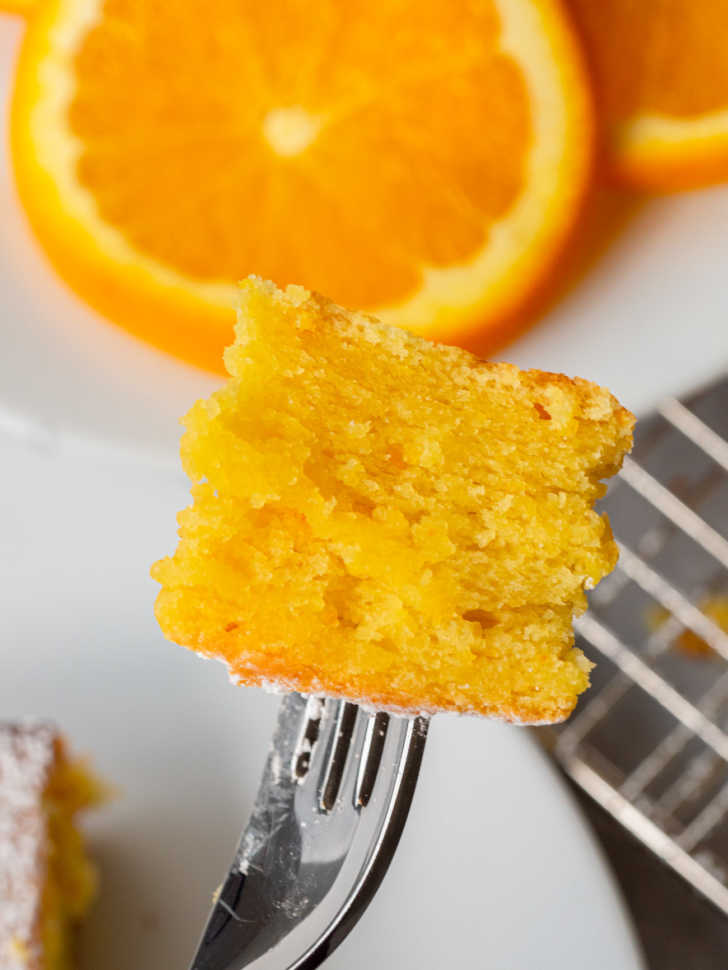 Add in the flour, baking powder, and salt… blend again, and bake. That's all there is to this magnificent cake. It's a moist, laid-back cake that's bursting with bright orange flavor and it's so simple that it just may be genius.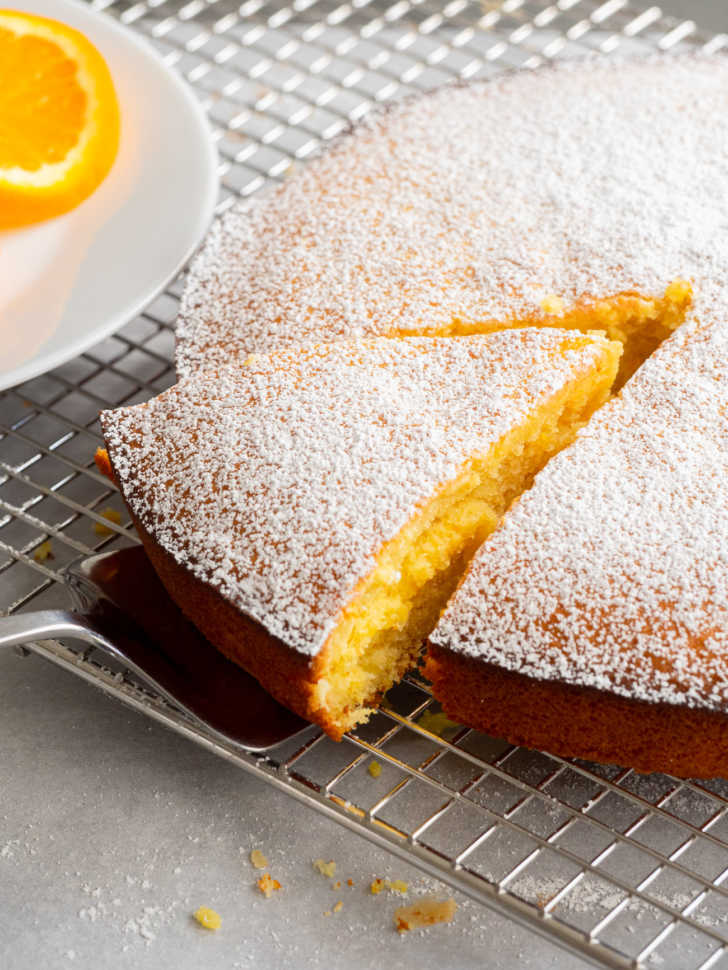 Whole Orange Cake
Serves 9
10m prep time
40m cook time
Ingredients
1 large orange
2/3 cups vegetable oil
1/3 cup Greek yogurt (vanilla or plain)
2 cups granulated sugar
4 eggs
1 tablespoon vanilla extract
2 cups all-purpose flour
1 tablespoon baking powder
1/2 teaspoon salt
Powdered sugar, for serving
Preparation
Preheat oven to 350°F. Grease and flour an 8 or 9-inch round cake pan and line with parchment paper.
Cut off the top and bottom of the orange to remove the stem area. Then, slice orange in half and into wedges.
To a blender, add the orange, oil, yogurt, sugar, eggs, and vanilla. Blend at high speed for 3 minutes.
Once orange is completely blended, add flour, baking powder, and salt. Blend again until smooth.
Pour mix into prepared cake pan. Bake until golden brown and a toothpick inserted into the center comes out clean, about 40 minutes.
Let cool in pan 5 minutes before inverting onto a wire rack to cool completely. Dust with powdered sugar, serve, and enjoy!
Recipe adapted from The Cookware Geek.
SKM: below-content placeholder
Whizzco for 12T