A delightfully rich and tasty version of the rustic Italian stew, cooked in the Dutch Oven.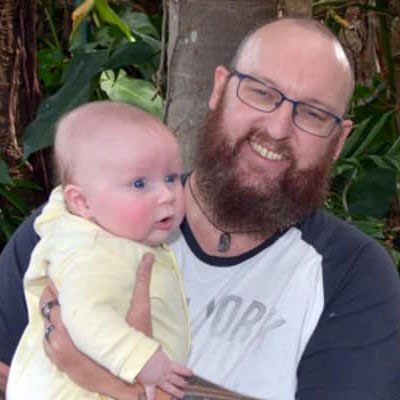 Jono Elderton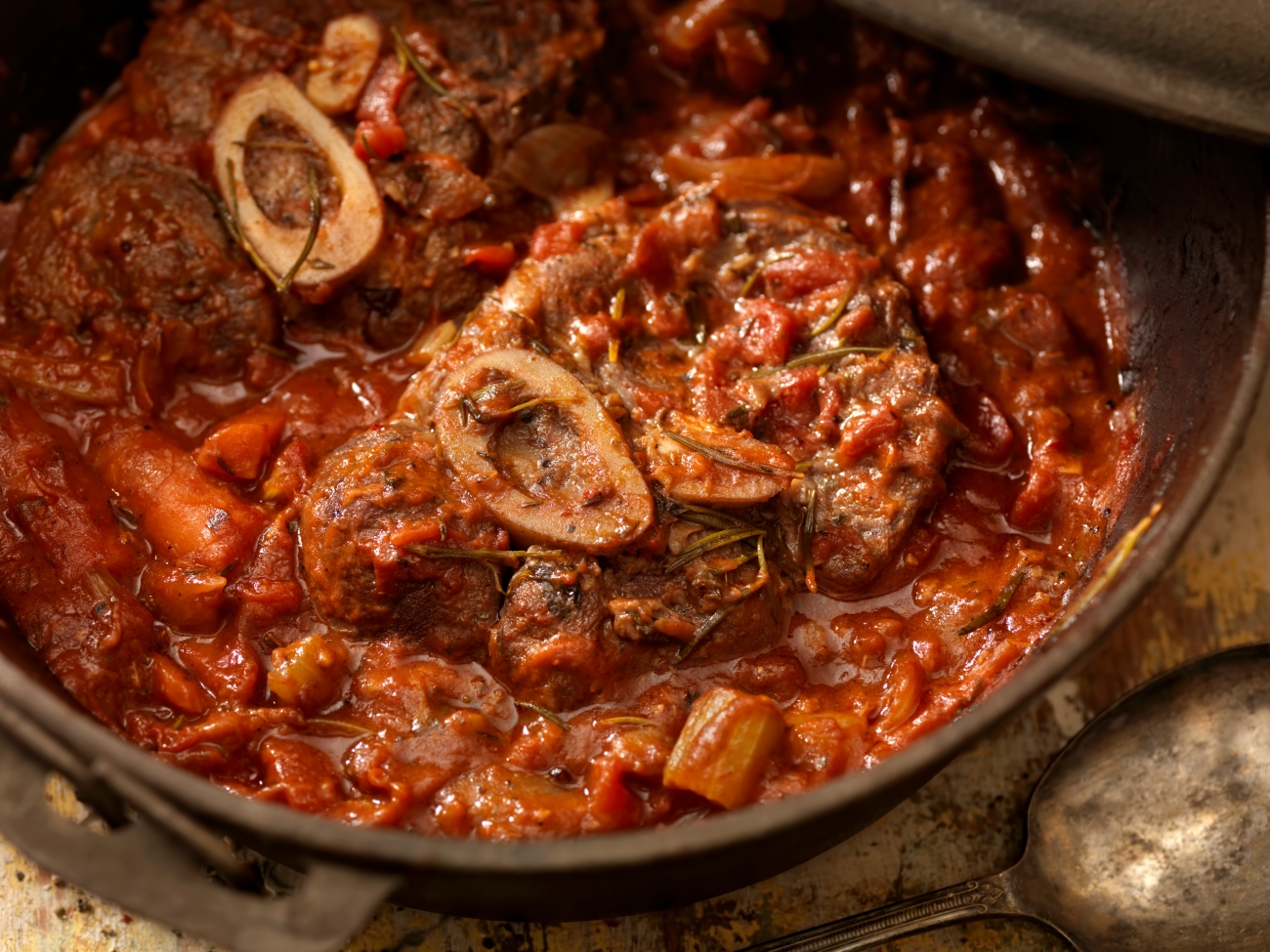 Osso buco is Italian for "bone with a hole." In a cross-cut veal (or beef) shank, there is a prominent marrow hole, and the meat around this shank is tender and delicious when cooked up in the form of a hearty, vibrant stew. Osso buco is a famous traditional meal in the Northern region of Italy known as Lombardy.
Our Osso Buco recipe is a straightforward and relatively speedy version of the 'new' veal osso buco, which is cooked using a tomato based sauce. Here it's made with the traditional veal shanks, as the meat offers a smoother, more delicate flavor than beef. However, if you are leery of using veal cuts (whether for flavor or ethical reasons) then beef shanks are an extremely tasty substitute!
The sauce and soffritto (vegetable base of onion, carrots and celery) is a bit more unique in osso buco than other similar Italian stews, such as the Stracotto di Manzo or ragu, thanks to using white wine rather than red. The natural sharpness and minerality of white grapes (typically chardonnay or sauvignon blanc) create a lighter yet earthier flavor than the richer, more bombastic syrah or merlot grapes provide.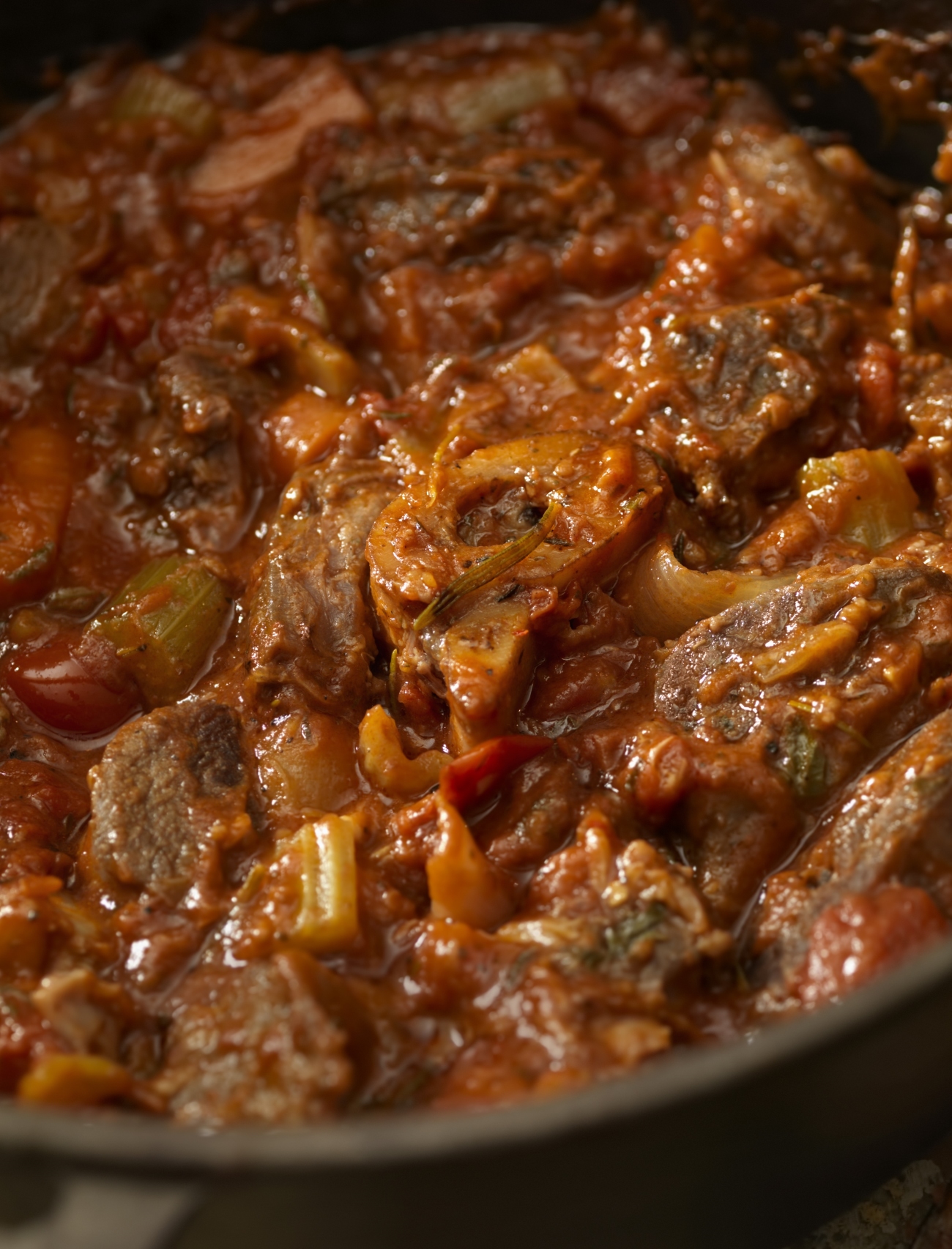 This Veal Osso Buco recipe is a quicker process than the popular slow cooked method, which usually takes a minimum 8-10 hours. You can achieve a deliciously herby, rustic tomato sauce, and fall-off-the-bone veal shanks in under two hours of cooking. The key is to keep the liquid up while the veal and veggies are cooking, so as not to dry it out. I like to keep adding chicken stock periodically while stirring the sauce, and any white wine that doesn't make it into my nearby glass! And don't be afraid to add extra herbs and spices as you go to create extra layers of delightful flavor.
Veal osso buco is one of those hugely rewarding dishes where the flavor literally falls onto your fork. It's brilliant accompanied by risotto or mashed potatoes, and osso buco is perfect for cold weather, relaxed dinners with family and friends.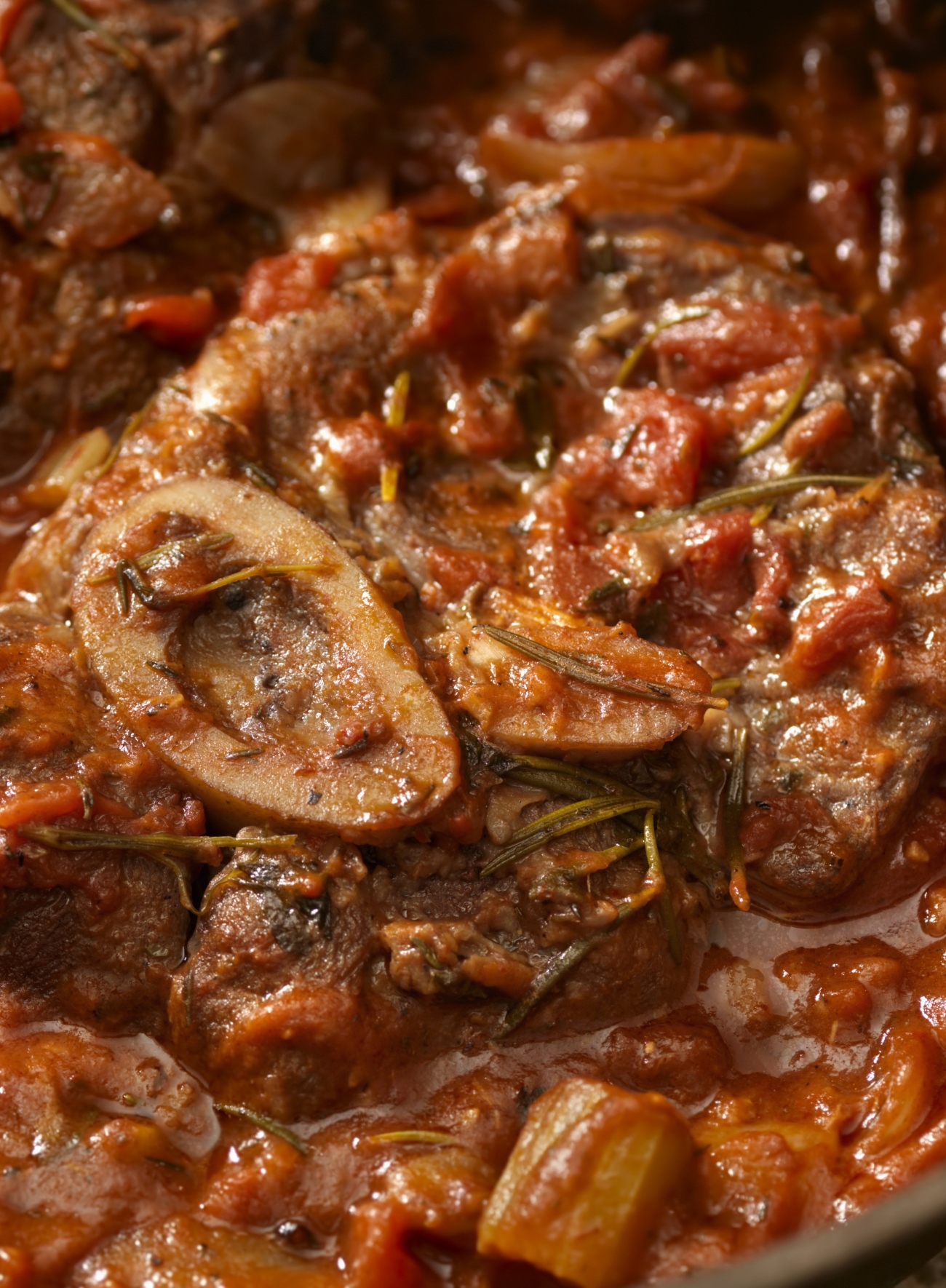 Veal Osso Buco
Serves 4
15m prep time
1h 50m cook time
Ingredients
4 veal shanks (Approx 2lb)
2-3 tablespoons all purpose flour, for dredging
1-2 tablespoons olive oil
2 tablespoons minced garlic
1 large red onion, chopped
2 medium carrots, chopped
2 stalks celery, chopped
1 x 14 oz canned crushed tomatoes
2 tablespoons tomato paste
2-3 cups chicken stock
1 tablespoon fresh thyme, chopped
2 tablespoons fresh rosemary, stripped from stem
1 tablespoon fresh oregano, roughly chopped
1 cup dry white wine (chardonnay or pinot grigio)
Garnish: Zest of 1 lemon
Kosher salt and black pepper, to taste
Preparation
Pat veal shanks dry with paper towels to remove any excess moisture. Season each shank with salt and freshly ground pepper, dredge the shanks in flour, shaking off any excess.
Heat the oil and garlic in a deep dish Dutch oven at medium-high temperature. Add the shanks, and cook for five minutes on each side. Remove shanks from the Dutch oven, and set aside.
Add the onion, carrot, and celery to the Dutch oven. Season with salt and pepper, then saute for 8-10 minutes, or until veggies are soft and translucent. Add the tomatoes, tomato paste, fresh herbs, and 2 cups of chicken stock, and mix together thoroughly.
Return the shanks to the Dutch oven. Add the white wine, then cook on medium-high for 5-7 minutes to reduce liquid. Turn the heat to low, then place the lid on the Dutch oven and simmer the osso buco for about 90 minutes, stirring occasionally. Replenish liquid levels with remaining chicken stock periodically.
Carefully remove the cooked shanks from the pot and place in a serving bowl. Pour the sauce and vegetables from the Dutch oven over the shanks. Sprinkle generously with salt and pepper, and garnish with lemon zest. Serve the veal osso buco with gremolata or mashed potatoes.
Recipe adapted from Taste
SKM: below-content placeholder
Whizzco for 12T