A delicious, subtle slow cooker version of the Italian family style beef dish.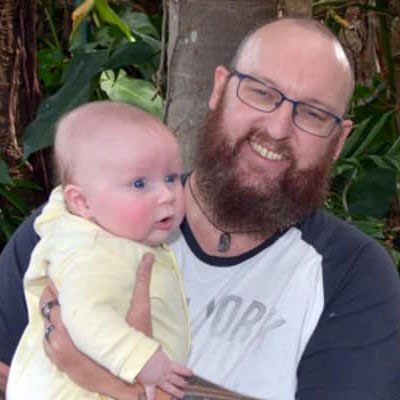 Jono Elderton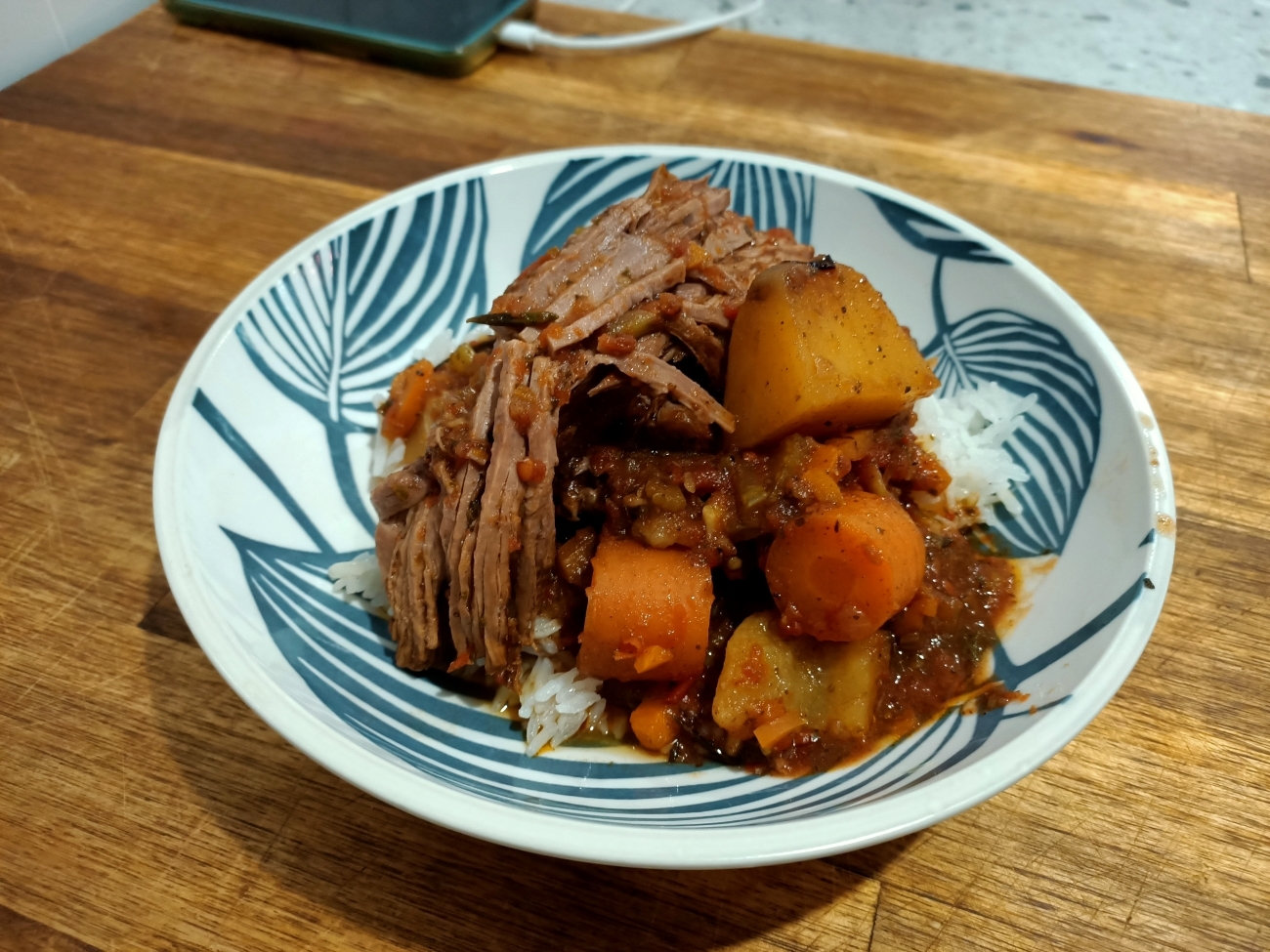 The simplicity of traditional Italian cooking never ceases to amaze. Stracotto di Manzo is the latest savory homestyle slow cooker dish that I've added to my repertoire.
A traditional Italian comfort food, Stracotto di Manzo is a delightful and aromatic pot roast that has been cooked low and slow while soaking up a sublime yet commonplace mix of herbs, spices, and vegetables.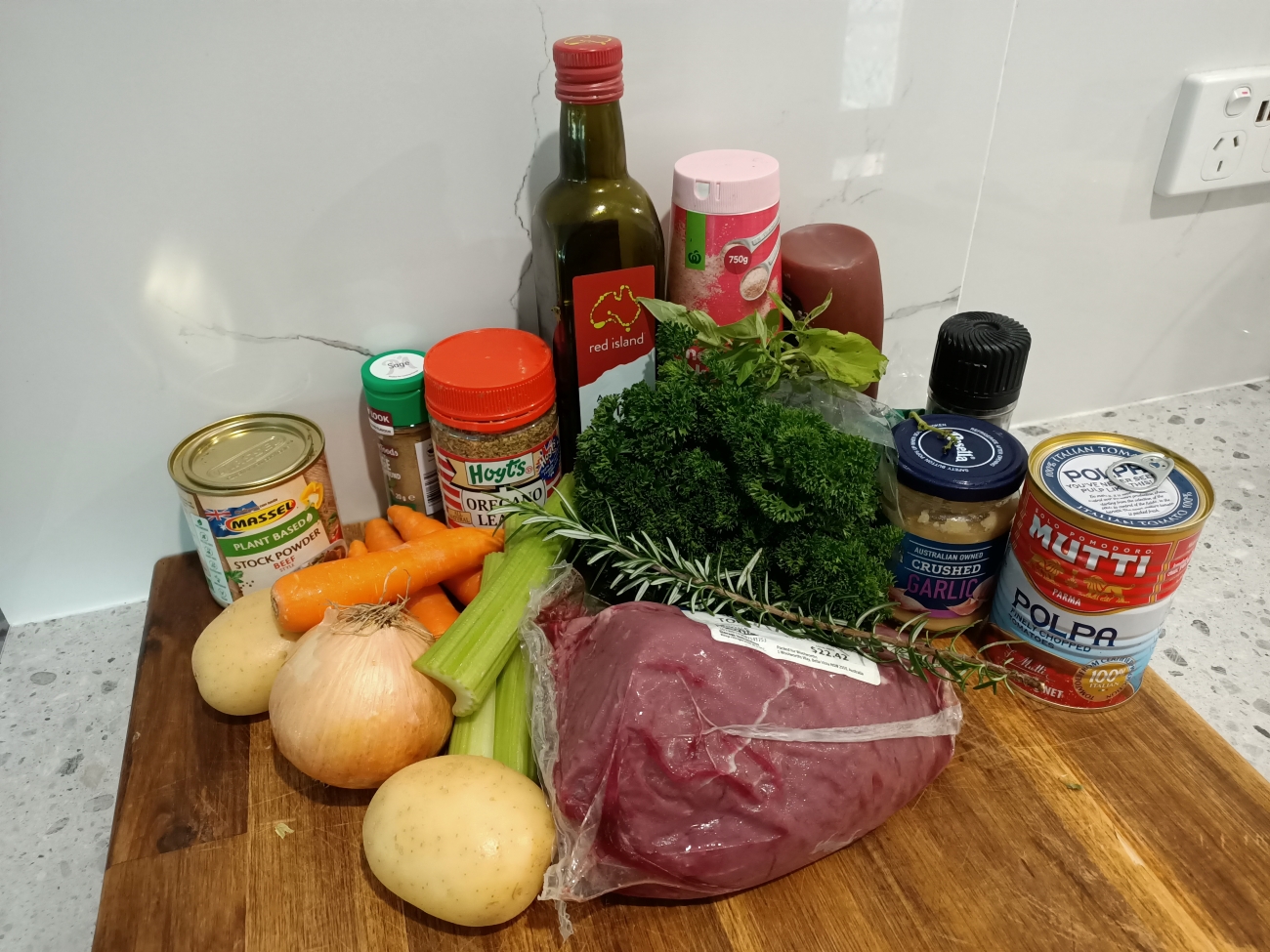 It's a great midweek roast meal, ideal for bubbling away in the slow cooker for the day, while I can work or look after the kids without doing more than give it the occasional stir through. The pictured tomato based sauce doesn't include red wine, only because I drank it the evening before.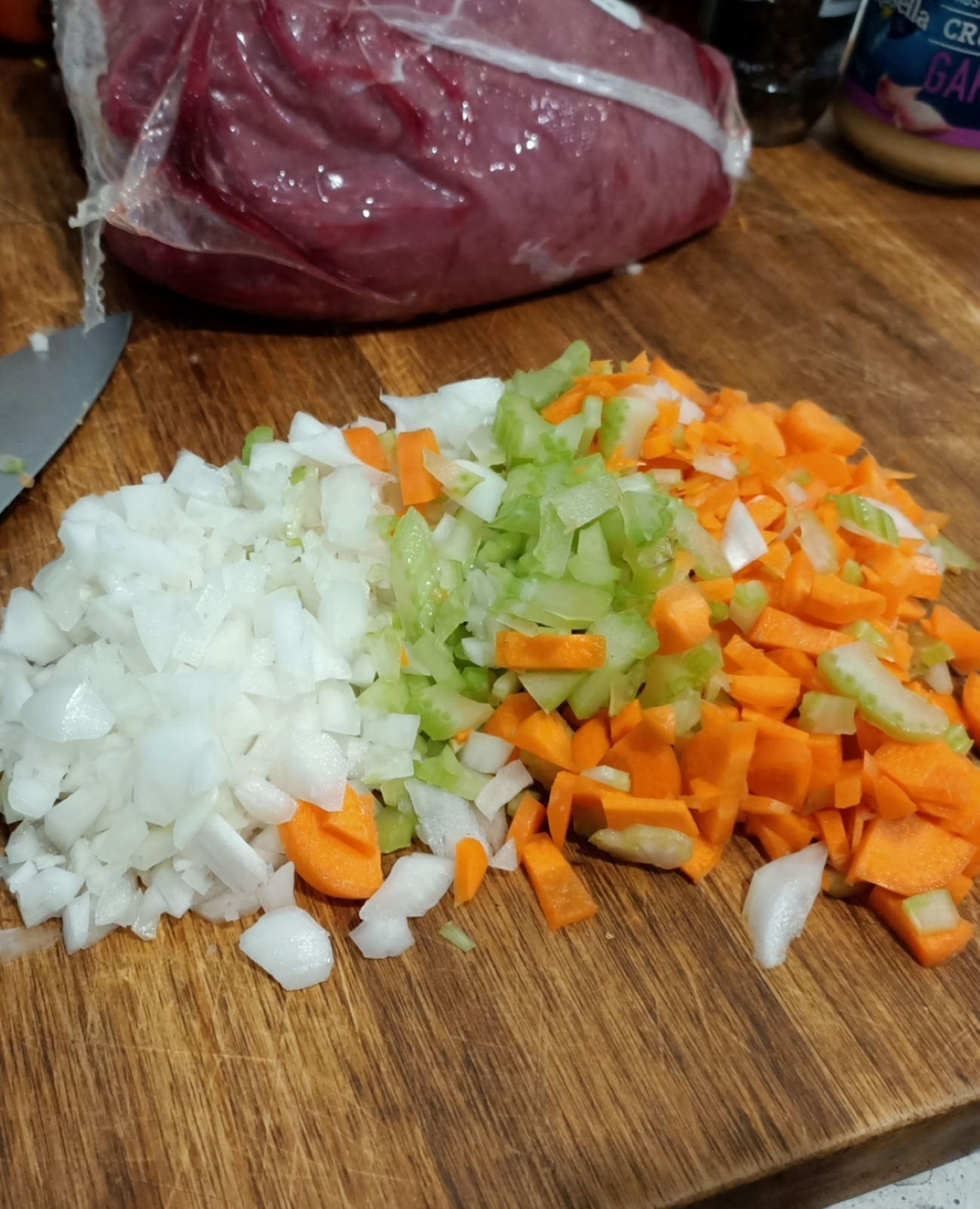 An essential component for a sublime Stracotto di Manzo pot roast is the soffritto, the base for most sauces, soups, stews and braises in Italian cuisine. While there are a few soffritto variations, the one used in this recipe is a finely chopped mix of onion, carrot, and celery that has been fried until softness, before being added to the slow cooker.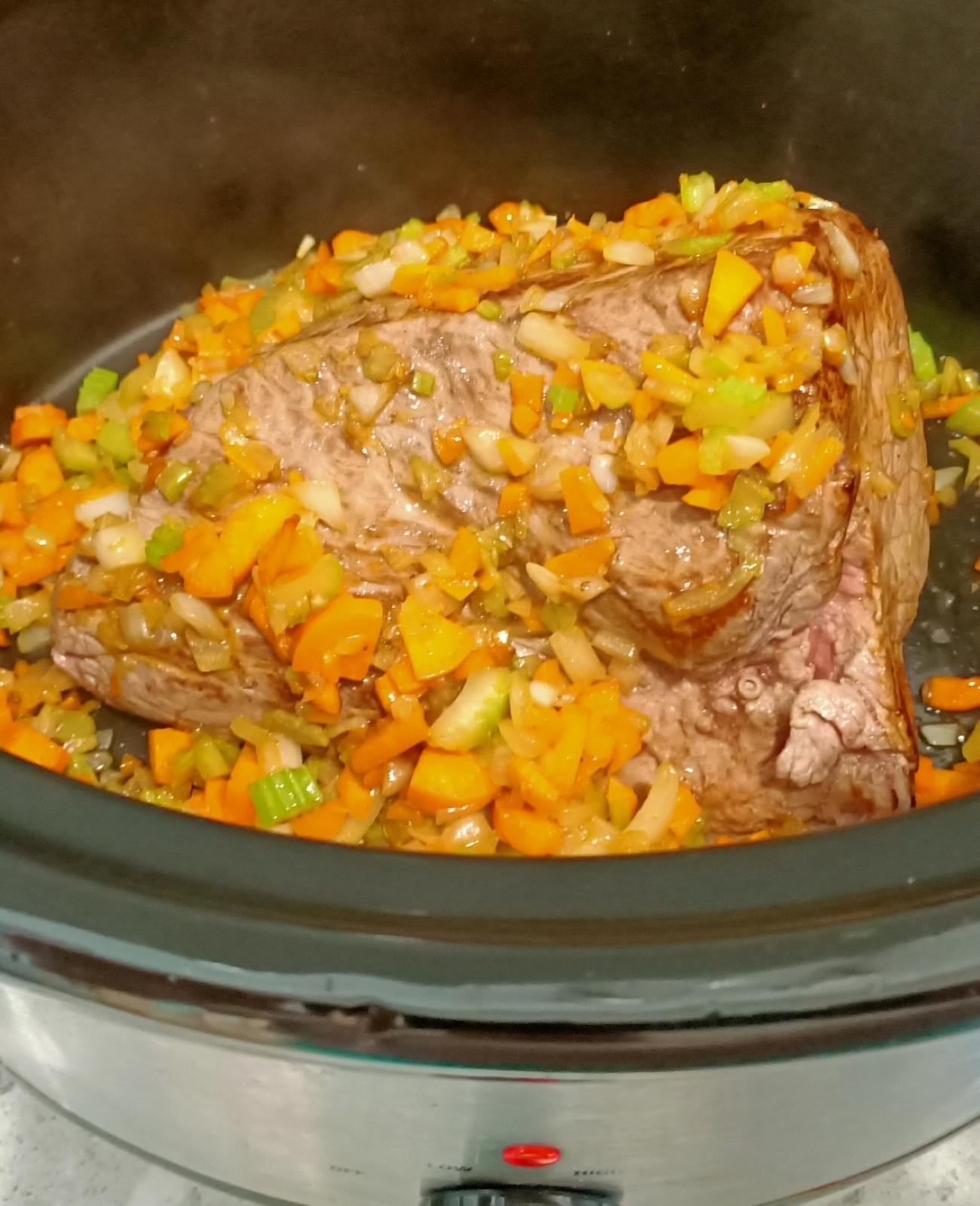 Other flavorsome elements, such as beef broth, garlic, rosemary and parsley, are familiar, yet when cooked in this manner yield a terrific, aromatic mix of everyday seasoning that sticks to the meat and veggies in a wonderfully layered tomato sauce.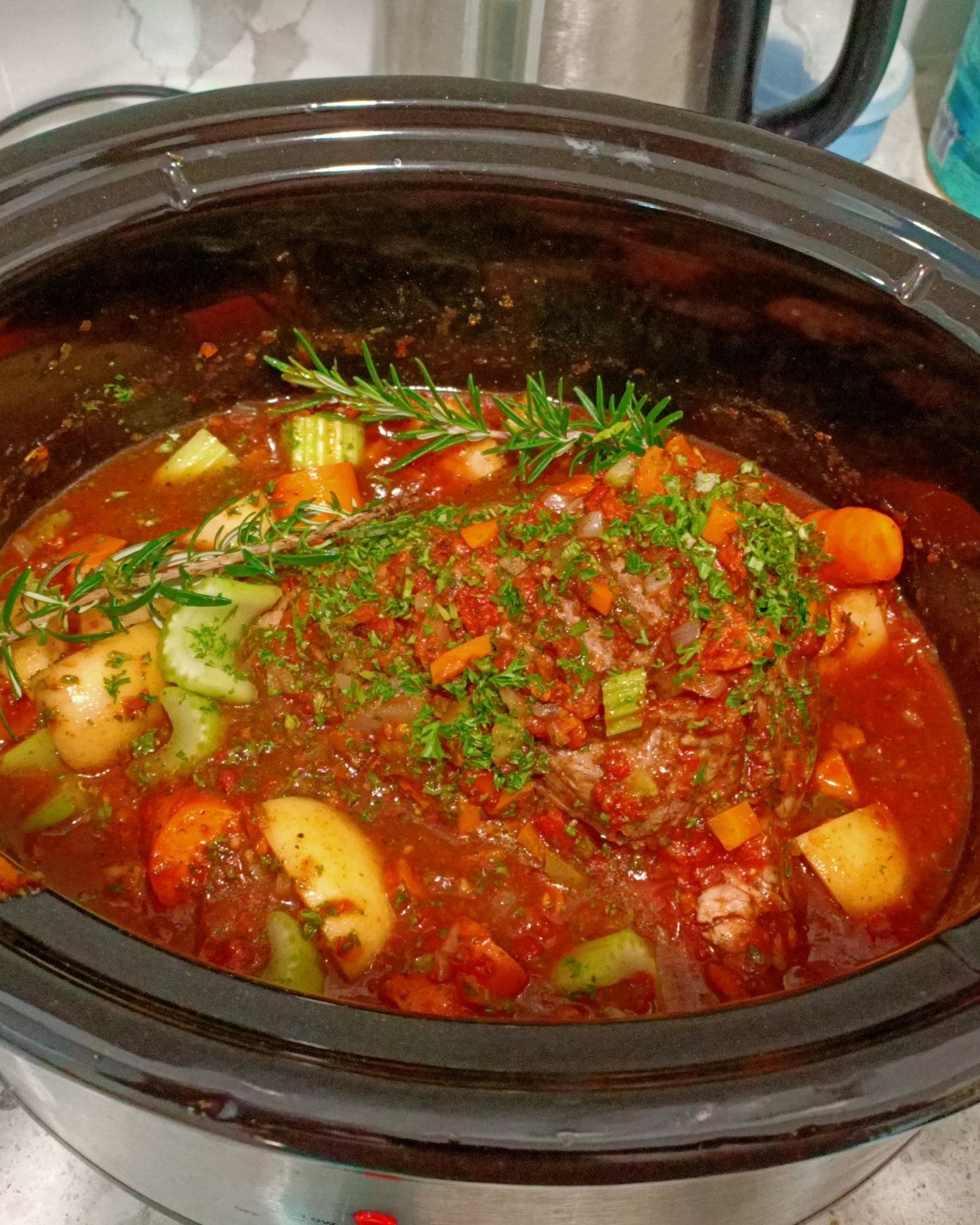 This Stracotto includes chunky carrots, celery, and potatoes in the vegetable mix, which combine with the beautiful herb and spice layers to load up on luscious flavor. Other variations include more distinctive vegetables such as bell peppers, red onion and artichokes, but the key is to make sure the veggies take on and absorb seasoning.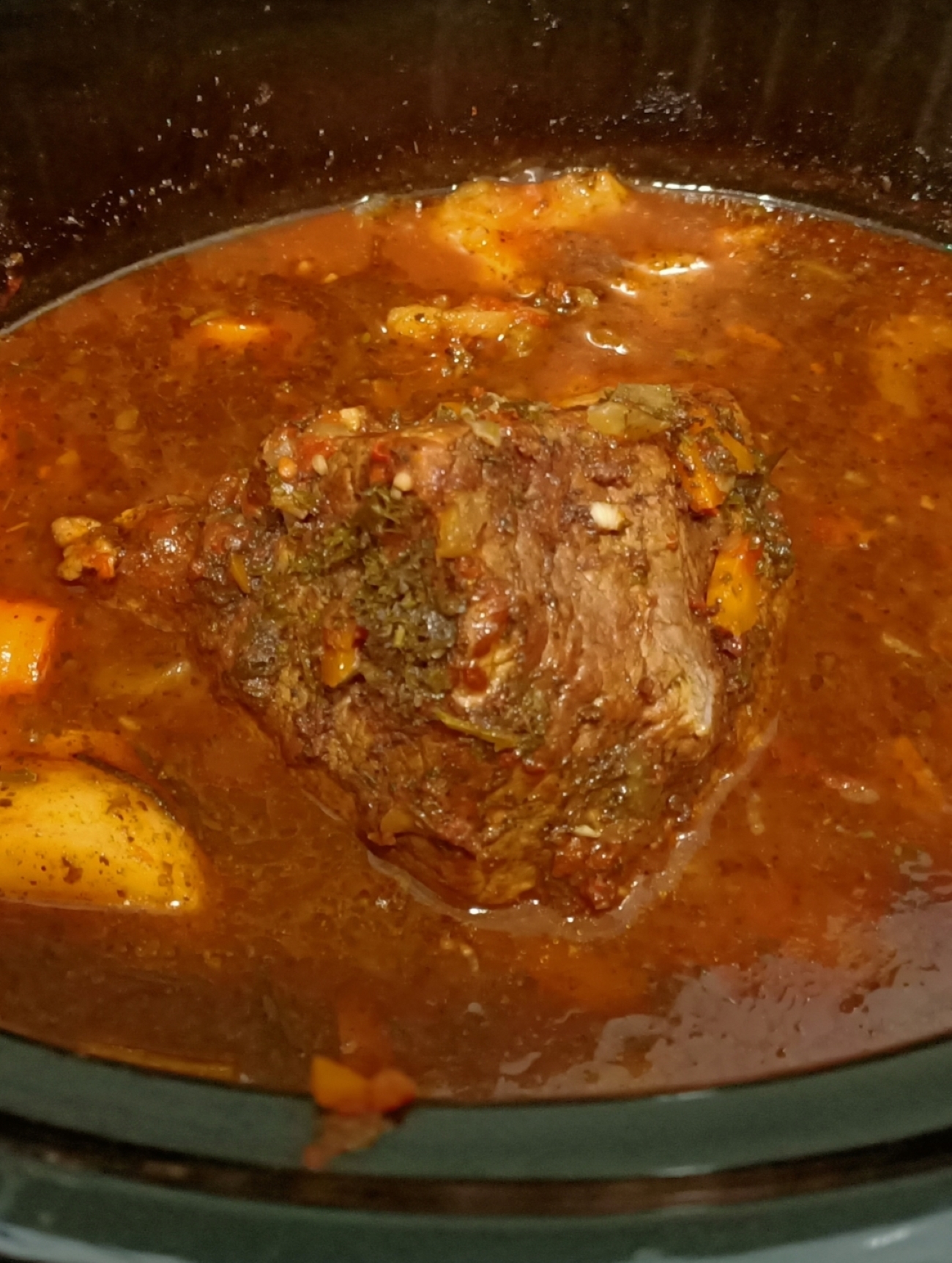 If you have an inexpensive piece of beef and want to change up your pot roast from the usual routine, then I'd recommend this stracotto recipe. It's likely to become your number one slow cooker beef meal, and one you will roll out to visitors you wish to impress.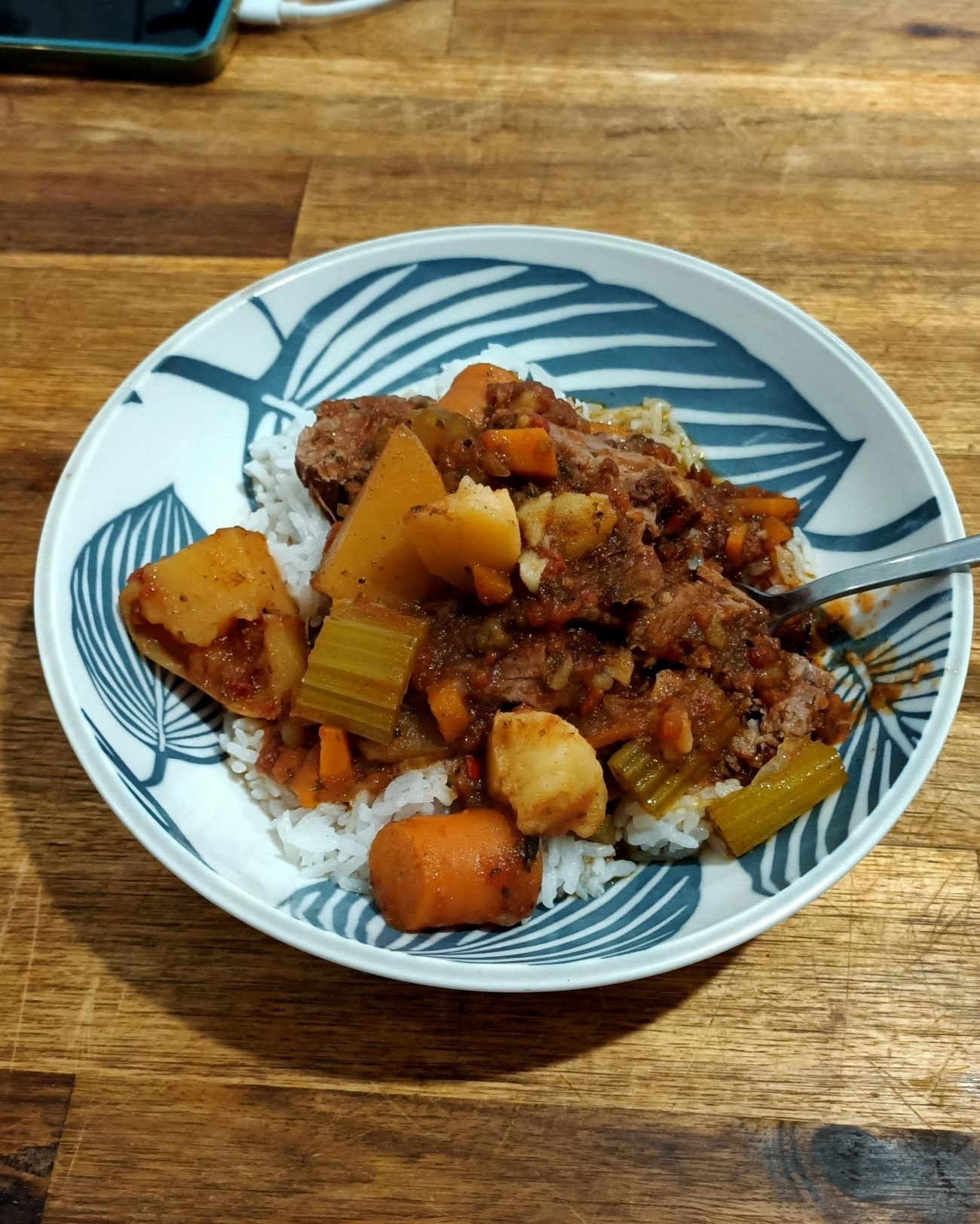 Stracotto di Manzo (Italian Pot Roast)
Serves 6
20m prep time
9h cook time
For the Soffritto
1 medium celery stalk, finely chopped
1/2 yellow onion, finely chopped
1 small carrot, finely chopped
1-2 tablespoon olive oil
1 teaspoon minced garlic
For the Stracotto
3-4 lb beef chuck roast
2 medium potatoes, peeled and cut into chunks
1 medium celery stalk, cut into chunks
1 medium carrot, halved and cut into chunks
1/2 yellow onion, sliced
1 cup liquid beef stock
2 tablespoons tomato paste
14 oz can crushed Italian tomatoes
2-3 tablespoons mixed Italian herbs, dried
2 teaspoons dried chives
¼ cup fresh parsley leaves, finely chopped
2 sprigs fresh rosemary
Kosher salt and black pepper, to taste
1/2 cup red wine, any kind
Heat olive oil and garlic in a large frying pan at medium heat, add soffritto and cook until softened.
Take the soffritto out of the fry pan and set aside. Add beef to the fry pan and sear on all sides, then transfer to the slow cooker with the soffritto.
Add the beef stock, tomato paste, tomatoes, and dried herbs, stir, then add the chunky vegetables and fresh herbs.
Add red wine, stir thoroughly, and pour mixture over the beef. Season with salt and pepper, then cook for 8-9 hours on a low setting
Serve Stracotto di Manzo with steamed rice or cous cous.
Recipe adapted from Good Noms Honey
SKM: below-content placeholder
Whizzco for 12T