Summer is well underway, which means grill-outs, potlucks, and pool parties. I love having little get-togethers, whether they're planned months in advance or happen spur of the moment. That's why it's great to have a few go-to recipes that are easy, delicious, and can feed a crowd. Check out our 10 favorite summer desserts to bring to your next potluck!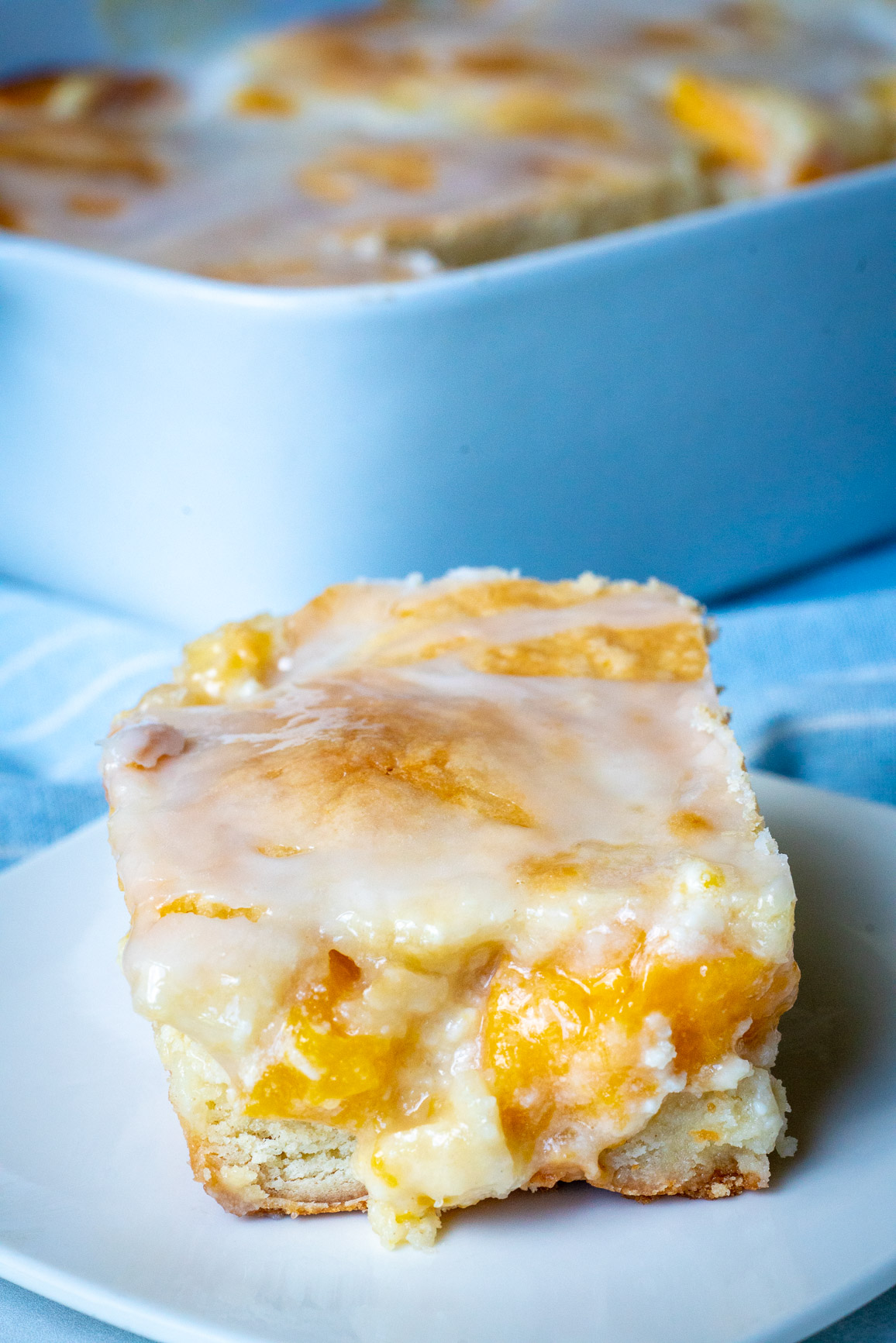 There's something so comforting about peaches and cream desserts, whether it's a cake, a muffin, or a cobler. In this case, I found a recipe for peaches and cream cheesecake bars! Now, I'm usually a chocolate person when it comes to dessert. But every once in a while, I'll come across a fruity delight that I can't pass up. Like this one. With peach pie filling, dense, buttery bars, cheesecake, and an almond glaze, what's not to love? Get the full recipe here!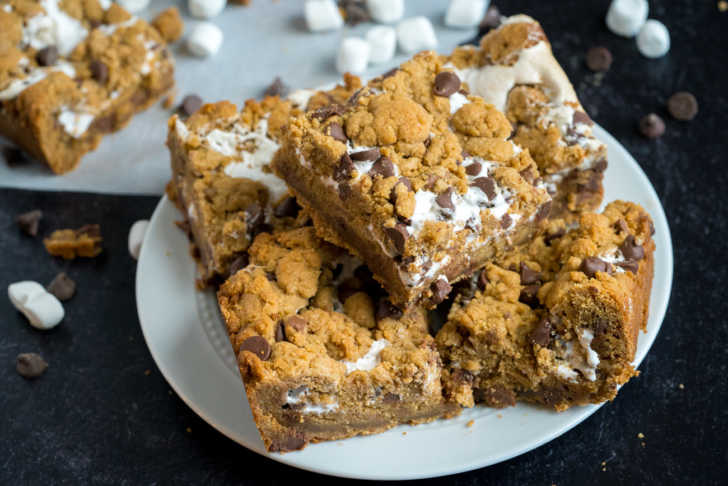 Can't decide between Reese's, chocolate, or marshmallows? With these cookie bars, you don't have to! That's right, these little bars are packed full of your favorites. They start with a peanut butter cookie base and then add on chopped Reese's, chocolate chips, and marshmallow fluff. These Fluffernutter Chocolate Chip Cookie Bars will hit the spot if you're craving a sugary treat. Get the recipe here!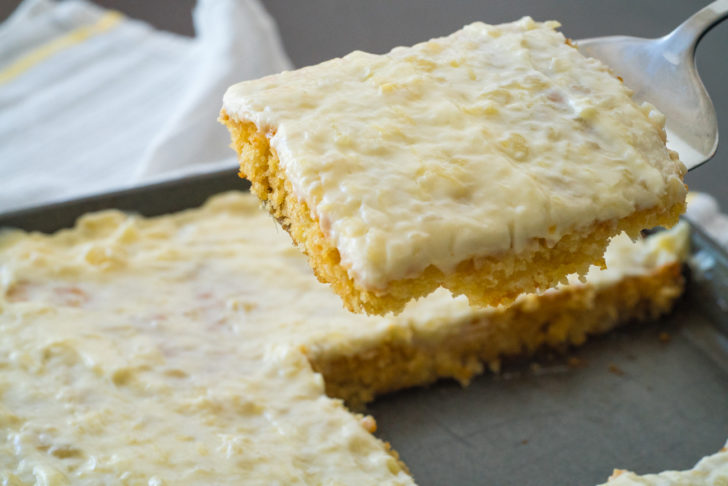 We thought we'd already found the summer cake to end all summer cakes, but this pineapple sunshine cake just snuck right into our hearts and bellies and stole the show. It's not a showboat, and doesn't look like the best, grandest cake out there, but once you take the first bite, you realize it's hiding in plain sight and it's actually the yummiest cake out there, perfectly light and moist and amazing for summer. You could easily dress this cake up with some pineapple chunks arranged on top, but we figure, why mess with what isn't broken – this is great just as is! Get the recipe here!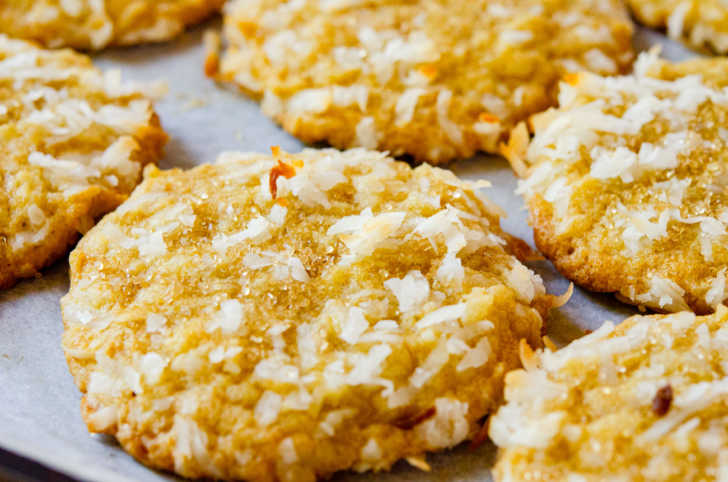 I am usually a chocolate chip girl, but when I saw the recipe for these I immediately knew I just had to make them. (And that I'd love them too.) With a promise of a texture that's both chewy and crispy and all the coconut flavor your heart could desire, they looked positively irresistible. And they are. They deliver in every way – they're an easy drop cookie that's positively scrumptious and a delightful departure from your usual cookie routine. Get the recipe here!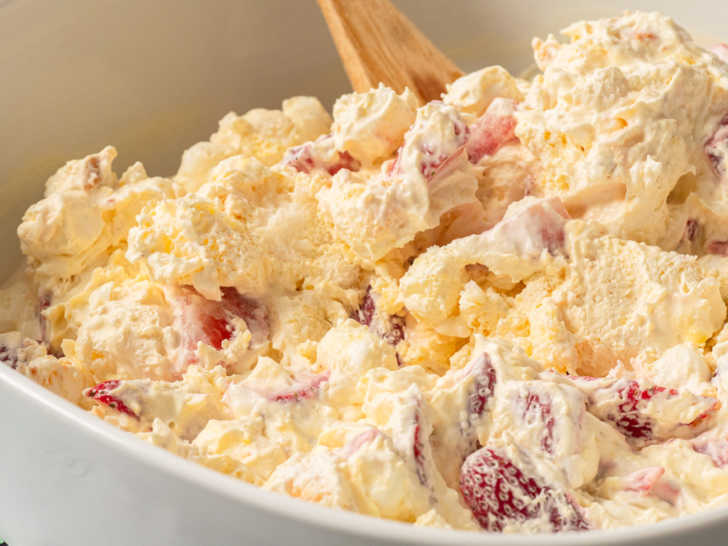 Our Strawberry Shortcake Fluff Salad is one of those retro gems where the sum of the ingredients is infinitely greater than its parts. It's just six simple ingredients, but together they make for a cool and creamy dessert that's not really a salad in any traditional sense of the word but instead something that's full of sweet and nostalgic flavor. It has the classic combination of fresh strawberries and cream that you know and love from strawberry shortcake and the vintage vibe of a fluff salad – so you might say it's the best of both worlds! Get the recipe here!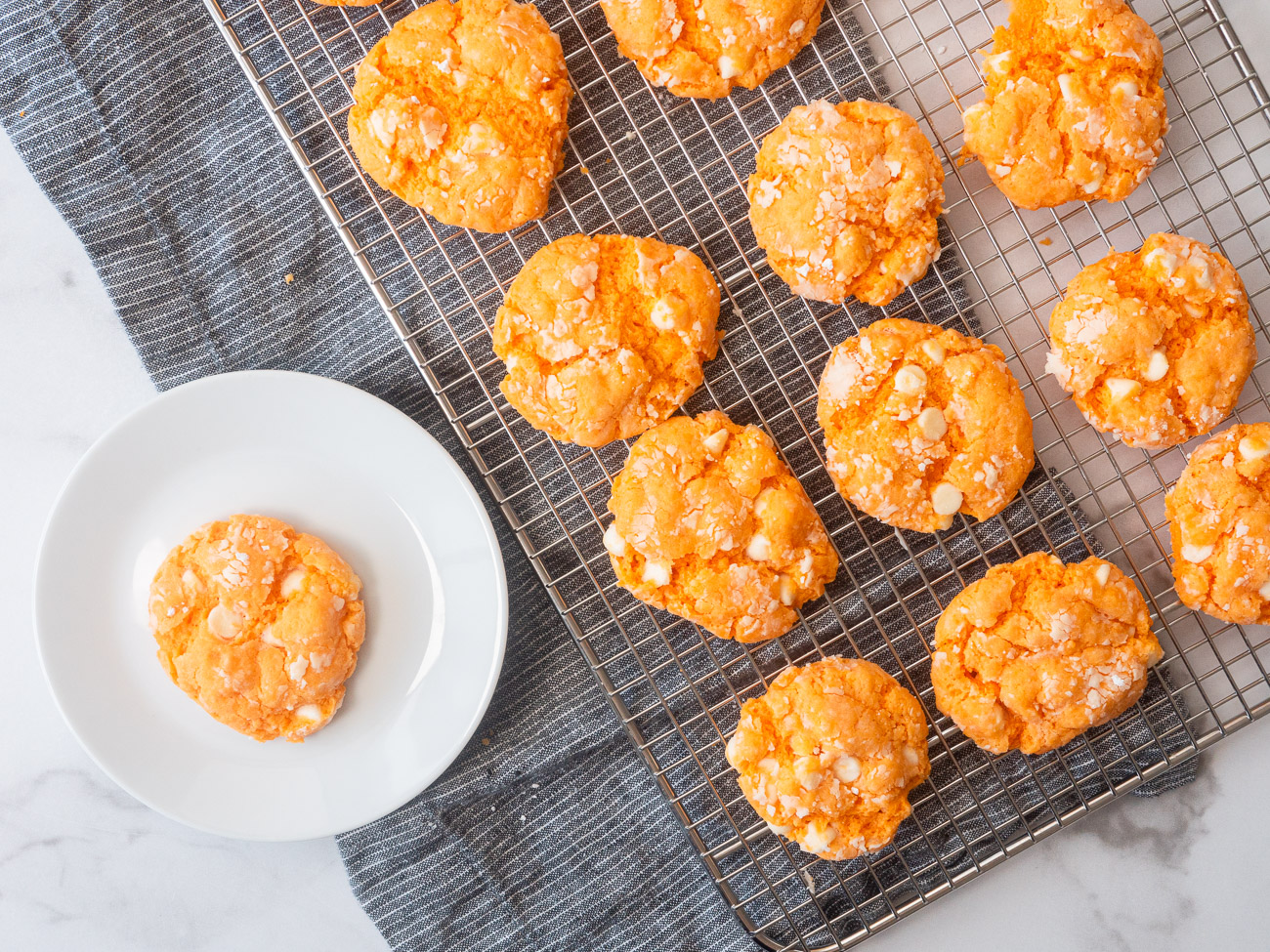 Orange creamsicle is one of the quintessential flavors of summer. With its sweet, subtle citrusy taste, it's no wonder people go crazy for orange creamsicle! What started out as an ice cream treat has turned into so much more. There are dozens of orange creamsicle recipes out there, but I wanted to try this one first. This cookie recipe is made super simple by using a base of cake mix. Add on some additional flavors, some butter, cream cheese, and white chocolate chips, and you've got yourself one tasty treat. Get the recipe here!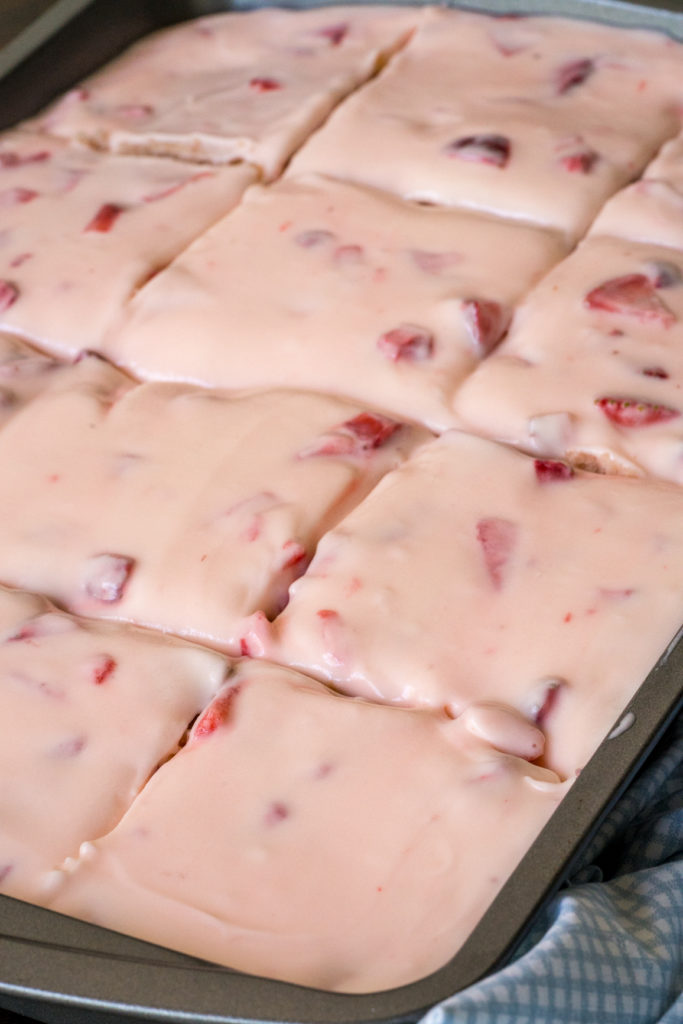 While we've been known to use a package of our favorite jello mix here and there – they add great flavor, color and usually a nice, thick texture – there's something really refreshing about going back to basics and making a cake from scratch. Specifically, a lovely, summer strawberry cake. This one bakes in a 9×13 pan, with lots of fresh strawberries tucked into both the cake batter and the frosting. Nothing fake to be found here, just real flavor (and color) from real fruit! We love this and you will too, promise. Get the recipe here!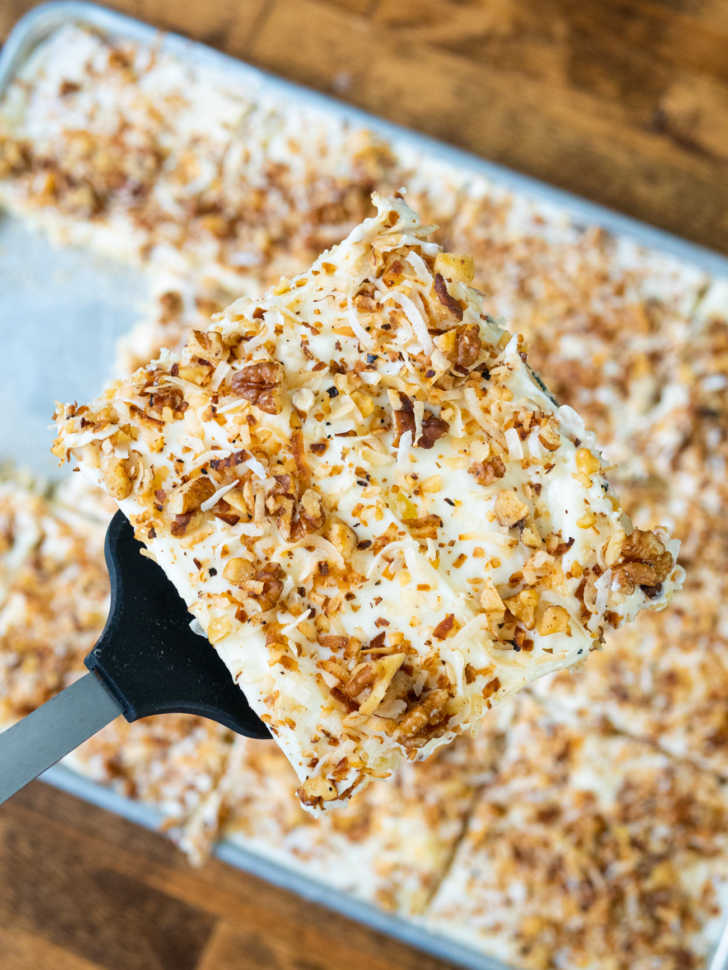 Pineapple bars might not be what you think of when you think of Amish desserts, but just you wait. The rich, thick pineapple bar is topped with a coconut vanilla cream cheese frosting that comes together in a snap. Add a sprinkle of toasted coconut flakes and toasted walnuts, and you have one amazing dessert that's sure to be gone in no time! Get the recipe here!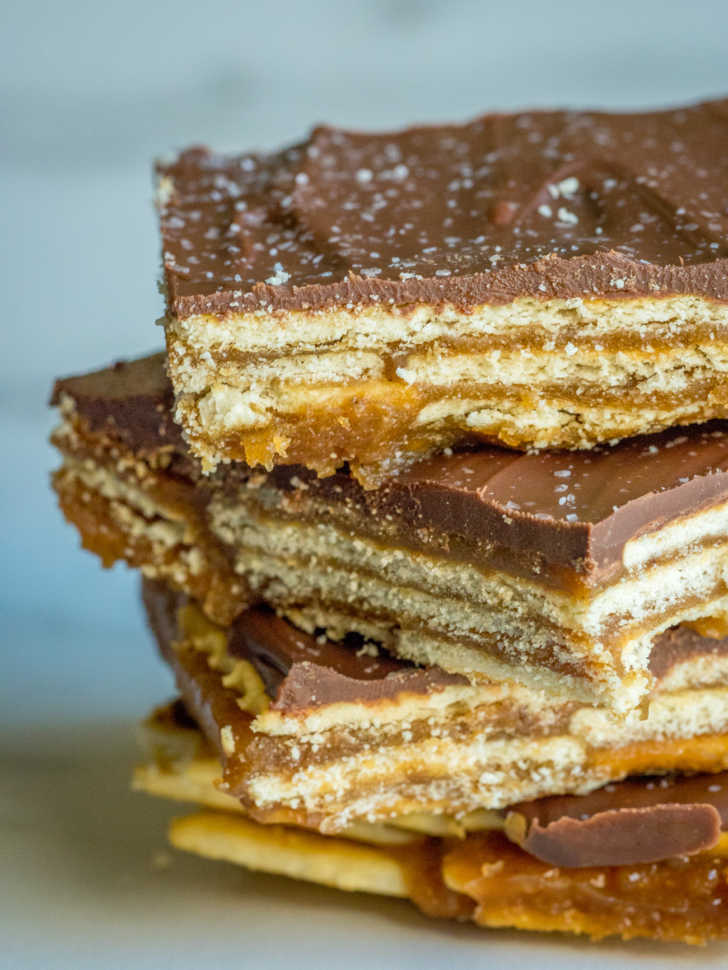 These delectable-looking bars have three of my favorite ingredients – chocolate, peanut butter, and caramel. When combined, the trifecta of desserts makes for a salty, sweet snack that the whole family will love. Not only are these Salt River bars tasty, but they are also gorgeous! Just look at those layers of sweet, savory perfection. Add a sprinkle of sea salt on top, and you've got yourself a truly addictive dessert. Get the recipe here!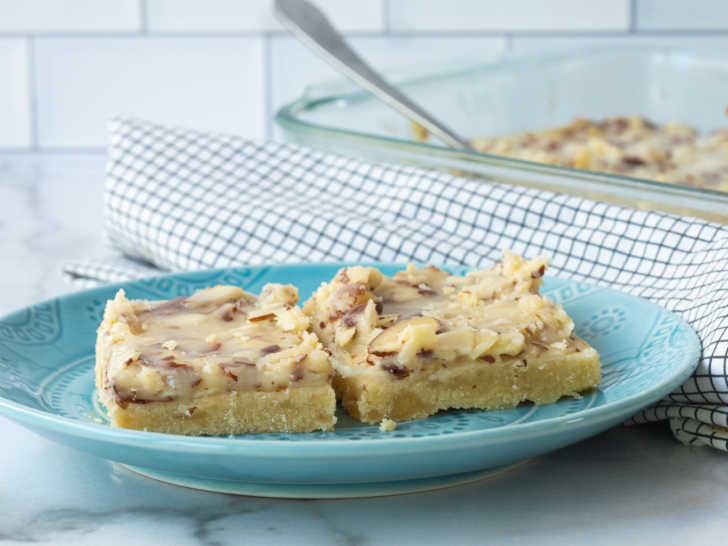 These almond shortbread bars are rich and buttery enough to satisfy my craving for the decadence of a chocolate dessert, while the creamy glaze adds the perfect amount of sweetness. And let's not forget about the almond slivers on top! They make for the perfect amount of crunch when taking a bite. What's not to love about all of that? If you're a fan of shortbread cookies, then get ready to be blown away by this recipe!
Want more dessert ideas? Check out our top 10 favorite peanut butter chocolate desserts!
SKM: below-content placeholder
Whizzco for 12T