Two words: Mushroom. Gravy.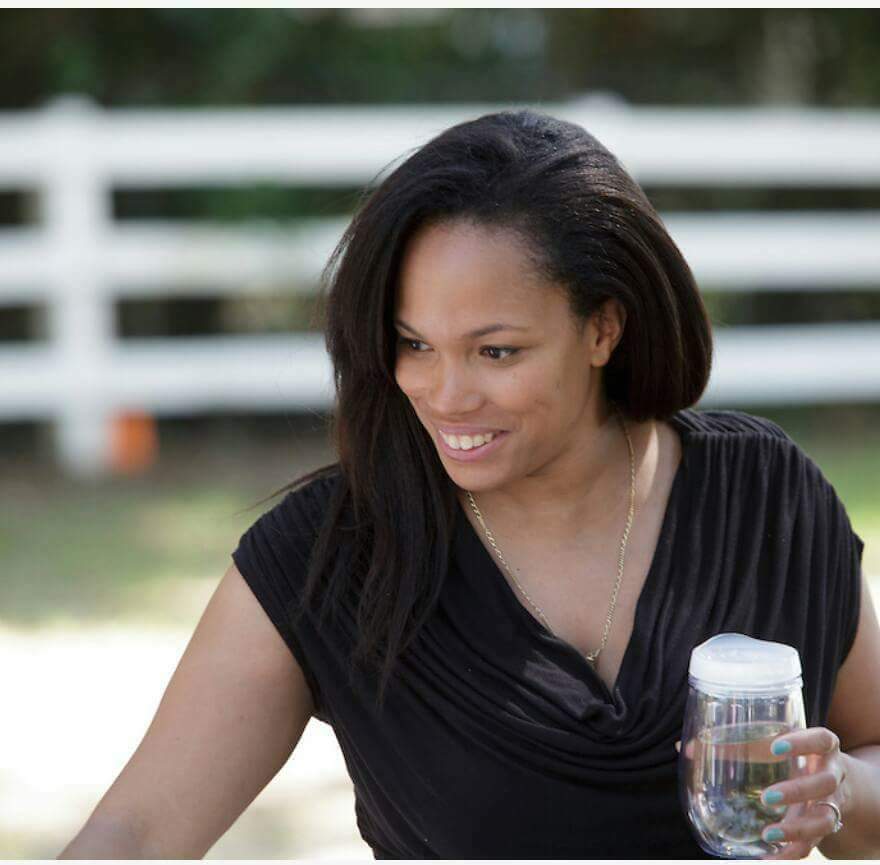 Ajza Case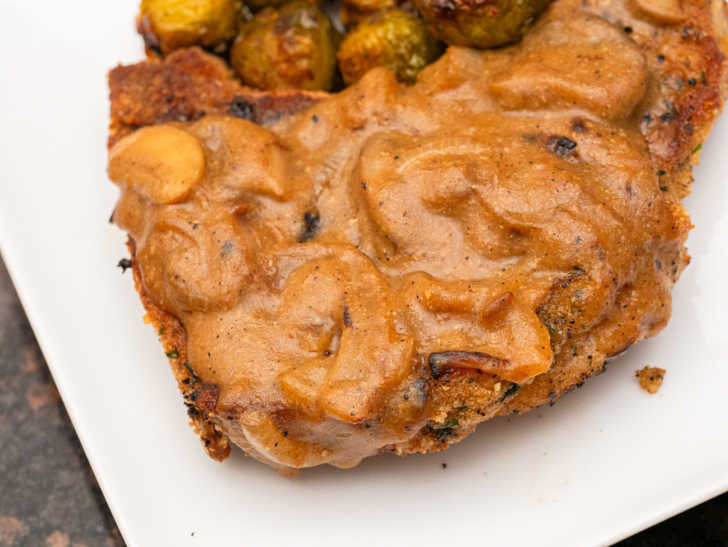 When I need a solid feed-my-hungry-family meal, then pork chops and gravy are on the menu. I know they'll gobble them up because it's simple, good food. I also like quick-and-easy meals because that's what they are: simple food that is on the table fast. We live pretty far away from any kind of fine dining restaurants and fast food isn't nearby either. So, I'm always cooking and I'm always on the hunt for meals that will keep my family well-fed and satisfied. One meal we love is smothered pork chops.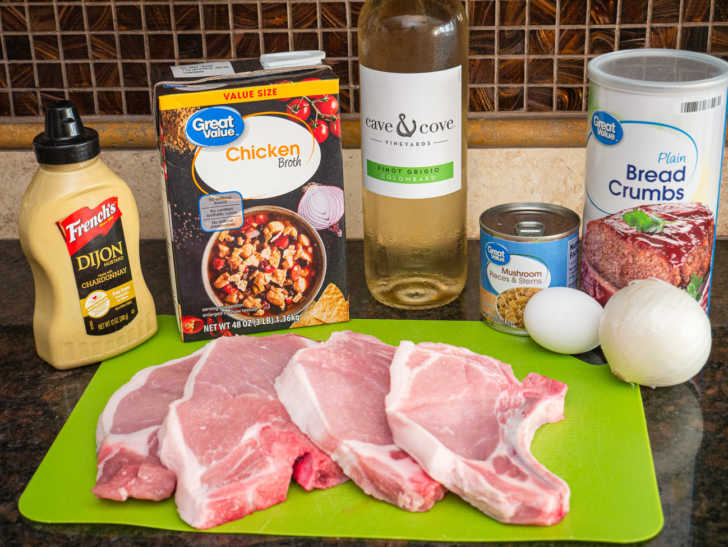 I think there's something so magical about a pork chop that's covered in a mushroom gravy. The combination of salty and savory on top of juicy pork is positively drool-worthy. There are two essential factors to this meal: keeping the pork tender and finding the right consistency and flavor to the gravy. I've got bone-in pork chops for this dish; they take a little longer to cook but they're a little more flavorful, I think than boneless. To preserve the tender meat, I'm coating my pork chops in breadcrumbs and giving them a quick fry on the stovetop before they go into the oven to finish baking. This will go a long way to locking in moisture and adding flavor to the blank canvas that is pork.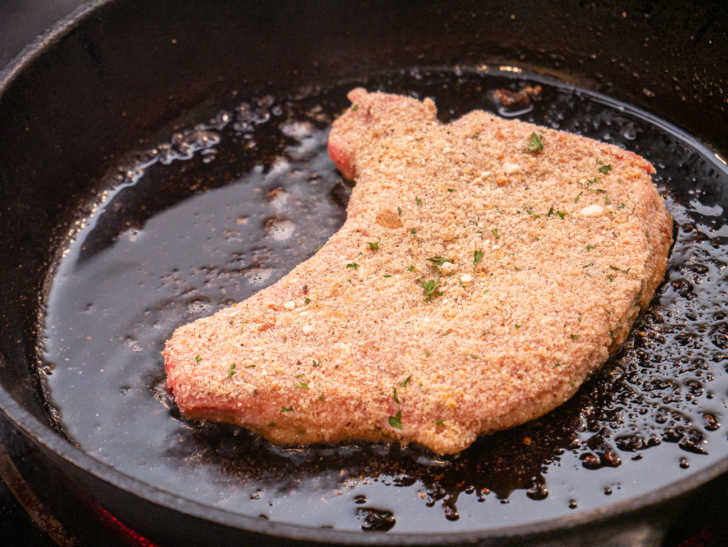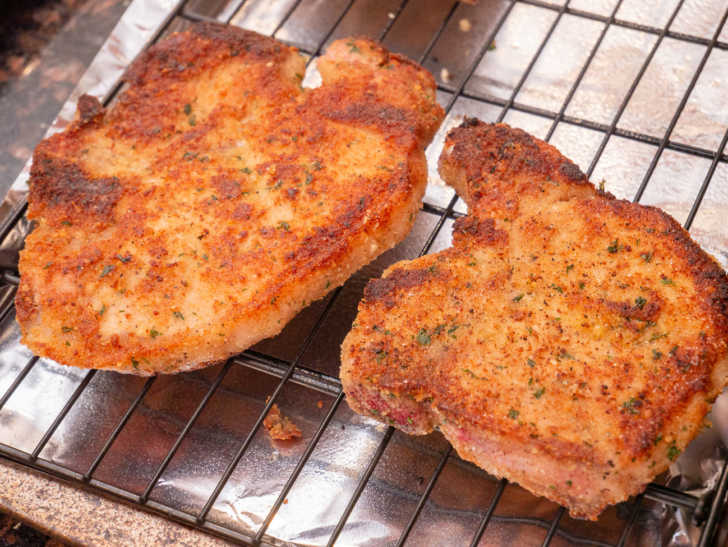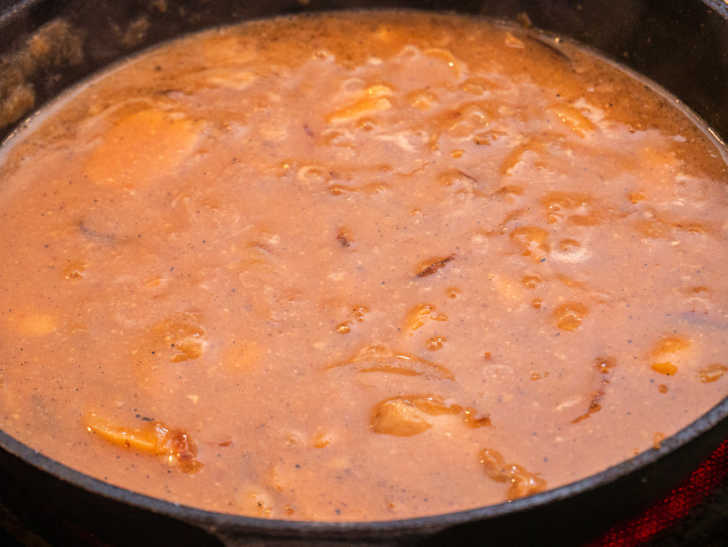 Once I get the pork chops into the oven, I can turn my attention to the mushroom gravy. Brown food tastes good, and to that end, I'm making my gravy in the same pan that I used to cook the pork chops. Those brown bits and fat renderings are essential flavors! I'll use a dry white wine to deglaze the pan and add that little hint of special flavor. Of course, I'll need some onions too and then the star of the show, mushrooms. I wish I could explain how I feel about mushroom gravy. In the simplest of ways, I love it. I'll generously spoon this scratch gravy over my fresh-from-the-oven pork chops. All I need now is a knife and fork so I can dig in.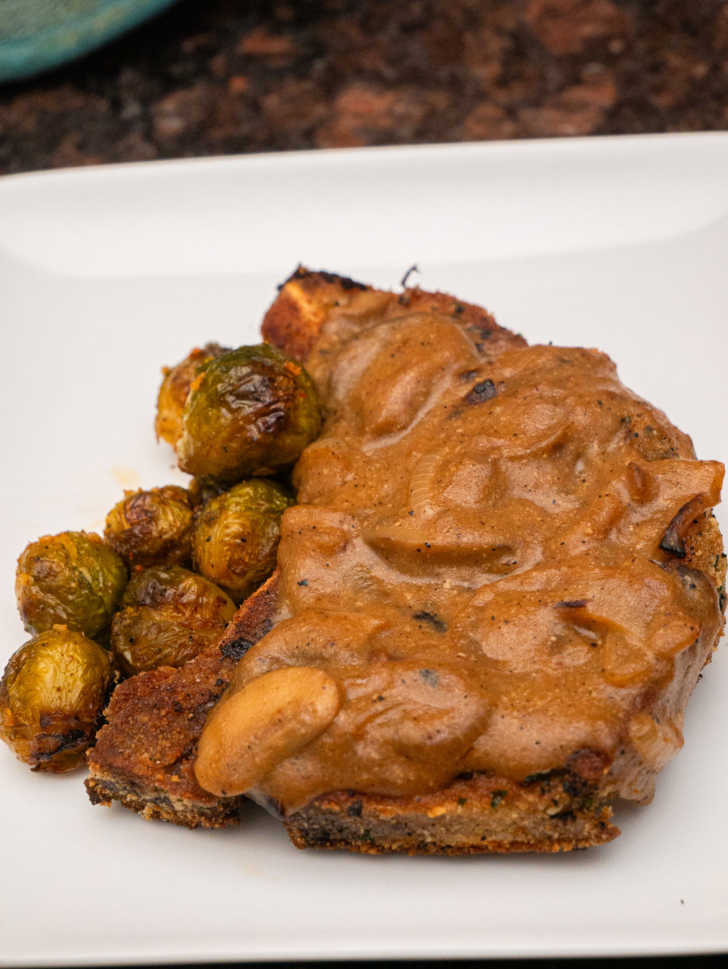 When you don't have the option of eating out, you need to be smart and creative with the meals that you make at home. Pork chops smothered in a rich mushroom gravy is simple, good food that I know my family will enjoy. I hope you enjoy it, too!
Smothered Pork Chops
Serves 4-6
10m prep time
30m cook time
Ingredients
4 bone-in pork chops
1 large egg
1 tablespoon water
1 cup plain breadcrumbs
1/2 tsp dried parsley
2 ½ tsp garlic powder, divided
Kosher salt
Pepper
¼ cup vegetable oil
2 tablespoons butter
1 small white onion, sliced
1 (6oz) can sliced mushrooms, juices drained
2 tablespoons flour
½ cup white wine
2 cups chicken broth
1 tablespoon dijon mustard
Preparation
Preheat oven to 400°F.
Mix together the large egg and a tablespoon of water.
In a shallow pan, mix together breadcrumbs, parsley, 1 ½ tsp garlic powder, salt, and pepper.
Dip pork chop into the egg wash and then press into breadcrumbs. Repeat with the remaining chops.
Heat ¼ cup vegetable oil in a skillet.
Brown pork chops on both sides and set on a cooling rack set inside a baking sheet. Repeat with remaining chops.
Finish cooking chops in the oven, about 15 – 20 minutes.
Meanwhile, melt butter in the same skillet that has the pork chop drippings in it.
Add onions and sauté, about 5 -7 minutes. Add the mushrooms and flour, stirring to coat the veggies.
Add chicken broth, white wine, remaining garlic powder, and dijon mustard. Let simmer and thicken, about 15 minutes. Spoon gravy over pork chops. Enjoy!
SKM: below-content placeholder
Whizzco for 12T