Seriously, it doesn't get any better (or bigger) than this…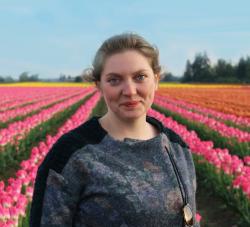 Decatur Macpherson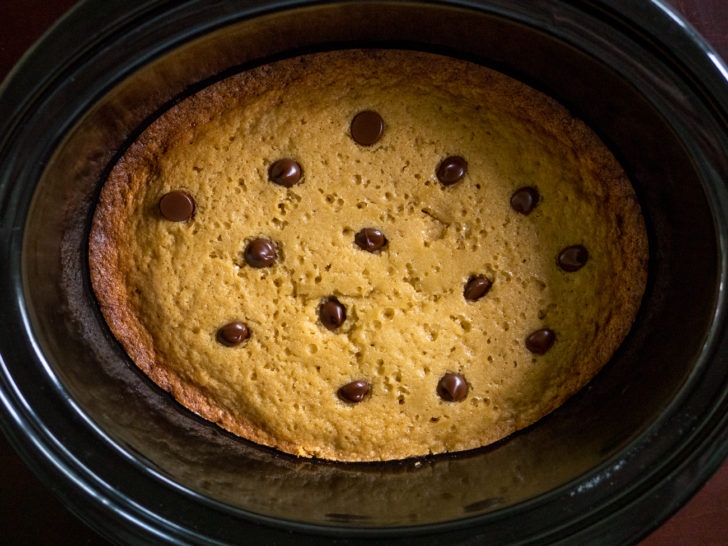 Everyone gets cravings for cookies now and again, right? But what about when you get a huge craving for an even huger cookie?? For those times when you want to feed a crowd (or for when you just need a little more cookie for yourself), this recipe is just the ticket. It's a slow cooker chocolate chip cookie – an XXL cookie, no less, that has just as much inner ooey-gooeyness as it does perfectly crisp edges. Win-win!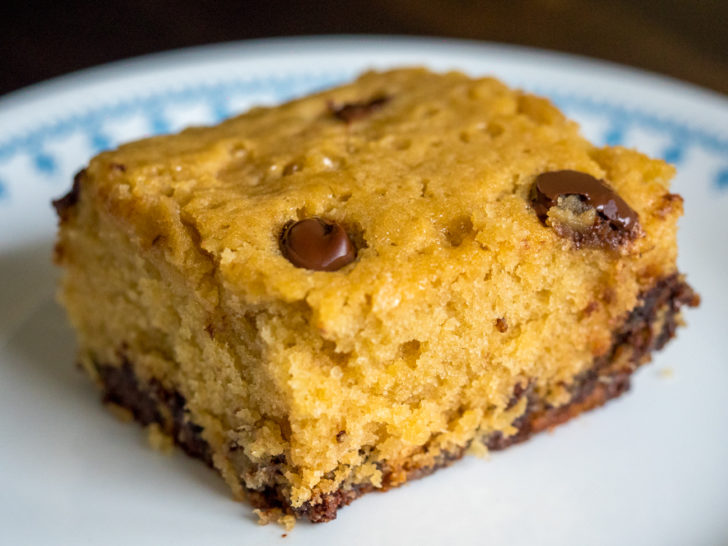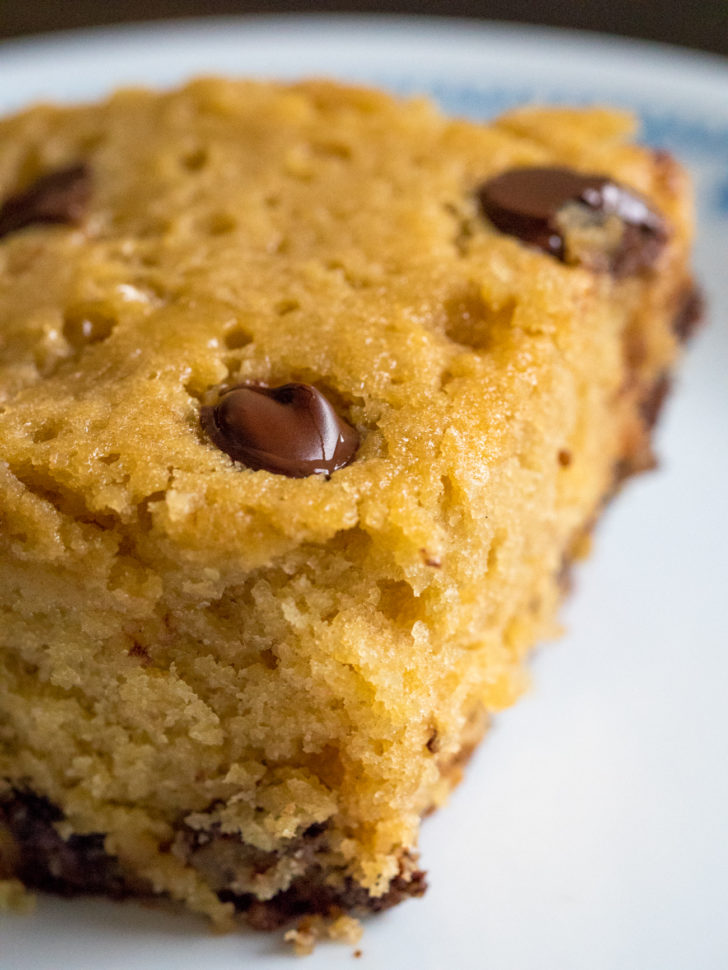 To achieve such greatness, all you need to do is whip up a quick dough for your XXL cookie. Depending on the size of you slow cooker and how thick you want your cookie, you might need to double the ingredients, but you really can't go wrong either way. Once you've got your dough, the realllly important thing is to grease and line your slow cooker before the dough goes in. Sometimes we look at that step in the instructions of a recipe and we chuckle and completely ignore it. Don't do that here unless you want to be scraping off bits of cookie from the bottom of your slow cooker later on. So to avoid that, grab your parchment paper and your non-stick spray and don't be afraid to wield 'em!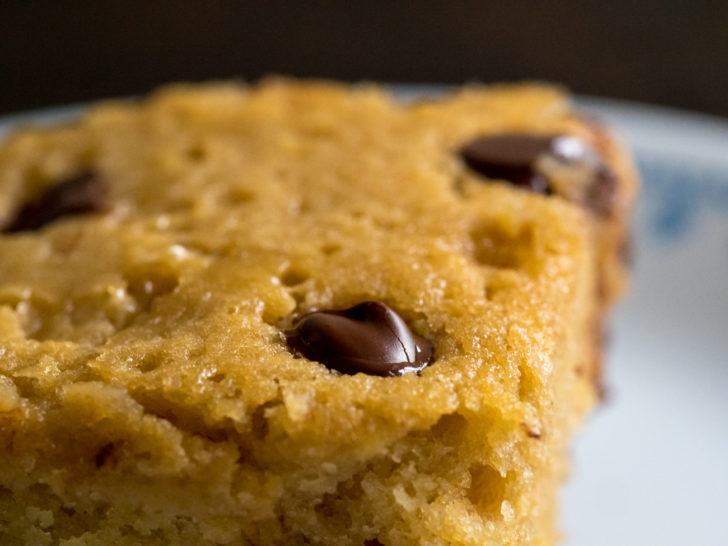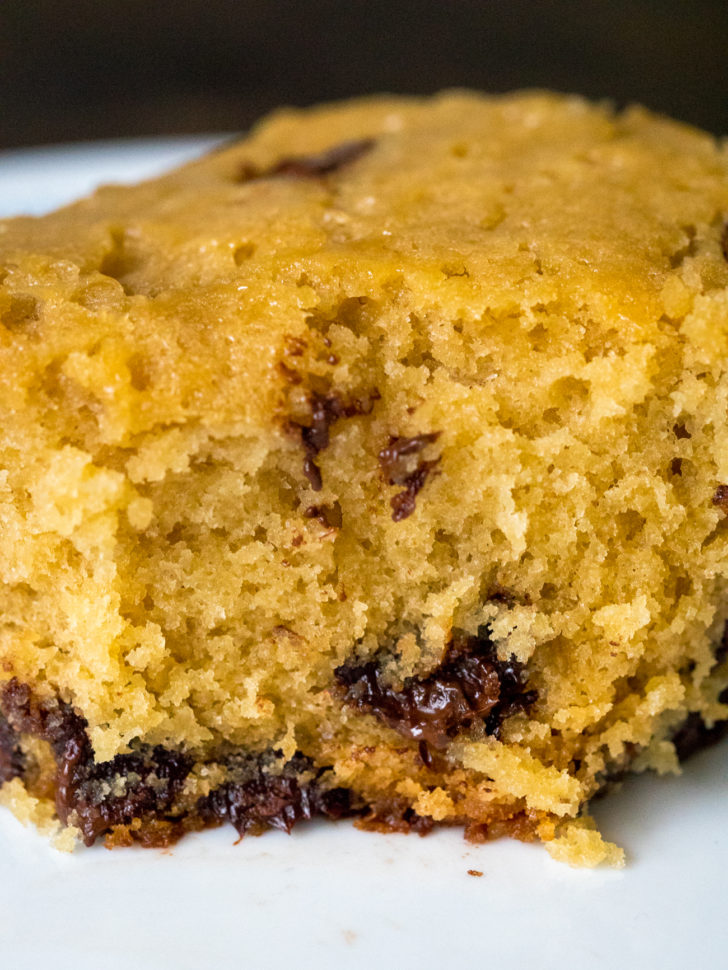 Once the dough's in the slow cooker, you can kick back and relax! We put a couple pieces of paper towels underneath the lid to catch any moisture, then we started checking the dough around the two-hour mark to make sure it was crisping up nicely. You might want to turn your cooker on high for the last 30 minutes, leaving the lid off so the top firms up a bit more, then just take out the insert and let it cool before slicing it up. You're seriously never going to regret making this XXL cookie – it's too good to pass up!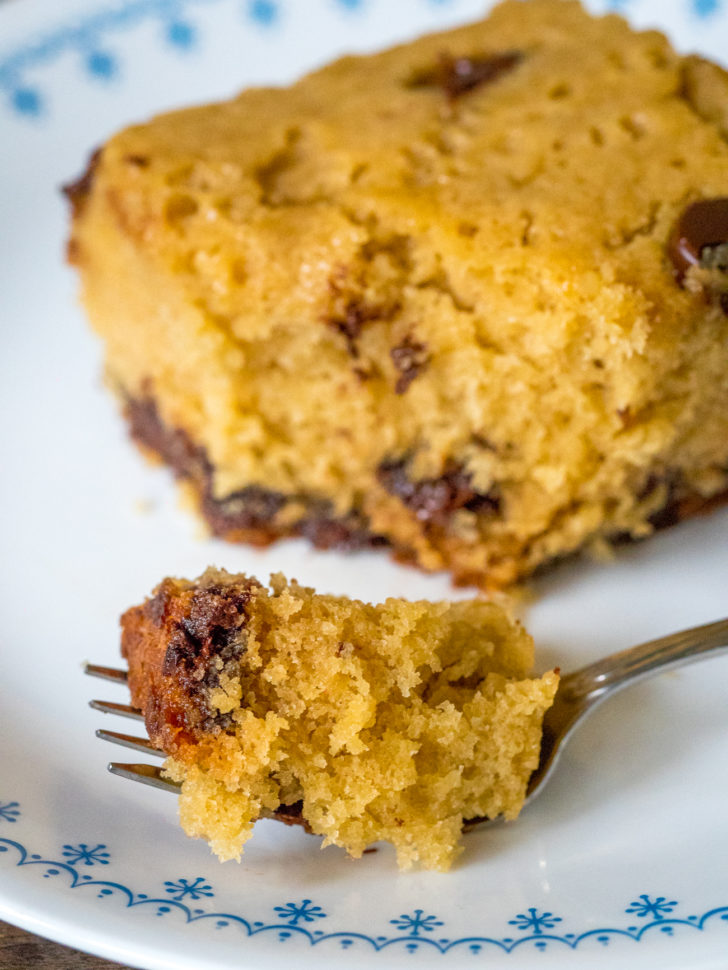 XXL Slow Cooker Cookie
Serves 8-10
15 minutes active; 3 hours inactive
Ingredients
1 cup all-purpose flour
3/4 cup (1 1/2 sticks) unsalted butter, softened
1/3 cup brown sugar
1/2 cup sugar
3/4 cup semi-sweet chocolate chips
2 eggs, room temperature
1 tablespoon vanilla extract
1/2 teaspoon baking powder
1/4 teaspoon salt
parchment paper
Preparation
Grease your slow cooker generously with butter or non-stick spray.
Cut out a piece of parchment paper the same size as the bottom of your slow cooker and set it inside the slow cooker insert. Grease paper with butter or non-stick spray as well.
In a medium bowl, whisk together flour, baking powder and salt until combined.
In a large bowl or mixer, cream together room temperature butter with sugar and brown sugar for 3-4 minutes, or until fluffy and lightened in color.
Beat in eggs, then add in vanilla extract, mixing until fully incorporated.
Gradually add flour mixture into wet ingredients, until dough comes together and sides of your mixing bowl are mostly clean, then fold in chocolate chips.
Note: depending on the size of your slow cooker and the desired height of your cookie, may need to double dough.
Transfer dough to greased and lined slow cooker and gently press into a flat layer with the edges of dough pressing against the sides of the slow cooker.
Place 2-3 layers of paper towel across the top of the slow cooker, making sure the edges extend out past the lid, then cover and cook on low for 3 hours. (The paper towels catch any moisture that would otherwise drop onto the cookies and prevent them from getting nice and crispy.)
To get a nicely crispy outer layer, turn heat to high for the last 30 minutes of cooking, leaving the lid only half on.
Once cooked, remove slow cooker insert and let cool at least 30 minutes, then run a knife around the edge of the cookie and invert onto a cutting board or serving platter.
Remove parchment paper, slice, serve and enjoy!
Recipe adapted from Baking Queen 74
SKM: below-content placeholder
Whizzco for 12T