A classic made easy by the magic of the slow cooker.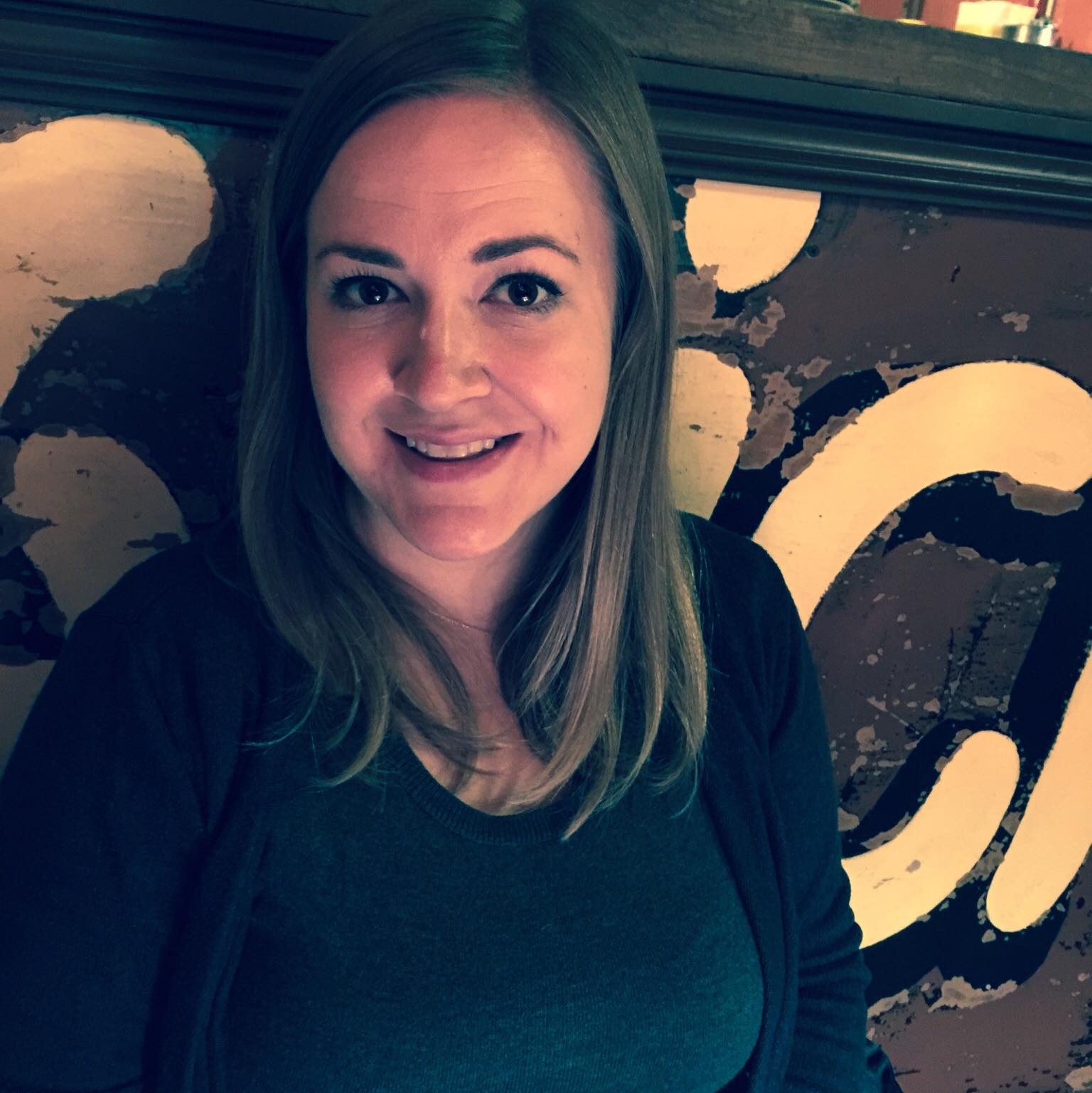 Kristy Norrell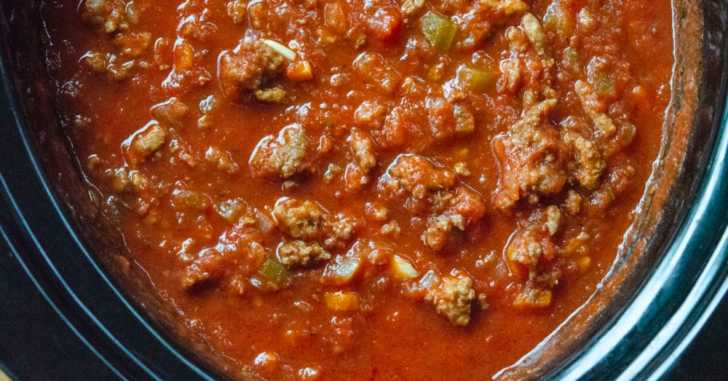 There is nothing, and I mean nothing, quite like a long-cooked homemade bolognese. It's a flavor that a jar of storebought sauce just can't touch no matter how hard it tries but don't let that fool you into thinking it's something that's difficult to make. It's decidedly not – the deliciousness is all in the love and the time that goes into it and not in special skills or techniques. And this method makes it especially easy since it relies mostly on the magic of the slow cooker. It's a flavorful, robust sauce thanks to two kinds of meat, a healthy splash of red wine, and plenty of herbs and veggies and I love to make a big ol' batch of it so I can freeze the extra to use whenever a craving strikes. (And, believe me, it strikes a lot.)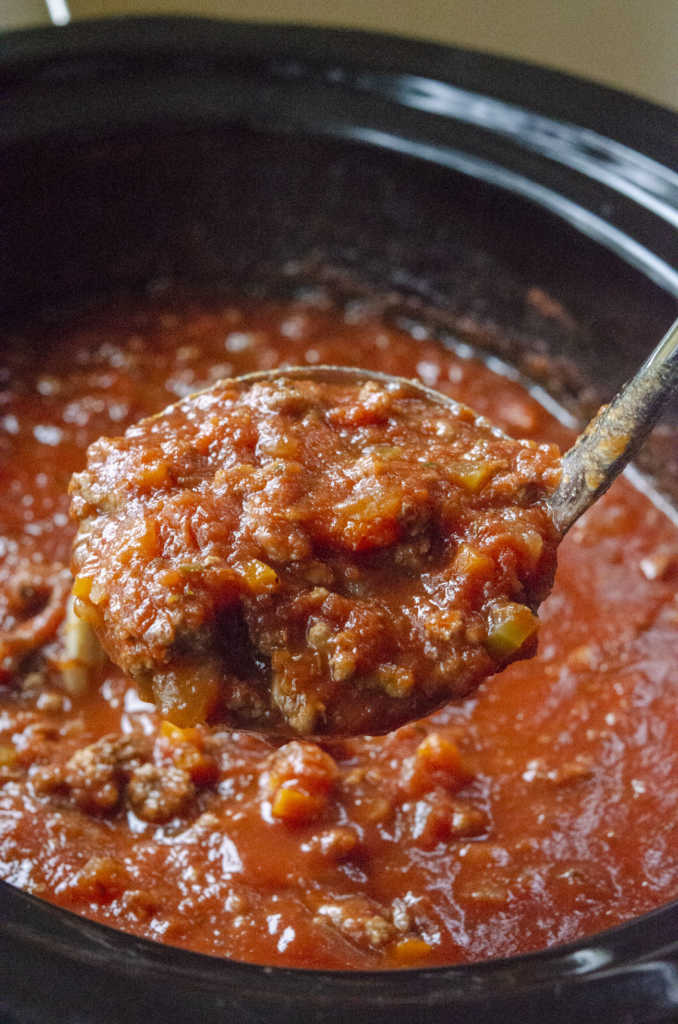 This recipe is actually based on the bolognese from the Il Fornaio restaurants. I am normally one to order something with a cream sauce when out eating Italian but for whatever reason, I went rogue once and ordered their Tagliatelle Bolognese and from the first bite I was totally hooked. I still think about that first bite years later and since I live nowhere near one of their restaurants, I set out to recreate it at home. Lucky for me, they published a cookbook, so it wasn't too difficult of a task. I've adapted it a bit – they use three meats, I use two, take some liberties with the herbs, and I add an extra glug of red wine – but the sauce is every bit as delicious as I remember. And it's easy too.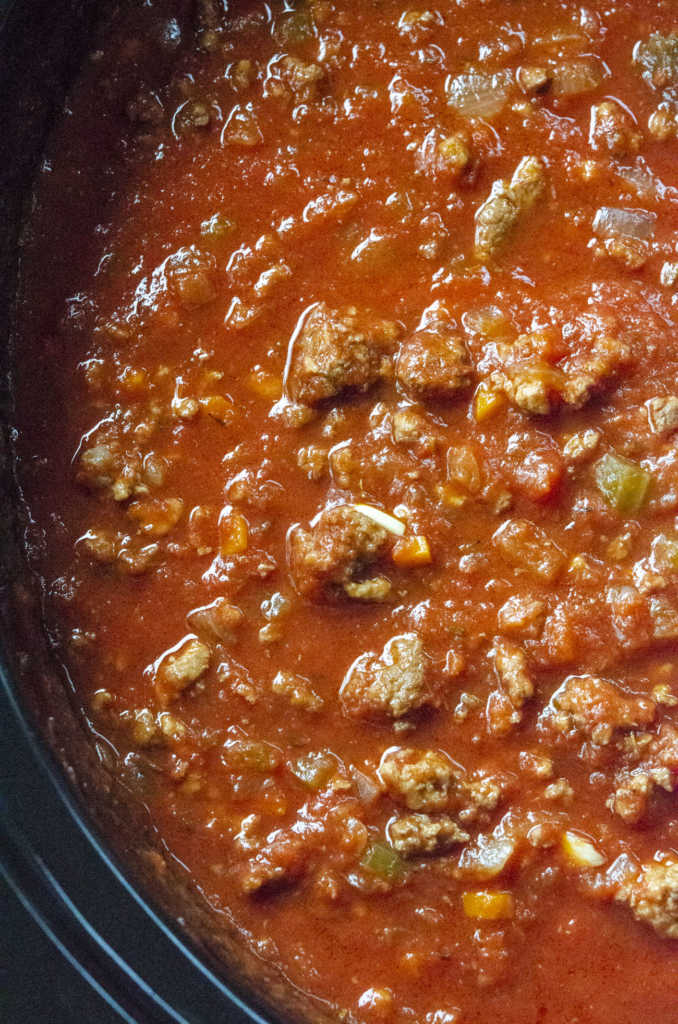 You'll be relying on the slow cooker for the majority of the time but there is some stovetop work. You start by sauteeing some diced onion, carrot, and celery until it's fragrant and soft. (Oh, four cloves of smashed garlic helps with that fragrance as well.)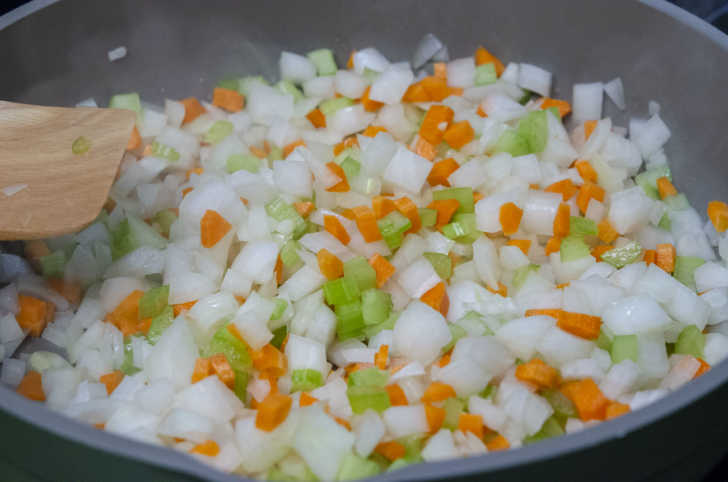 You'll add that to your slow cooker…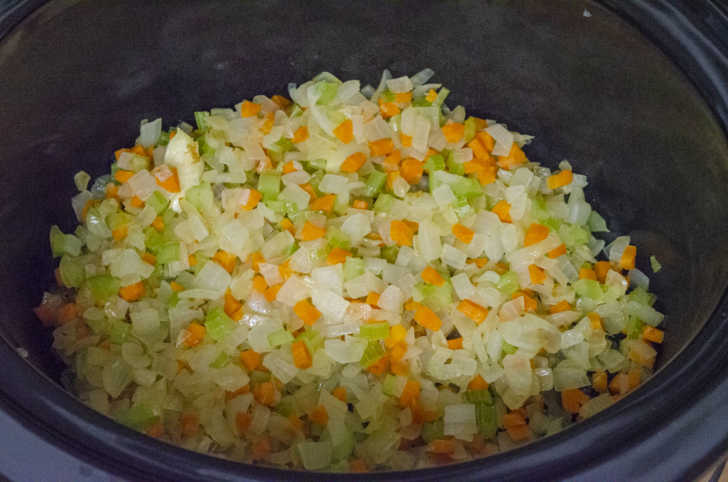 … and then brown up some ground beef and ground pork and add that as well. I use a pound and a half of beef and a half-pound of pork, but you could do one pound and one pound or even add in some veal or pancetta.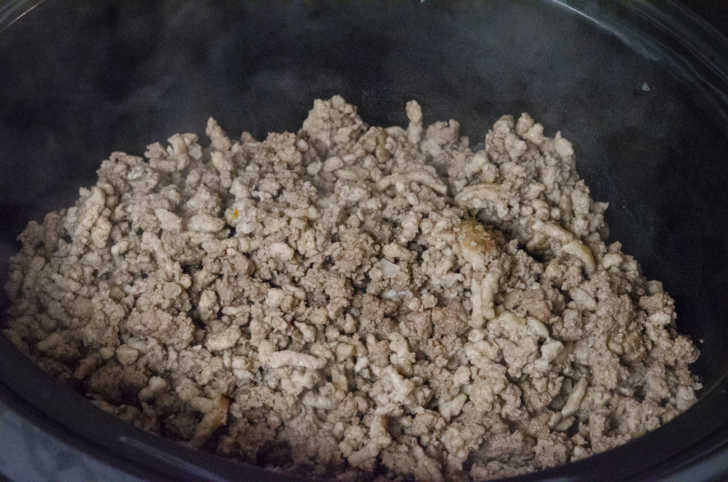 Then there's red wine, crushed tomatoes, tomato paste, Worcestershire sauce, rosemary, oregano, basil, thyme, bay leaves, and red pepper flake. It gets a good long time in the slow cooker – about six hours – and when you lift that lid you're met with a deep red sauce that wafts up some seriously rich and mouthwatering aromas.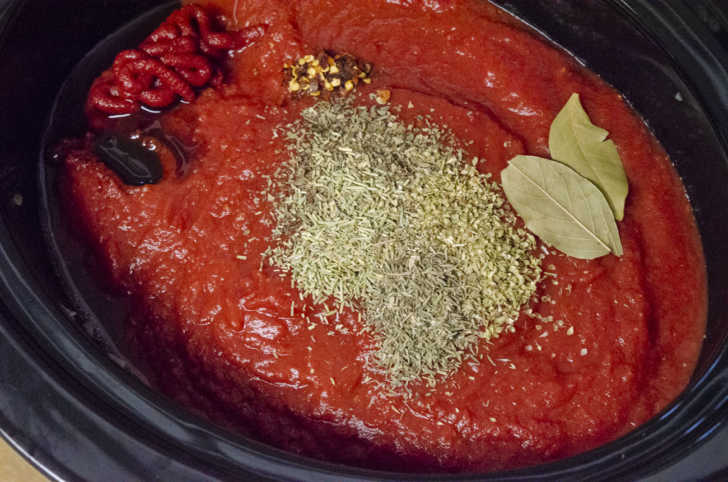 My daughter asks for this on a weekly basis and I can't say that I blame her. I'm just glad that this makes enough that we pretty much always have some in the freezer!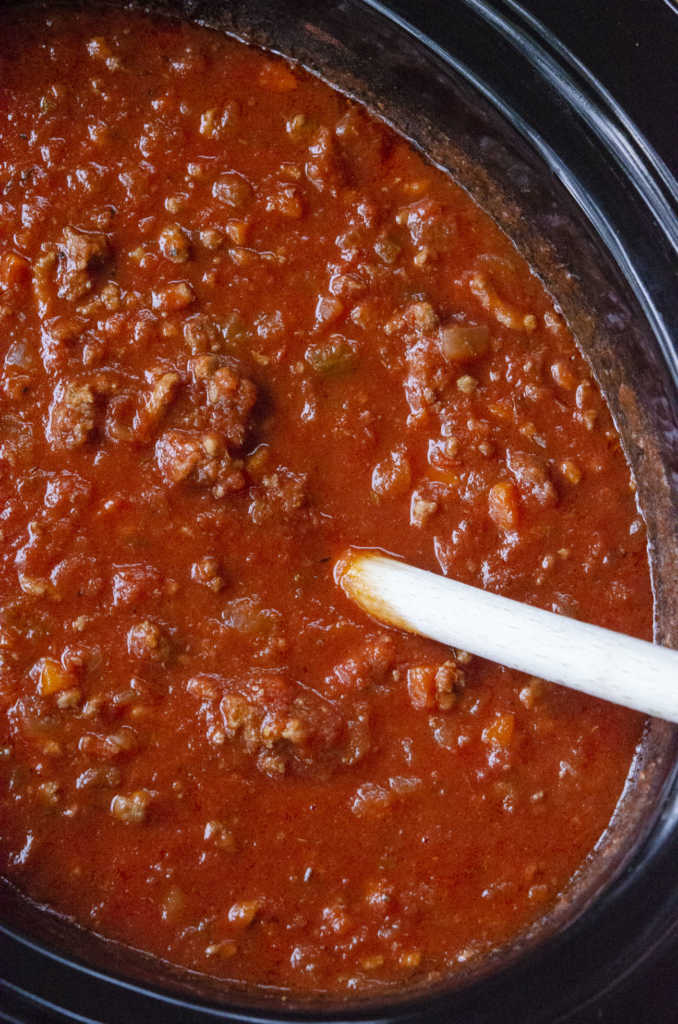 Slow Cooker Bolognese Sauce
Serves 8
15m prep time
6h cook time
Ingredients
2 tablespoons olive oil
2 white onions, diced
1 medium carrot, diced
2 ribs celery, diced
4 garlic cloves, smashed
1 1/2 lbs ground beef
1/2 lb ground pork
1 cup dry red wine
2 (28 oz) crushed tomatoes
4 tablespoons tomato paste
1 tablespoon Worcestershire sauce
2 teaspoons dried rosemary
2 teaspoons dried oregano
2 teaspoons dried basil
2 teaspoons dried thyme
2 bay leaves
1 teaspoon red pepper flake
Kosher salt and freshly ground black pepper, to taste
Spaghetti, for serving
Preparation
Heat half of the olive oil in a large skillet over medium-high heat. Add onion, celery, and carrot and cook until soft, about 10 minutes. Add garlic and cook 1 minute more. Transfer to slow cooker.
Add remaining olive oil to skillet, followed by the beef and pork. Season with salt and pepper and cook until brown. Transfer to slow cooker.
Reduce heat to medium and add red wine to skillet. Bring to a simmer, scraping up all the browned on bits from the pan with a wooden spoon. Pour over meat in slow cooker.
Add crushed tomatoes, tomato paste, Worcestershire sauce, rosemary, oregano, basil, thyme, bay leaves, red pepper flake to slow cooker. Cover and cook on low 6 hours.
Thin sauce with water if needed, or cook uncovered to thicken. Season to taste with salt and pepper. Serve over pasta and enjoy!
Recipe adapted The Il Fornaio Pasta Book by Maurizio Mazzon.
SKM: below-content placeholder
Whizzco for 12T