There's a reason this one is a winner.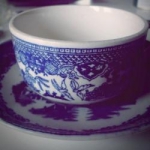 Rose Heichelbech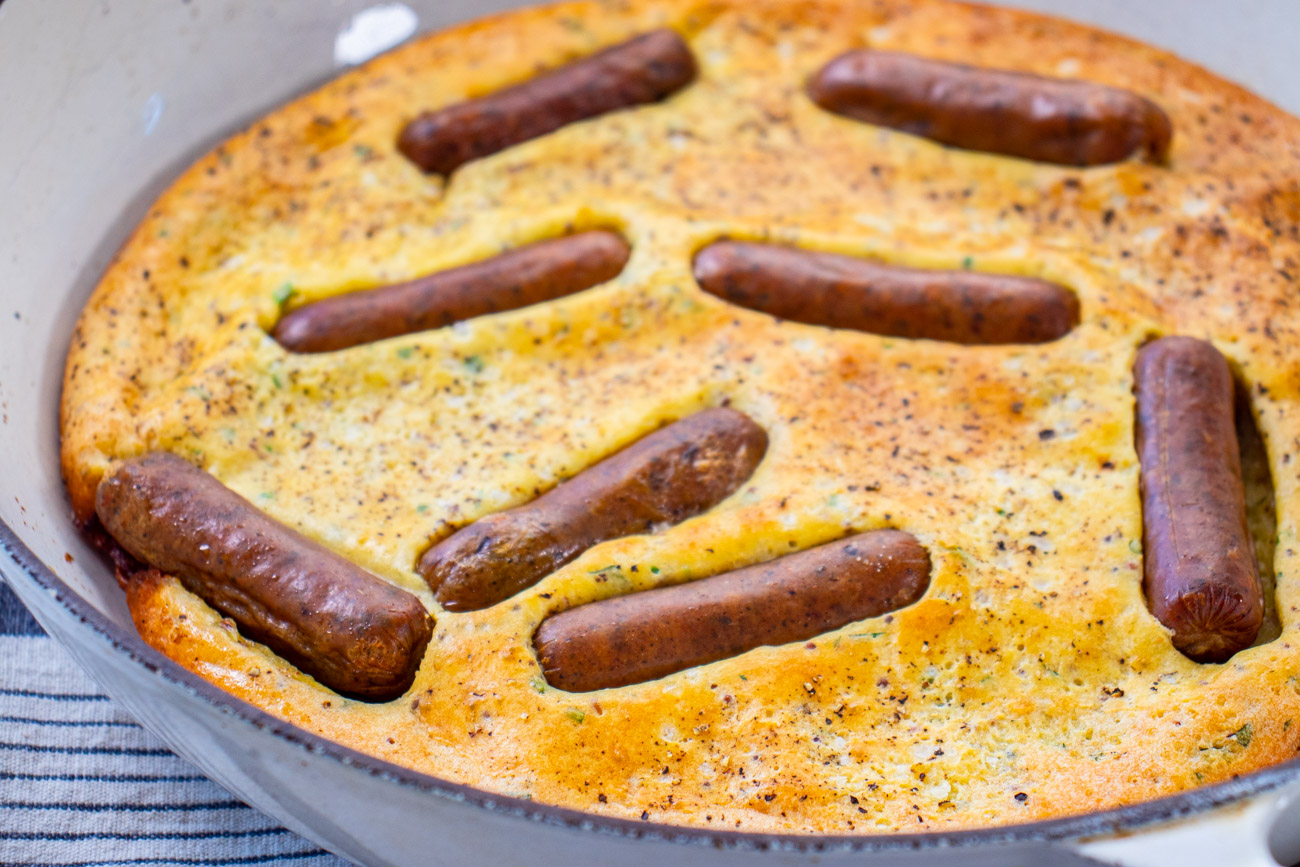 Of all the foods to come from England toad in the hole has got to be one of the more fun ones (along with bubble and squeak). This easy-to-make dish is perfect for breakfast, brunch, or even a cheeky brinner. The basic components are an herbed, enriched batter that surrounds sausages in the skillet. When it's all baked up this is comfort food at its best: tasty, hearty, and filling.
To begin making this recipe you'll need to make sure you have your cast iron skillet pre-heated in the oven and oiled, too. Not unlike Yorkshire puddings, this batter needs to "hit the ground running" so to speak in order to get the right texture. That intense heat at the beginning of baking ensures a crispy crust.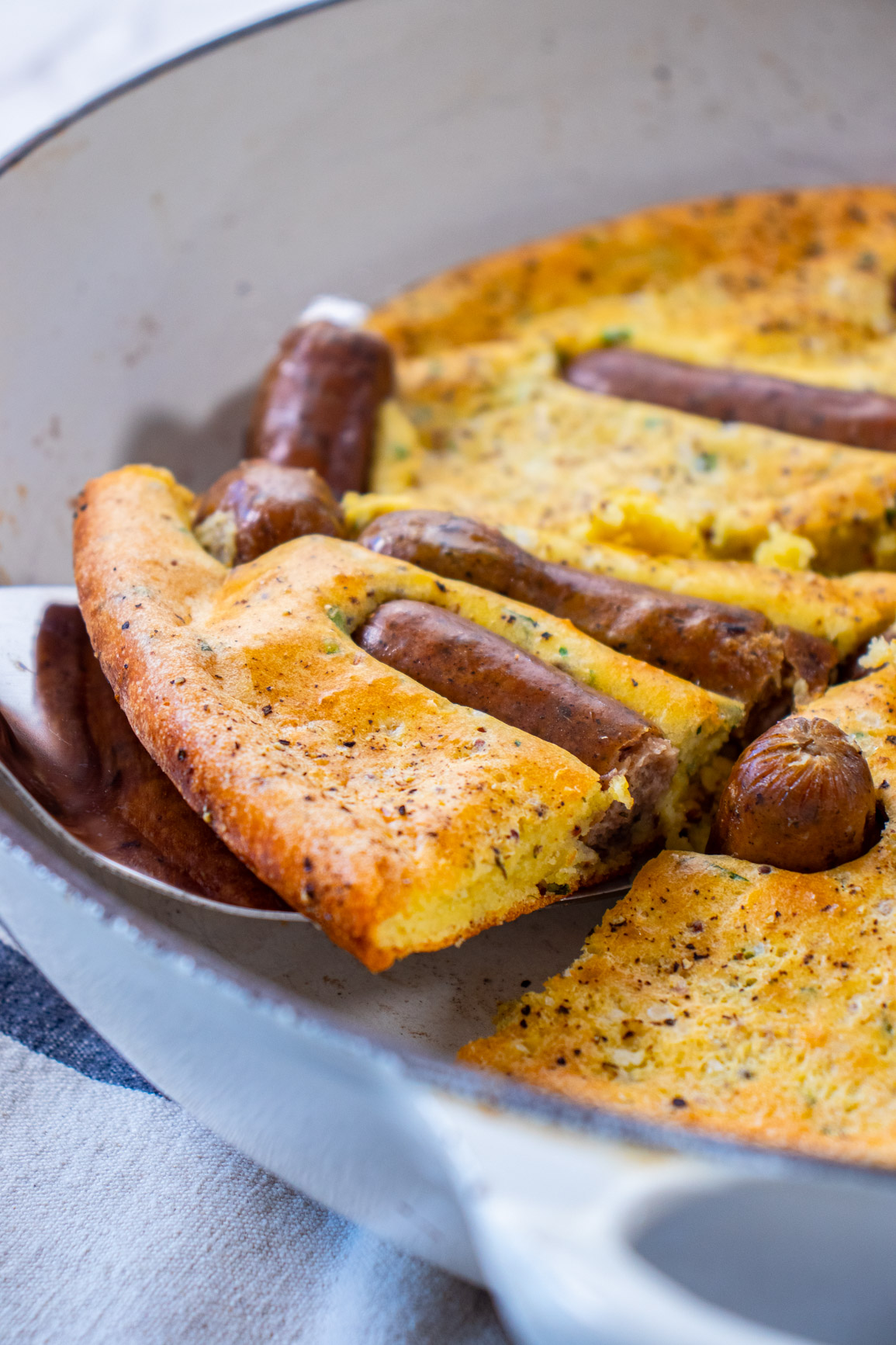 The batter has dijon mustard, thyme, chives, and parsley in it for tons of flavor. But, if you have a particular spice you love go ahead and chuck it into the mix. I could see a little red pepper flakes or some garlic going very nicely with the other flavors.
You should cook the sausages before adding them to the batter just to make really sure they're cooked through. We used little 4″ ones here, but if you can find the plump "banger" style ones then that's ideal. Or you can use cut-up pieces of larger sausages (like Polish sausage) if you prefer. You could even use the frozen ones that are already cooked – just make sure they are thawed before you add them to the batter.
I think this meal goes well with a bit of mustard to dip in, but the traditional British accompaniment to toad in the hole is onion gravy. I didn't include it with this recipe card, but you can find it here if you want to try the whole kit and kaboodle together! The savory-sweet gravy is an ideal match to this simple meal.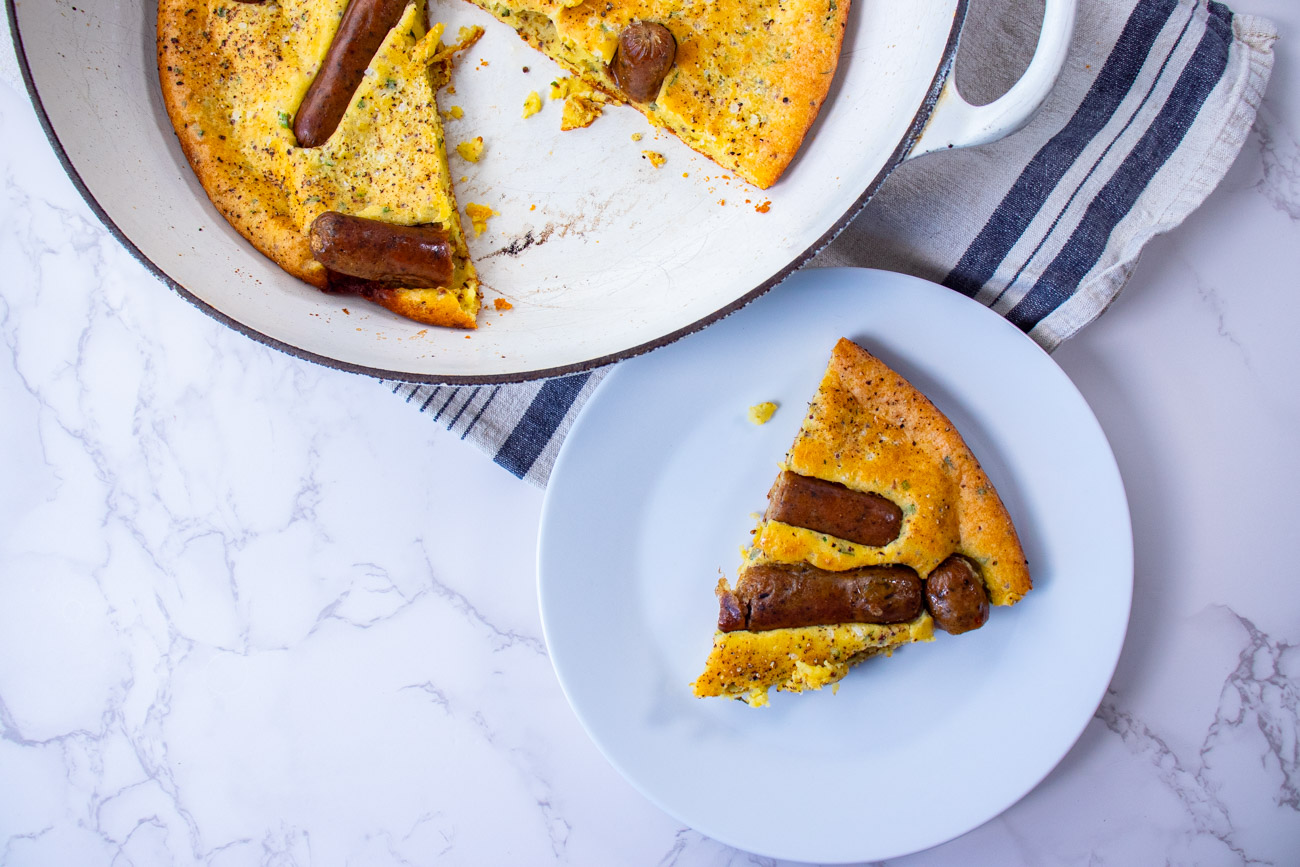 Toad in the hole has been delighting folks for generations- it's a true classic of British cooking!
Skillet Toad in the Hole
Serves 4-6
45m prep time
40m cook time
266 calories
Ingredients
1 cup all-purpose flour
4 eggs
1/2 cup milk
1 tablespoon dijon grainy mustard
1 tablespoon parsley
1 tablespoon chives
1/4 teaspoon dried thyme
3 tablespoons vegetable oil
8-10 sausage links, cooked
salt and pepper, to taste
Preparation
Combine flour, eggs, milk, mustard, parsley, chives, and thyme in large bowl until uniform in color. Chill in refrigerator for 30 minutes.
Preheat oven to 425˚F. Add oil to 12" skillet swirl to coat inside. Heat pan in oven for 10 minutes. Quickly re-whisk batter then pour into hot pan. Arrange sausages on top and season with salt and pepper.
Bake for 25-30 minutes or until pastry puffs up.
Recipe adapted from Seasons & Suppers.
SKM: below-content placeholder
Whizzco for 12T