Does it get much more classic comfort food than shepherd's pie? The tried and true combination of meat, potatoes, and veggies is not only filling but seems to warm you up from the inside out. Plus, I'm a firm believer that potatoes can fix any problems life throws your way. Today, I've rounded up eight shepherd's pie variations for you to try out! There's a soup version, a cheeseburger version, and so many more. Go ahead and find your new favorite shepherd's pie recipe below!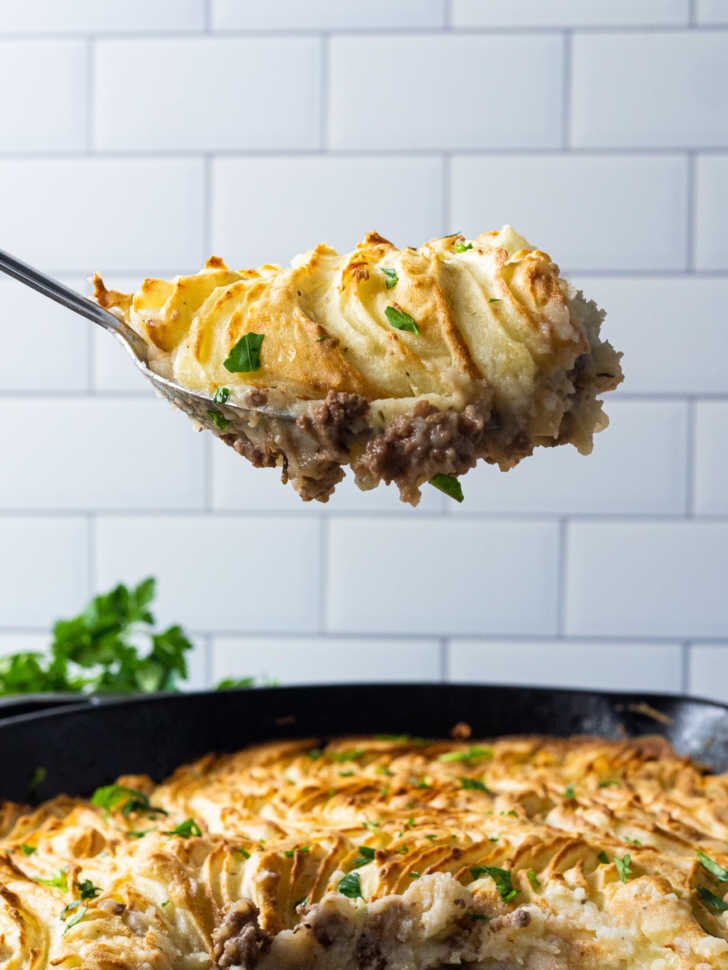 Some of our greatest recipes here at 12 Tomatoes have come from taking two great dishes and making them into one, just like this Salisbury Steak Casserole. It takes the delicious but economical meatiness of Salisbury steak and pairs it with a creamy mashed potato topping for a shepherd's pie that's not quite traditional but is so tasty that the original will become nothing but a distant memory to you. There's no peas or carrots here, but there's all the meaty, oniony, gravy flavor you could want. Get the recipe here!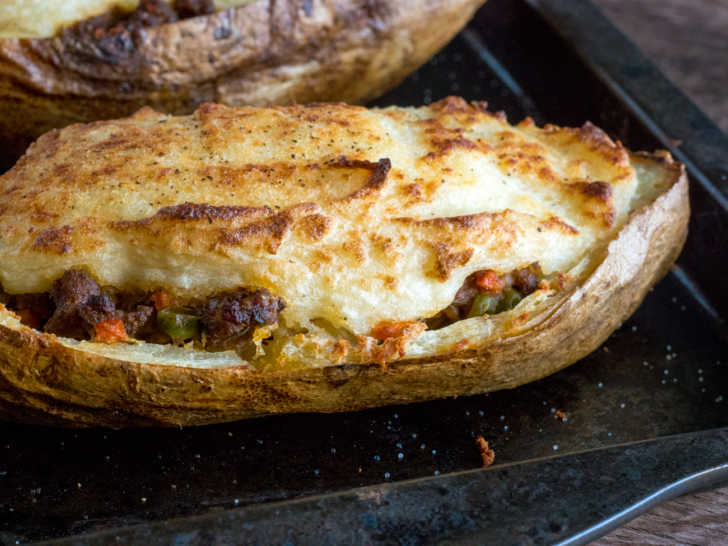 I have always loved Shepherd's Pie because, well, what's not to love about a mashed potato topping that's been browned until it's golden? Plus, there's some hearty beef (or lamb if you're being totally traditional) to go along with it, except it's been cooked into a simple but savory delicious gravy complete with a couple of veggies. There's not a lot to improve upon! But these Shepherd's Pie Twice-Baked Potatoes take the dish to a whole new level. You get a personal portion of meat and mashed potatoes that are baked right into the potato skin so it really feels complete (and comforting too). Get the recipe here!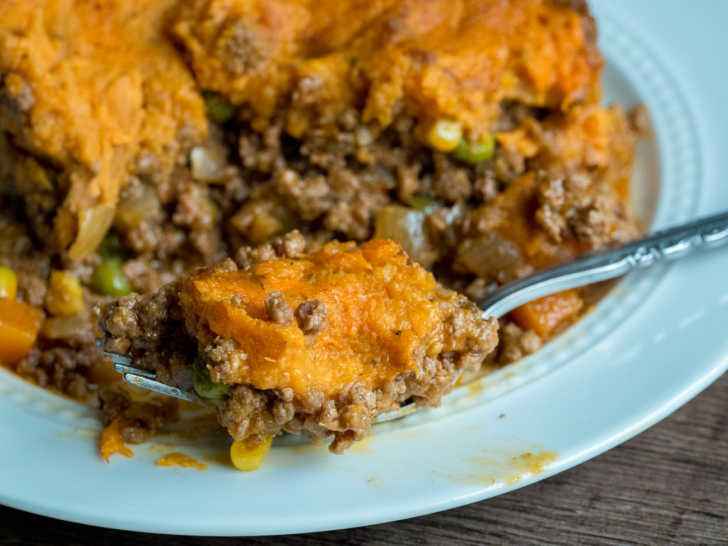 This dish has all of the hearty ingredients we all love about the original, but with a little bit of a twist. As you probably already guessed, that twist is sweet potatoes instead of regular mashed potatoes. Don't get me wrong, I still love traditional Shepherd's Pie, but I might be making this sweet potato version instead from now on. Yeah, it's that good. Get the recipe here!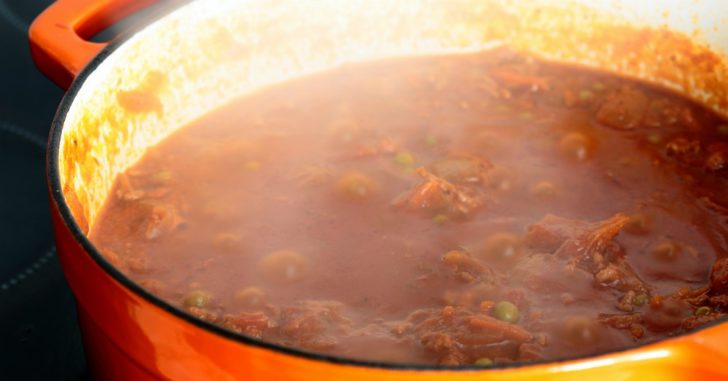 We have quite a few creative soup recipes to keep us warm through winter. This shepherd's pie soup is one of our family's favorites for cold-weather dinners. Warm, delicious and incredibly satisfying, this bowl-friendly meal turns the savory comfort of shepherd's pie into a rich and hardy, winter-perfect soup…it's unbelievable! Get the recipe here!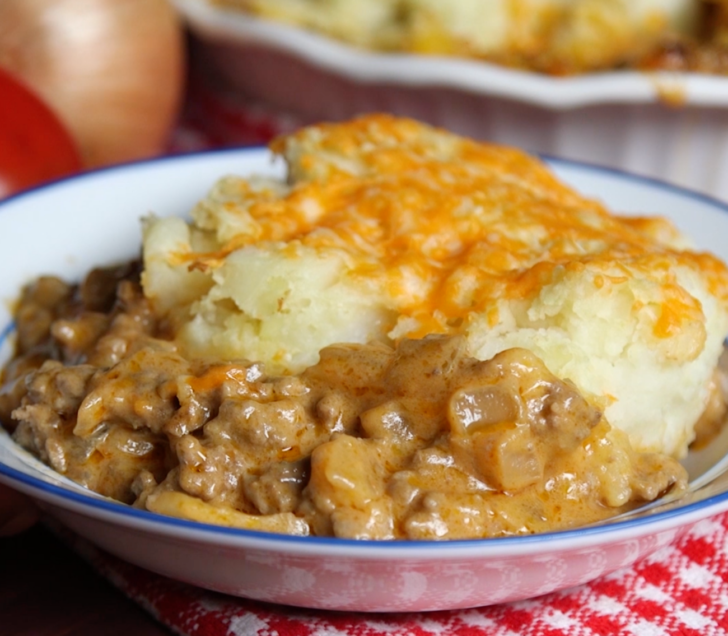 Much of the original recipe is here: beef, potatoes, and onions. The next ingredient is one that is almost so simple, we can't believe we've waited so long to try it: cheddar cheese soup. It melts into the beef and onion mixture to add a creamy richness. Then, of course, we continue on with the mashed potatoes on top but we can't help adding more cheddar cheese, which will melt and crisp into a golden crown atop the mountain of mashed potatoes. Get the full recipe here!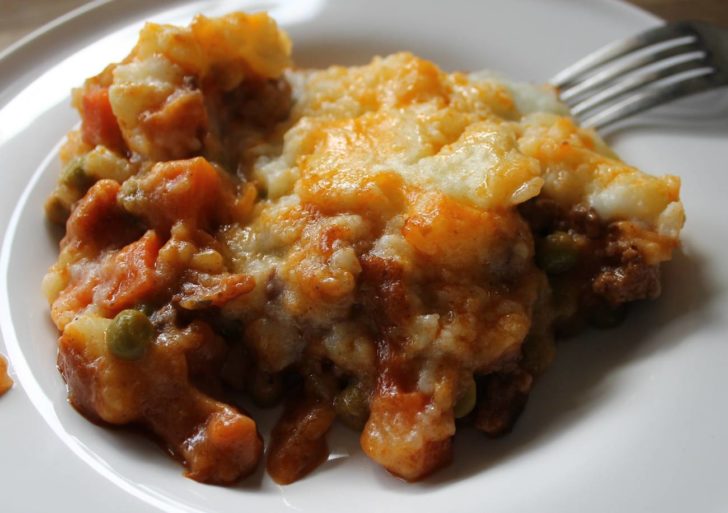 We've substituted the usual ground beef with two alternative ingredients that help to create a "meaty" filling that is absolutely drool-worthy. Mushrooms are a great way to give a meatless dish some heartiness in both flavor and texture, and we couldn't resist adding beautiful and slightly sweet shrimp to the mixture to create a filling that is as lovely as our original recipe. To kick up the flavor factor, we've added ginger, garlic, and Cajun seasoning for a little heat and spice. The combination here, mushrooms, shrimp, veggies, and a little spicy heat are topped with creamy mashed potatoes and baked together in the oven to comfort food perfection. Get the recipe here!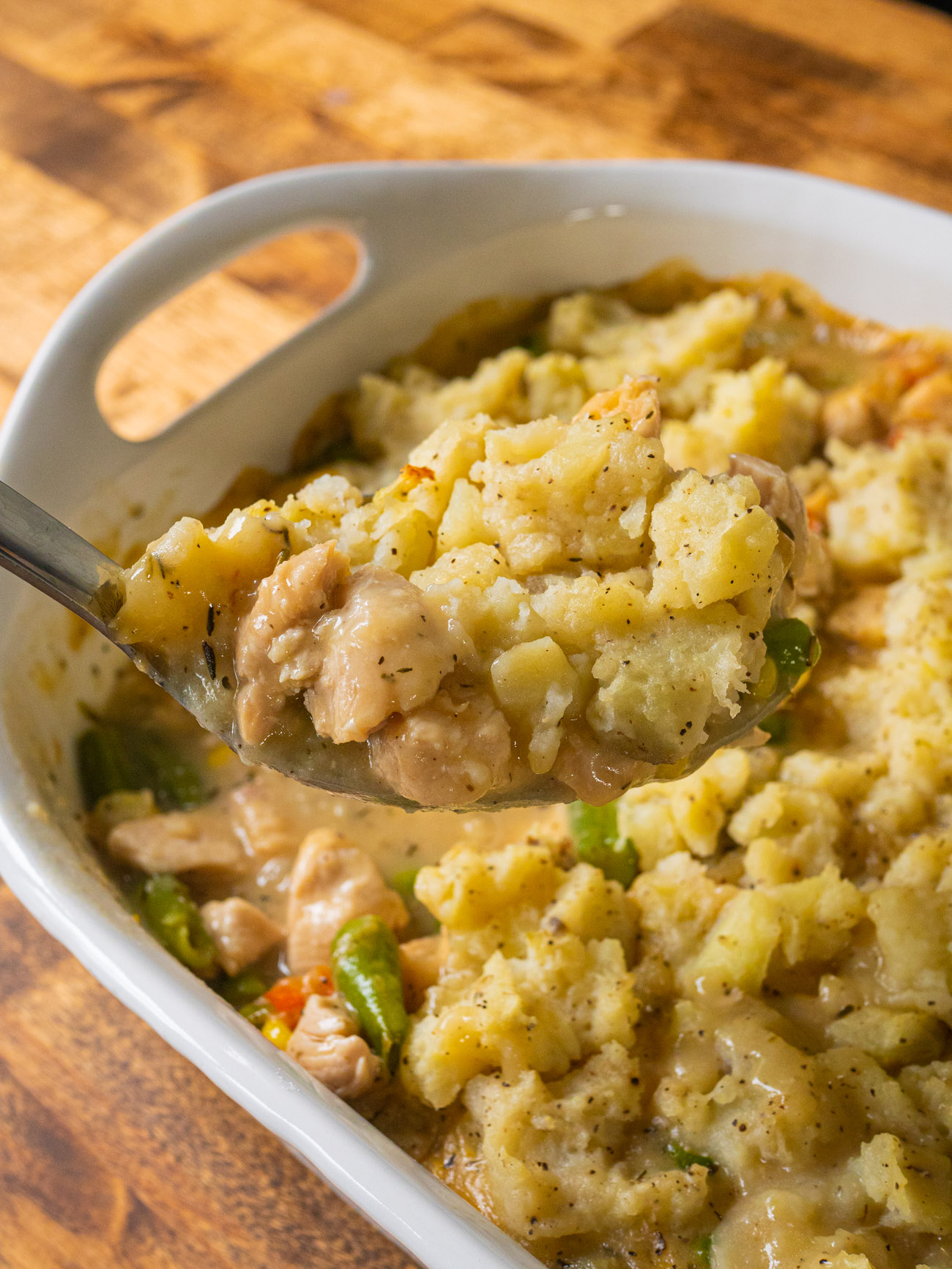 Shepherd's pie has long been a dinnertime favorite in the U.K. The mashed potato topping often reveals a filling of carrots, peas, and beef. But, if you switch it up a bit you get a delicious dish with an American flair. Replace the beef mixture for the filling of a chicken pot pie and you've got a hearty meal with all the familiar flavors of two beloved recipes. Get the recipe here!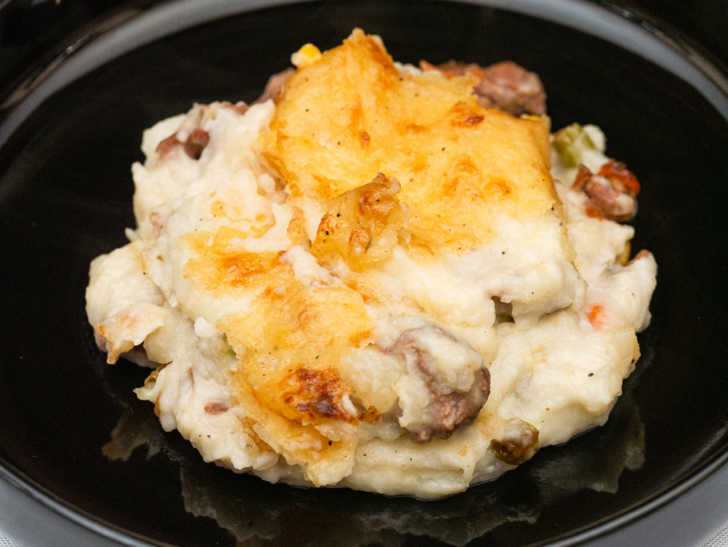 Shepherd's pie is one of those stick-to-your-ribs kinds of recipes and its humble richness is what makes it so mouth-wateringly good. I think a shepherd's pie is worthy of both formal and informal dining, perfectly appropriate for a dinner party as it is for my own dinner table. Its ingredients are simple, inexpensive, even. Chuck roast, beef broth, potatoes, herbs, and butter provide the formula for deliciousness. I'd say the two most essential elements of the dish are the meat and the potatoes. The meat needs to be cooked in a way that adds flavor and tenderness; the last thing I want are bits of chewy, overcooked meat. Get the full recipe here!
SKM: below-content placeholder
Whizzco for 12T