Seriously, you'll never go back to the old way of making them…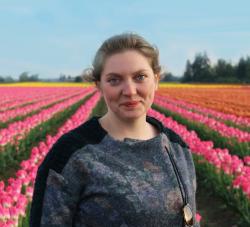 Decatur Macpherson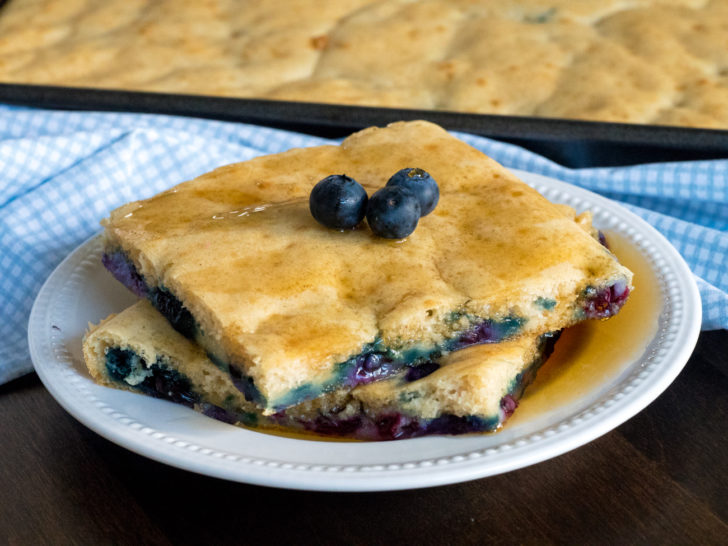 You know those days when you really want to put effort into the breakfast you're making, but then you think about the amount of time you'd have to spend over the stove or the quantity of dishes you'd have to wash at the end of it all? We get to that point where, even though we love the breakfast we're thinking of making, but just can't be bothered with all the extra work involved. That's why this recipe is so awesome. While pancakes are totally delicious and perfect for Saturday and Sunday mornings, having to wait and individually cook each one is a total buzzkill. Enter: sheet pan blueberry pancakes.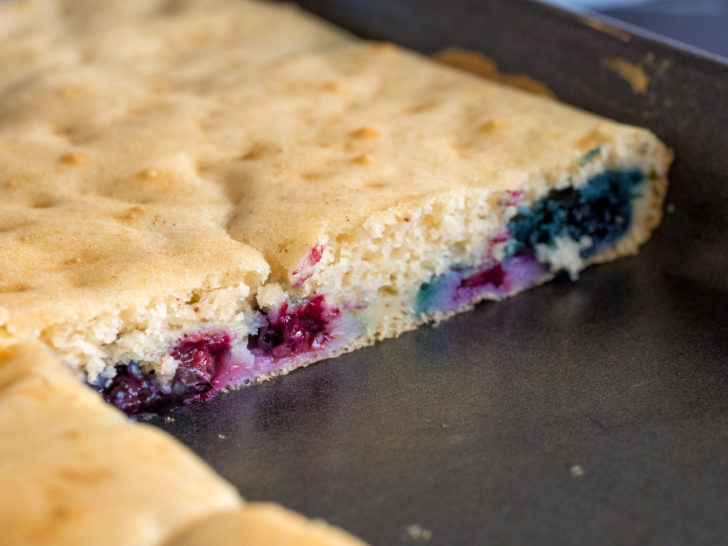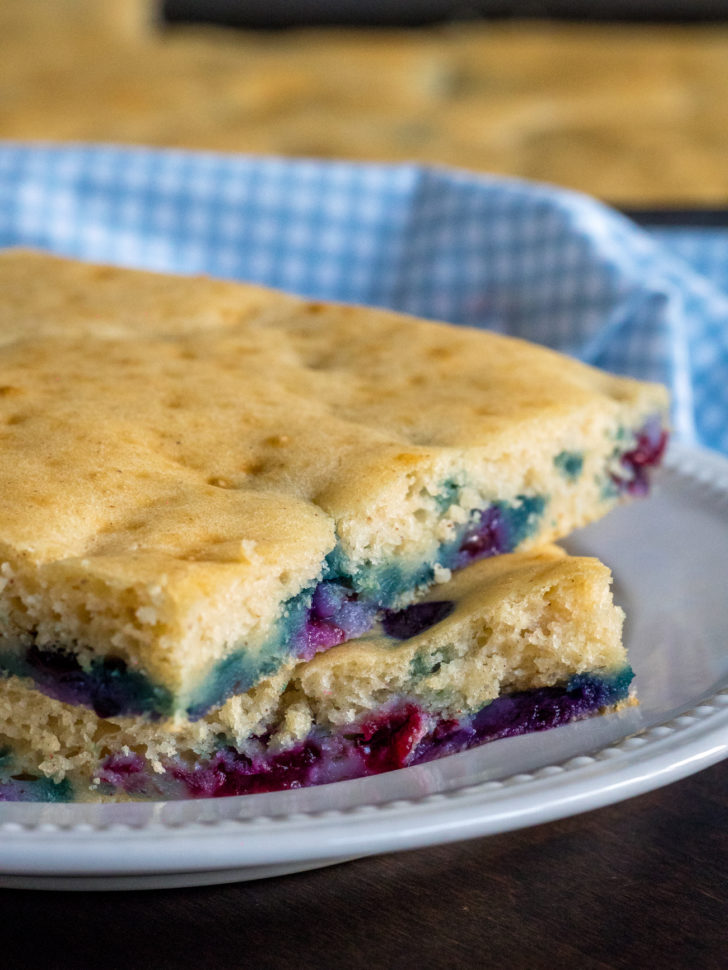 If you thought your sheet pan was just for baking cakes, think again! And while you're at it, forget standing in front of the stove flipping flapjacks…make them like this instead. Make up one big batter, folding in any additional ingredients you like – we chose blueberries, but you could just as easily use chocolate chips, bananas or raspberries – then bake your pancakes in one big batch instead of on the stovetop. The result is light, fluffy goodness that will feed a whole crowd in one go. It's a miracle!! Seriously, using your sheet pan means you end up with a huuuge batch of pancakes, and in under 15 minutes!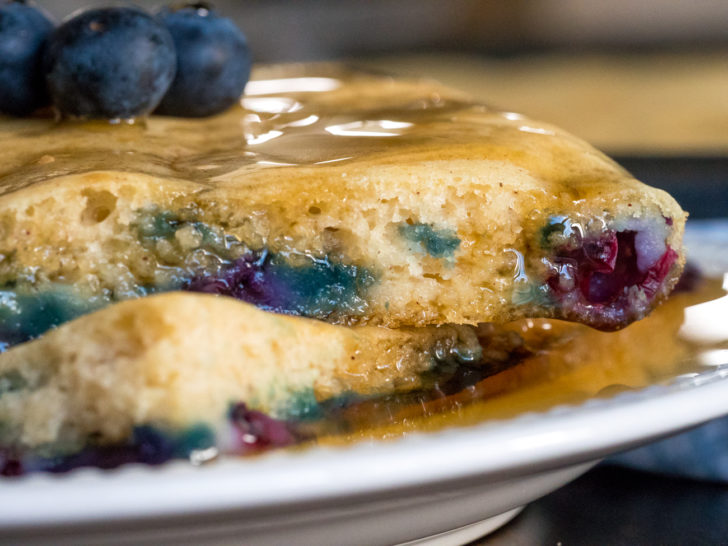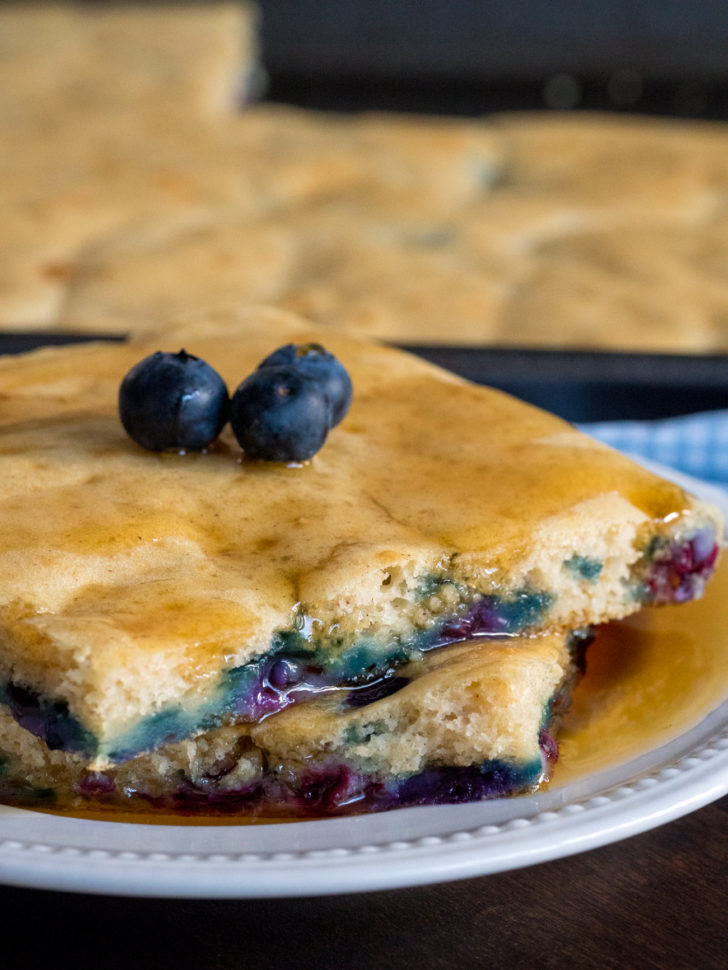 Last minute get-together with family? This is the recipe that will save the day and your sanity. Pop these in the oven, set a timer and then go off and enjoy breakfast (or brunch or dinner, really) with your family and friends – you've earned it.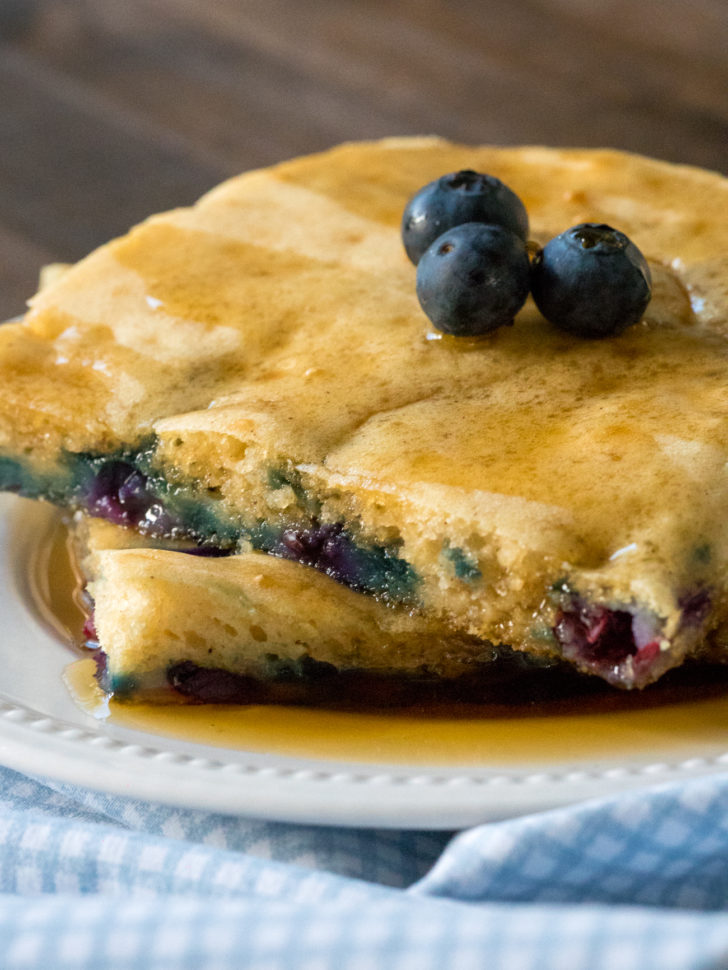 Sheet Pan Pancakes
Ingredients
3 cups all-purpose flour
2 cups whole milk
1 cup buttermilk
2 tablespoons brown sugar
2 tablespoons baking powder
1 teaspoon baking soda
3/4 teaspoon salt
1 large egg
3 tablespoons vegetable oil
2 teaspoons vanilla extract
1/2 teaspoon cinnamon
1 cup blueberries
maple syrup
Preparation
Preheat oven to 425º F and line a standard baking dish with parchment paper or non-stick spray.
In a medium bowl, whisk together flour, brown sugar, baking powder, baking soda, salt and cinnamon.
In a separate bowl, whisk together milk, buttermilk, egg, vegetable oil and vanilla extract until combined.
Pour dry ingredients into wet mixture and whisk until just incorporated and smooth.
Fold in blueberries, if using, then pour mixture into lined baking sheet.
Place baking sheet in oven and bake for 13-15 minutes, or until golden brown and toothpick inserted in center comes out clean.
Remove baking sheet from oven and let cool 10 minutes before serving with maple syrup.
Recipe adapted from Crunchy Creamy Sweet
SKM: below-content placeholder
Whizzco for 12T