A deliciously fun way to oven bake corn on the cob with rich spices and the pop of cilantro and citrus.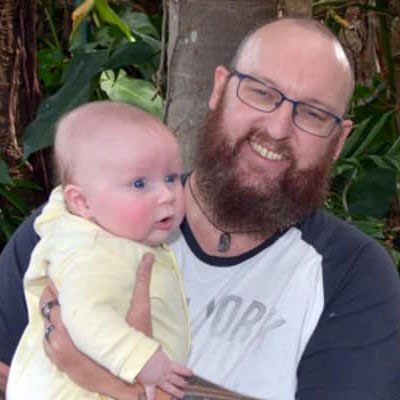 Jono Elderton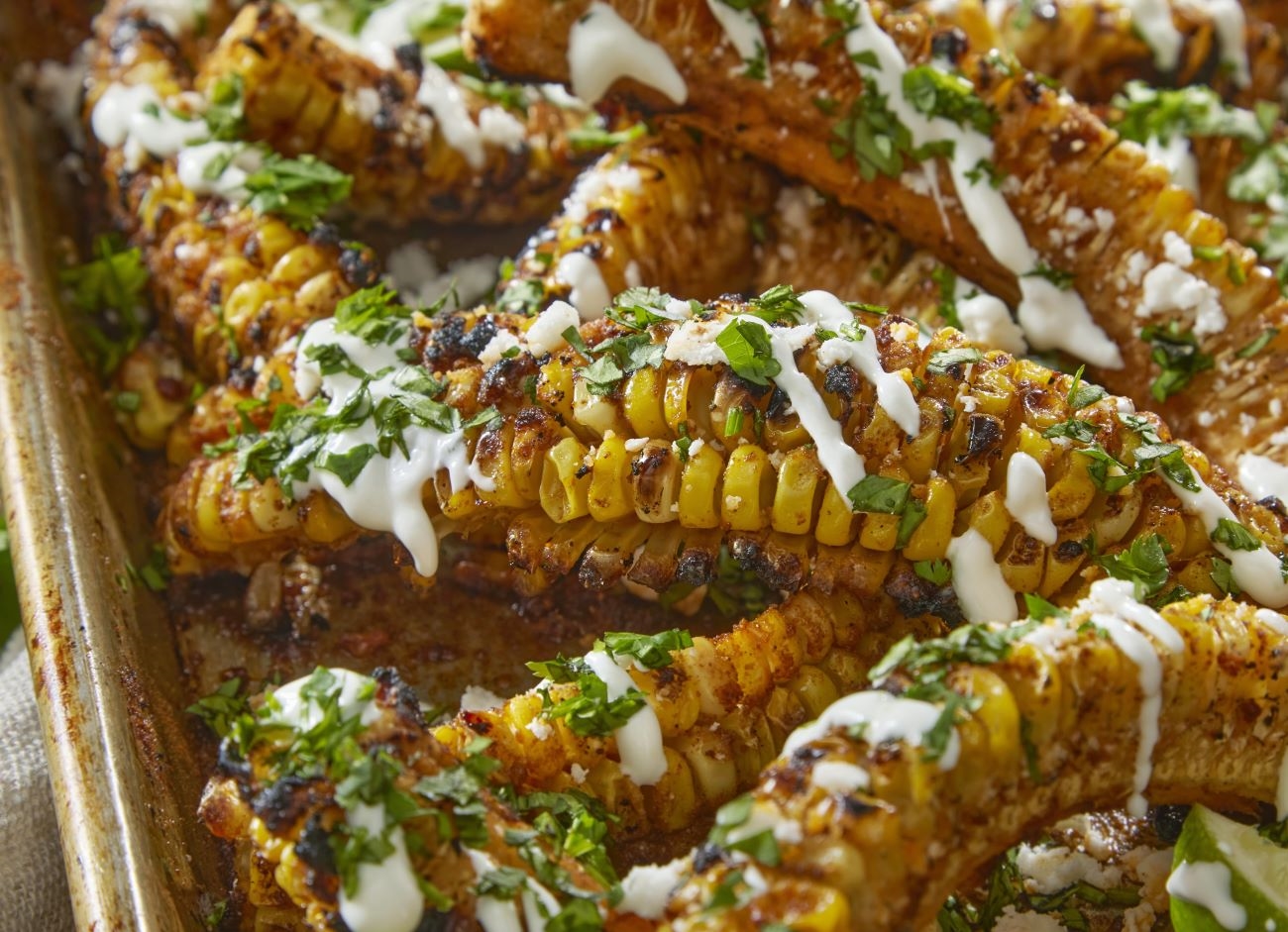 Sheet pan BBQ corn ribs are a deliciously fresh take on a simple classic, making corn on the cob a bright, sexy side dish in less than 30 minutes. Corn ribs are fun to prepare and eat, and have become a popular preparation method for social media savvy cooks. Gone are the huge ears of corn splashed with butter then plonked in a bowl, replaced by sleekly curved and seasoned corn strips cooked on a sheet pan, loaded with irresistible flavors and finished with a delightfully creamy dipping sauce.
Corn ribs are strips of corn on the cob that have been cut lengthwise into quarters. They take on the ribs moniker based on their resemblance to the curvature of BBQ ribs when they're baked or barbecued, curling up slightly as they cook. It's a great visual prep method that also ends with tastier, juicier corn that pops on the palate and tongue.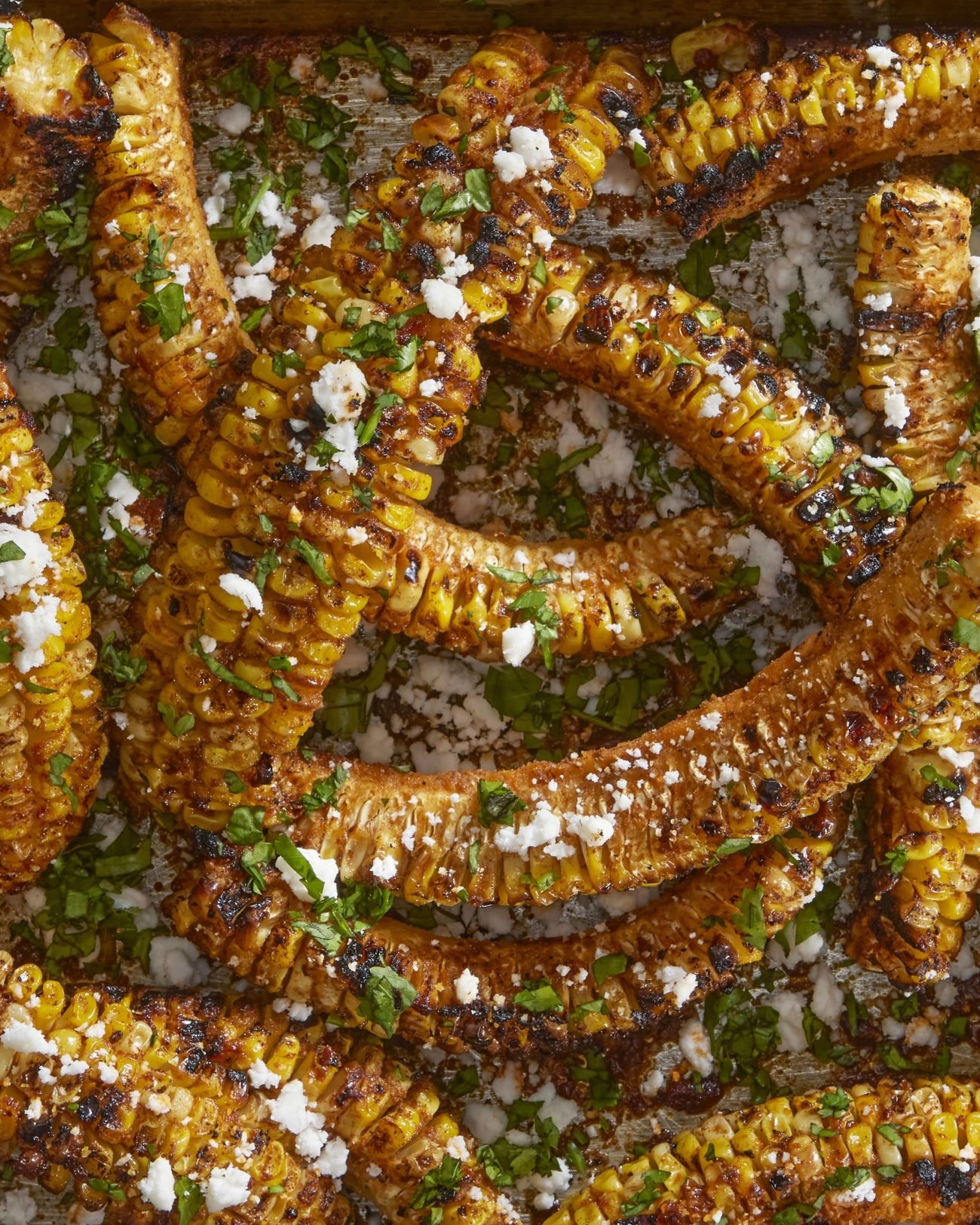 Our sheet pan BBQ corn ribs take on classical pantry spices well matched with a simple yet zesty lime crema. The corn is juicy and sweet yet bursts with flavor from ingredients such as paprika, oregano, and a vibrant mix of lime and fresh cilantro.
Cutting each cob down into quarters is the only part of the process that could be considered difficult at all, but a sharp knife, keen eye and some heft when cleaving through the cob can ensure perfect results. The oven does the rest in just 25 minutes, and you can take just about any direction with dipping sauces or vinaigrettes.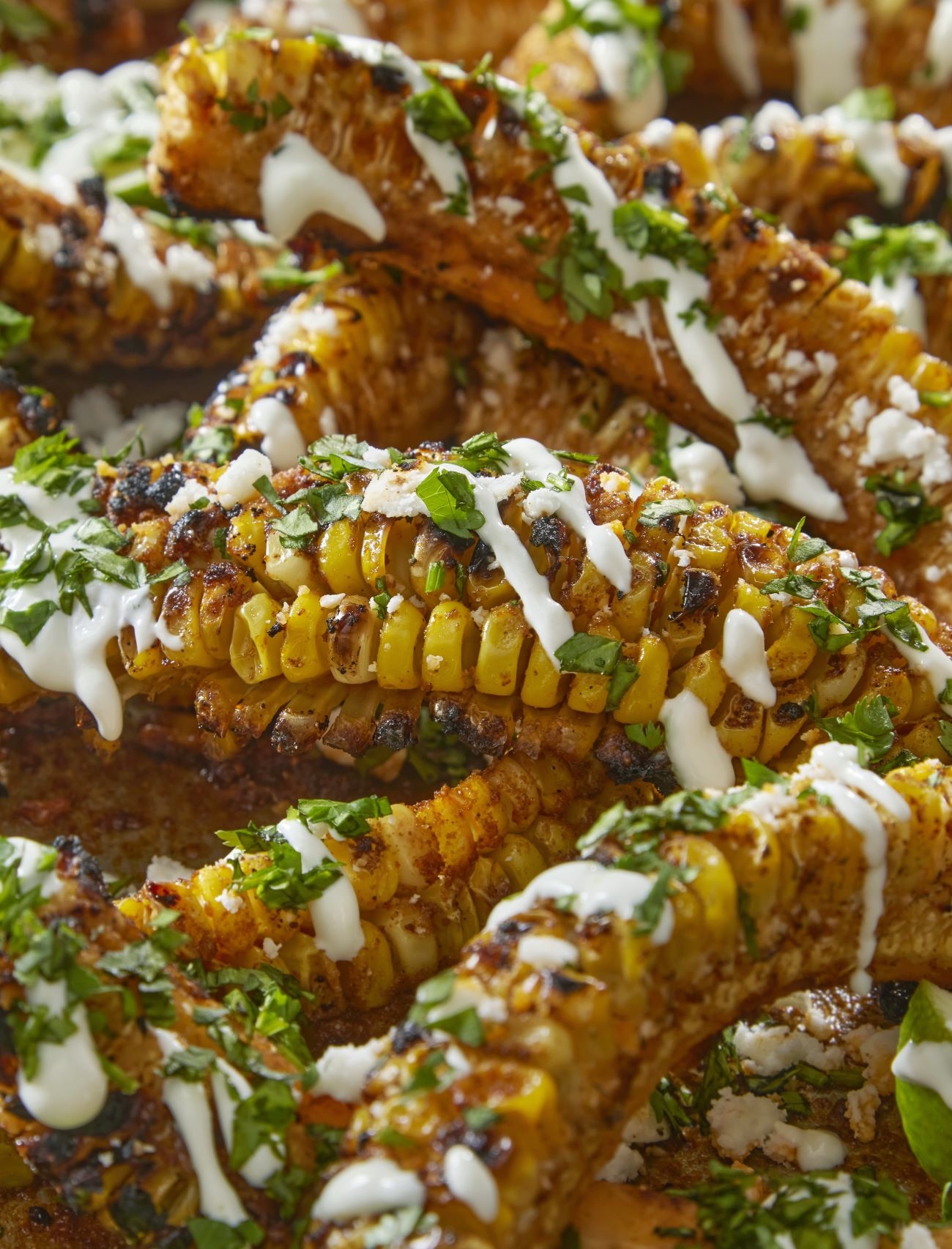 Using a homemade lime crema is the ideal accompaniment for these corn ribs. It is brightly refreshing and tangy, an easy but flavorful addition which smooths out the coated corn's punchier elements. The combination of ingredients – just lime, sour cream, and a few pantry spices – is so fundamentally simple you can take the crema in any direction you want, by adding a spicier element to the sauce, or keep it refreshing and creamier while adding more kick to the corn ribs instead.
A delicious and visually exciting way to cook corn such as bbq corn ribs is a brilliant simple dish that can complement meat off the grill with flair, and without having to work too hard to create the dish that you can't enjoy the results!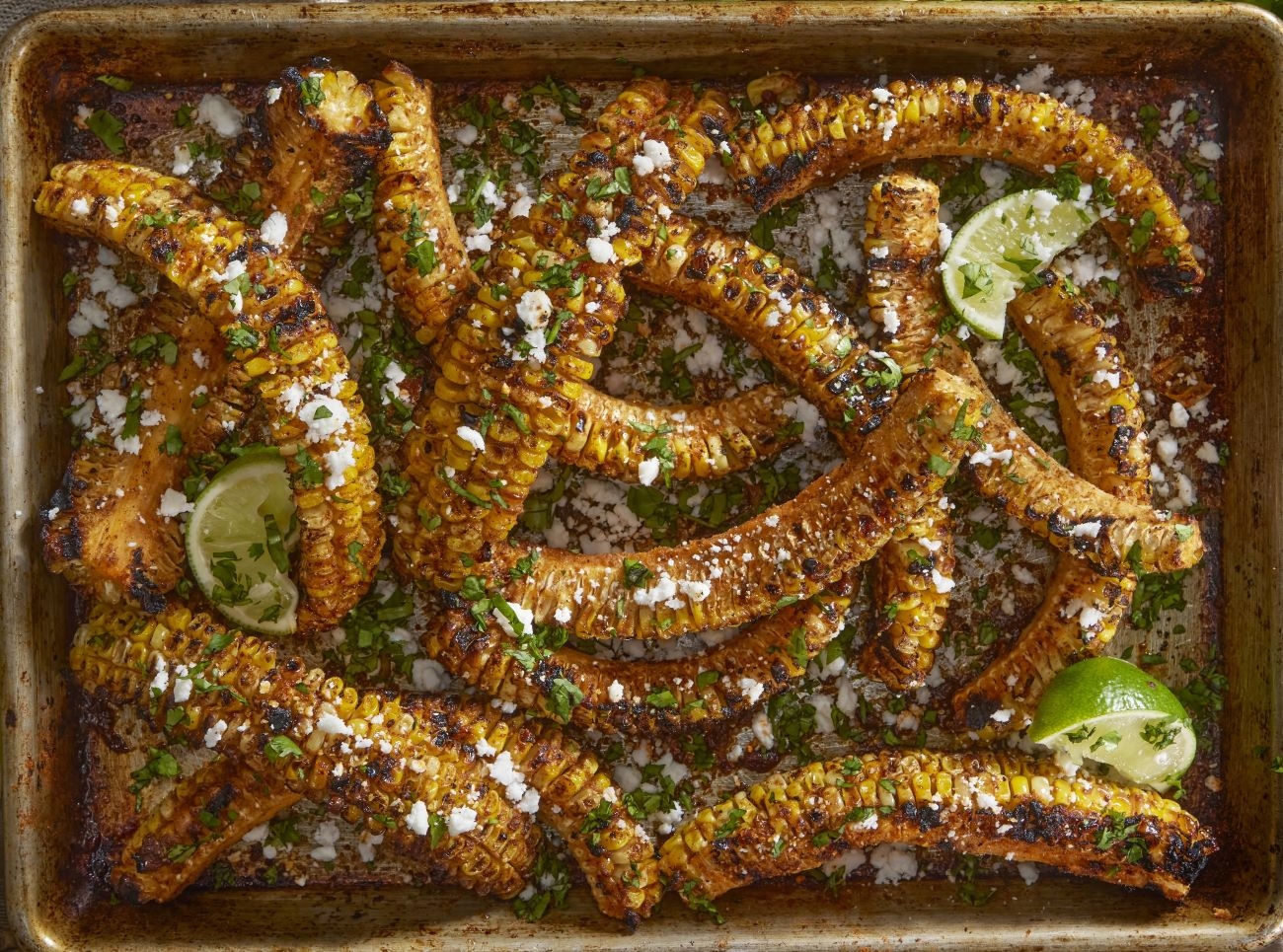 Sheet Pan BBQ Corn Ribs with Lime Crema
Serves 6
10m prep time
25m cook time
For the BBQ Corn Ribs
3 ears of corn, quartered lengthways
1 tablespoon extra virgin olive oil
1 teaspoon dried oregano
1 teaspoon paprika
1 teaspoon dried cilantro
1 teaspoon garlic powder
1 teaspoon onion powder
1/3 cup fresh cilantro, roughly chopped
Kosher salt and black pepper, to taste
Optional garnish: 1 lime, cut into eighths
For the Lime Crema
8 oz sour cream
1 lime, juiced and zested
1 teaspoon minced garlic
1 teaspoon onion powder
Kosher salt and black pepper, to taste
Preparation
Clean the corn and cut into quarters lengthwise, then set aside. Use a sharp, hefty knife and a stable surface to ensure clean cut and no accidents.
Combine dry bbq ingredients into a mixing bowl, and stir thoroughly to combine. Place the corn strips on a baking tray lined with baking paper and drizzle with olive oil, then massage spice mix directly onto the corn.
Bake in an oven preheated at 350°F for 25-30 minutes, until the corn strips are fully cooked.
While the corn is cooking, make the lime crema by combining all ingredients in a bowl and stirring thoroughly. Place lime crema in a serving bowl or sauce bottle, and refrigerate until needed.
Take the ribs out of the oven. Add fresh coriander, Kosher salt and black pepper, then pour on lime crema and garnish with fresh lime. Serve immediately.
Recipe adapted from Yuzu Bakes
SKM: below-content placeholder
Whizzco for 12T