And they're virtually "guilt-free" because we've added a generous serving of veggies.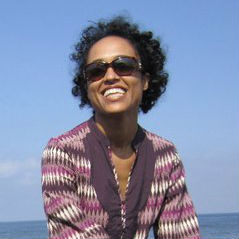 Sarah Cool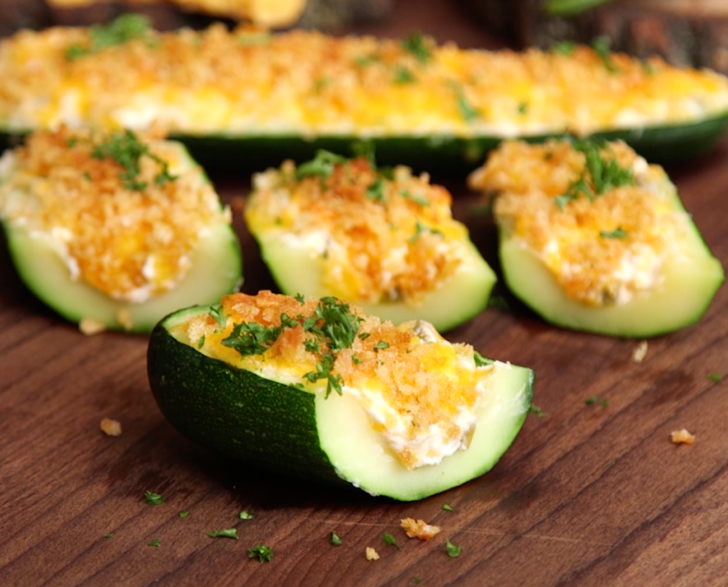 We love a good jalapeño popper, the warmth of spice from the pepper that is instantly cooled by a delicious cream cheese mixture is a mouthwatering indulgence. There's no doubt that these are decadent, especially with all of that cream cheese filling. So we thought, is there a way to still enjoy our beloved jalapeño poppers and at the same time make them a little healthier? The answer came in the form of a zucchini and the result was nothing short of amazing.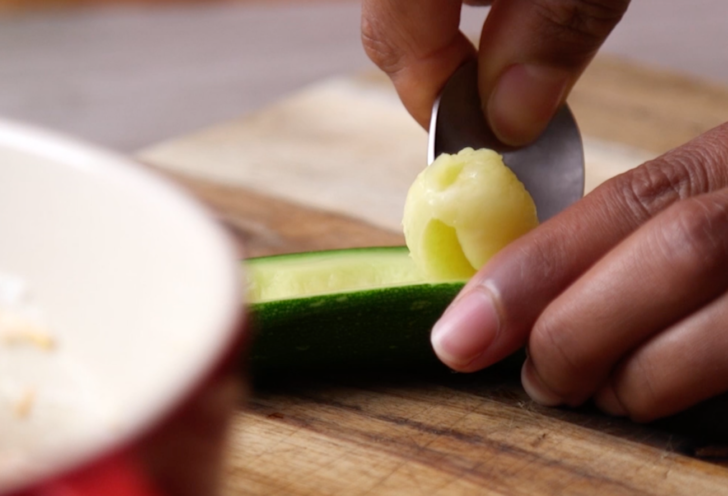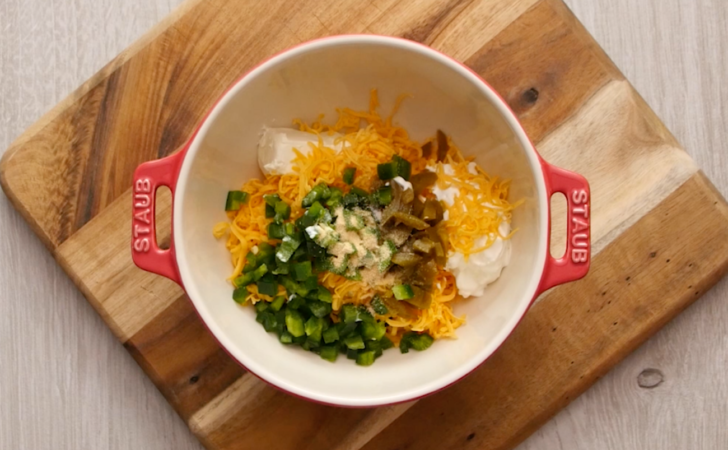 We took our same jalapeño popper essentials, jalapeño, cream cheese, cheddar cheese, sour cream, and turned them into a creamy, spicy filling that is stuffed into zucchini and baked. We still get all of that jalapeño popper taste but now we've added a generous serving of one of our favorite vegetables, zucchini. The zucchini is the perfect vessel to hold this spicy cream cheese filling, and we particularly love the tender crunch that this vegetable adds to the flavor experience. And of course, added crunch from toasted panko breadcrumbs is yet another way we've been able to create a delicious texture and flavor experience.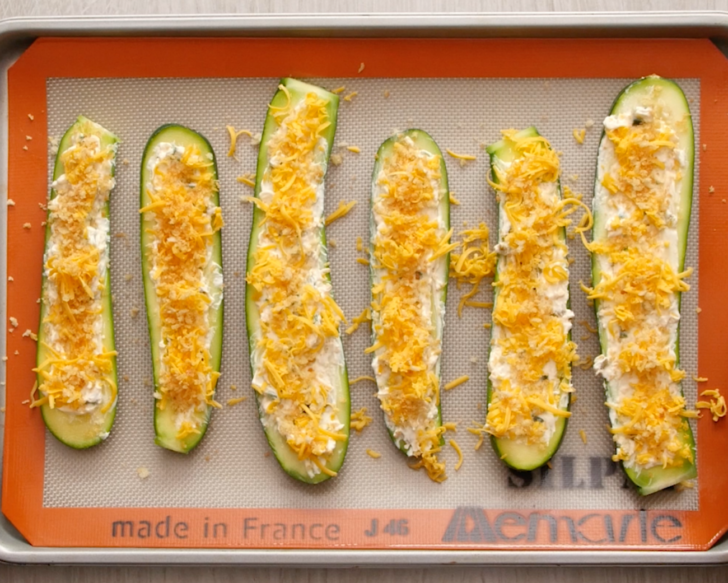 Cheese and zucchini are a natural pairing, so we like to think that the combination here of cheese, zucchini, and jalapeño isn't too shocking. What we've done to the standard jalapeño popper is still true to the taste experience but with even more potential for satisfying deliciousness. The dish itself is now even heartier with the addition of zucchini, and we feel a little better about indulging in this snack favorite because there's an extra serving of vegetables with each bite. So we think it's fair to say that we've made a healthier version of the jalapeño popper (wink) and so we don't mind grabbing an extra bite (or two or three) when these are on the menu. Enjoy!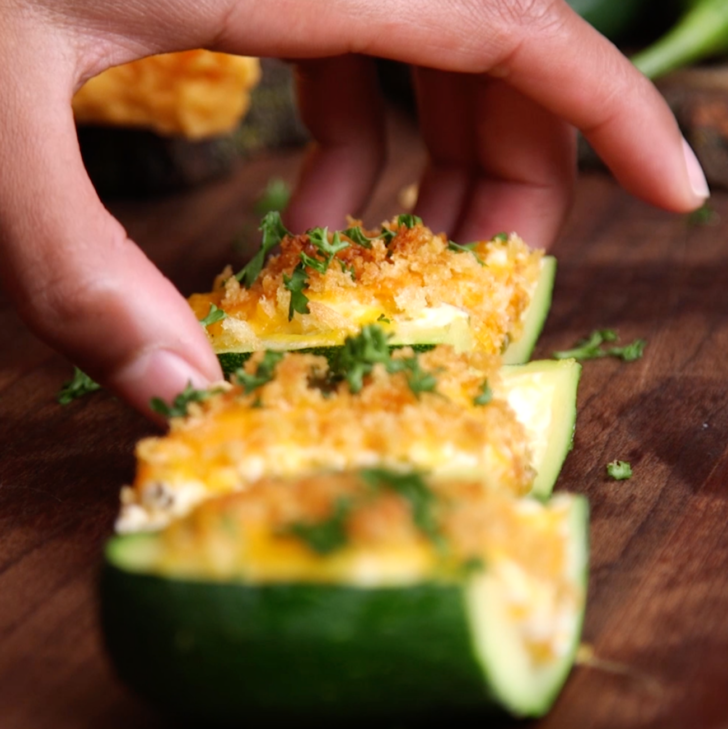 Jalapeño Popper Stuffed Zucchini
Ingredients
3 zucchini
4 oz cream cheese, softened
½ cup cheddar cheese, shredded + extra for garnish
¼ cup sour cream
2 tablespoons pickled jalapeño, diced
1 jalapeño, seeded and diced
¼ teaspoon garlic powder
⅛ teaspoon salt
⅓ cup Panko breadcrumbs, toasted
¼ cup parsley, chopped as garnish
Preparation
Preheat oven to 400°F. Line a baking sheet with non-stick silicone baking sheet or parchment paper. Set aside.
Fill a large pot with water and bring to a boil. Slice zucchini in half lengthwise and place into boiling water to blanche for 2 minutes. Remove zucchini from pot and run under cold water to stop cooking process. Set aside to cool.
Scoop out seeds from zucchini with a spoon or melon baller. Pat zucchini dry with a paper towel to remove any excess moisture.
Mix cream cheese, sour cream, cheddar cheese, pickled jalapeño, diced jalapeño, garlic powder, and salt until well combined. Spoon cream cheese filling into center of hollowed zucchini, top with extra shredded cheese and toasted breadcrumbs.
Bake for 15-20 minutes or until zucchini is tender but still firm, and cheese has melted. Sprinkle with chopped parsley to serve.
SKM: below-content placeholder
Whizzco for 12T