Because bacon makes everything better.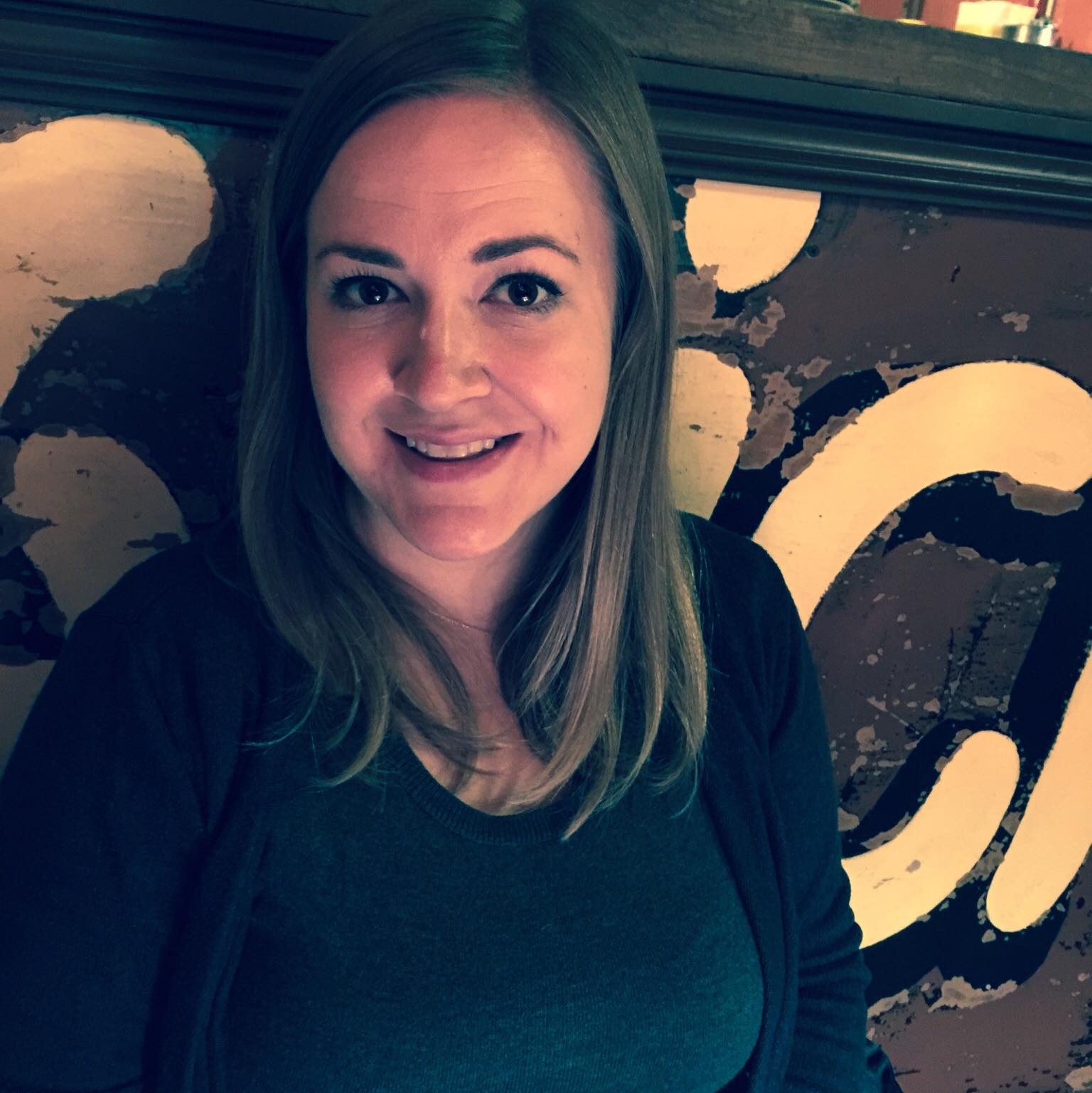 Kristy Norrell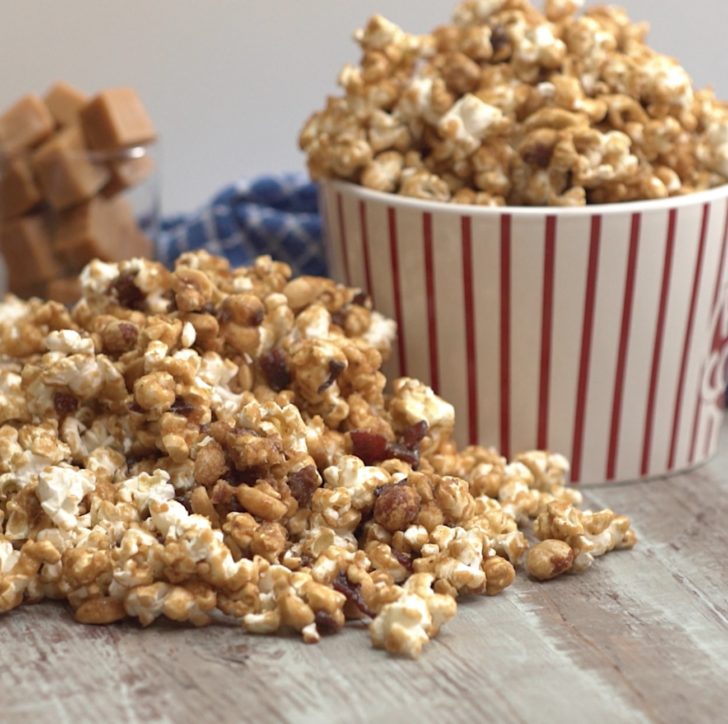 Sweet and salty is the ultimate snack combination and caramel corn does that combo like no other. And while you might be thinking, "why mess with a good thing?" We say there's one thing that tends to make good things even better: bacon.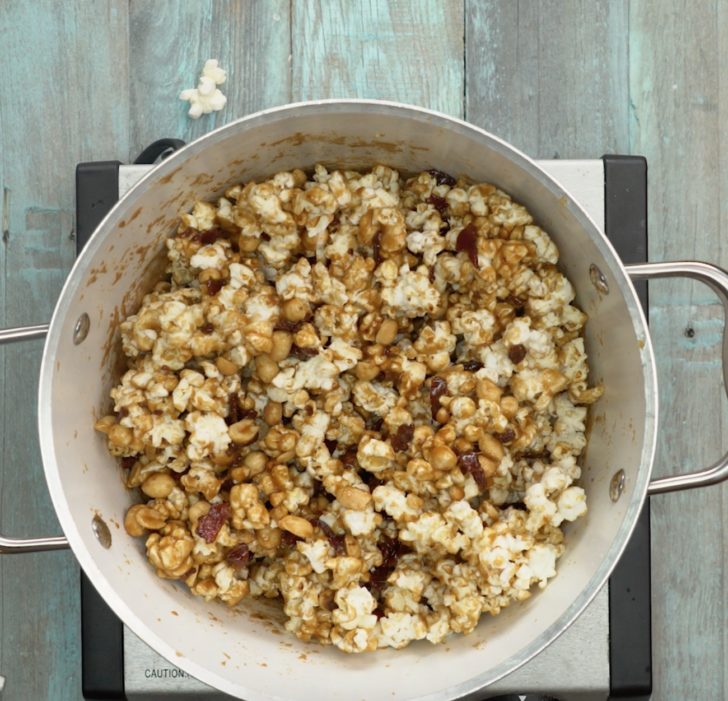 A little crunchy bacon, some salty peanuts, and sweet crunchy caramel make this one addictive snack. For this recipe, you need about 10 cups of popped corn, which starts out as about 1 cup of unpopped kernels. Use freshly popped corn if you can! If it's still warm, it helps a bit with getting each kernel coated in all that delicious caramel.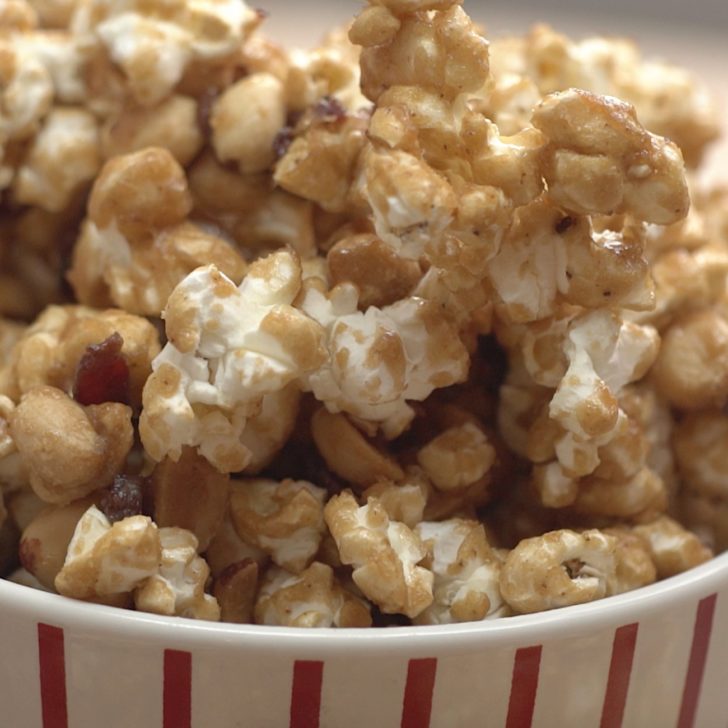 Caramel corn isn't just for the fair or the ballgame anymore. With this simple recipe, you can make your own at home. And once you do, you'll never want to stop.
Bacon Caramel Corn
Ingredients
12 cups popped popcorn (about 1 cup unpopped)
6 slices bacon, chopped
1 cup light brown sugar, packed
1 cup salted peanuts
1/4 cup light or dark corn syrup
1 1/2 teaspoons salt
1/2 teaspoon vanilla extract
1/4 teaspoon baking soda
Preparation
Preheat oven to 300°F and line a rimmed baking sheet with aluminum foil before spraying it with cooking spray. Set aside.
In a large heavy-bottomed stockpot, cook bacon over medium-high heat. Once crispy, remove bacon to a paper towel lined plate but do not drain fat from pot.
Add brown sugar and corn syrup to pot and stir to combine. Bring to a rolling boil, then reduce heat to low and let simmer undisturbed for 5 minutes. Stir, then continue cooking for an additional 4-6 minutes, stirring every 30 seconds, until mixture is a deep golden color.
Turn off heat and whisk in salt, baking soda, and vanilla, being very careful as the mixture will bubble. Stir in the popcorn, bacon, and peanuts, and toss until everything is evenly coated with the caramel. Make sure to scrape the caramel from the bottom of the pot.
Spread the mixture onto the prepared baking sheet in an even layer. Bake for 15-20 minutes, stirring to toss every 5 minutes, until it has turned a deep amber color.
Remove from oven and transfer to a surface covered in wax or parchment paper to cool. Once at room temperature, break up corn with your hands or a spoon.
SKM: below-content placeholder
Whizzco for 12T