So crispy and delicious.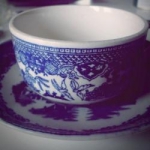 Rose Heichelbech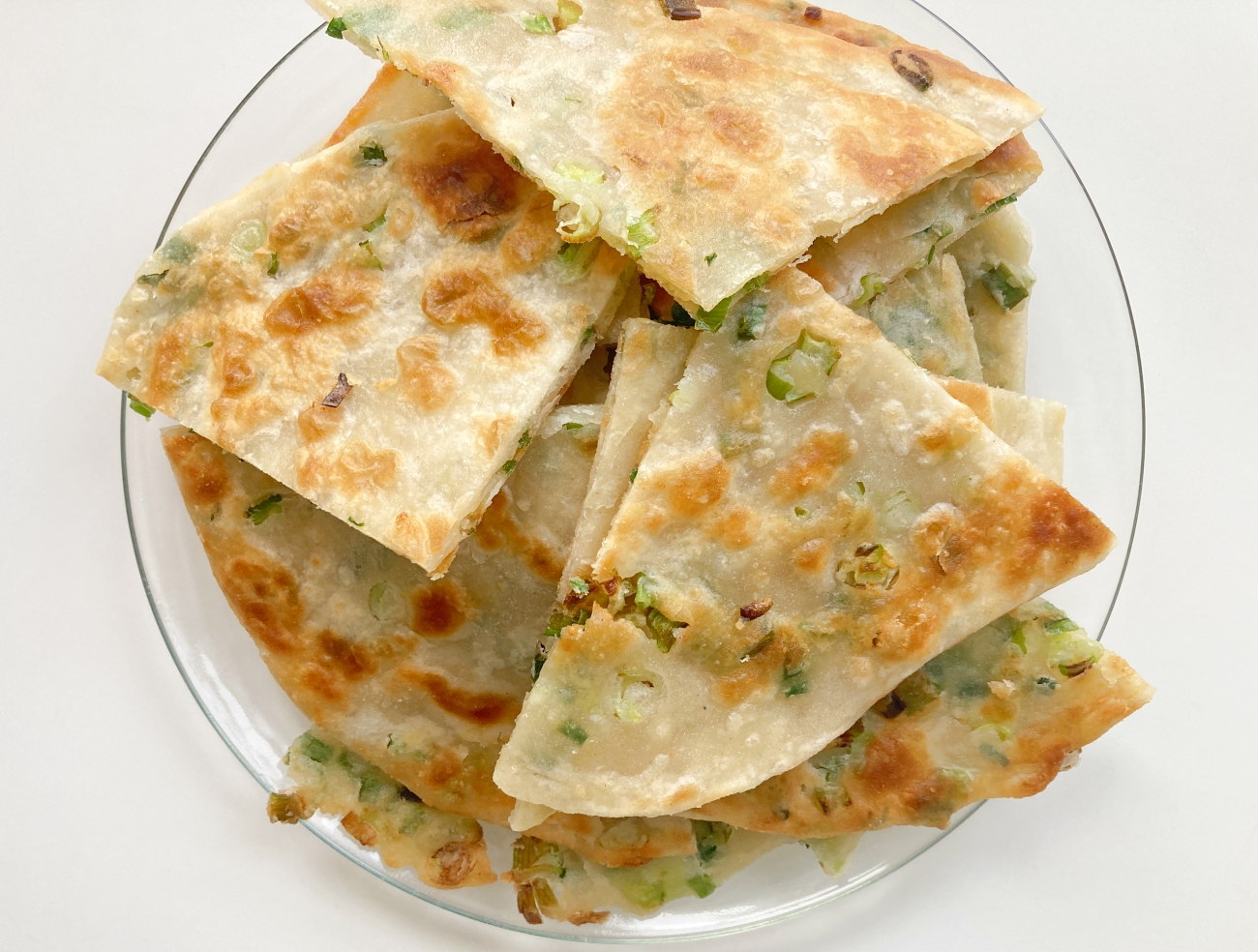 Order from a good Chinese or Japanese restaurant and you're likely to find scallion pancakes on the menu. These are traditional to China, but in recent years have become popular all around the world. These tasty disks have a satisfying flavor and texture, perfectly enhanced with some scallions.
Scallion pancakes are an ideal compliment to steak, stir fry, soup, or eaten on their own. They really go with a lot of different foods so well and they put a smile on your face- they're that delicious.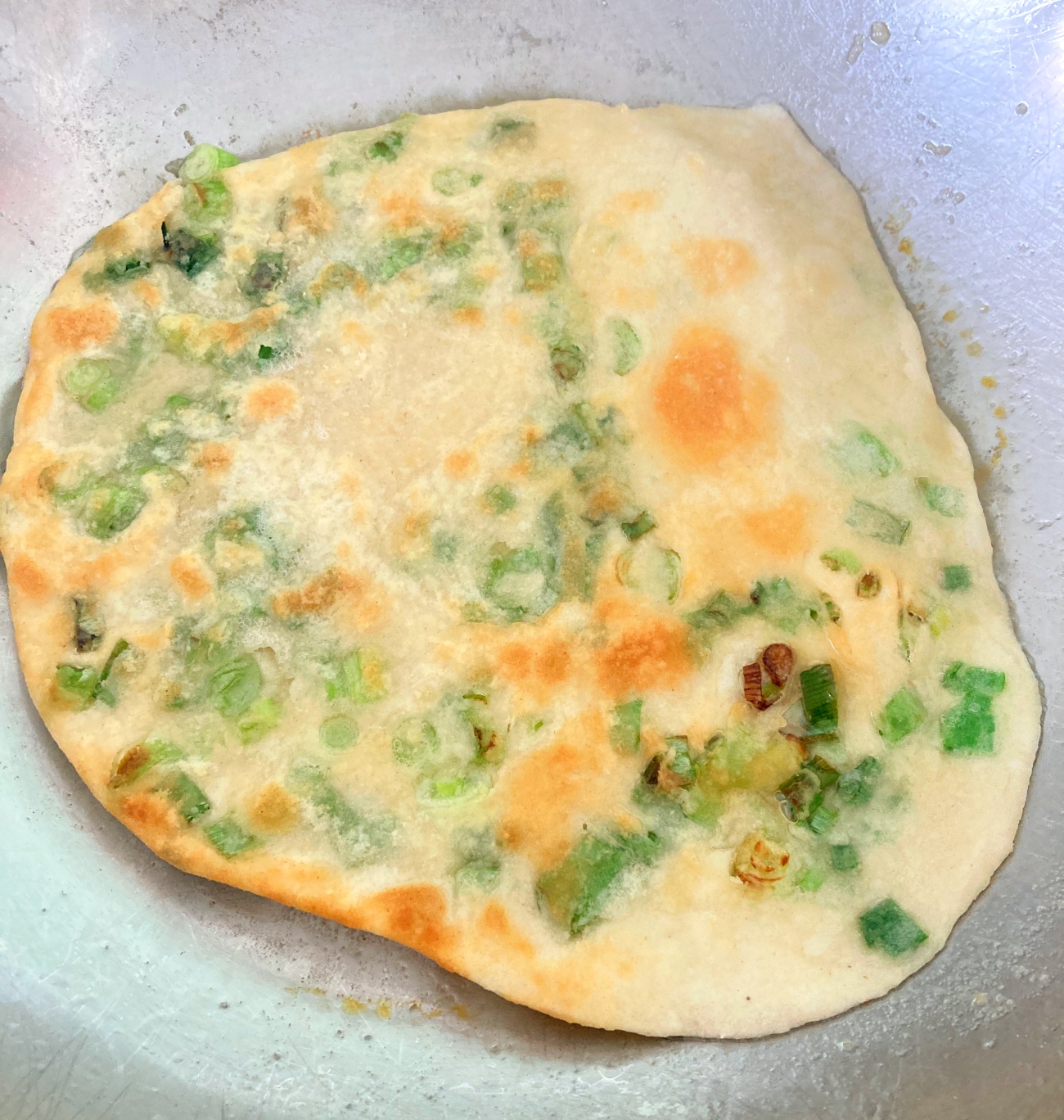 To make these pancakes the base dough is made from a simple mix of water, flour, and salt. After this is chilled then rolled out into rectangles before you add the filling. Then you roll that into a log and then roll the log into a swirl after that.
These do take more work than American pancakes since you aren't working with batter. Instead you're making a dough and then rolling it such that you end up with a lot of flaky layers. For a dough that doesn't have butter in it, you'd swear it does because the pancakes have that crispy, layered effect from all this rolling. Then the frying helps to accentuate all those layers for a perfect crunch in each bite.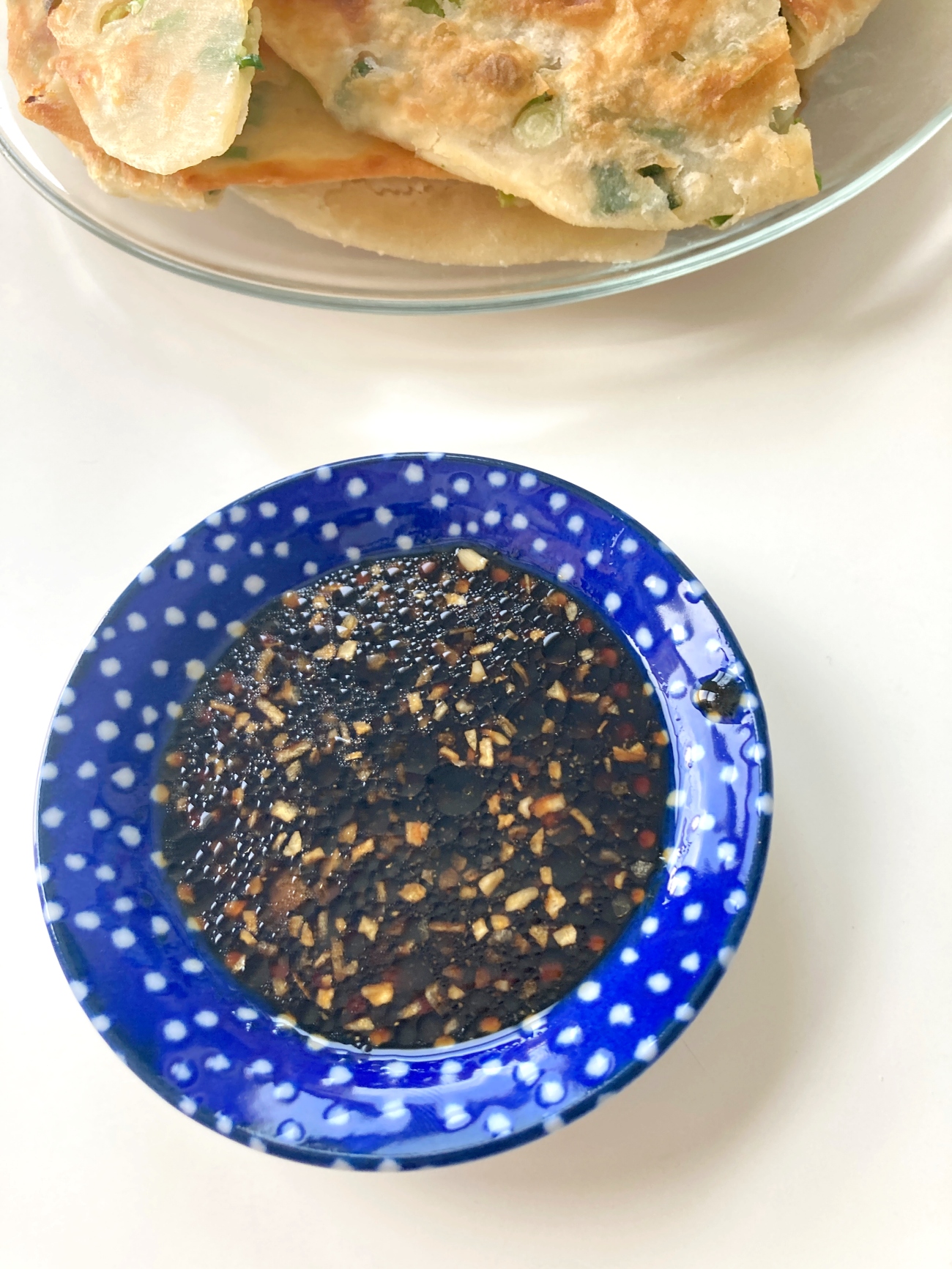 One of the best parts of eating scallion pancakes for me is the dipping sauce. The recipe I'm giving here is to my liking, but you can customize it any number of ways. The base ingredients are soy sauce, rice vinegar, and sesame oil. To that we're adding some mirin, some dried onion, and some garlic powder. You can also add sesame seeds, ground ginger, or chili oil to change up the flavor to be richer or spicier. I love this sauce!
Be sure to make it in advance of when you want to eat so that the flavors have time to really come together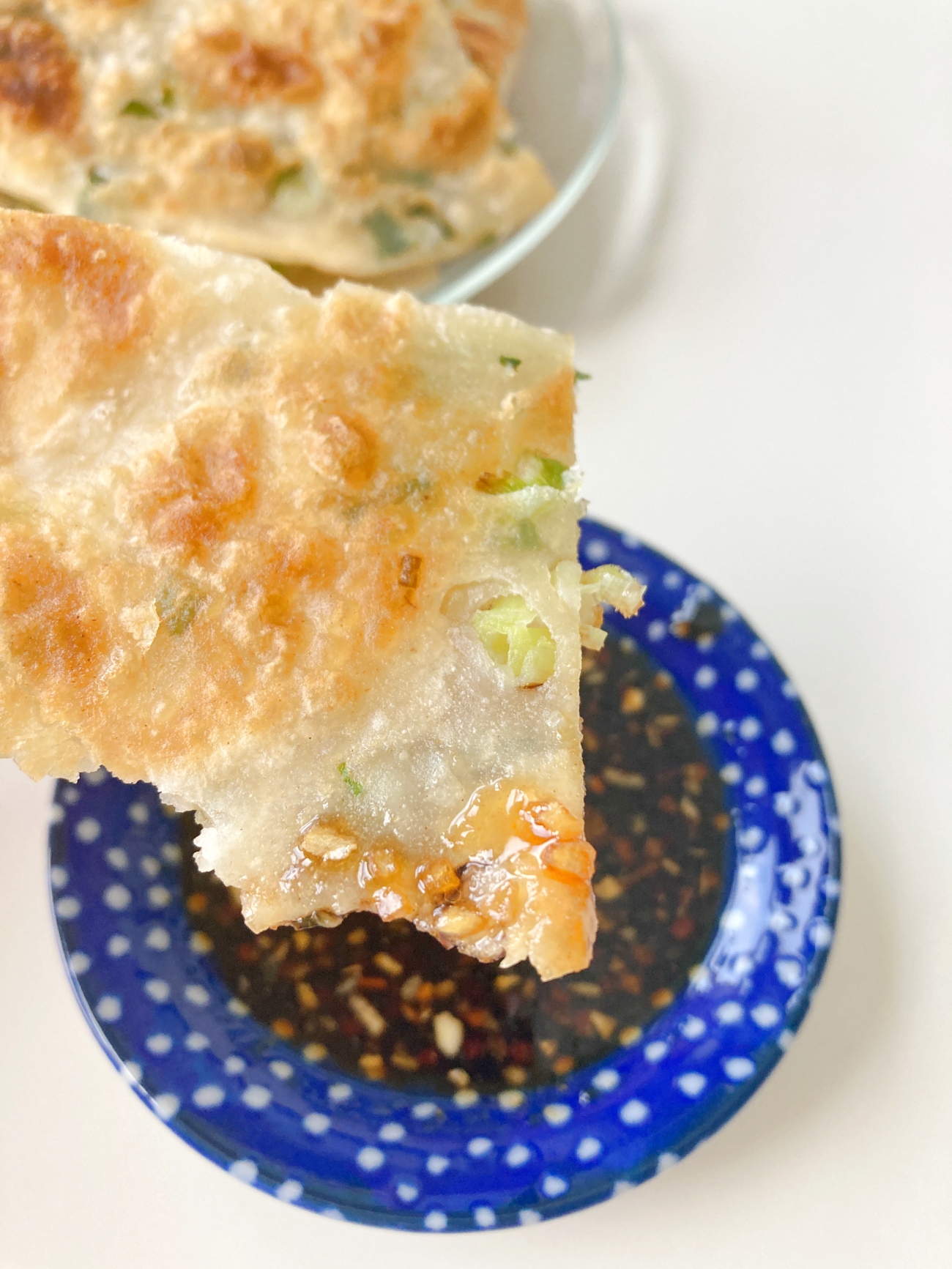 Once your pancakes are done cut them into wedges and serve while piping hot. You can also save any uneaten ones and then reheat them on a baking sheet in a 300˚F oven for 10 minutes. They won't loose their wonderful crispiness when reheated this way.
Scallion Pancakes
Makes 12 servings/6 pancakes
45m prep time
24m cook time
181 calories
For the dough:
2 cups all-purpose flour
1/2 teaspoon salt
1/2 cup boiling water
1/2 cup cool water
For the dipping sauce:
2 tablespoons mirin
2 tablespoons rice vinegar
4 tablespoons soy sauce
1/2 teaspoon dried minced onion
1/4 teaspoon garlic powder
1 teaspoon sesame oil
For the filling and prep:
1/4 cup all-purpose flour, plus extra for flouring
1/4 cup peanut oil
3/4 teaspoon salt
10 green onions, finely chopped
1/2 cup vegetable oil
Preparation
Combine flour and salt for dough in large mixing bowl. Using an electric mixer with dough hooks add hot water slowly while mixing. Then add cold water slowly. If dough is too dry add 1 teaspoon cool water and knead again. Repeat until ball forms, then chill in refrigerator for 20 minutes.

While dough is resting whisk together dipping sauce ingredients in glass bowl.

When ready to make pancakes combine flour, peanut oil, and salt for filling. Divide cold dough into 6 sections. On floured work surface roll each dough piece into an 8"x10" rectangle. Split filling between each section of dough. Split onions between dough as well, sprinkling them on top.

Roll dough into a log starting with the long end. Roll this log into a spiral. Repeat for each pancake.

Heat 1 tablespoon vegetable oil in flat skillet over medium to medium-high heat. Roll out each pancake until a disk 6-8" is formed. Add to skillet and cook for 2-4 minutes on each side, pressing down on pancakes so they crisp up. Add more oil to pan as needed until each pancake is fried. If flour falls into pan wipe out paper towel held in tongs between pancakes.

Place on paper towel lined plate or baking sheet to drain. Cut into wedges and serve with dipping sauce.
Recipe adapted from the Omnivore's Cookbook.
SKM: below-content placeholder
Whizzco for 12T