Quick to make, healthy as can be, and packed with protein!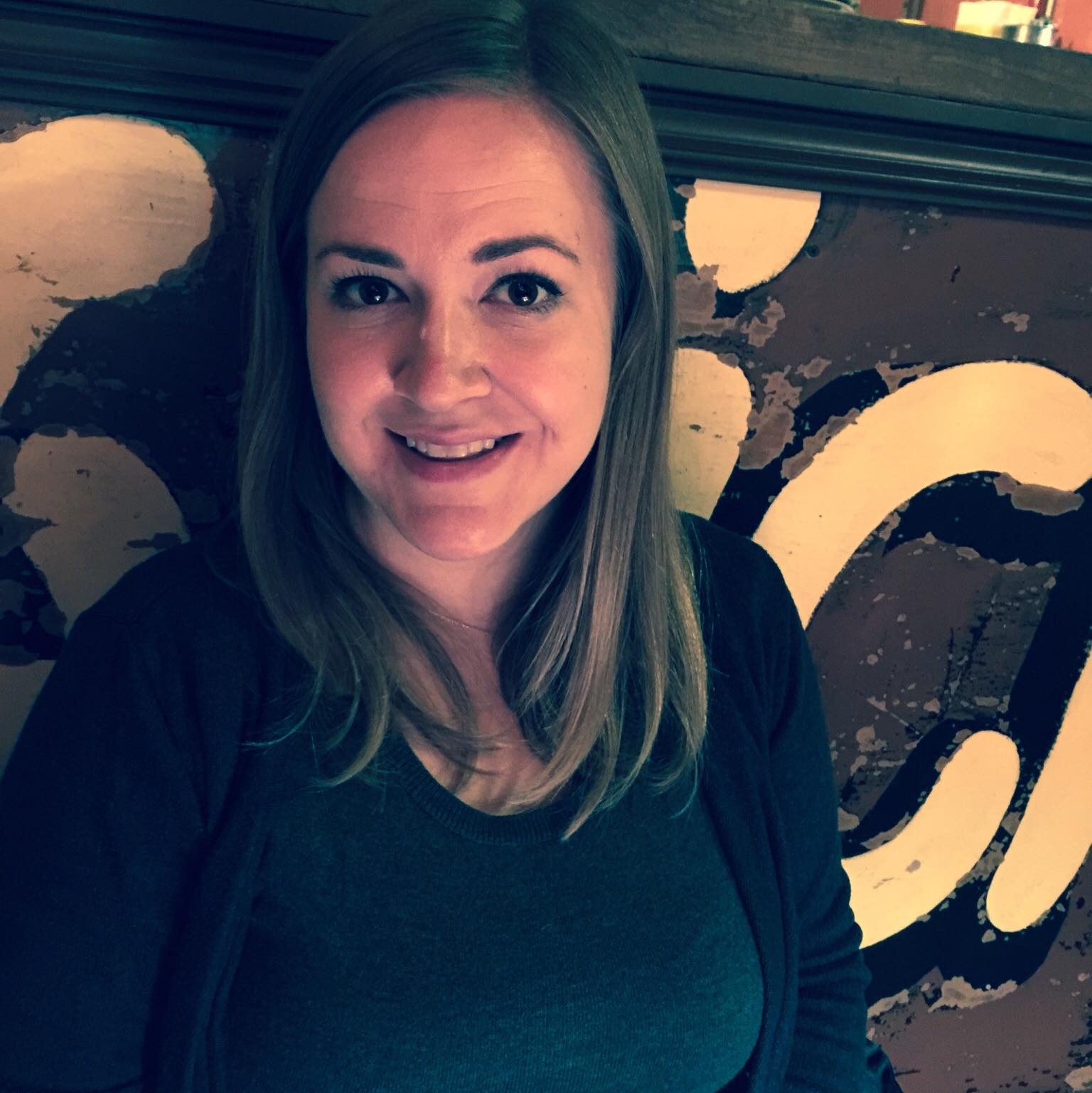 Kristy Norrell
Quinoa: you've seen it come up on superfood lists and sitting next to the rice in the grocery store, but maybe you've never cooked it. Because, one, how do you even pronounce it? (Keen-wah) And, two, what the heck is it?
In short: it's often referred to as a grain but is actually a seed, and when done right, it's fluffy and nutty and filling. And it also happens to be packed with protein. You can use it like you would rice or barley or couscous, but our very favorite way is in a quick and healthy salad like this one.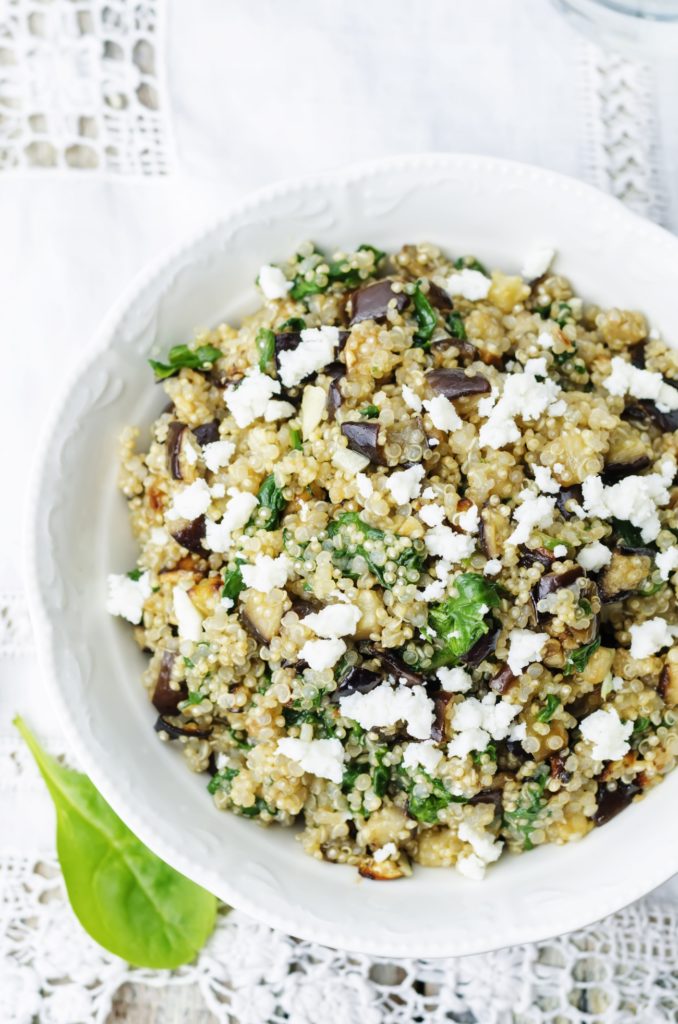 Quinoa is quick-cooking and totally easy to prepare (if you can boil water, you can cook it) and if it hasn't done so yet, it should definitely take a spot on your shelf as a pantry staple. It's cooked in boiling water, similar to rice, but you just want to make sure to give it a quick rinse before you put it in the pot. It's naturally coated with something called saponin, which can give the seed a soapy or bitter taste. But a quick rinse takes care of that.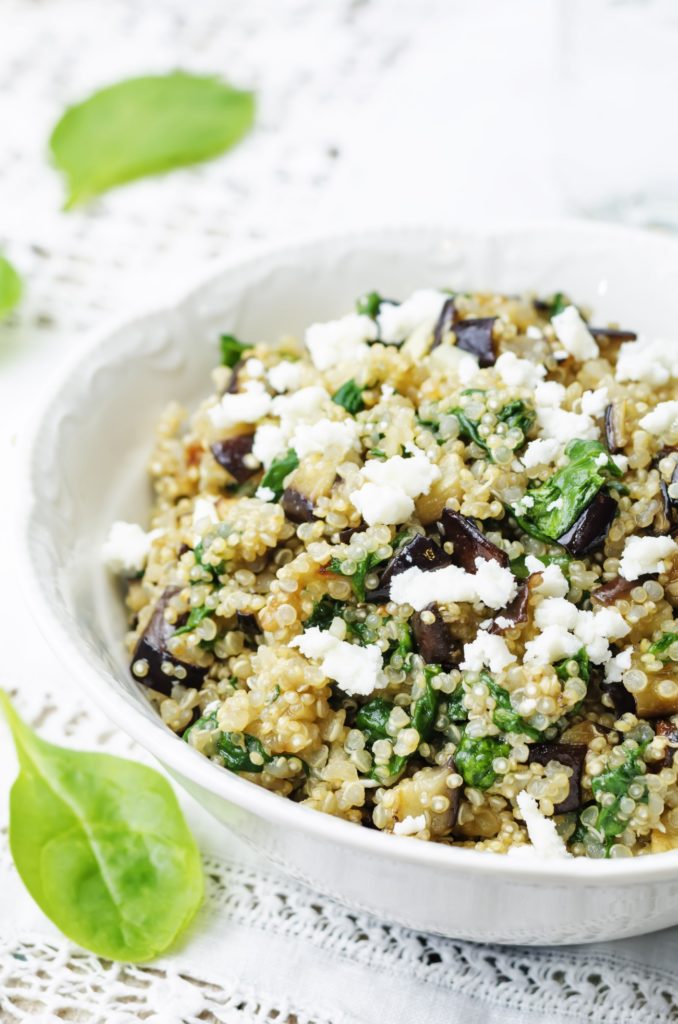 In this recipe, the quinoa cooks on the stove while the eggplant roasts in the oven, and then they're both tossed together with some fresh spinach and some lemon juice, garlic, and olive oil. The warmth from the quinoa helps wilt the spinach a bit and a sprinkling of feta adds a nice salty bite to the dish. (And the lemon brightens it up in the very best way.) You can eat it warm, room temp, or even chilled… but however you choose to do it, it makes a fantastic healthy lunch that's ideal for a make-ahead meal!
Eggplant Quinoa Salad
Ingredients
1 eggplant, cubed
2/3 cup uncooked quinoa, rinsed (or 2 cups cooked quinoa)
4 cups fresh baby spinach, chopped
1/2 cup feta cheese, crumbled
3 tablespoons olive oil, divided
2 tablespoons fresh lemon juice
2 cloves garlic, minced
Kosher salt and freshly ground pepper, to taste
Preparation
Preheat oven to 425°F and line a rimmed baking sheet with parchment paper.
Toss eggplant with 1 tablespoon of the olive oil and spread onto prepared baking sheet. Cook in oven until tender, about 20 minutes.
Meanwhile, cook the quinoa. Combine quinoa with 1 1/3 cups water in a small saucepan. Bring to a boil over medium-high heat, cover the pan and reduce heat to low. Simmer until water has absorbed, about 15 minutes. Remove from heat and let sit, covered, for 5 more minutes.
Remove lid, fluff quinoa with a fork, and stir in chopped spinach so that it wilts a bit. Set aside.
In a large bowl, whisk together the remaining olive oil, lemon juice, garlic, and salt and pepper. Add quinoa and spinach, and roasted eggplant, and toss to coat with dressing. Top with crumbled feta and serve. Enjoy!
SKM: below-content placeholder
Whizzco for 12T