The tangiest version of a Reuben!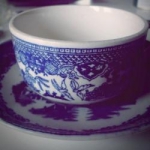 Rose Heichelbech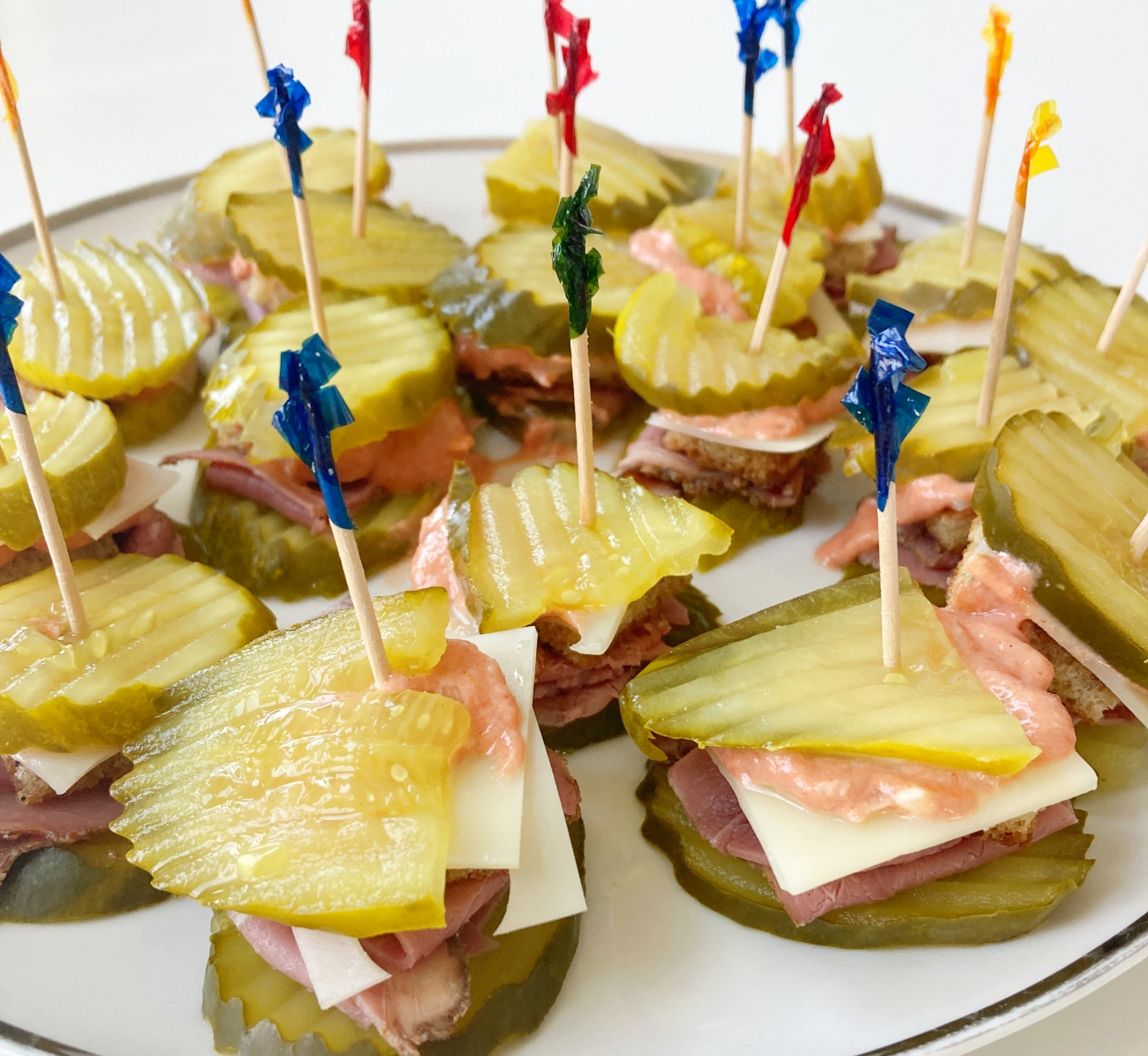 Growing up my family we all loved dill pickles, but I was particularly known for my fondness for them. It was a running joke in my family, to the point that as a child I presided over the opening of new jars of dill pickle spears as a mayor might attend a new building or facility opening in their city. And if there was ever a spare spear when we ate out I was the one eyeing it the whole meal until the owner relinquished it to my hot little hands. I know I'm not the only one as there are restaurants that now serve sandwiches on big pickles instead of on bread!
Long story short I love dill pickles and if you do, too, then you might be interested to try these Reuben pickle bites. They're lower in carbs than regular sandwiches and have that tangy flavor of pickle in more abundance than a typical Reuben sandwich does.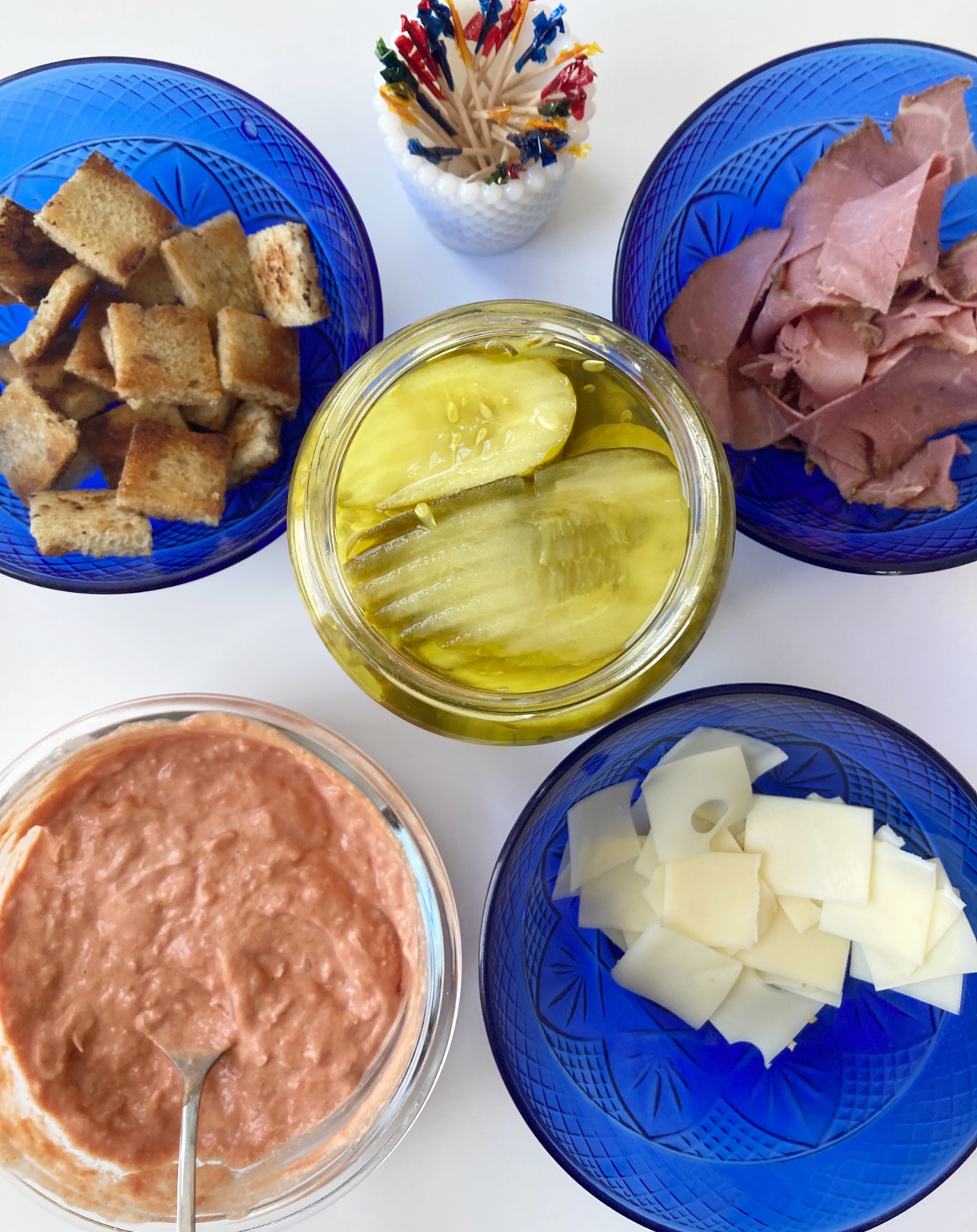 There's a bit of tang from the homemade Reuben sauce as well, which uses some sauerkraut in the mix instead of as a topping.
In the center of these little bites is some cubed and fried jewish rye bread, some pastrami, and some Swiss cheese. I like to put these together with the festive party toothpicks but you can use the plastic reusable ones or the bamboo ones.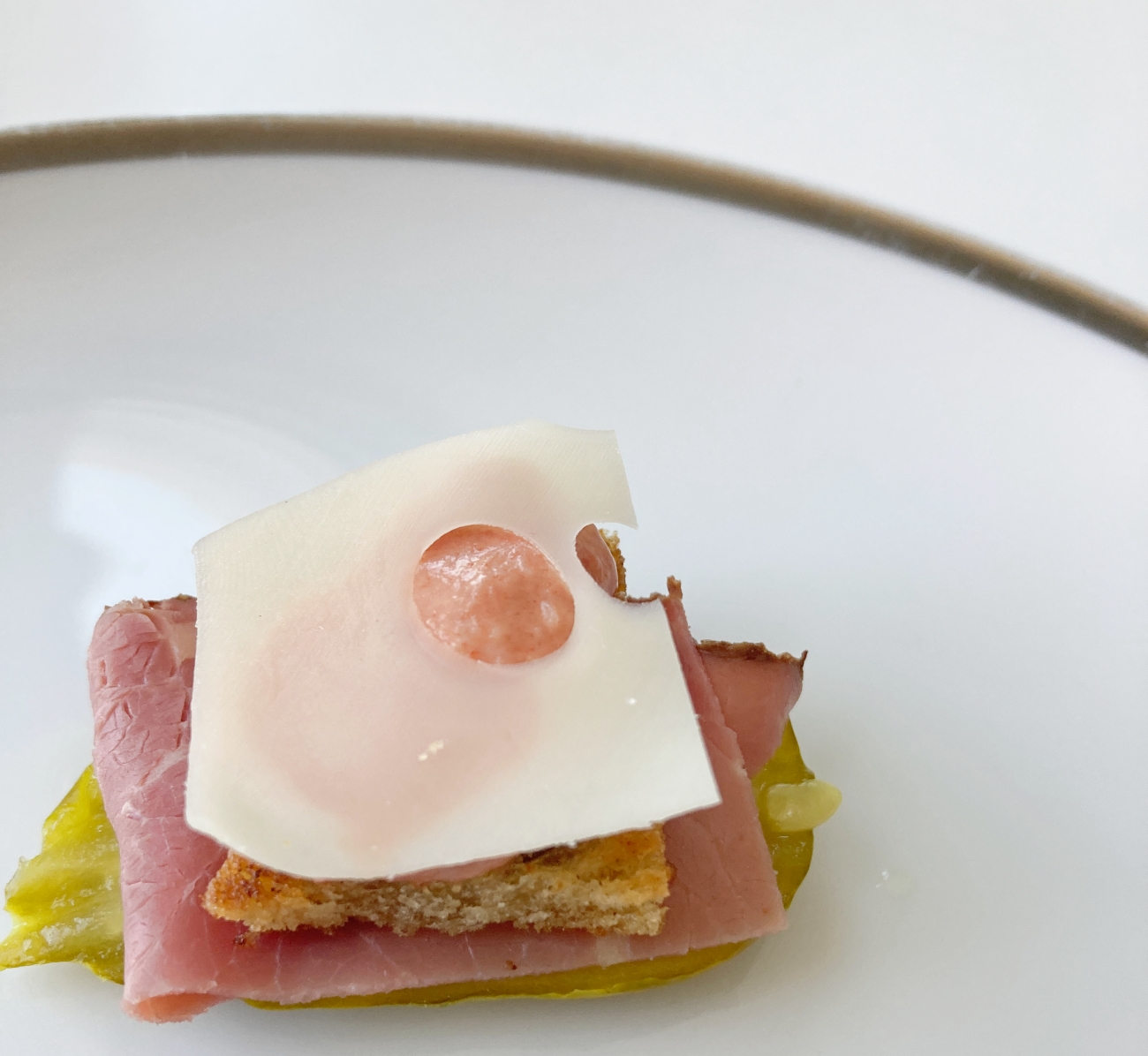 For these photos I had unintentionally bought the "slider" dill pickle slices, which are sort of oblong since they're cut on an angle. I ended up cutting many of them in half so they wold be the right size for the toppings. So if you've gotten the same kind- have no fear- they will work!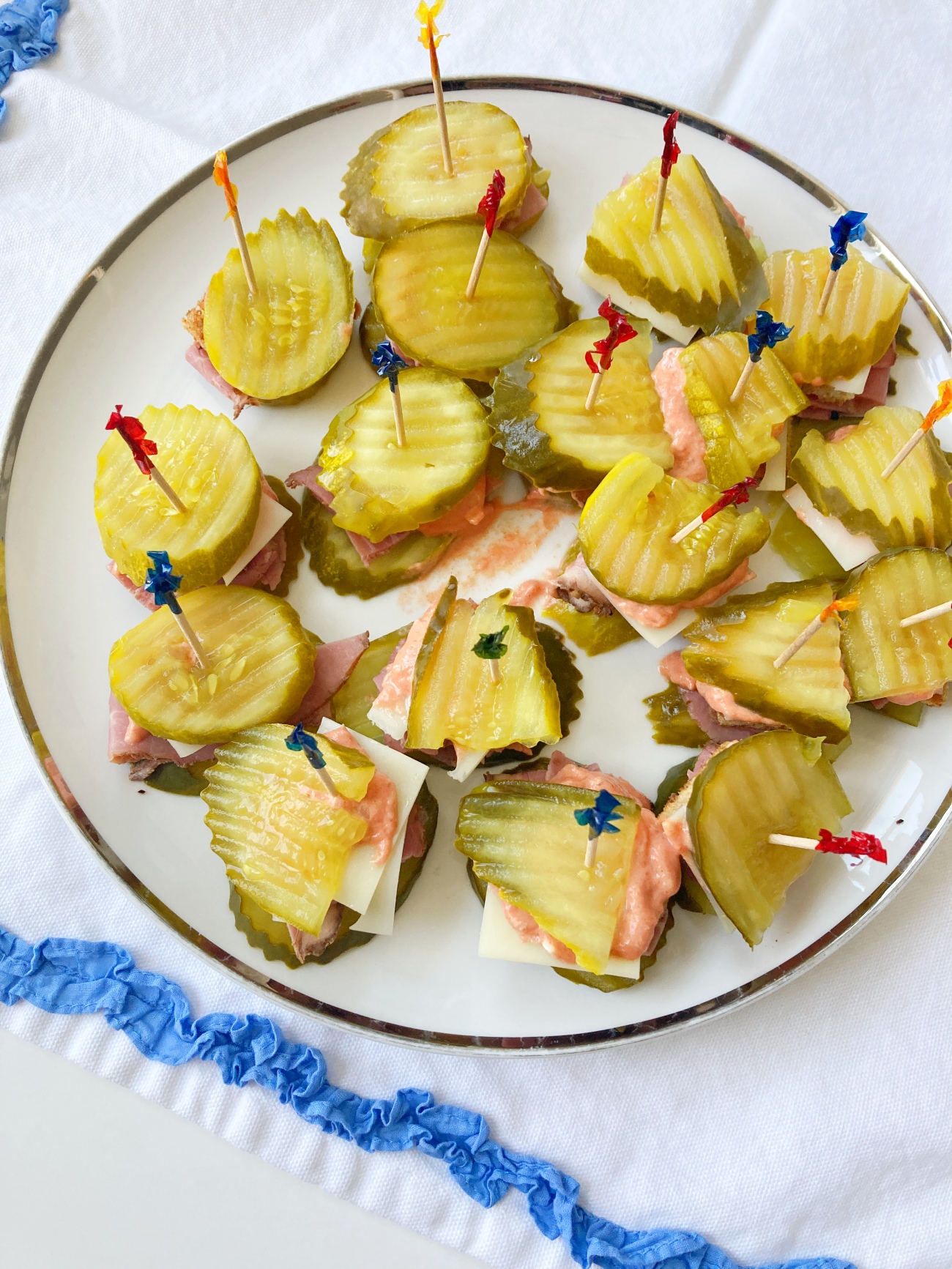 These little bites are great for parties and all kinds of gatherings. Best of all they really hit the spot with us pickle lovers!
Reuben Pickle Bites
Makes 18 pickle bites
30m prep time
4m cook time
73 calories
For the sauce:
1/4 teaspoon kosher salt
2 tablespoons tomato paste
2 1/2 teaspoons prepared horseradish
1/2 teaspoon soy sauce
1/2 cup mayonnaise
1/4 teaspoon onion powder
1/4 cup sauerkraut, drained
For the pickles bites:
2 tablespoons butter, divided
2-3 medium slices jewish rye bread, crusts trimmed, cut into 18 (1-inch) pieces
6 small slices pastrami or corned beef, cut into thirds (18 strips)
2 slices Swiss cheese, cut into 18 (1-inch) pieces
1-2 (32 oz) jars dill pickle chips
Preparation
Whisk together salt, tomato paste, horseradish, soy sauce, mayonnaise, and onion powder for sauce. Fold in sauerkraut. Set aside.
Trim crust from bread. Slice bread into 1" squares. Melt 1 tablespoon butter in skillet over medium heat. Add bread pieces to pan and cook until toasted then flip and repeat. Add more butter as needed.
Cut cheese into squares to match the size of toasted bread pieces.
When ready to assemble place a dill pickle chip on platter. Top with a little pastrami, a piece of toasted bread, a piece of cheese, some sauce, and another pickle. Insert toothpick in each pickle sandwich to make sure they hold together. Repeat for remaining ingredients. Serve immediately and enjoy!
Recipe adapted from Eating Well.
SKM: below-content placeholder
Whizzco for 12T