This combination of flavors is beloved around the world.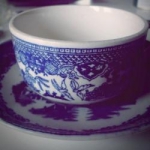 Rose Heichelbech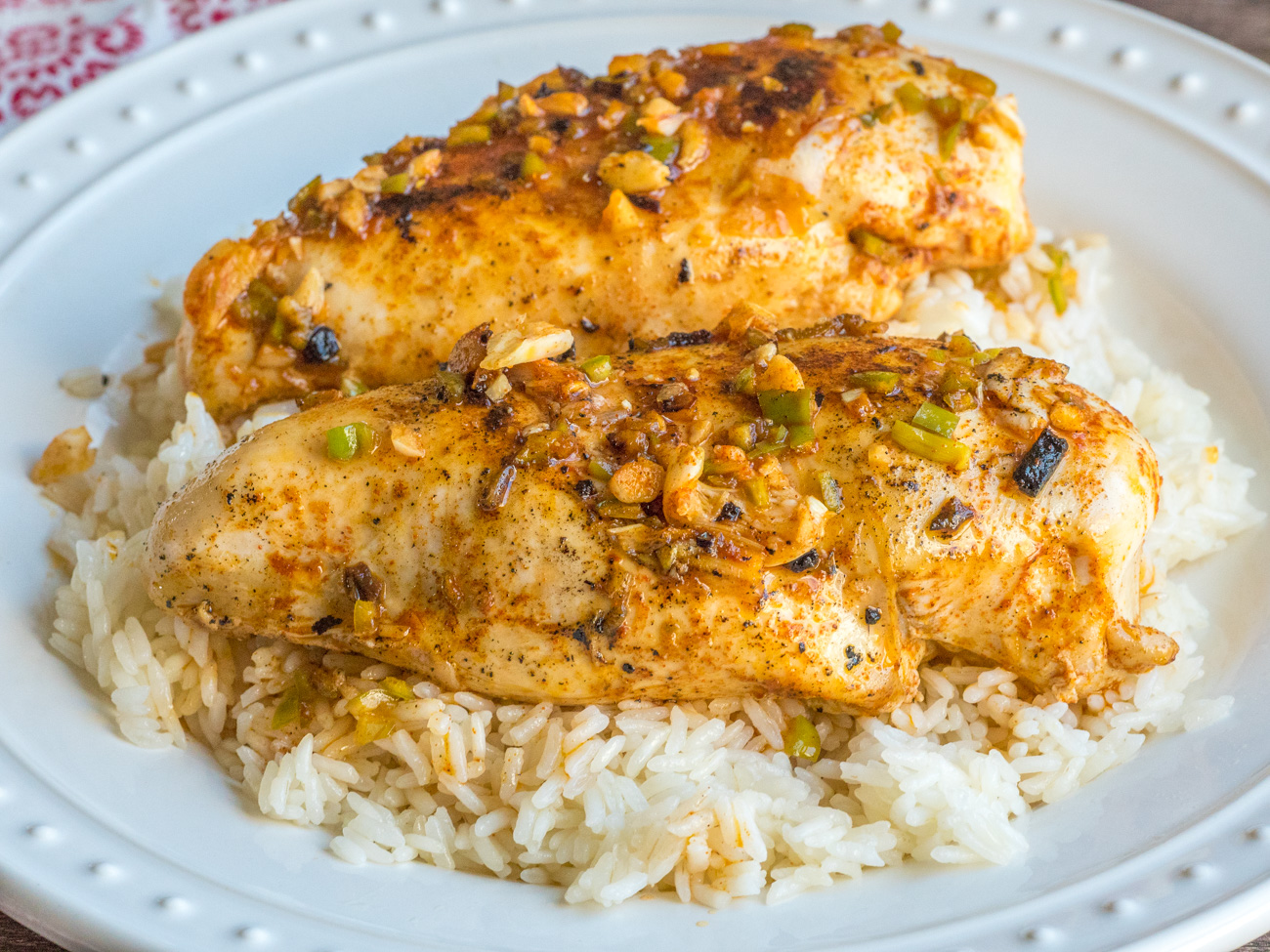 This spicy dish is a favorite in Europe and South Africa, the latter being where the chicken chain, Nando's, has made this sauce quite famous. The flavors of chili peppers with the acidic tang of lemon and vinegar create a wonderful balance that's bursting with flavor.
The recipe originated in Mozambique when Portuguese explorers brought the hot pepper, Capsicum frutescens, with them from the New World. Piri piri has since become a well-loved, global dish and you can easily make at it home for yourself.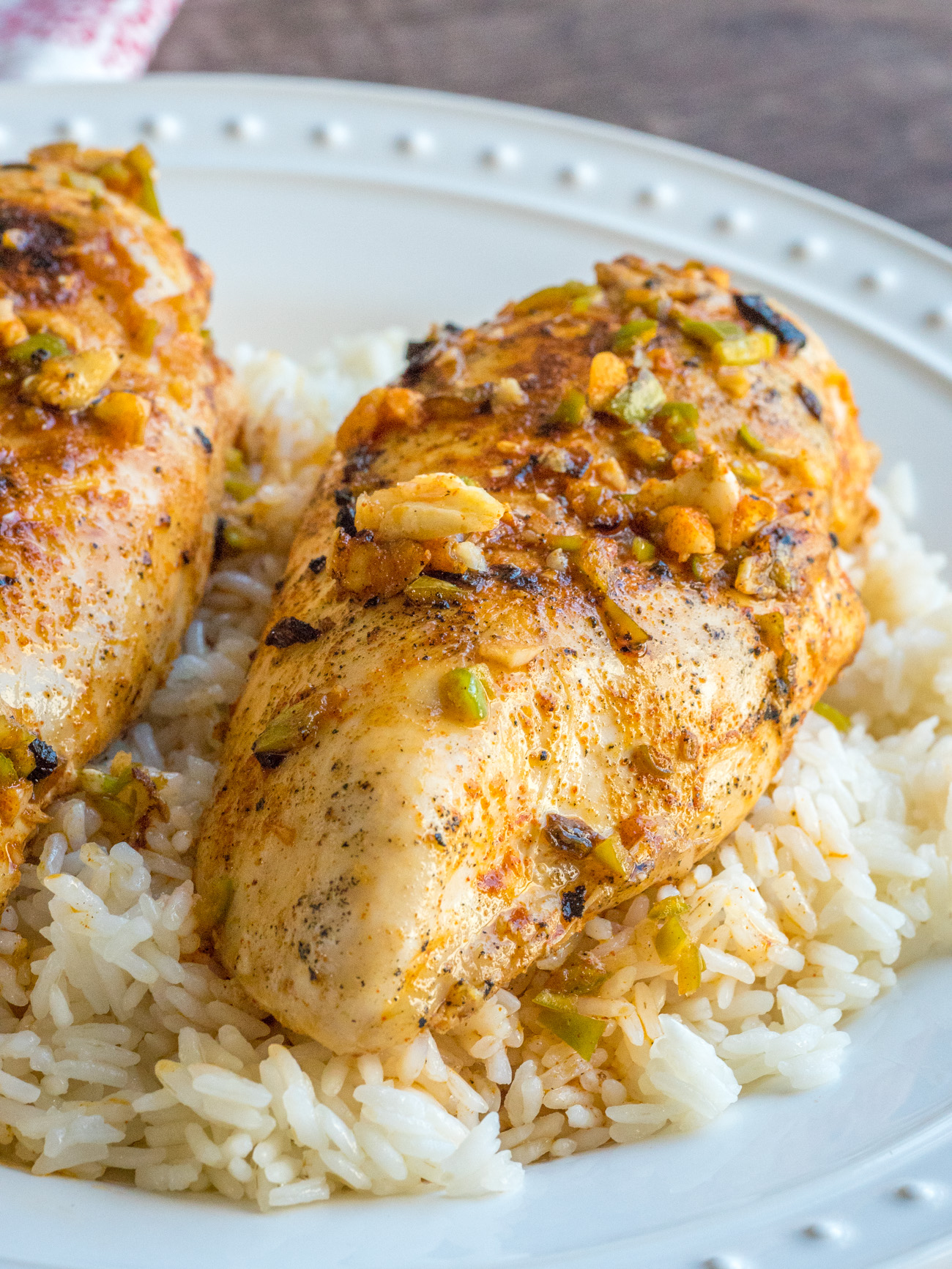 One of the best things about making this dish at home is that you can adjust the spice level simply by changing which chilis you use and/or how many you use. The original recipes for piri piri sauce call for bird's eye chilis, but these aren't readily available at every grocery. Instead you can use serrano chilis or even the milder jalapeño pepper, though they are not as spicy.
The first step in this recipe is to marinade the chicken in a mixture of lemon juice, garlic, and salt for 1-2 hours or overnight.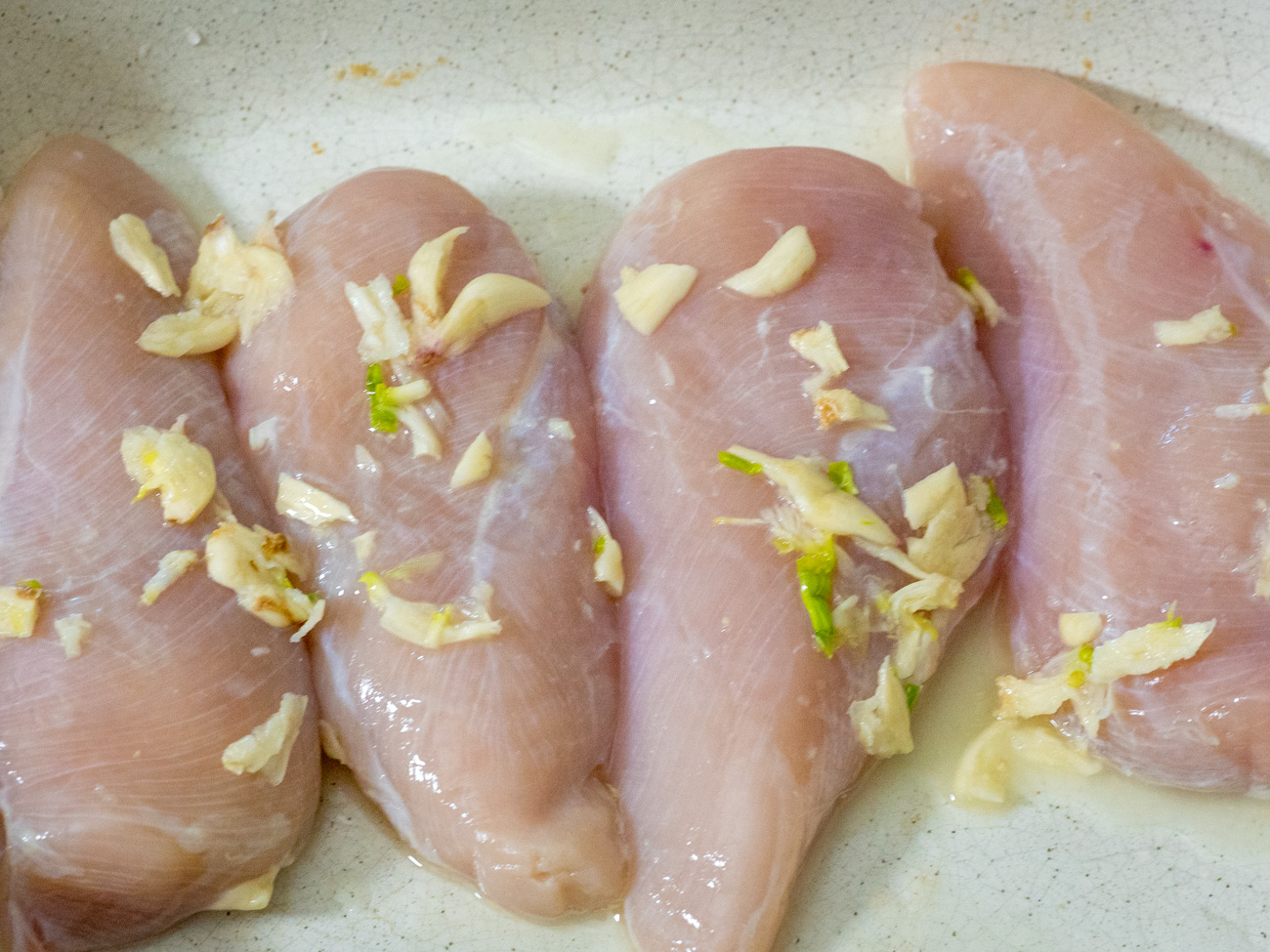 Next you make the piri piri sauce, which includes chopped chilis, lemon juice, garlic paprika, sugar, and red wine vinegar. After baking the chicken breasts in the oven, the chicken is ready for the final step, which is to sear the chicken on the stovetop along with most of the sauce. This releases a lot of the flavors in the sauce and gives a nice finish to the chicken.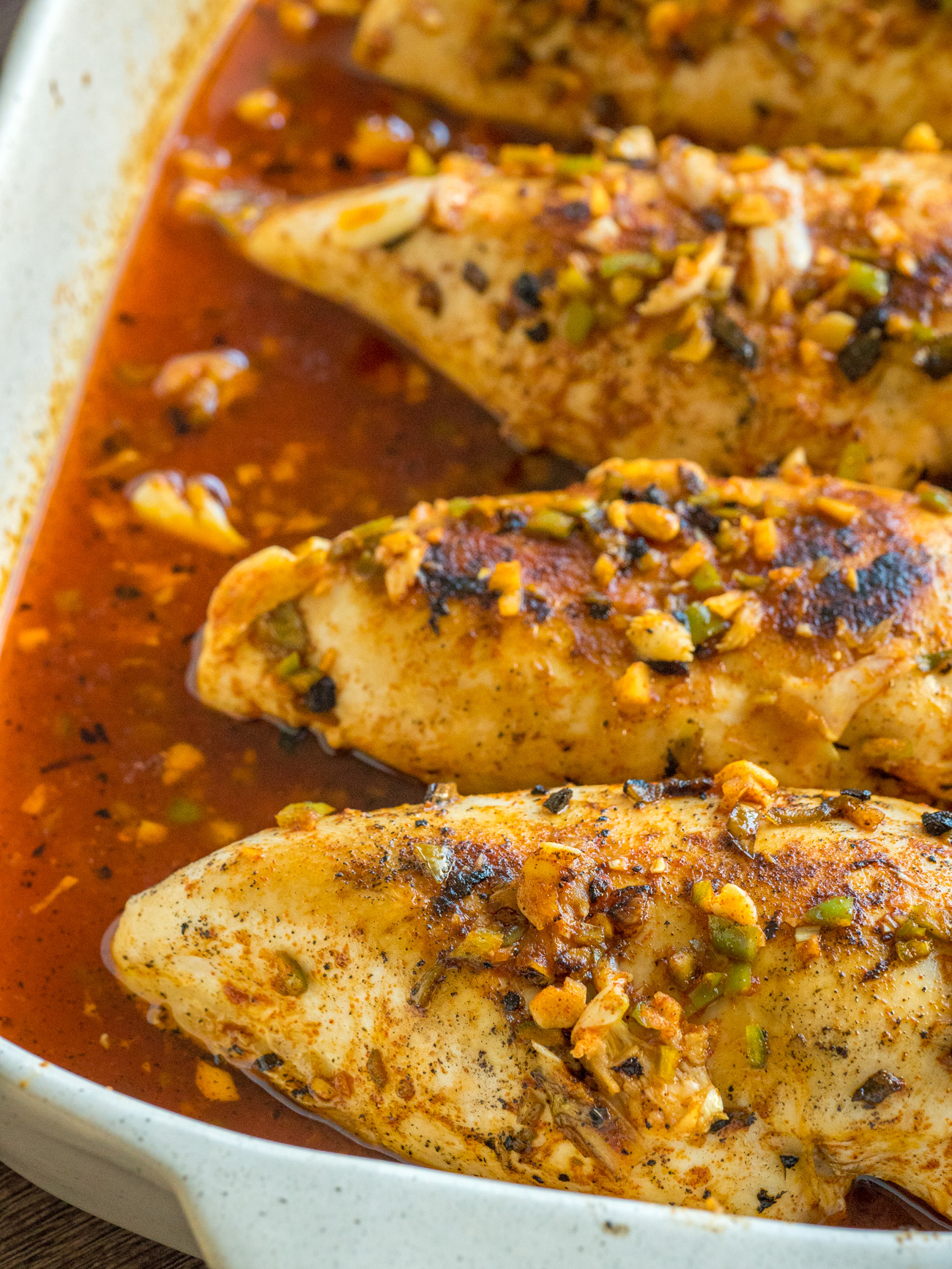 Piri piri chicken is often served with potatoes and a lemon wedge, but we found it was quite good with white rice as well. As the last detail to this flavorful recipe a spoonful of the reserved sauce is poured over each piece of chicken.
If you're a fan of the sauce you can make it ahead of time to serve on other foods as well, or as a dipping sauce for the adventurous among you. Since Tabasco sauce is made from the chilis in the same family of Capsicum frutescens, and also uses vinegar and sugar in the recipe, piri piri is essentially the more flavorful cousin of this staple sauce.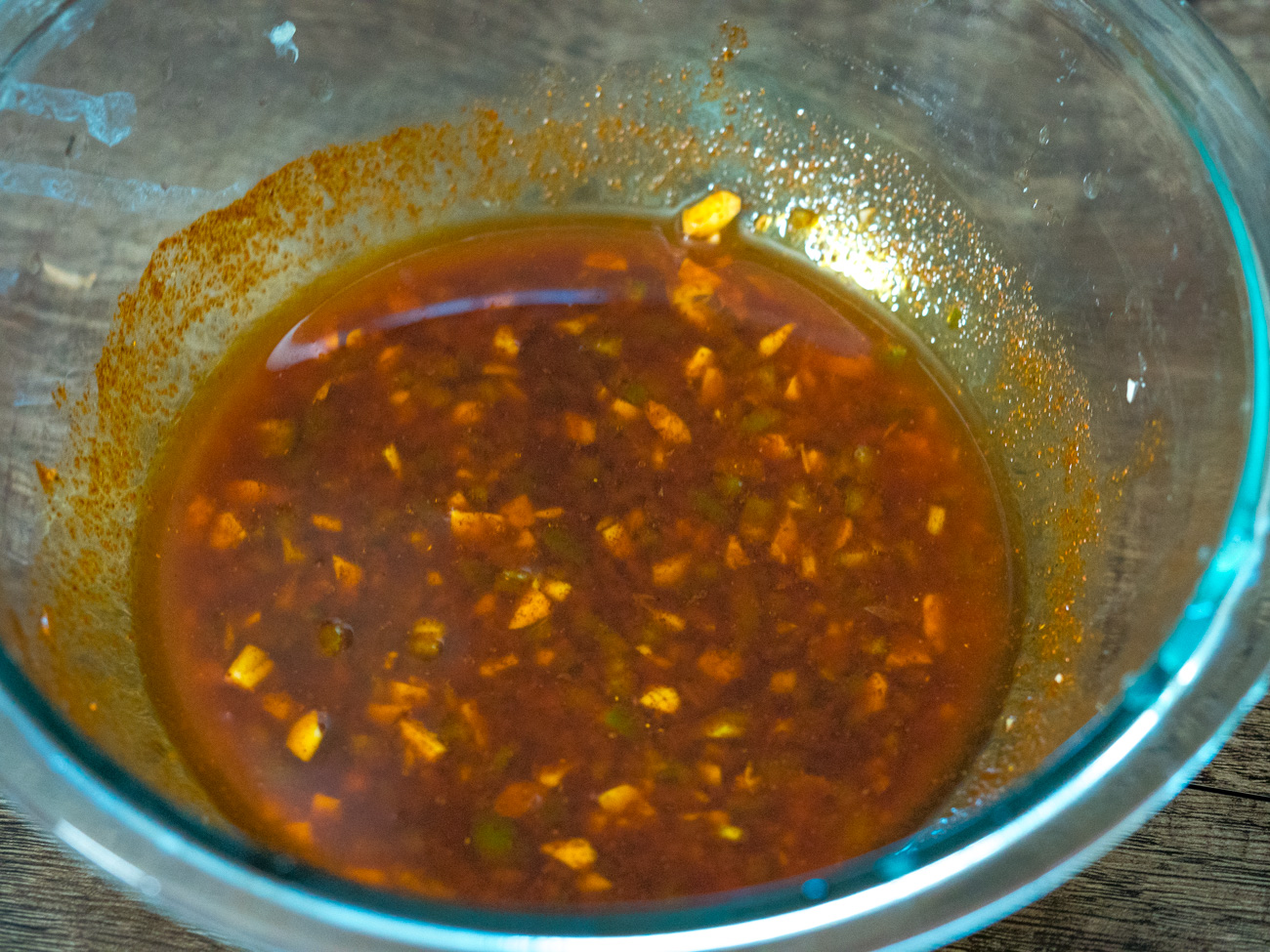 The next time you're wondering how to make chicken a bit more interesting, try this recipe for a rich and spicy change of pace.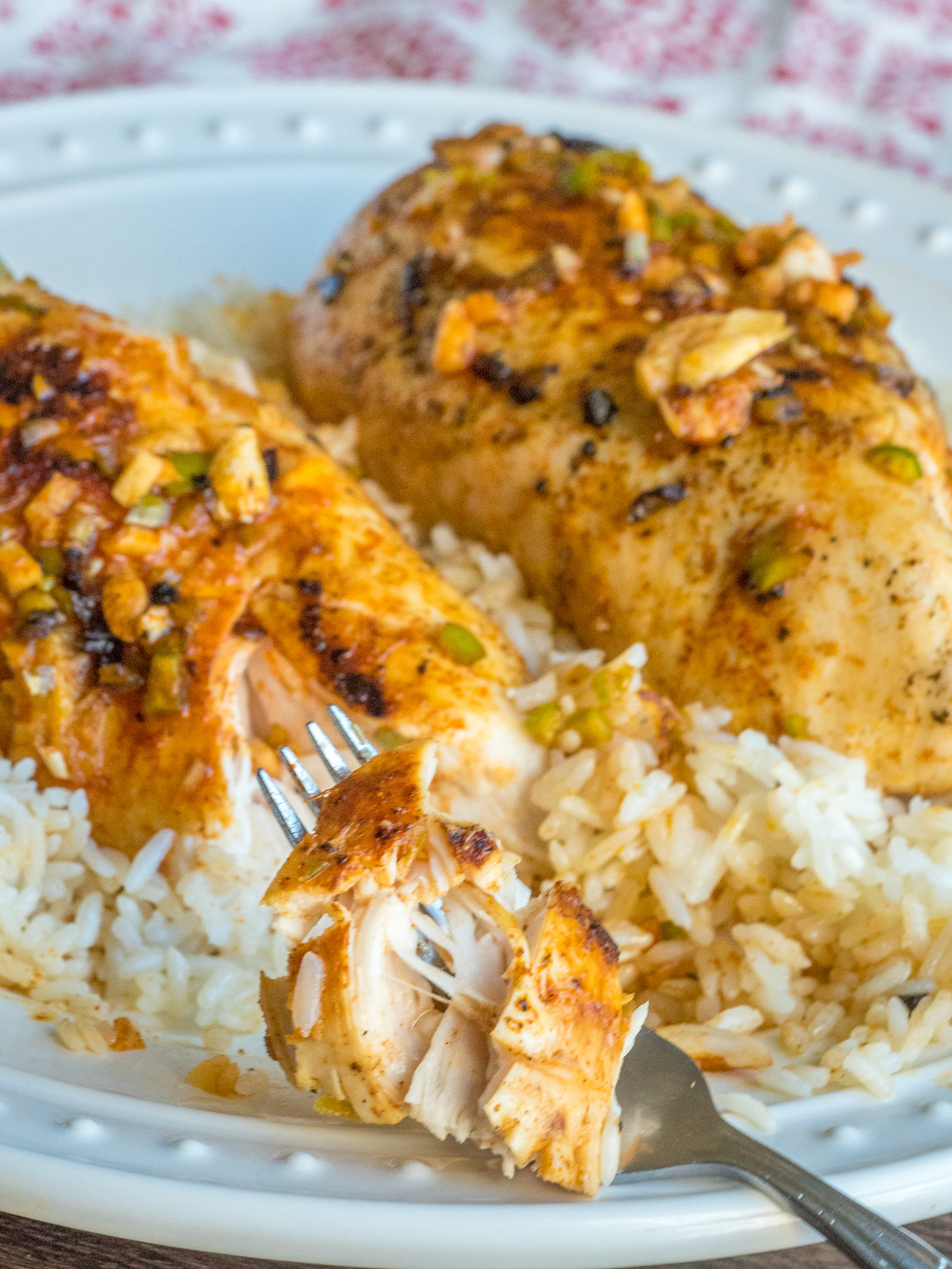 Piri Piri Chicken
Serves 4
20m prep time
45m cook time
2h inactive
For the chicken and marinade
4 large chicken breasts
juice of half a lemon (about 1 tablespoon)
4 garlic cloves, peeled and crushed
2 teaspoons salt
For the sauce
3 red Thai bird's eye chili peppers or 4-5 serrano or jalapeño chili peppers, finely diced (or run through a food processor)
3 garlic cloves, peeled and finely chopped
juice of half a lemon (about 1 tablespoon)
1 1/2 teaspoons salt
2 teaspoons paprika
3 1/2 tablespoons olive oil
1 teaspoon brown sugar
2 tablespoons red wine vinegar
Preparation
Combine garlic and lemon for the marinade. Pour over chicken to coat and sprinkle with salt. Marinate the chicken for 1-2 hours or overnight in the refrigerator.

Preheat oven to 390˚. Combine chilis, lemon juice, salt, and garlic. Whisk in oil, sugar, and paprika. Continue to whisk while adding the red wine vinegar. For smoother sauce you can use a stick blender on the sauce.

Reserve 2 tablespoons of the piri piri sauce.
Roast chicken in a covered pan for around 35 minutes or until the internal temperature of each piece reaches 165˚.
Remove chicken from pan and coat with piri piri sauce. Sauté for 2-3 minutes on each side for seared flavor.

Serve on rice or with potatoes. Garnish each breast with a small spoonful of the reserved chili sauce and an optional wedge of lemon.
Recipe adapted from The Guardian.
SKM: below-content placeholder
Whizzco for 12T