Enjoy this seductively sweet and sticky pecan-inspired dessert anytime of day!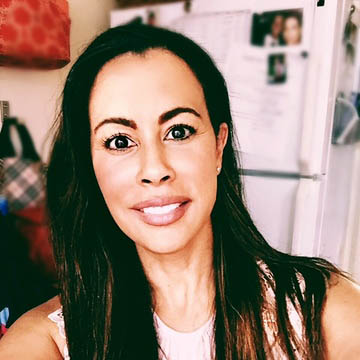 Melissa Maxwell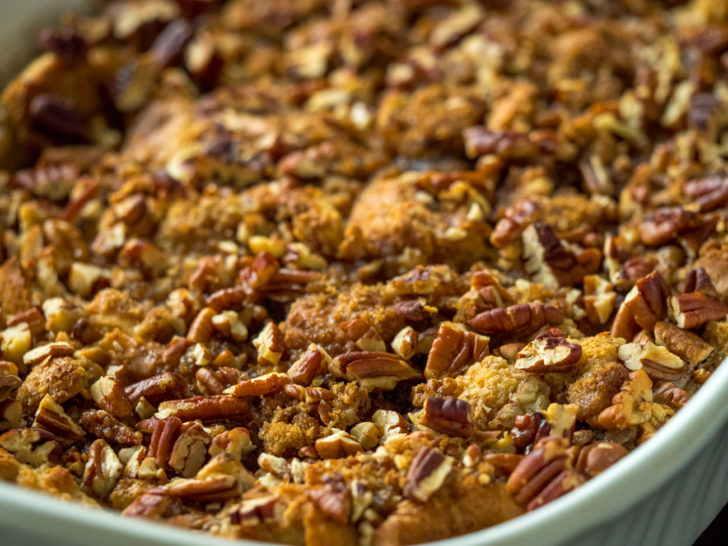 Okay, pecan pie. Basically everyone's favorite, right? What happens though when you've stuffed yourself so full of the classic and still want more of that great flavor, but can't eat another bite of pie? Don't worry, we've got you covered. In the best way possible. We give you: pecan pie bread pudding. Now you're not limited to a traditional dessert item, this bad boy's just as good for breakfast as it is for an after-dinner treat. So what makes this dish as amazing as it is? We'll tell you.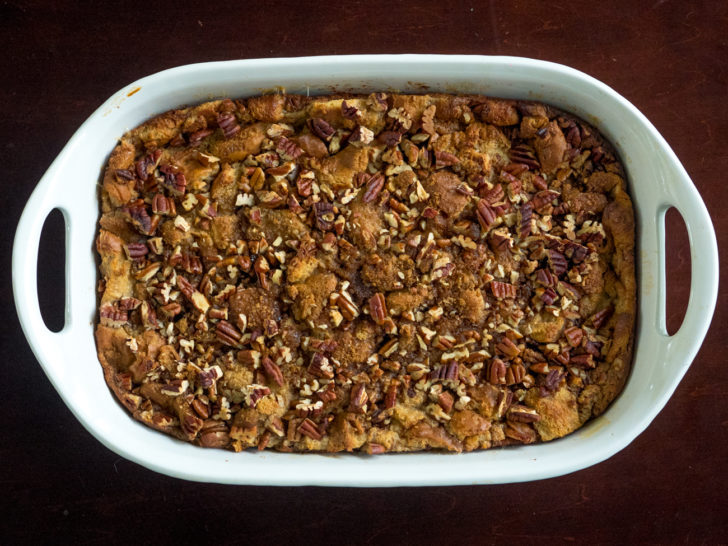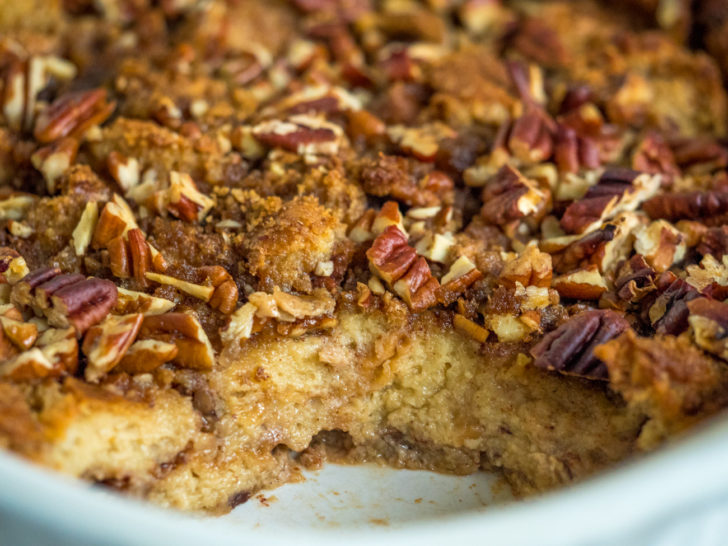 It's the use of challah or brioche as the base – delightfully sweet bread that's light and fluffy and perfect for absorbing all of our deliciously spiced egg mixture – that really sets the tone here. Which brings us to the egg mixture that we seasoned with plenty of cinnamon and nutmeg, helped along by vanilla and maple extracts for a little extra kick of flavor. And don't forget the pecans! We folded them into our egg and brioche mixture, then we made a cinnamon sugar pecan mixture to also sprinkle on top of our bread pudding. Don't skip the topping – it's so good!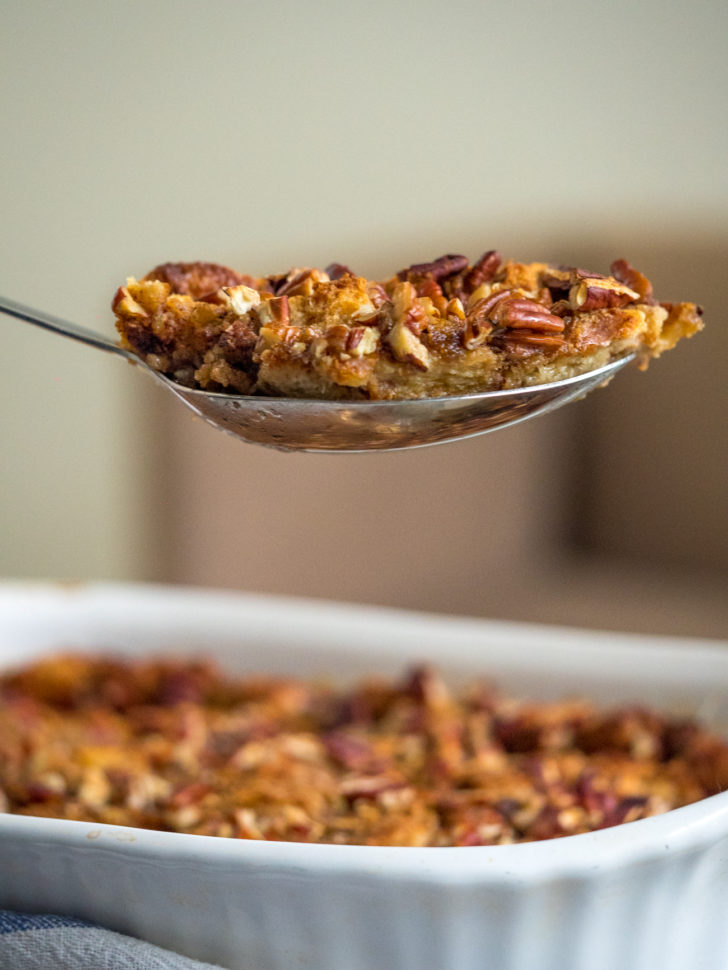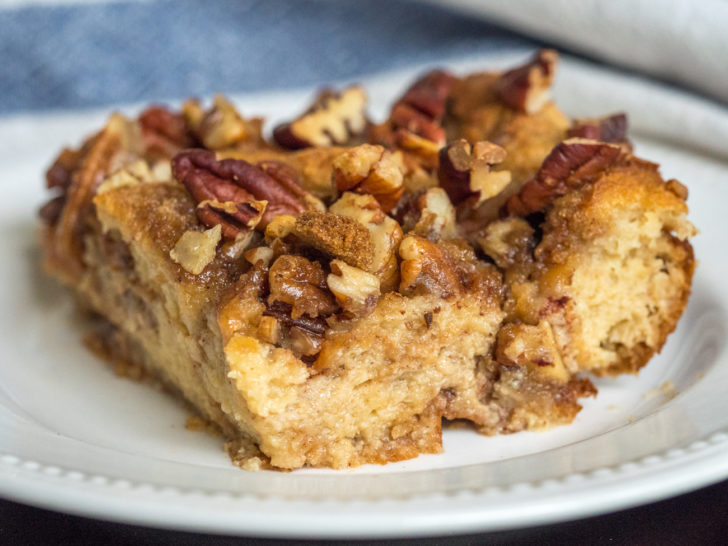 The key to this bread pudding is in its consistency; you want it to still be just a little jiggly in the middle when you take it out of the oven. Everything bakes together to create the perfect, custard-like consistency, which you can dig into and enjoy hot out of the oven or cold (- and if it happens to be out of a tupperware container while you stand in front of the open fridge, that's fine too). Let this become your new holiday staple. Make it for visiting family and friends and watch everyone rave about it…you'll be handing out this recipe right and left!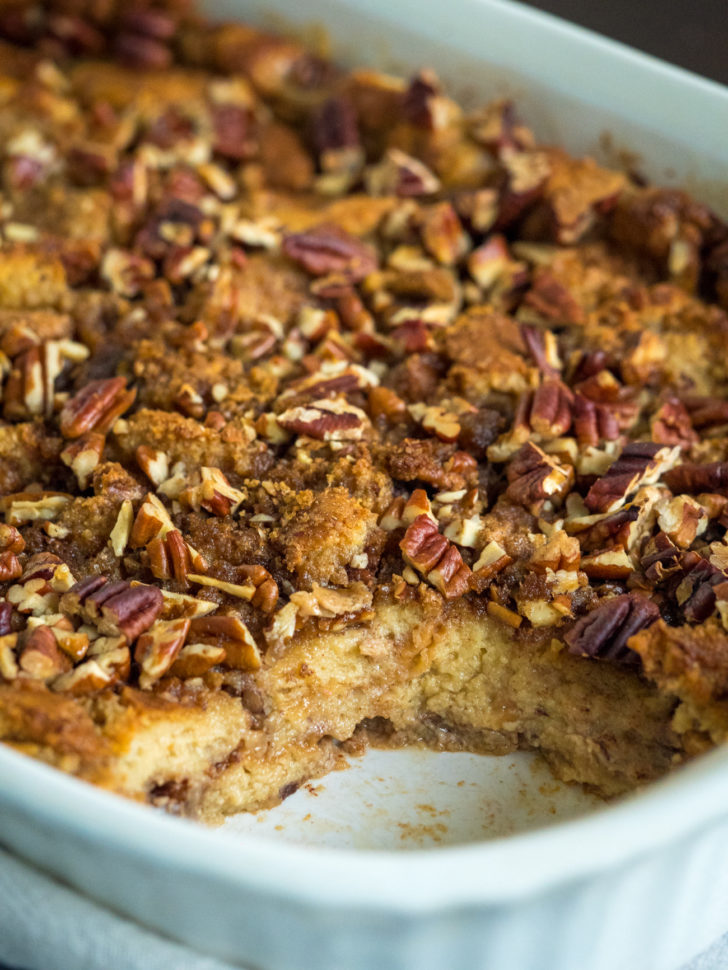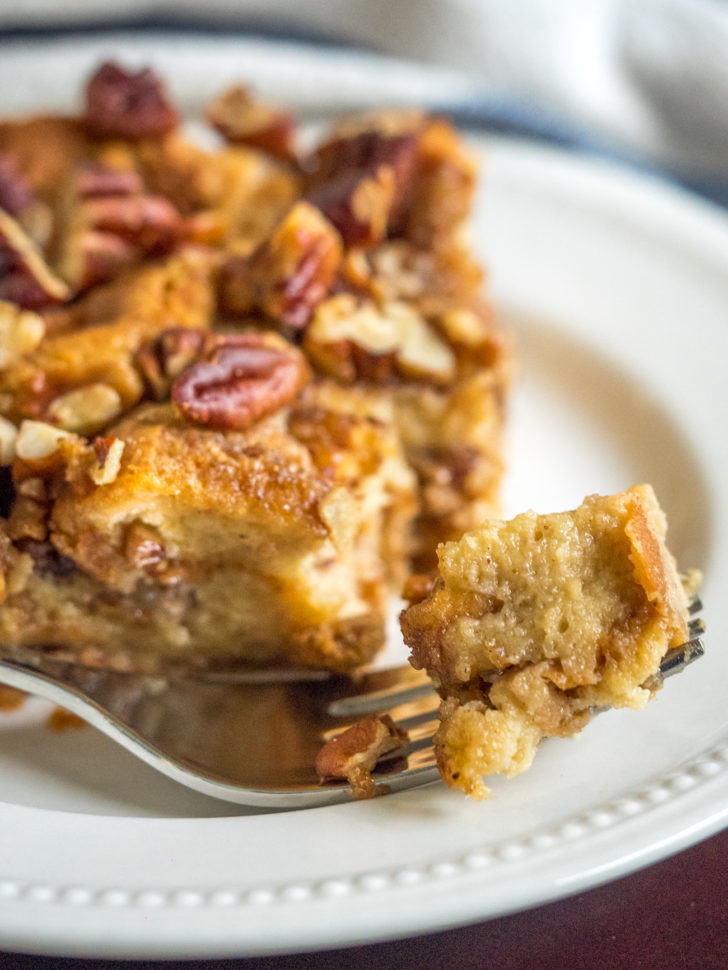 Pecan Pie Bread Pudding
Serves 10-12
1 hour 15 minutes
Ingredients
1 (16 oz.) loaf brioche or challah, cubed
1 cup pecans, chopped and toasted, optional
2 1/2 cups whole milk
1 cup half-and-half
4 large eggs, beaten
1/2 cup sugar
1 cup brown sugar
1/2 cup (1 stick) unsalted butter, melted
1/2 tablespoon vanilla extract
1 teaspoon maple extract, optional
1 teaspoon cinnamon
1/4 teaspoon nutmeg
1/4 teaspoon salt
1/4 teaspoon salt
1/4 cup brown sugar
1/4 teaspoon cinnamon
1 cup pecans
Preparation
Preheat oven to 350º F and lightly grease a 9x13-inch baking dish with butter or non-stick spray.
In a large bowl, whisk together milk, half-and-half, eggs, sugars (brown and granulated) and melted butter until smooth and combined.
Stir in vanilla and maple extracts, cinnamon, nutmeg and salt, then fold in pecans.
Add cubed challah to your wet mixture and gently mix until bread is fully submerged and has absorbed liquids.
Transfer mixture to greased baking dish.
Optional: whisk together 1/4 brown sugar and 1/4 teaspoon cinnamon and fold in 1 cup pecans. Spread pecans on top of bread pudding mixture, then place in oven.
Bake for 45-55 minutes, or until center is just set but still slightly jiggly. Remove from oven and let cool 20-30 minutes before serving.
Enjoy!
Recipe adapted from Something Swanky
SKM: below-content placeholder
Whizzco for 12T