The perfect summer treat!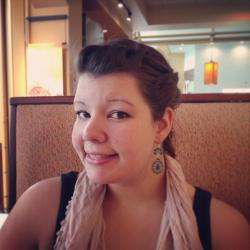 Jessica Griggs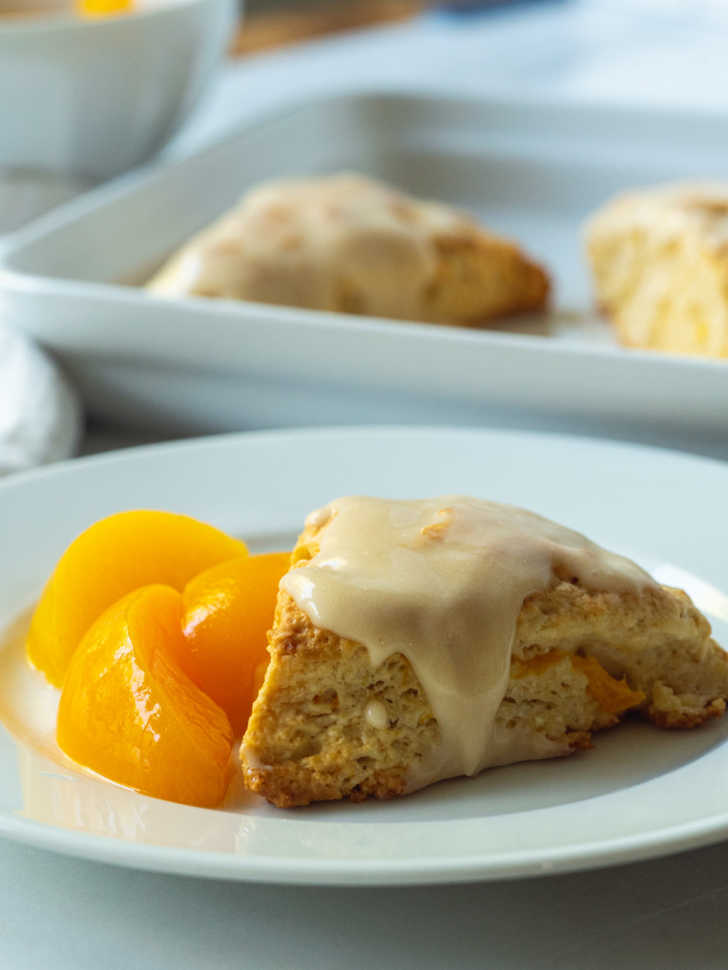 Summer is here, which means it's peach season! There's something so sweet and satisfying about having peaches in the summer. True, you can get them all year round in cans and such, but they just taste better during the summer months, whether they're fresh or from a can.
If peaches taste better in the summer, then following that logic, peach desserts taste downright a-maz-ing. Am I right? From peach cobbler to peach upside-down cake, there's nothing I don't love about a good sweet treat featuring peaches. If you're in the same boat, then I've got quite the recipe for you today!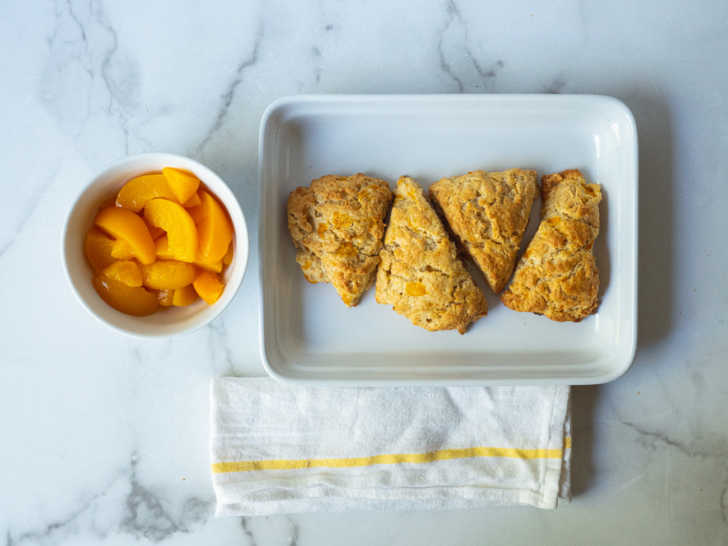 These peach pie scones combine two of my favorite treats – pie and scones, as the name suggests. Now, these aren't the frozen dough scones that are produced commercially and sold in most coffee shops here in America. Those tend to be dense and dry, at least in my opinion – and trust me, as someone who used to work in a coffee shop that sold them, I can confidently say they are nothing like authentic scones.
No, these delicious scones are fluffier and much more like the traditional biscuit-like scones that originated in the UK. They also aren't quite as sweet as most American versions, but that seems to be the case with most Americanized desserts. Since the scones themselves don't have as much sugar, you can add a delicious glaze without going overboard. In fact, this vanilla glaze is what brings the whole thing together!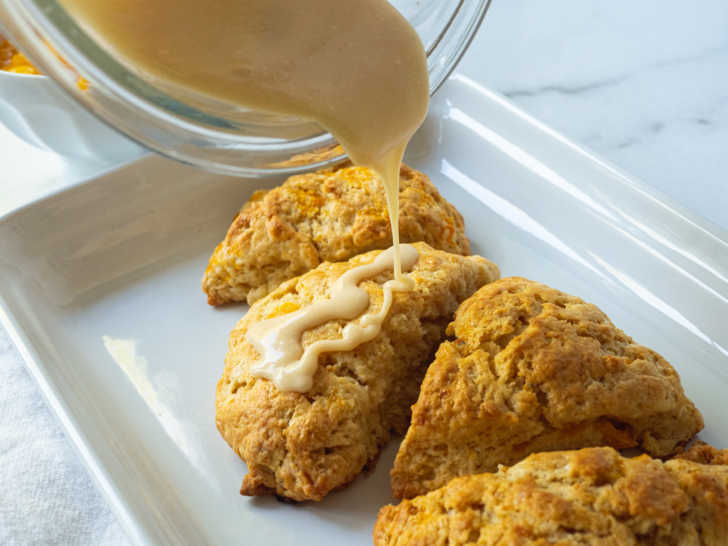 If you've never made scones before, don't be intimidated! It's really not as difficult as it seems. Start by combining your dry ingredients. Then, cut in butter cubes either with a pastry cutter or a fork. The pastry cutter will make the task easier, but I've done it both ways and still gotten great results.
You might be tempted to just melt the butter and pour it in, but that would be a mistake! One of the secrets to a good scone is having those little balls of cold butter mixed right into the dough. It creates pockets when baked, thus leaving you with a fluffy, aerated scone.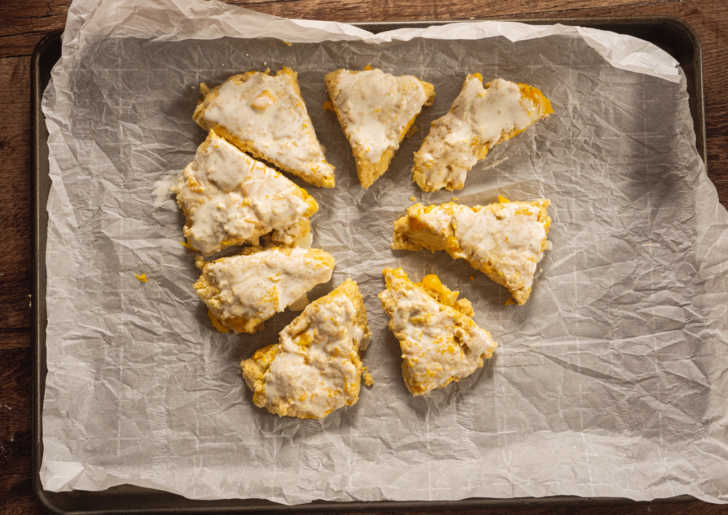 After that, mix your wet ingredients and combine with the butter/flour mixture before folding in diced peaches. Roll the dough into a disk and cut into 8 equal sections, brush with heavy cream, and bake for 15 minutes.
All that's left to do is whip up the glaze – vanilla extract, powdered sugar, and heavy cream, and pour it over the scones once they've cooled off. These peach pie scones make for the perfect breakfast treat, or really, the perfect treat no matter what time of day!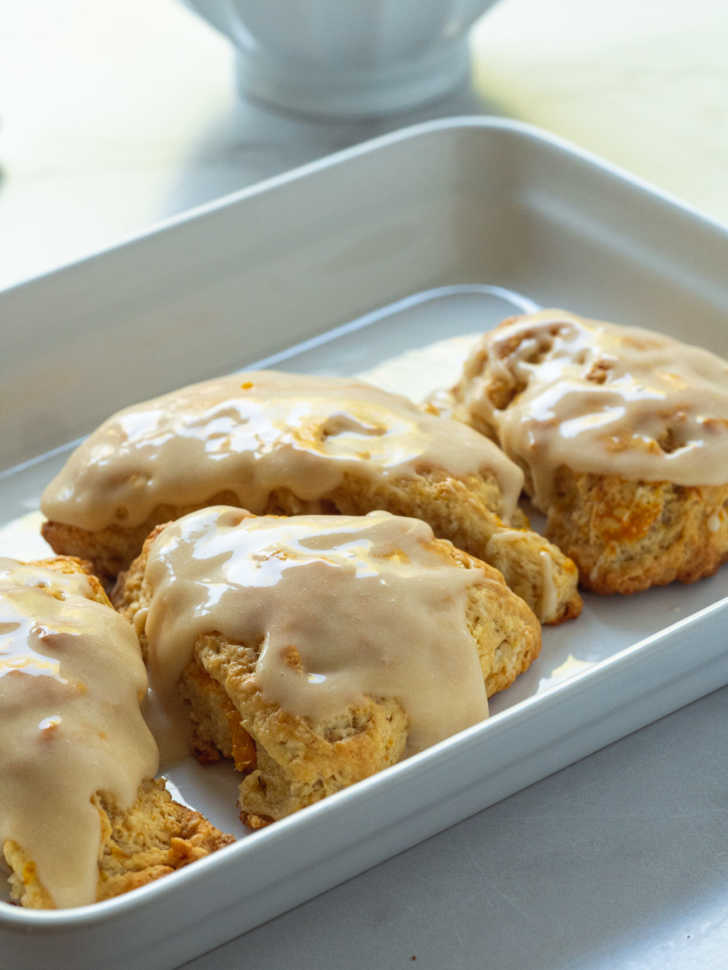 Peach Pie Scones
Makes 8 scones
15m prep time
15m cook time
For the scones:
2 cups + 2 tablespoons flour
1/3 cup brown sugar
1 tablespoon baking powder
1/2 teaspoon salt
1/2 cup unsalted butter, cubed and cold
1 egg
1/4 cup heavy whipping cream, plus more for brushing
1/4 cup sour cream
3 teaspoons vanilla extract
1/2 cup fresh peaches, diced
For the glaze:
1/2 cup powdered sugar
2 teaspoons vanilla extract
1-3 tablespoons heavy whipping cream
For the scones:
Preheat oven to 400°. Prepare baking sheet with parchment paper.
Mix together flour, brown sugar, baking powder, and salt in a large bowl. Once combined, cut in the butter with a fork or pastry cutter until the mixture resembles coarse crumbs.

In a medium sized bowl, whisk together heavy cream, sour cream, egg, and vanilla extract. Slowly add the wet ingredients into the dry ingredients, and mix until just combined.

Fold in the peaches, and mix until just combined.

Turn out the scone dough on a well-floured surface and pat into a small disk that's about a 1/2" thick. Cut into 6-8 slices, and transfer to the baking sheet.

Brush each scone with just a bit of heavy cream and bake for 16-18 minutes, or just until golden brown. Cool before glazing.
For the glaze:
Whisk together powdered sugar, vanilla extract, and 1 tablespoon of heavy cream. If the glaze is too thick, continue adding in heavy cream, one 1 tablespoon at a time, until it has reached the desired consistency. Pour over warm scones and enjoy!
Recipe adapted from A Latte Food
SKM: below-content placeholder
Whizzco for 12T