The most deliciously simple way to use leftover mash.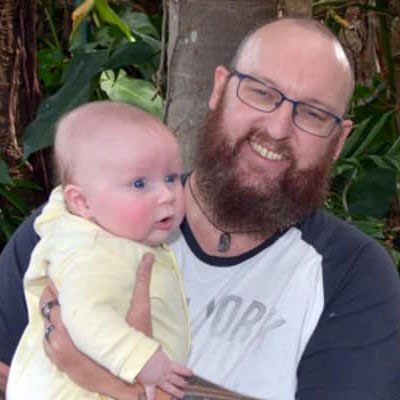 Jono Elderton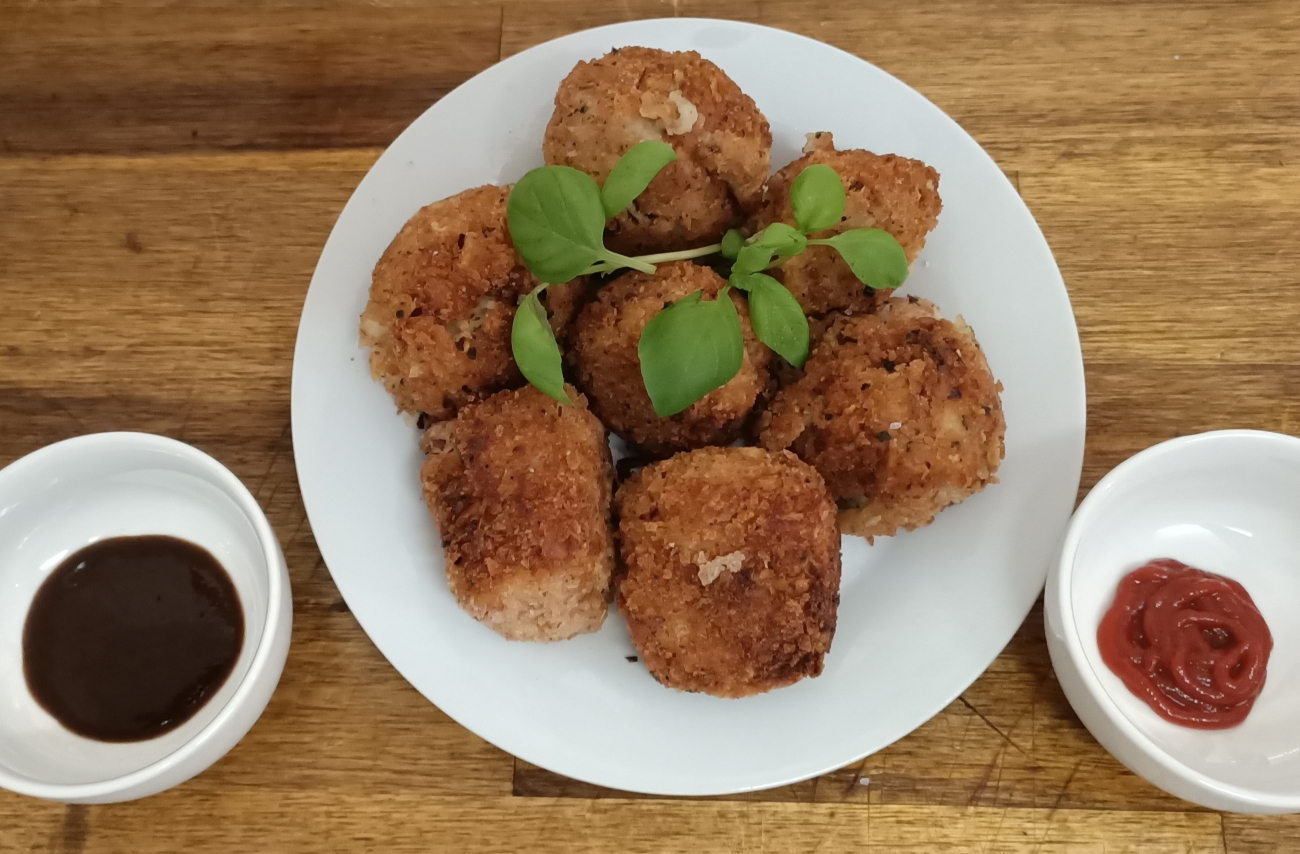 When I cook creamy, buttery mashed potatoes I tend to get over-excited with the amount I make. As both of my boy children (aged 5 and 4) don't eat mash, getting to cook up a bowlful for my wife and myself is a rare occasion (especially as we're making some effort to reduce carbs as well).
This usually means that there's plenty of mash leftover to use for something else tasty the next day. My favorite lazy leftover dish is panko mashed potato balls, the perfect use for next-day mash. These delicious spud bombs are a crispy delight for a snack, appetizer, or light meal.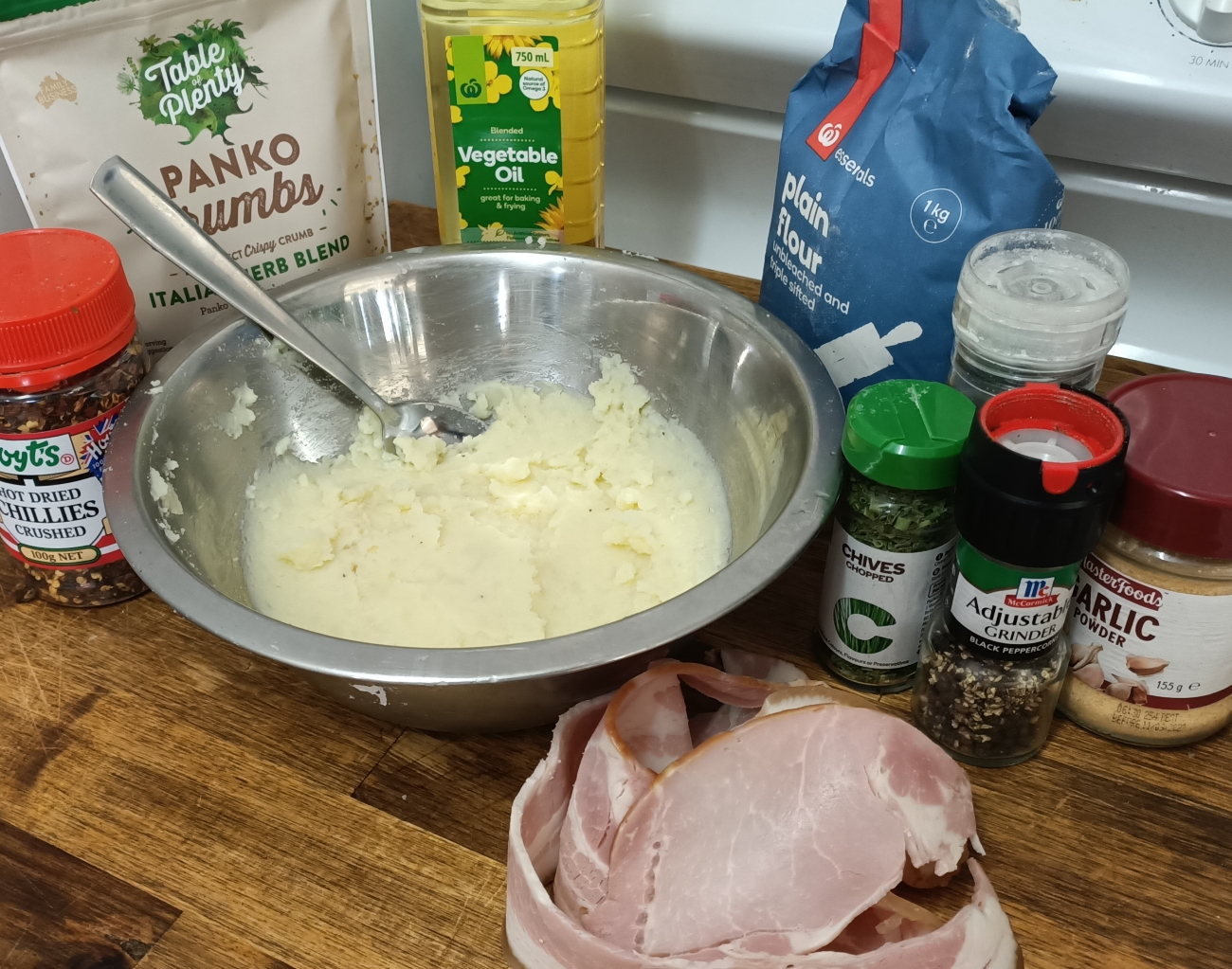 You can make the potato balls smaller or larger depending on the quantity of mash on hand, and whether you are looking for a snack-sized or more sizeable serving. If you don't mind a bit of melty mess, add some mozzarella to the middle for a gooey delight. While you can go with normal bread crumbs as well, the extra crunch from panko makes them the go-to bread crumb for this kind of recipe.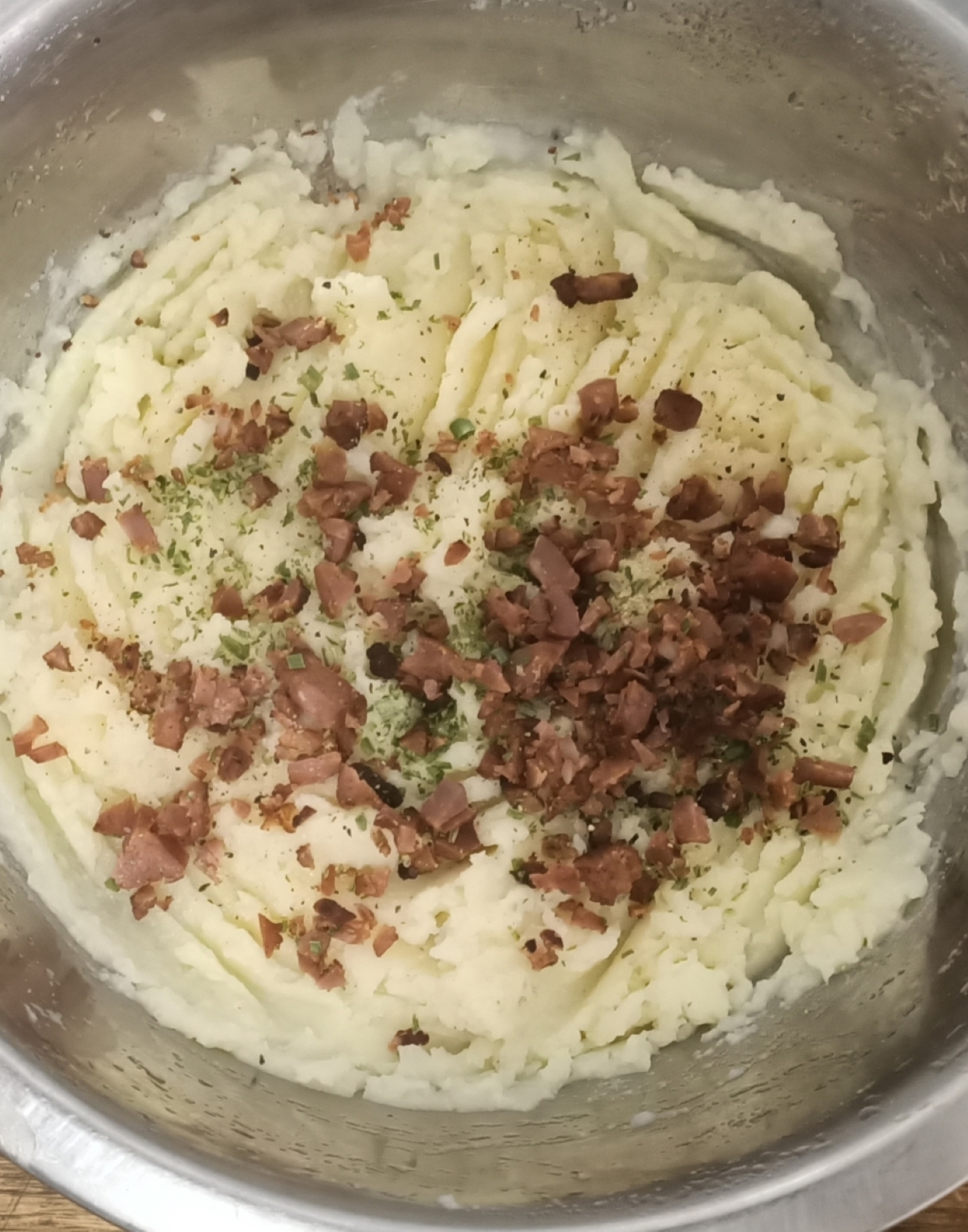 The best piece of advice during the ball crafting process is that being gentle but thorough with the crumbing and ball rolling will help keep you from losing shape, while also ensuring the mash mix doesn't burst apart while cooking.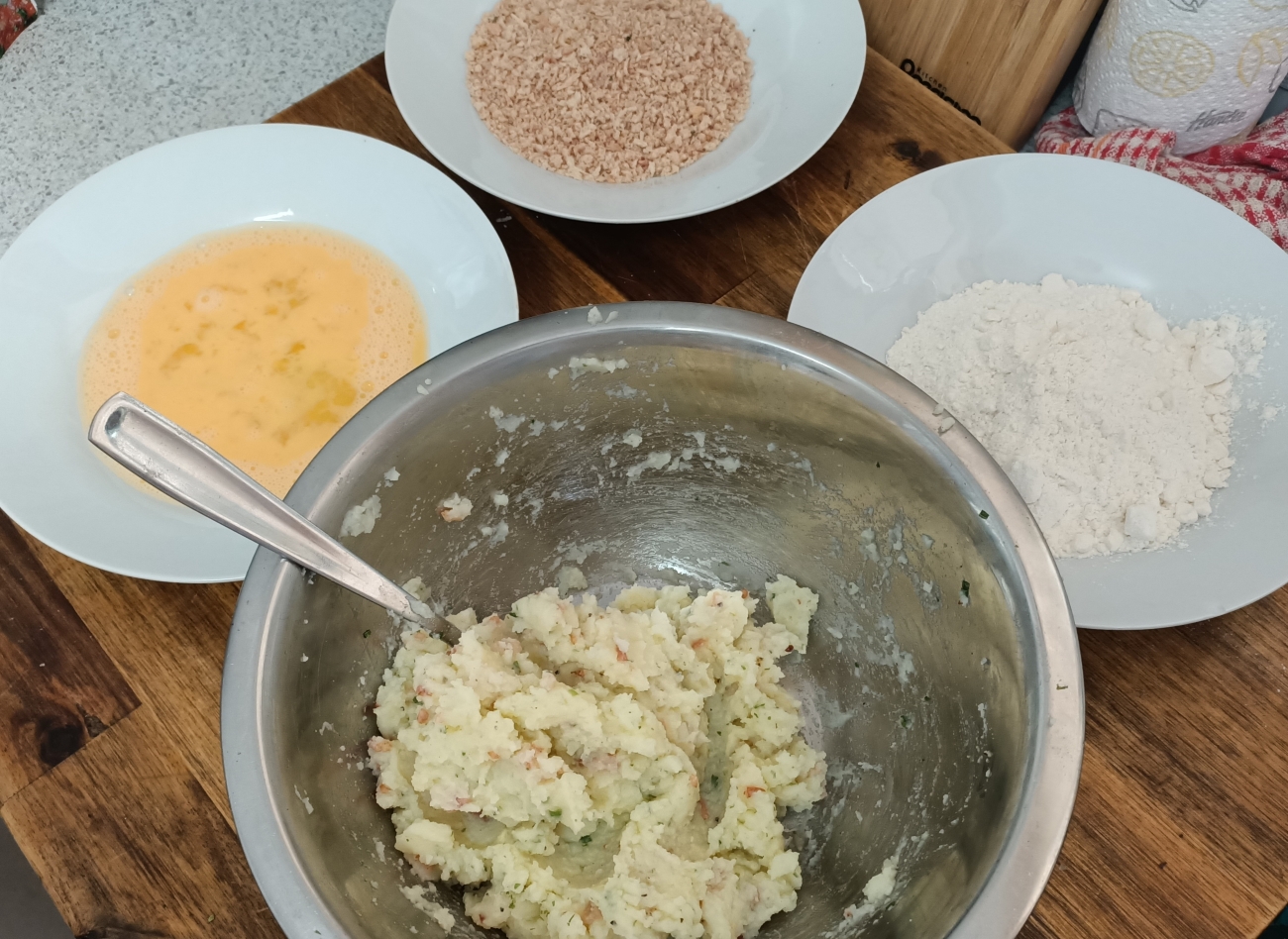 I also tried doing a few of these mashed potato balls in the air fryer, for comparison's sake. They cooked through just as well, but I found that the air fried balls couldn't get the golden crisp outer layer that makes the potato ball really stand out visually and on the palate.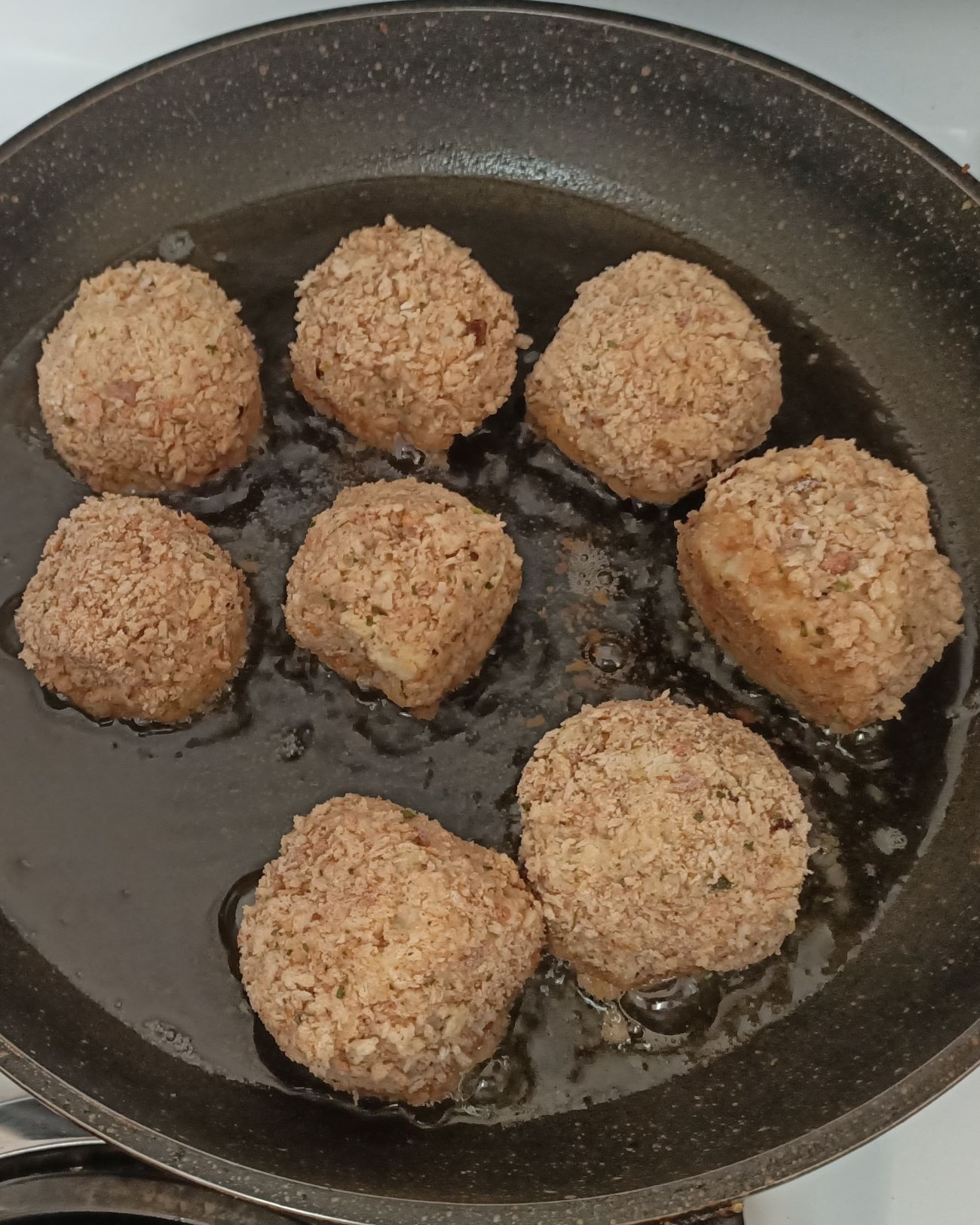 The recipe below is a quick and easy method to make sensational next-day mashed potato balls and should impress every spud lover out there. I'm hoping that it may even convert a few recalcitrant kids!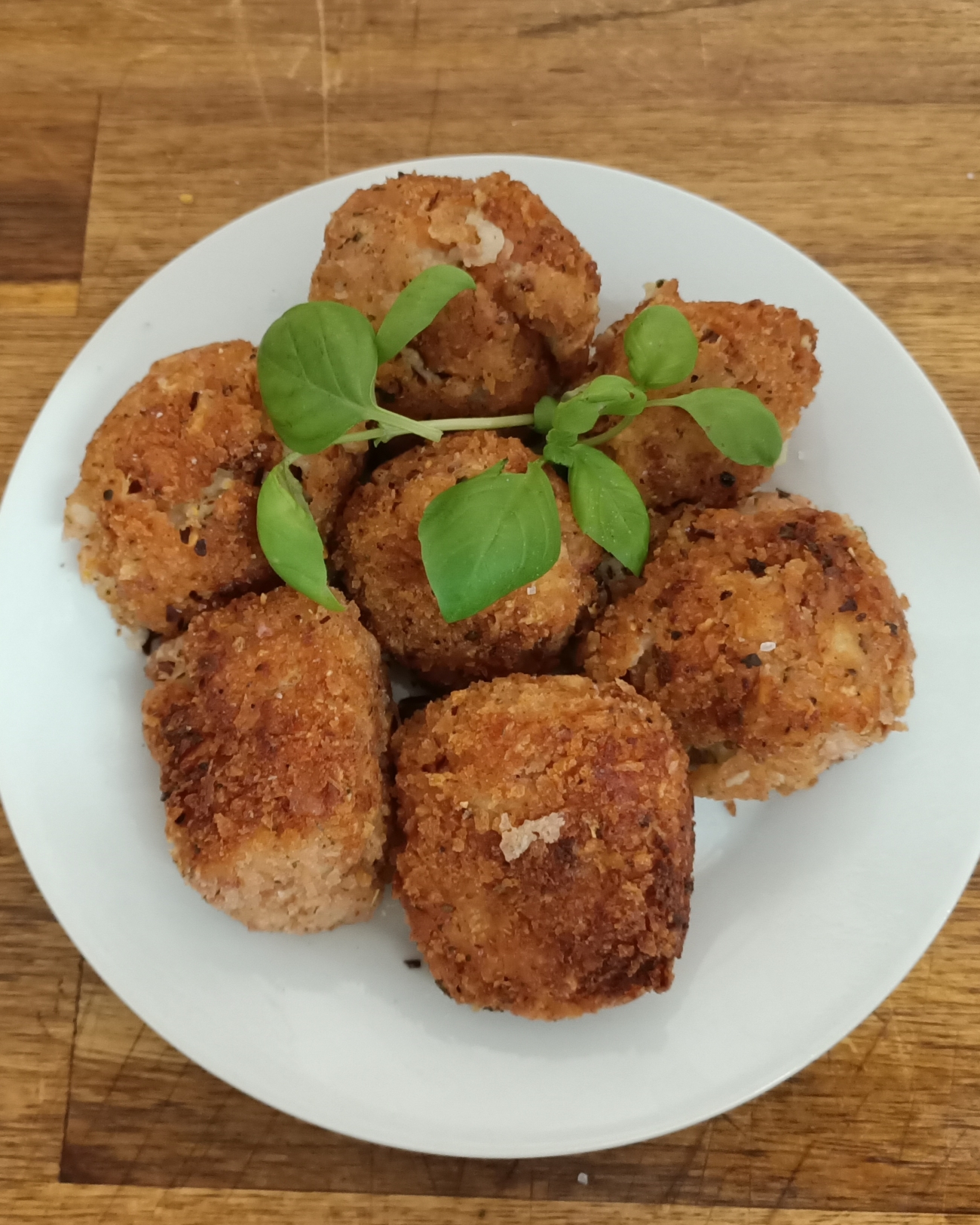 Panko Mashed Potato Balls
Makes 8-12 Balls
15m prep time
10m cook time
Ingredients
2 cups cold mashed potato leftovers
1 rasher of bacon, chopped finely
1 cup panko breadcrumbs
2 eggs, lightly beaten
1/2 cup plain flour
1 tablespoon chives, fresh or dried
1 tablespoon chilli flakes
2 teaspoons Kosher salt
2 teaspoons black pepper
Vegetable oil
Preparation
Cut bacon rasher into small pieces then fry in a skillet until nicely brown.
Take the bowl of mashed potatoes and stir in the bacon bits, chives, salt, and pepper.
Roll the potato mixture into small balls approximately the size of a golf ball.
In one container, add panko crumbs. In another, plain flour, and in a third container, add the lightly beaten egg.
Flour, egg, and bread crumb each mashed potato ball, ensuring a good coverage of panko crumbs.
Pre-heat a frying pan at medium heat with an inch and a half of vegetable oil, then add mashed potato balls.
Cook for 3-4 minutes until golden brown, turning occasionally to ensure even cooking.
Dry excess oil from mashed potato balls with paper towel, then serve immediately with the dipping sauce of your choice.
Recipe adapted from The Kitchn
SKM: below-content placeholder
Whizzco for 12T