I was born and raised in a state where pigs outnumber the people seven to one. Seriously, look it up. Iowa raised about 22.5 million pigs in 2010, and that number has only grown over the years! All that to say, I've grown up with bacon, pork chops, pulled pork, and all kinds of pork-related meals and recipes. So trust me when I say these 10 pork chop recipes are amazing and have this Iowa girl's stamp of approval. Let's dive in. Maybe you'll find a new favorite way to serve pork chops!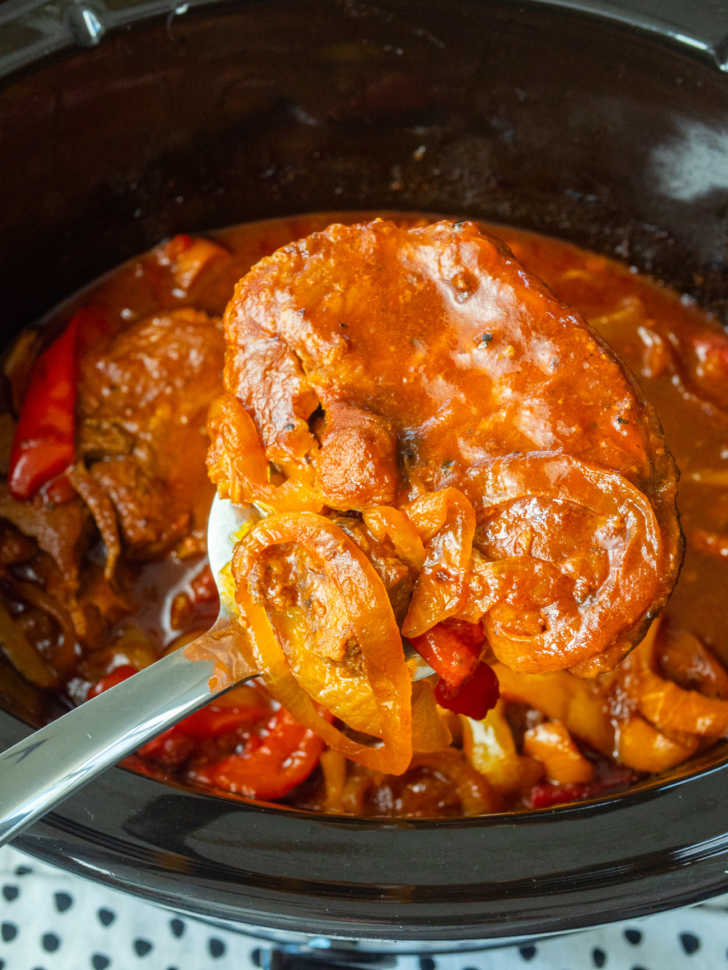 This is a four-ingredient meal. Seriously. That's it. There's pork chops, onions, bell peppers, and barbecue sauce. That might not seem like much, but the peppers and onions slow cook into soft and sweet deliciousness while the meat becomes so tender it falls apart at the touch of a fork and the barbecue sauce ties it all together with its tanginess. Get the recipe here!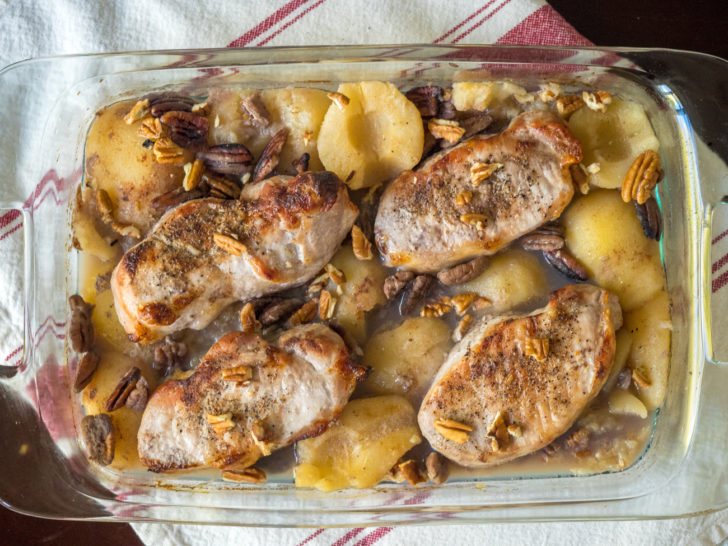 Pork chops and applesauce may be a classic combination… but have you tried pork chops and pears? If the answer is no, then it's high time you change that. The pears bring a soft and subtle sweetness to the savory pork and we've thrown in some cinnamon and ginger for a nice little surprise of spice. These Spiced Pear Pork Chops bake up simply in the oven. They couldn't be easier. Or tastier. Get the recipe here!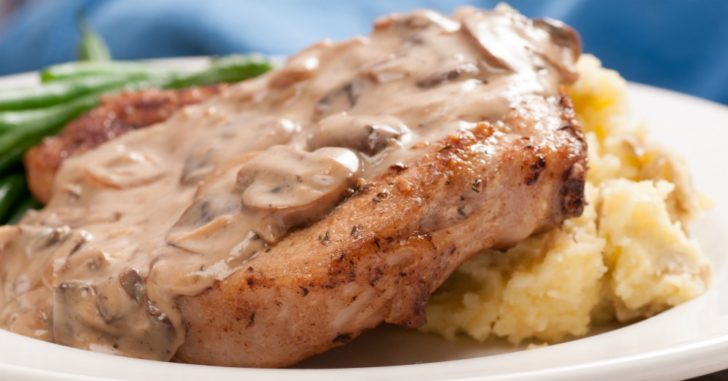 Pork is an easy meat for weeknight cooking, especially pork chops. And pork pairs well with so many different seasonings and sauces, making it super versatile and never boring. Is there anything better than pork chops and gravy? We love mushroom gravy in this house, and it goes perfectly with a juicy pork chop. As a bonus, this recipe only uses one pan, which makes for easy clean up. We sometimes make a little extra gravy, because everyone wants to add extra to their plate for scooping and dipping. Get the recipe here!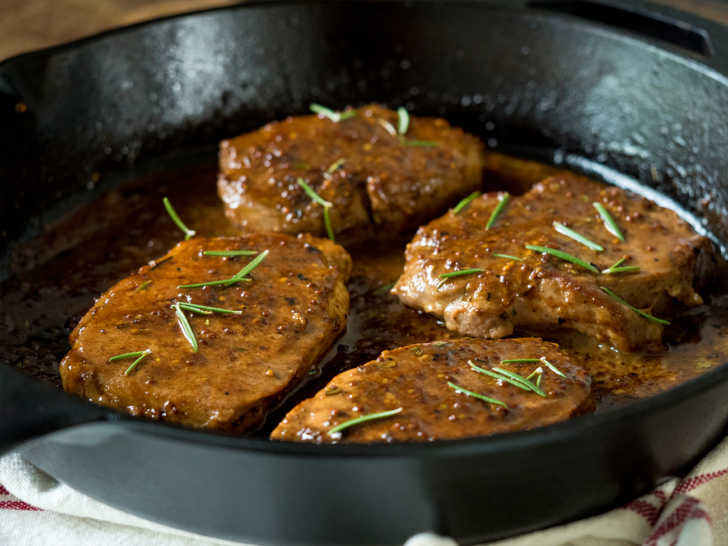 Chicken is so frequently the meat-of-choice at dinner, that we forget how many other yummy options are out there, pork, in particular, being one of our favorites. While we love a good roasted pork loin, it's pork chops that we decided to go with here, and they did not disappoint! We wanted something with a flavorful, rich sauce, that was easy and quick to make, and these cider dijon chops fit the bill perfectly. Get the recipe here!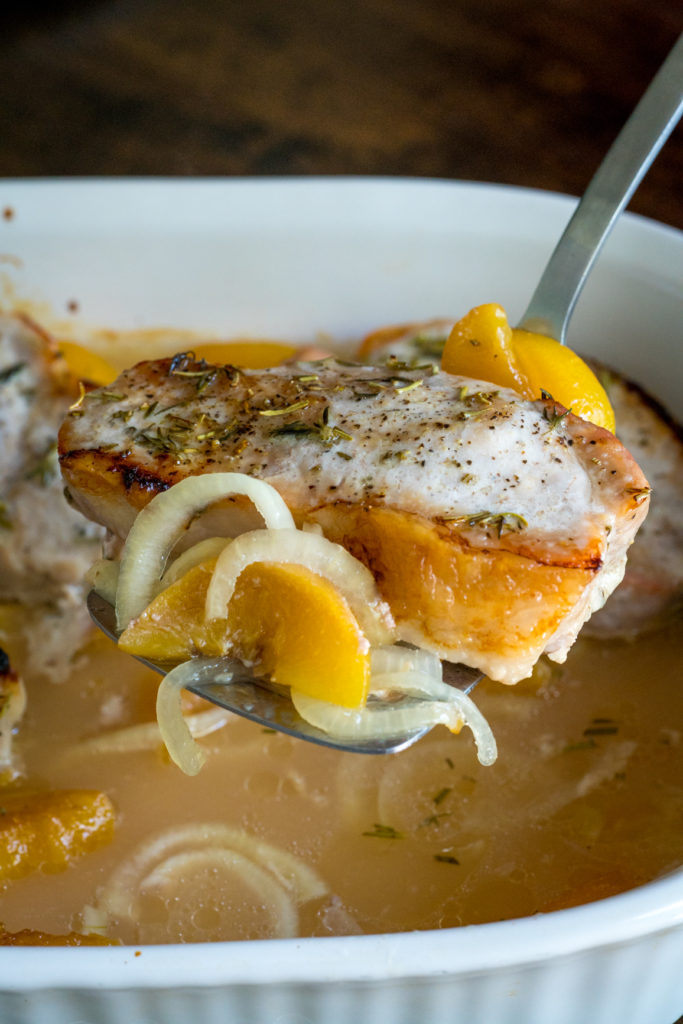 You know we're always looking for a delicious diner that's filling and healthy for our family, without requiring a ton of effort to make at the end of a long day. It's not that we don't love making more elaborate meals – we do! – but there's a time and place for them, since they require a little more mental energy and planning…thankfully, this isn't one of those dinners. These rosemary and thyme peach pork chops are easy to throw together, take under 45 minutes to make, and taste (and look) amazing! Get the recipe here!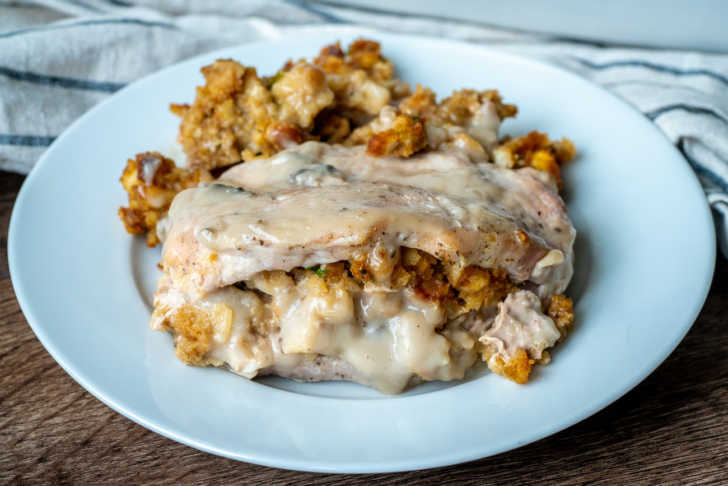 How does a recipe that uses just three ingredients and turns out an entire pork chop dinner complete with stuffing and gravy sound? Too good to be true, right? But it's not! Our Stuffing Stuffed Pork Chops are very, very real and is the kind of recipe where thanks to your trusty oven and a couple of shortcut ingredients, you get a delicious dinner with almost no effort on your part. Three ingredients, three simple steps, and you've got a scrumptious, hot-out-of-the-oven home-cooked meal for the family to sit down to! Get the recipe here!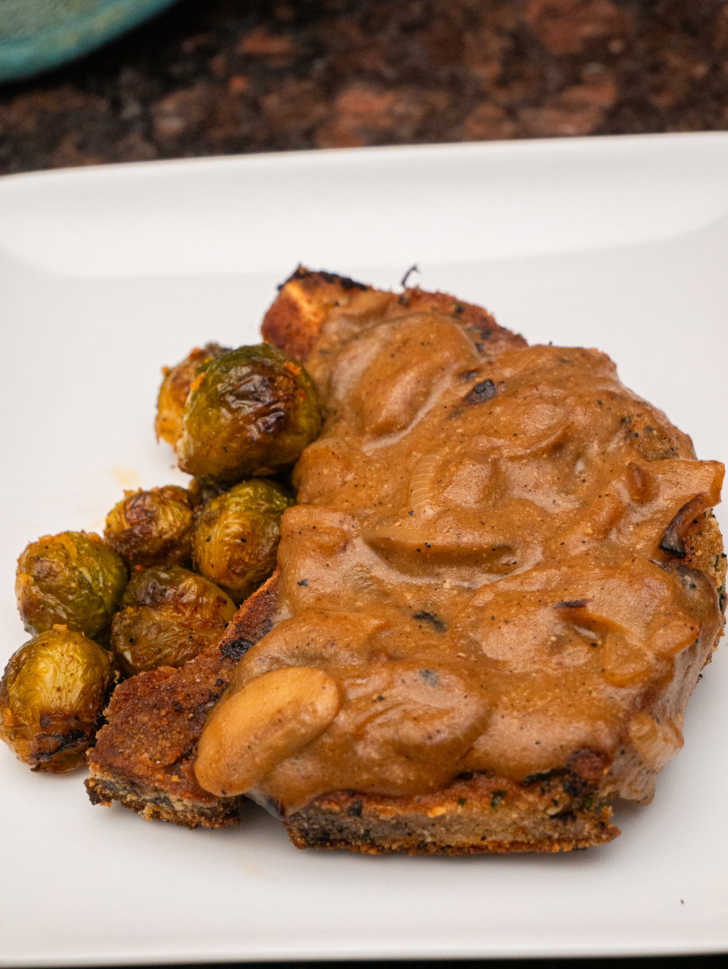 I think there's something so magical about a pork chop that's covered in a mushroom gravy. The combination of salty and savory on top of juicy pork is positively drool-worthy. There are two essential factors to this meal: keeping the pork tender and finding the right consistency and flavor to the gravy. I've got bone-in pork chops for this dish; they take a little longer to cook but they're a little more flavorful, I think than boneless. To preserve the tender meat, I'm coating my pork chops in breadcrumbs and giving them a quick fry on the stovetop before they go into the oven to finish baking. This will go a long way to locking in moisture and adding flavor to the blank canvas that is pork. Get the recipe here!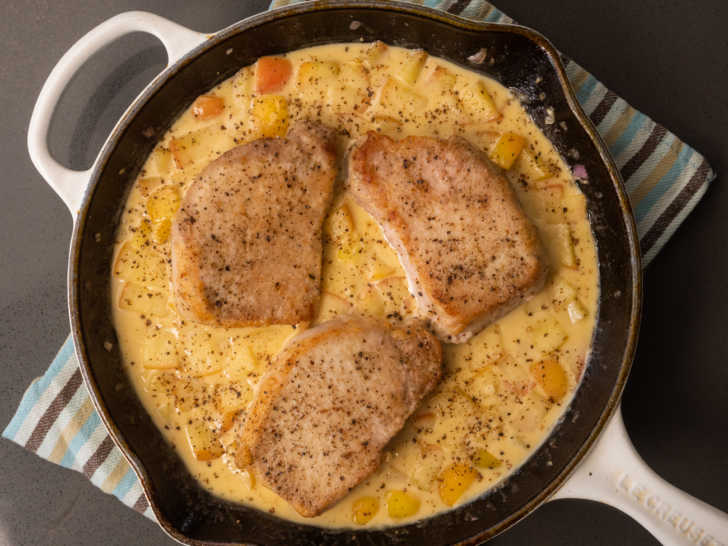 Dishes with an autumnal twist always seem coziest, don't they? That's just what we have in store for you here – a cozy and comforting skillet recipe that brings you tender, savory pork chops in a creamy pan sauce that's flavored with brandy, maple, and sweet apples. I know that sounds pretty good but I can promise you that it tastes even better, and coming in at just over thirty minutes to prepare, it's a dish you can fit in on even your busiest weeknight. Get the recipe here!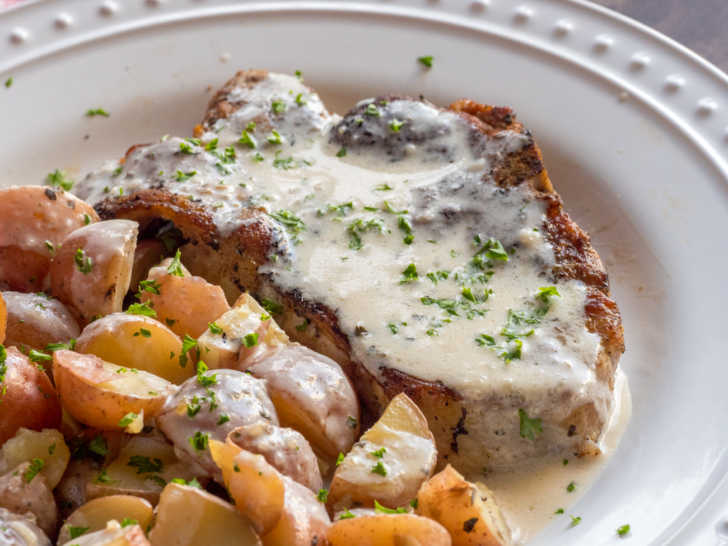 The magic of the slow cooker is that it does almost all the work for you. Pop in a few ingredients, go about your day, and come back to something hot and delicious. It's a master at turning inexpensive cuts of meat into something tender and juicy, but it feels even more magic when you get a complete meal out of it. Like succulent, flavorful pork chops with tender baby potatoes… and a creamy, herb-scented sauce to pour over everything. (Yup! All of that out of one slow cooker.) Get the recipe here!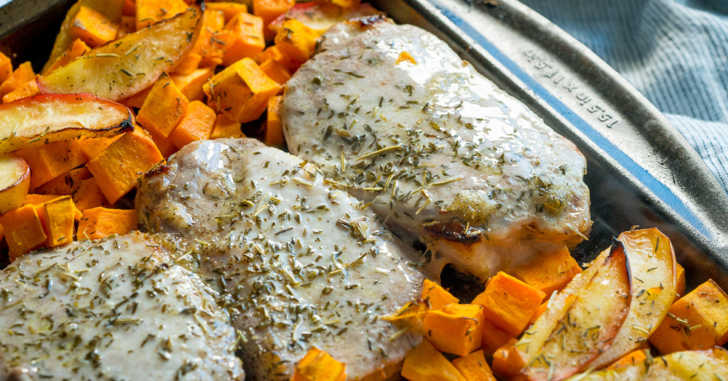 This Sheet Pan Honey Glazed Pork Chops recipe has just a few simple steps to follow. Plus, the ingredient list is relatively small, which is always a plus in my book! With seasoned pork chops, sweet potatoes, and apples, this dinner is bursting with savory-sweet flavor! Get the recipe here!
SKM: below-content placeholder
Whizzco for 12T