This is the Armenian take on a Mediterranean classic.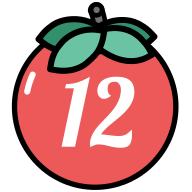 Sedrak Mamulyan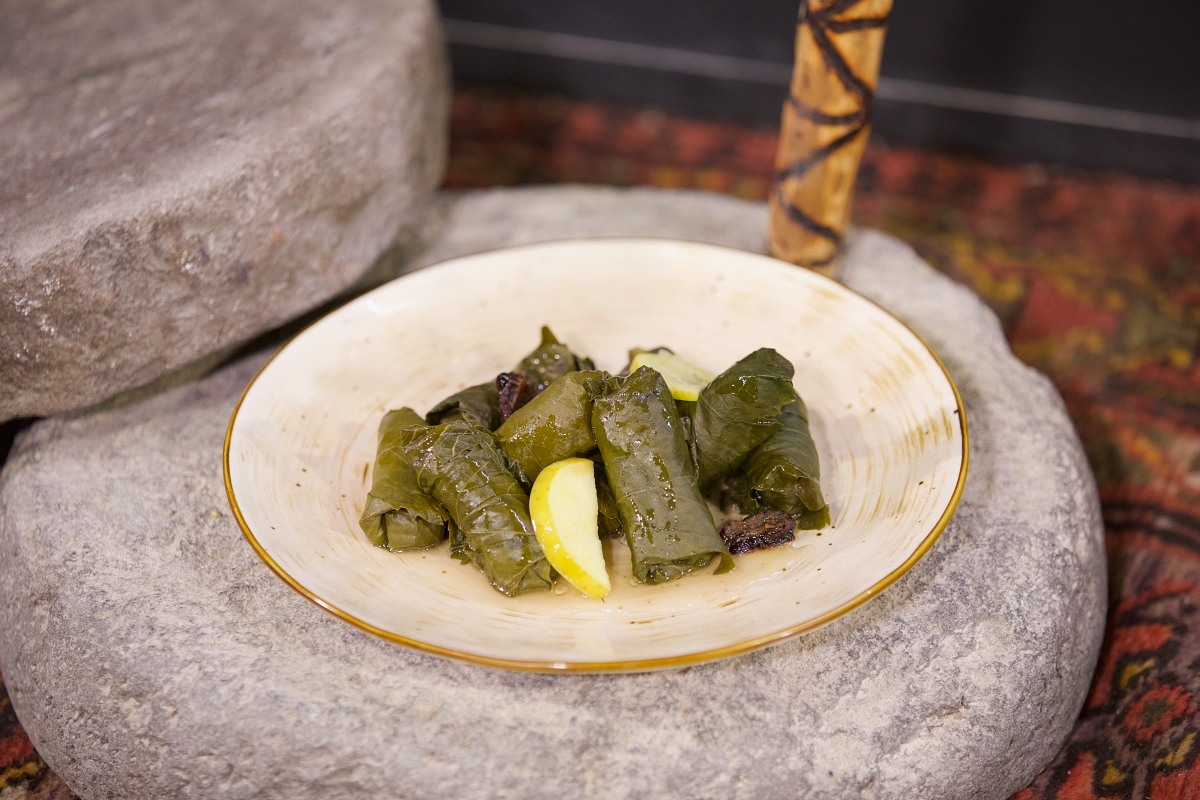 Go to most Greek, Mediterranean, or even Indian restaurants and you'll likely find dolma on the menu. This hearty appetizer is popular around the world and relies on stuffed grape leaves as the "wrapper" for a tasty filling. For this Armenian take on dolma the stuffing is made from a traditional combination of grain and meat, deliciously spiced with rosemary and thyme.
The filling is slow-cooked in the grape leaves for a homemade taste that only time can deliver. In this case the meat is beef which gets a hint of sweetness from prunes and apples which are layered in with the dolma. Prunes are great for cooking because they add sugar and a delicate flavor without overwhelming the other ingredients in the dish.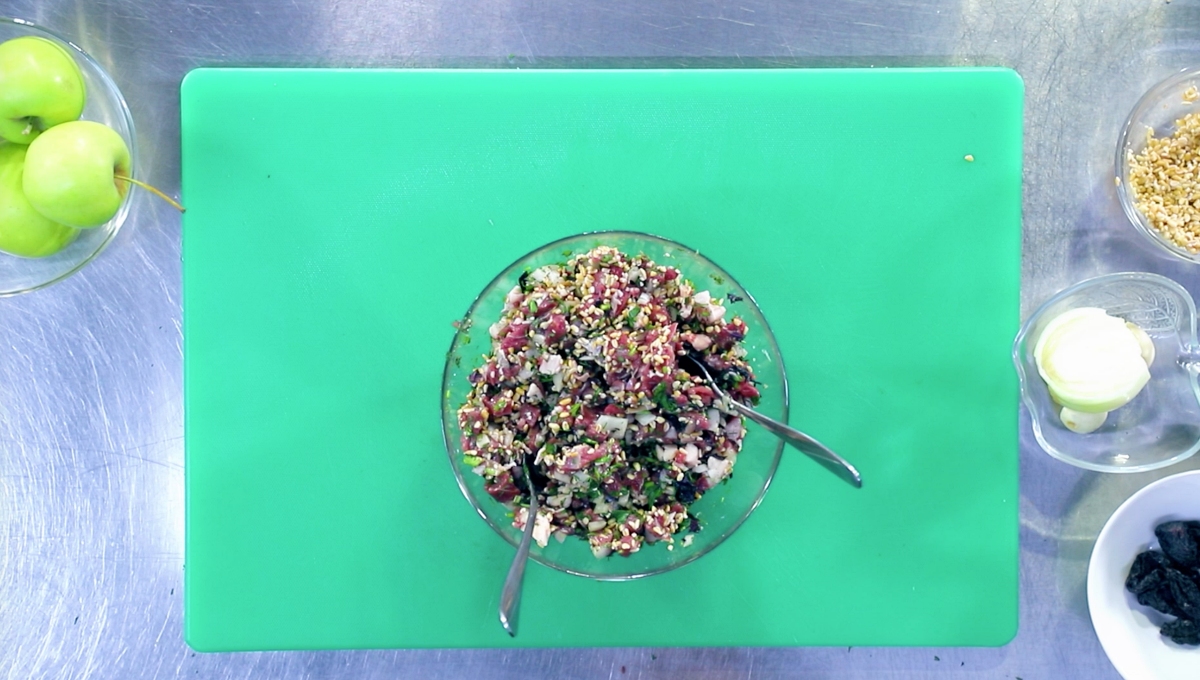 The dolma are steamed in a pan with boiling water, then set to simmer for an hour. You can find pickled/preserved grape leaves at most international markets and at many grocery stores. If you can find fresh then that is preferred since the leaves are generally easier to work with before being preserved.
Traditionally a plate is added to weigh the dolma down and keep them in the hot water so they can cook properly. Then also add a lid to your pot so that the water stays in, too.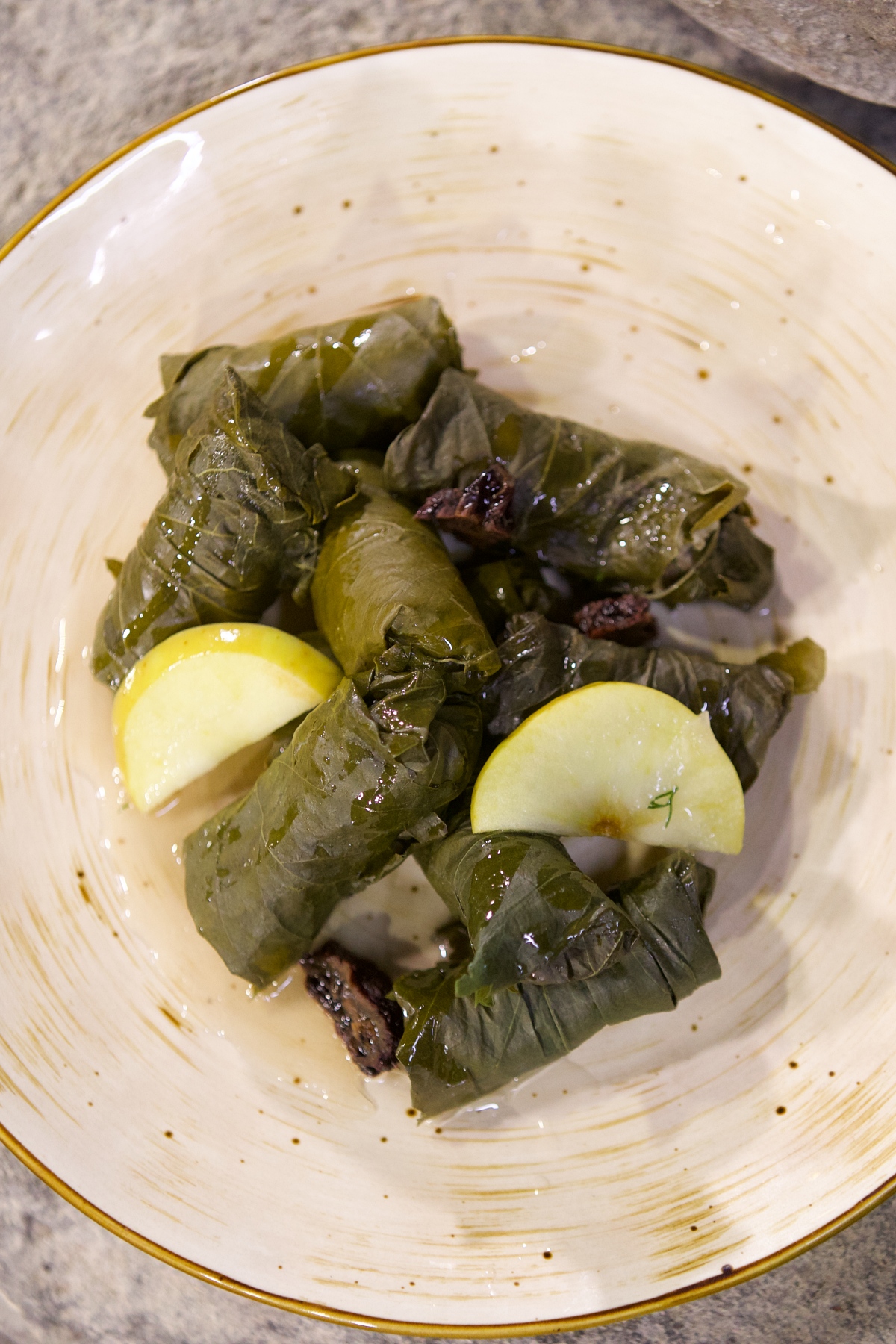 The things you don't want to do are to let the water evaporate or stir the dolma once they're in the pan as this can ruin them pretty easily.
During the last 2-3 minutes of cooking add some sunflower oil to the dolma to give them a silky finish. Then serve these with tzatziki or yogurt sauce and enjoy a treat from Armenia right in your own home.
Msho Dolma
Serves 4
30m prep time
1h cook time
Ingredients
1 1/2 lbs beef
1/2 cup prunes
3 small apples
1 medium onion
10-12 oz grape leaves
1/2 cup bulgur wheat
1 1/2 ounces fresh basil
1 1/2 ounces fresh rosemary
1 1/2 ounces fresh parsley
1 tsp salt
1 1/2 tsp black pepper
3 Tbsp sunflower oil
Preparation
Dice the beef into small pieces. Finely chop the onion, basil, rosemary and parsley and mix them together. Season the mixture with salt and black pepper and continue mixing well to get a total mass of spices.
Add the spices and cracked wheat to the beef and mix well. Stuff the grape leaves with the meat mixture (uncooked) and arrange in the pan.
Slice apples into thin wedges. After each layer of dolma add sliced apples and cut prunes onto it. At the end, put a plate upside down on the dolmas and add boiling water to fully cover it.
Turn the heat to low as the water starts boiling and cook for 60 minutes (covered) without stirring.
Add sunflower oil and after 2 to 3 minutes remove the pan from the heat and serve.
SKM: below-content placeholder
Whizzco for 12T