This delicious blend of cheese, herbs, and spinach will make you mouth water!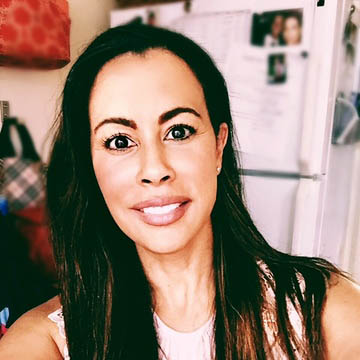 Melissa Maxwell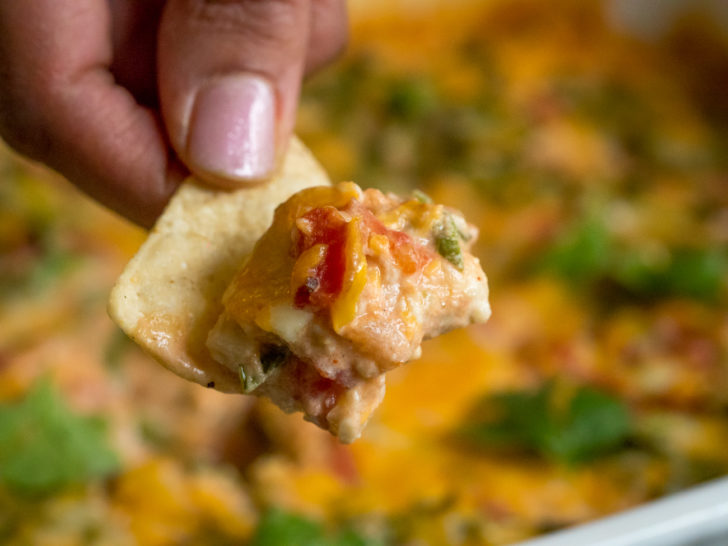 Don't you agree that melted cheese really compliments Latin flavors well? We sure do, and with this tasty dip, it's nice to know that you can share that kind of deliciousness with friends and family without necessarily having to roll up your sleeves to serve an entire meal. These Latin-inspired ingredients go into one dish and you can mix it all together ahead of time, which is such a time-saver. We always love things you can make ahead and this great spice combination is amazing with tons of flavor and not too much heat. Your guests won't be able to resist how melty and bubbly it is out of the oven, and, when paired with salty, crispy tortilla chips that go great with the dip, you end up with an amazing dish that people won't be able to get enough of.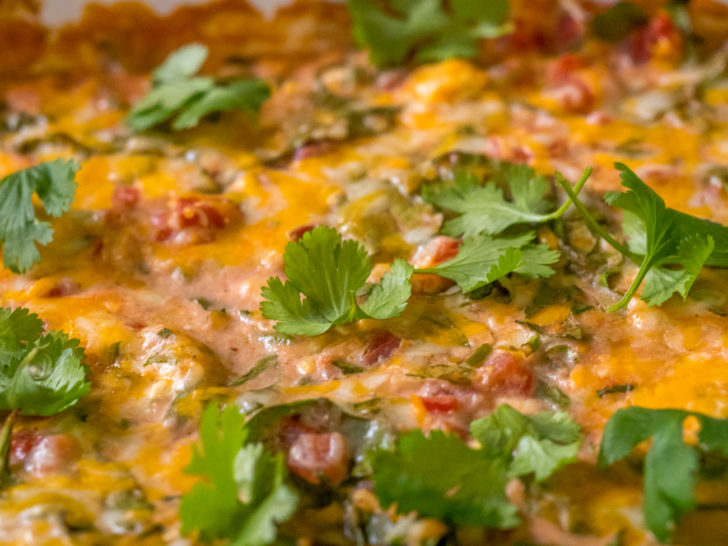 Cheese, sour cream, and cream cheese are a triple threat that tastes sooo good, especially when you stir in the other spices such as cumin, one of the most popular and traditional Mexican seasonings, that really gives this dish its Latin flavor. Be careful though: cumin is one of the stronger flavors in our spice rack so we kept the measurement small at 1/4 teaspoon so as not to overpower everything else.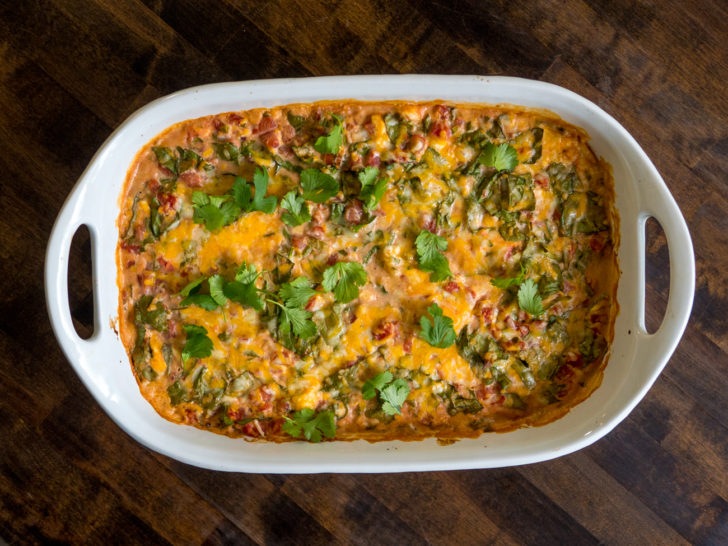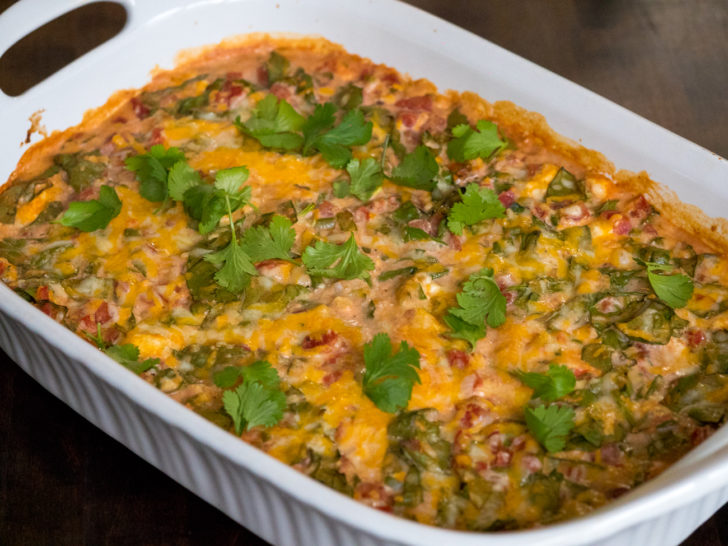 In addition to dry spices, you will love that this dish calls for chopped onion and a minced jalapeño for a little zip. The onion and jalapeño become milder when cooked, plus, we threw in fresh spinach which adds a fantastic, fresh twist. We suggest adding the entire package of spinach; while that may seem like a lot at first, it cooks down to half the size, so not to worry! Diced tomatoes are a sweet counterbalance to the slightly spicy ingredients and they also really enhance the flavor of the spinach.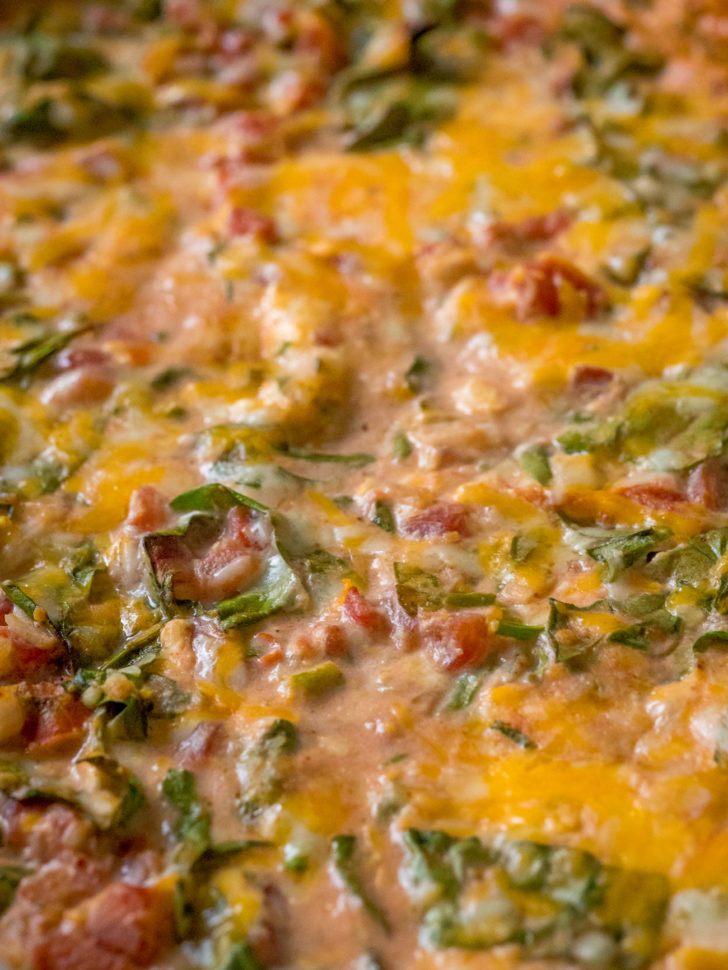 If you are wondering if this dip truly is as good as it sounds, the answer is YES! We encourage you to grab these easy ingredients and put them together as soon as possible, then invite your friends and family over. Tell them you've got an amazing new dish to share and not to forget the chips!
Mexican Spinach Dip
Ingredients
1 (8 oz.) package cream cheese, room temperature
1/3 cup sour cream
2 cups Mexican-blend cheese, grated
1 (5 oz.) package fresh spinach, cut into smaller pieces, if desired
2 (X oz.) cans diced tomatoes
1 jalapeño, seeds removed, minced
1/4 cup yellow onion, minced
1/2 teaspoon chili powder
1/2 teaspoon garlic powder
1/4 teaspoon onion powder
1/4 teaspoon cumin
kosher salt and freshly ground pepper, to taste
Preparation
Preheat oven to 350º F.
Stir together cream cheese and sour cream in a large bowl, then stir in cheese, spinach, tomatoes, jalapeño and onion.
Season with chili powder, garlic powder, onion powder and cumin, adding salt or pepper, if desired.
Transfer mixture to a 9x13-inch baking dish and place in oven.
Bake for 25-30 minutes, or until hot and bubbly.
Remove and serve hot with chips.
Recipe adapted from Girls Dish
SKM: below-content placeholder
Whizzco for 12T