A great tasting way to lightly pickle cues with no brine or vinegar!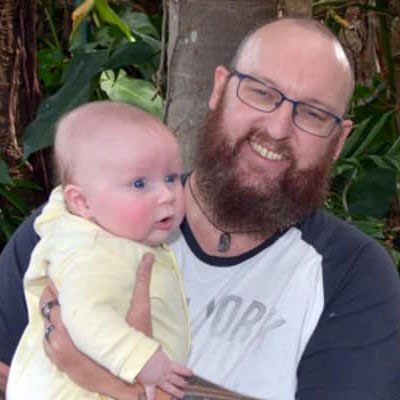 Jono Elderton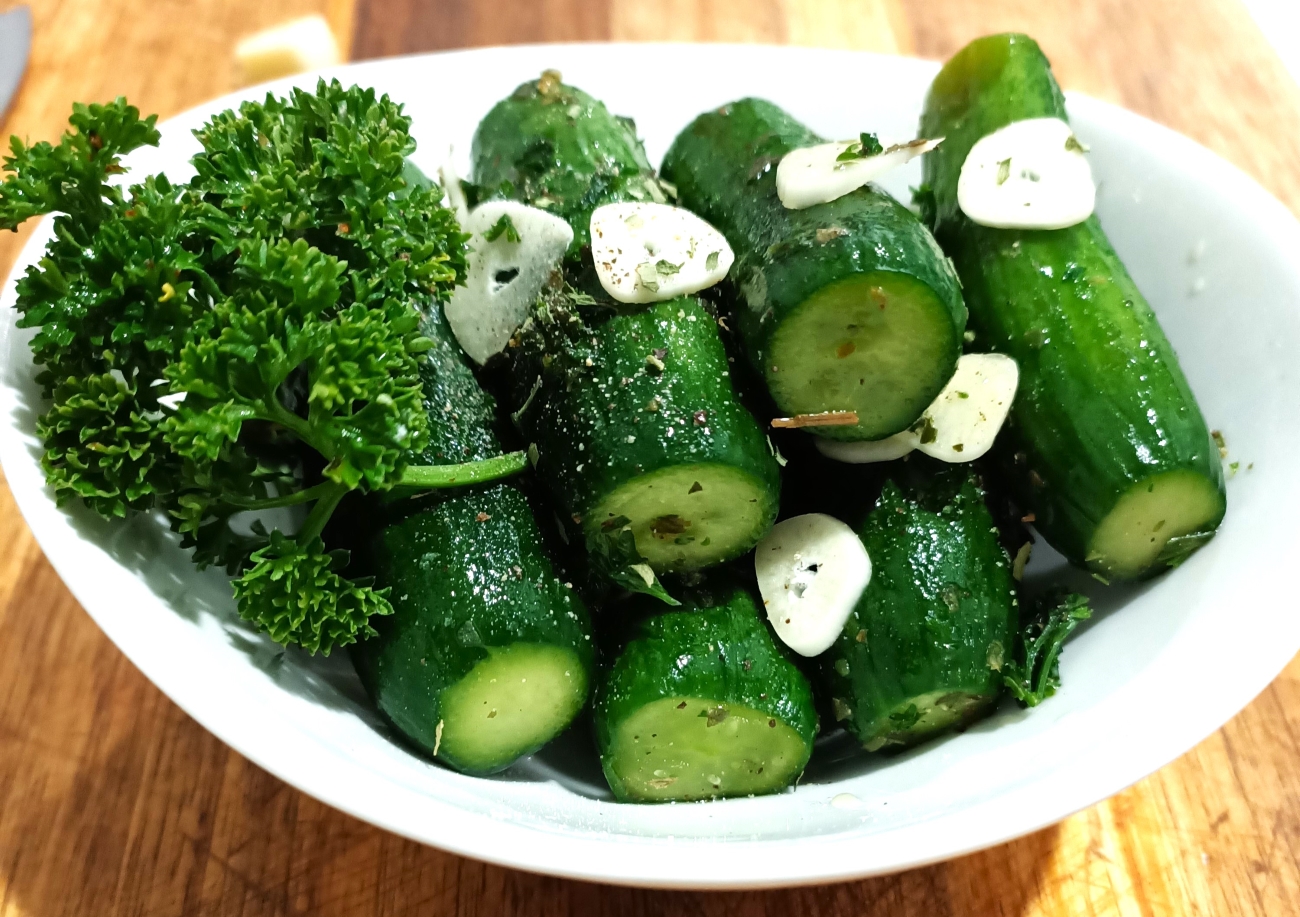 I began my love affair with pickled cucumbers during my first visit to the United States, many moons ago. They were always served with a burger and fries, so natural curiosity (and a professional appetite) got me chomping on them along with the rest of my meal. I found them salty yet refreshing, and a great accompaniment for a cold beer. Even now, some 15 years later, I usually have a jar of pickled cucumbers in the fridge for snack times.
Doing my own pickling has never been on my list of things to do, although that stance has changed, a little. I had no idea that you could make a sharp, refreshing pickled cucumber by using salt, herbs and garlic, in just a few hours, all without the use of brine or vinegar.
The recipe below is a variation on a time honored Russian staple. It's an extremely simple way to get delightfully crunchy pickled cucumbers in a short time. All you need to do is let salt go to work over a few hours to get the cucumbers lightly fermented, while also seasoning the veg with yummy herbs and spices.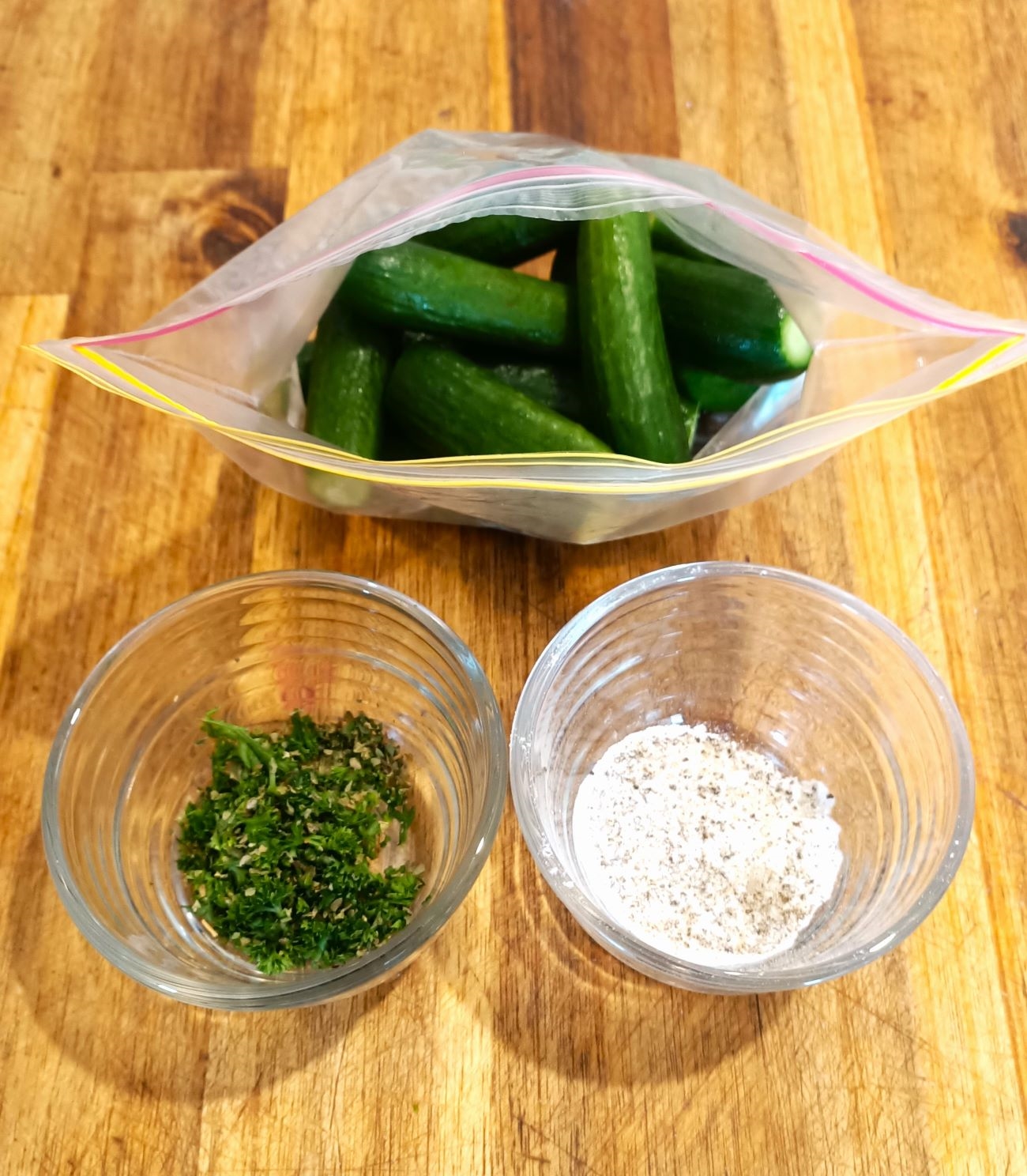 I used a combination of tarragon, marjoram, and fresh parsley, along with some slivered garlic slices to create my flavorsome mini cucumbers (Qukes). Many other herbaceous combinations can do the trick, so don't be afraid to mix and match flavors. The only ingredients that are absolutely necessary are the cucumbers and salt, the rest is up to you!
Lightly pickled herbed cucumbers are perfect for a refreshing snack, especially if you're looking to avoid loading up on carbs such as chips or cookies. Now that I've done this simple recipe successfully, I'll be able to do it again whenever the fancy takes me! As good as a jar of pickles can be, these taste even better!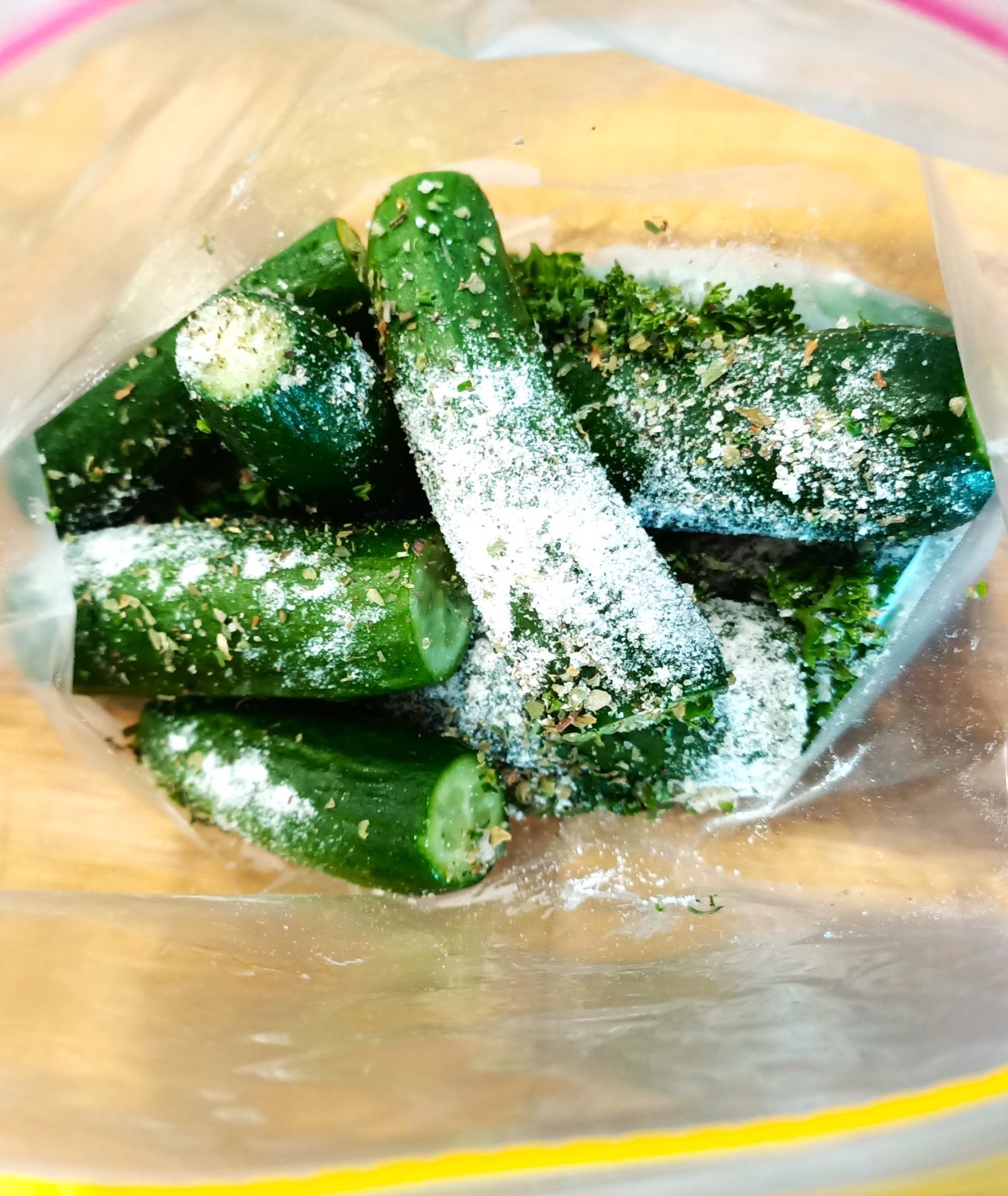 Lightly Pickled Herbed Cucumbers
Serves 4-6
10m prep time
4h inactive
Ingredients
8 oz. mini cucumbers
1 tablespoon fresh parsley, chopped roughly
1 teaspoon tarragon (fresh or dried)
1 teaspoon marjoram (fresh or dried)
2 cloves fresh garlic, peeled and sliced thinly
1 tablespoon Kosher salt
1 teaspoon black pepper
1/2 teaspoon raw sugar
Kosher salt and black pepper, to taste
Preparation
Soak cucumbers in a bowl of iced cold water for 20-30 minutes.
Remove cucumbers from the bowl, then dry thoroughly with paper towels. Slice both ends off each cucumber and place them all into a suitably sized zip-lock bag.
Combine herbs in a small dish, then sprinkle into the bag of cucumbers along with sliced garlic. Combine salt, pepper, and sugar together, then sprinkle into the bag.
Close the bag tightly, then shake for 30 seconds to toss ingredients. Keep the pickling cucumbers on the shadiest part of the kitchen counter for one hour, shaking occasionally.
Transfer pickling cucumbers to the fridge, and store for three hours
Remove cucumbers from the zip lock bag and place in a serving bowl, sprinkling with salt and pepper to taste. Serve immediately.
Recipe adapted from Free Food Tips
SKM: below-content placeholder
Whizzco for 12T