Nothing this good should be this easy.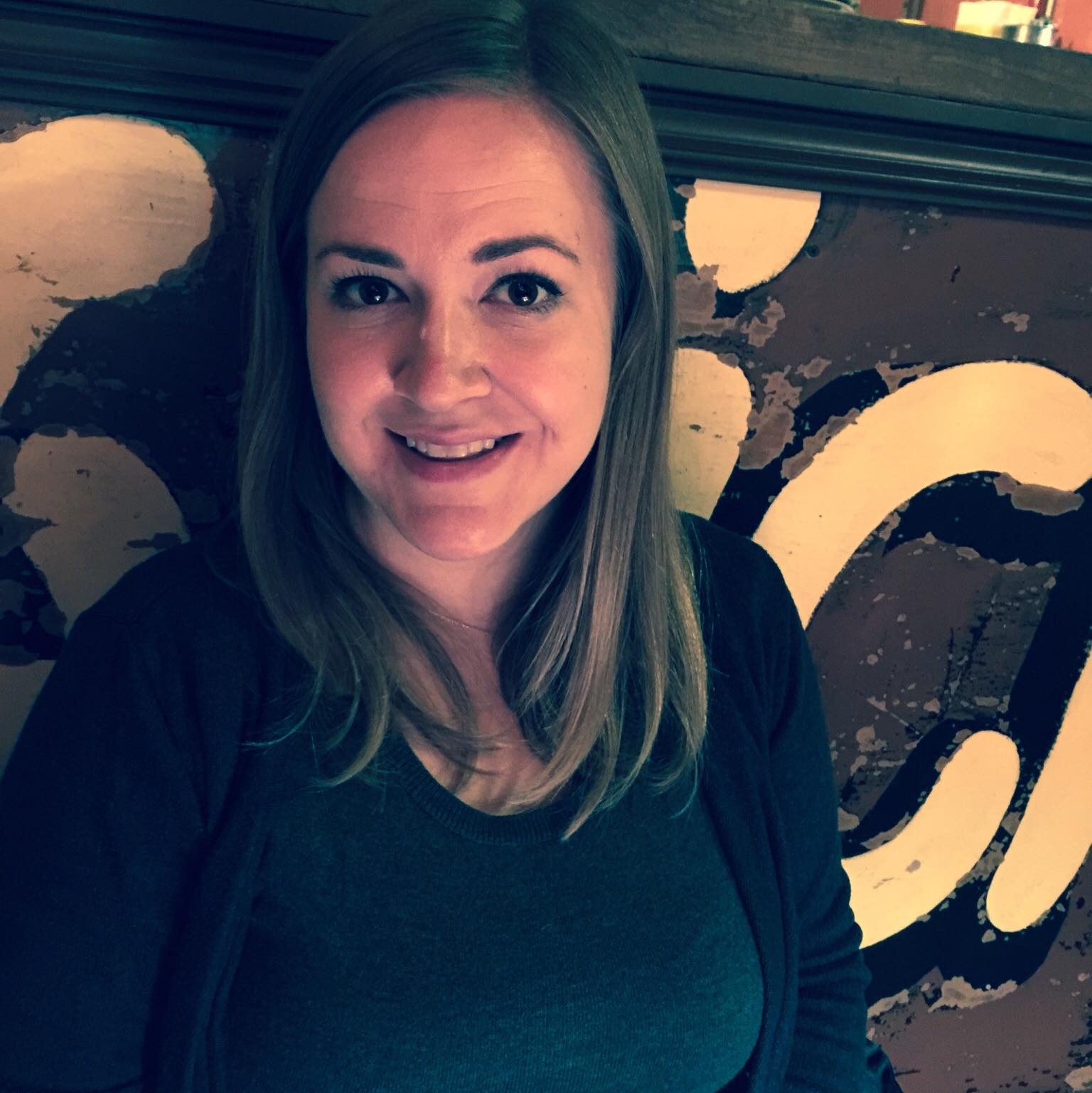 Kristy Norrell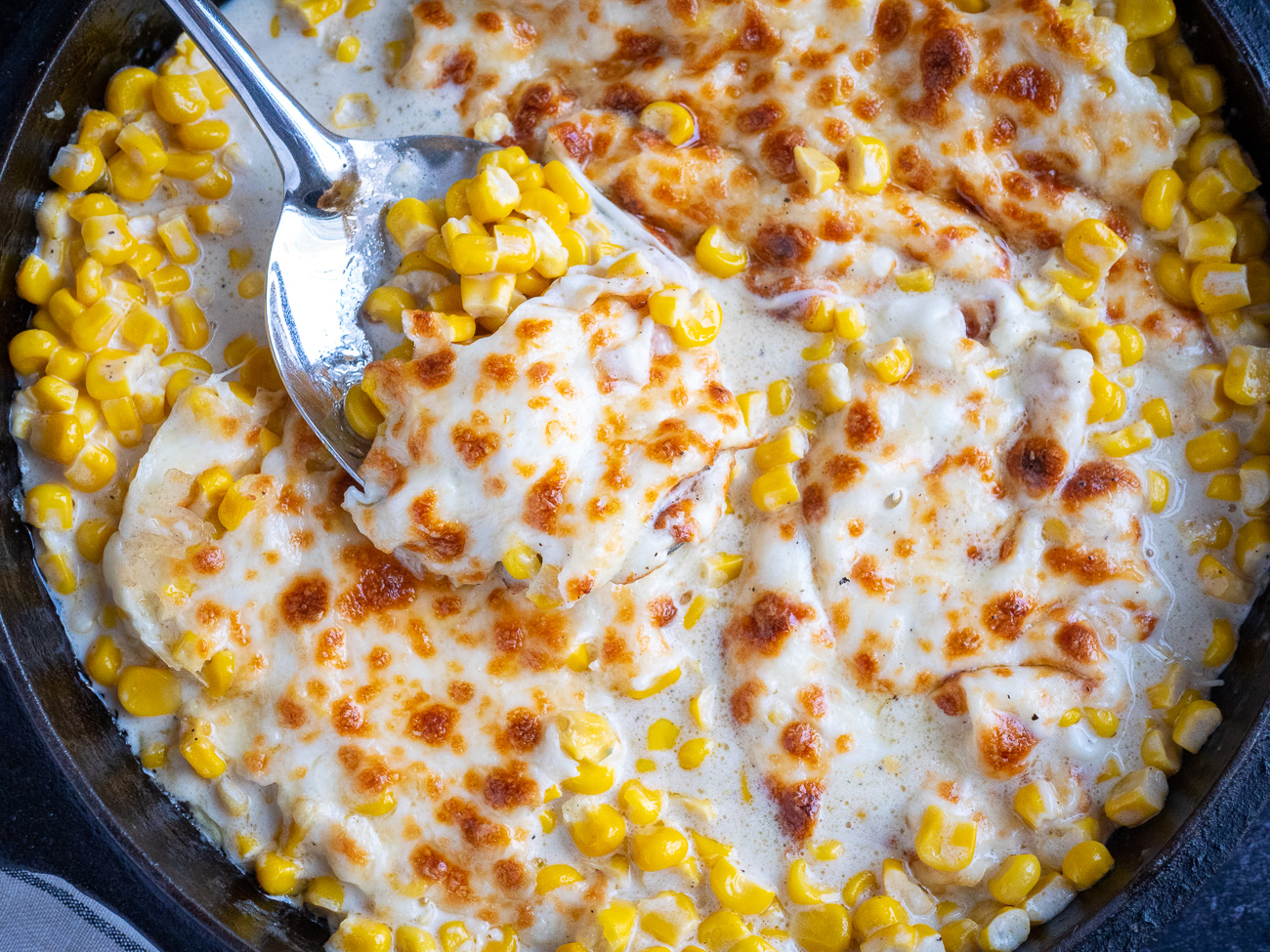 You had me at Korean Corn Cheese. When I heard those three words, I couldn't imagine that the dish would be anything short of spectacular, and I was not wrong. (The epic cheese pulls didn't hurt either.) This dish has seen its fair share of internet fame but our version is as creamy and cheesy as you could hope a thing to be, which means it makes for the ideal party dip or a very indulgent side dish. But I don't really care when you eat it, I just care that you give it a try – no one should live an entire life without Korean Corn Cheese in it.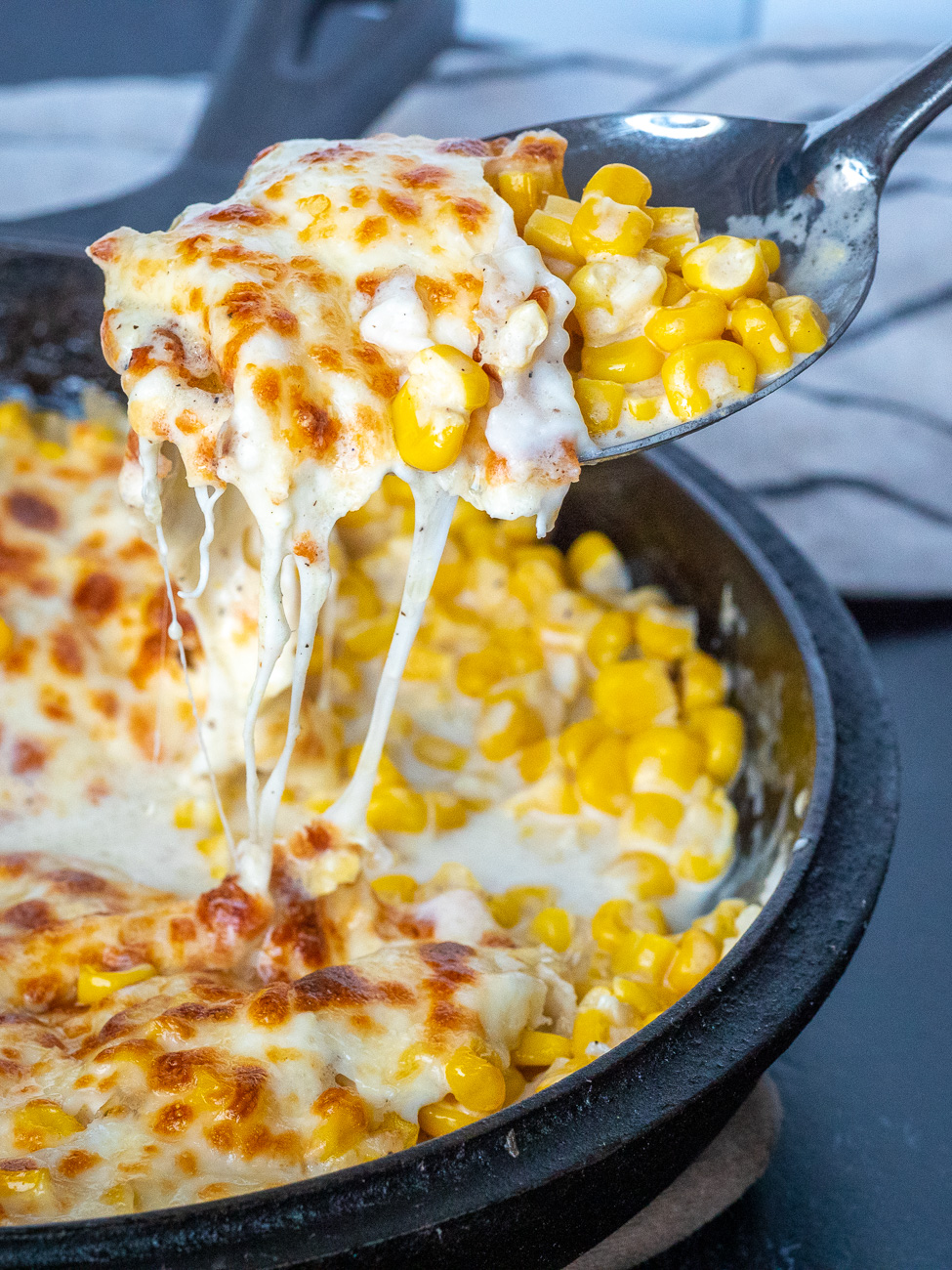 So what is Korean Corn Cheese, you ask? An excellent question. It fits into an arena of Korean food known as anju, which is food that's meant to be served with alcohol (and with all that creamy-cheesy richness, it certainly fits the bill), but it's also a dish that's often served alongside Korean bbq. It works as a dip or a side dish but no matter how you serve it, you want to serve it piping hot because the glory of this dish is the melty, stringy, ooey-gooey cheese that comes with every scoop.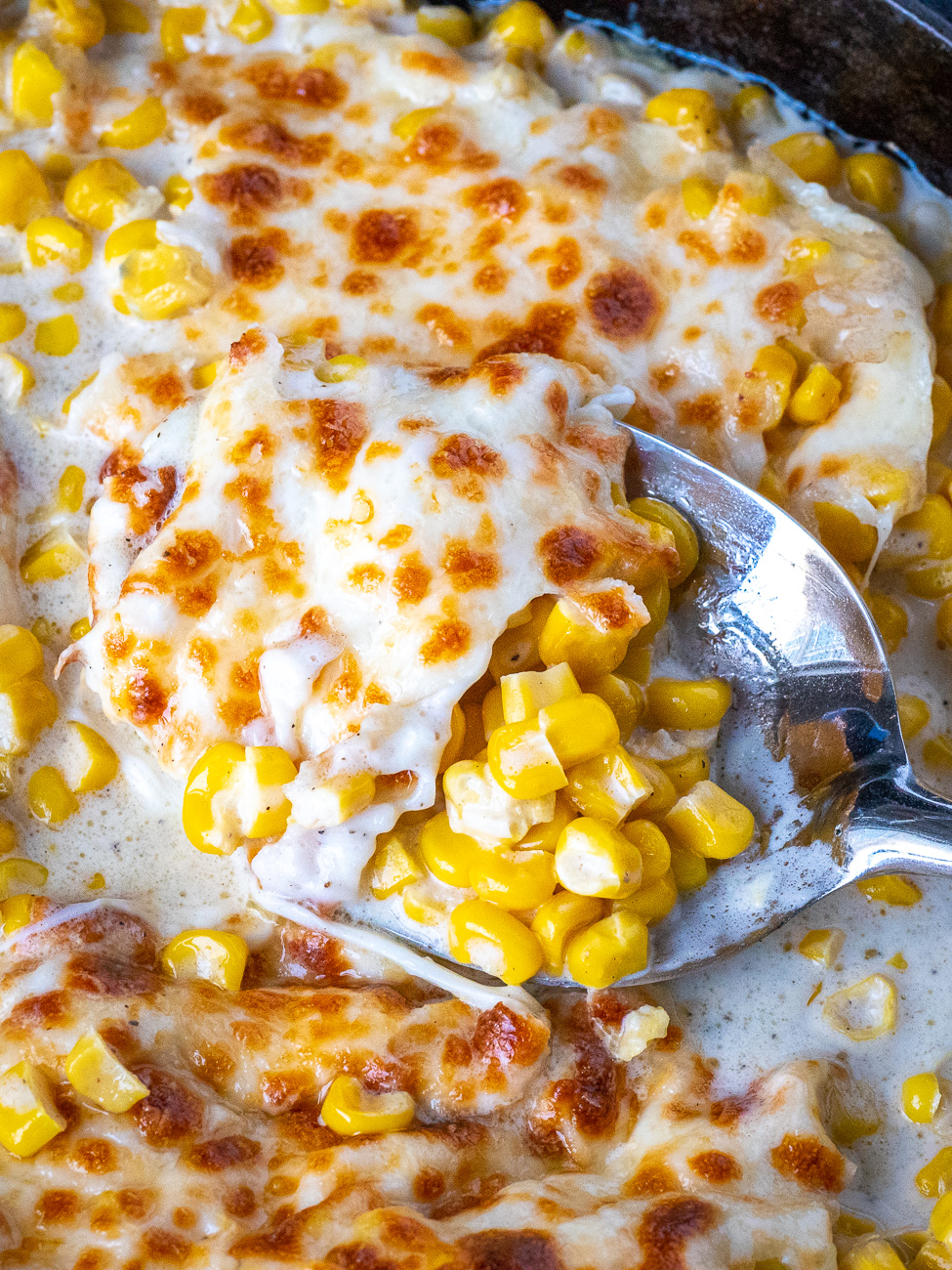 It's a dish that plays off of sweet and savory combinations – many versions use sweet canned corn and even add some sugar to bump the sweetness up a bit, but there's also plenty of salt and cheese and some savory green onion involved. And it is perfection.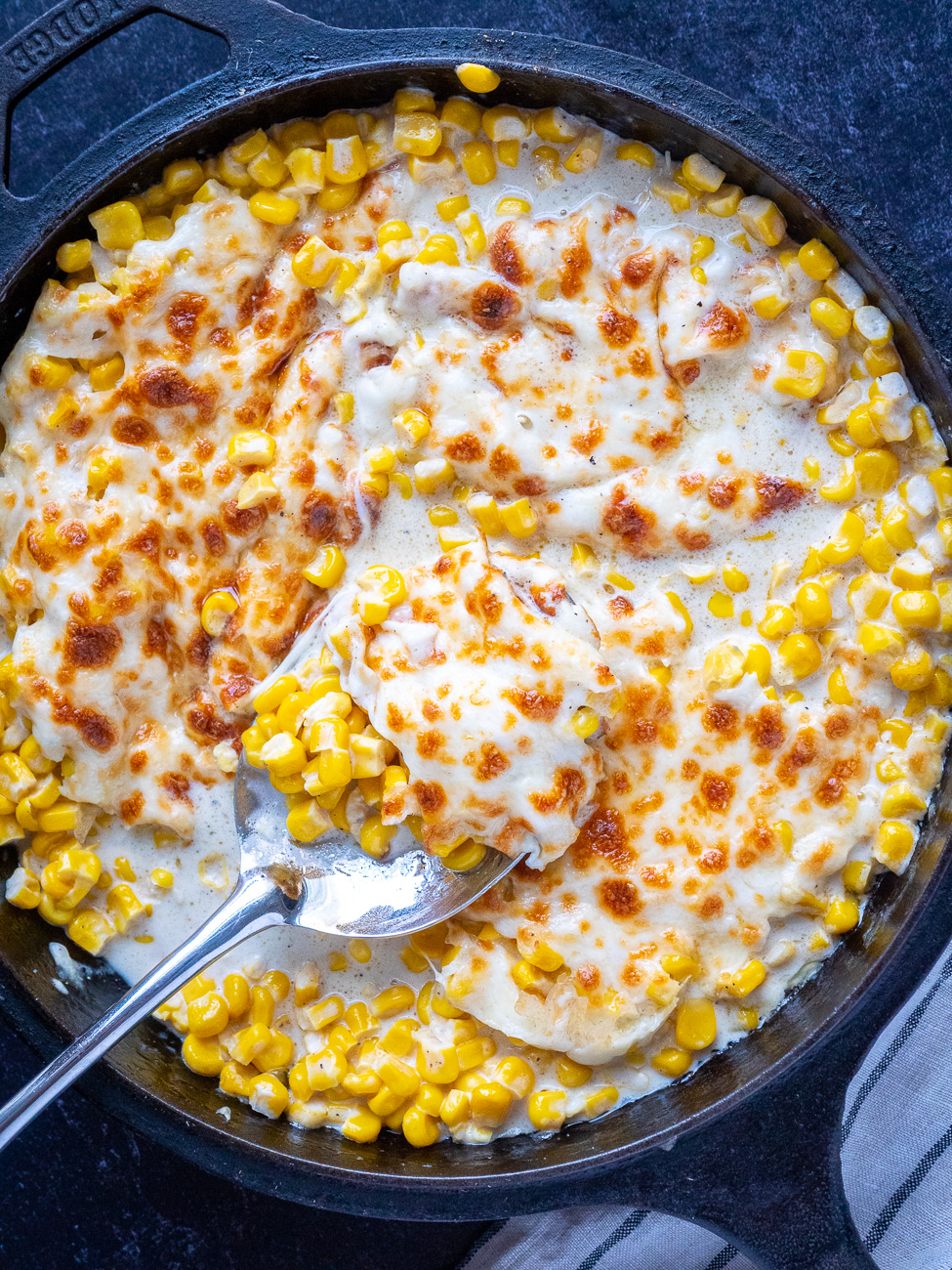 Korean Corn Cheese
Serves 6
5m prep time
10m cook time
Ingredients
2 (15 oz each) cans corn kernels, drained
1/3 cup mayonnaise
2 teaspoons granulated sugar
3 tablespoons unsalted butter
1 cup shredded mozzarella cheese, grated
1 green onion, thinly sliced
Kosher salt and freshly ground black pepper, to taste
Preparation
Set a cast iron skillet over medium heat and add corn, butter, mayonnaise, and sugar. Stir continuously until butter has melted and mayonnaise and butter have combined. Season with salt and pepper.
Once bubbling, sprinkle cheese over the top. Place under low broiler in oven and cook until cheese is golden brown.
Serve garnished with green onion and enjoy!
Recipe adapted from The New York Times.>
SKM: below-content placeholder
Whizzco for 12T