My favorite summer recipe, hands down.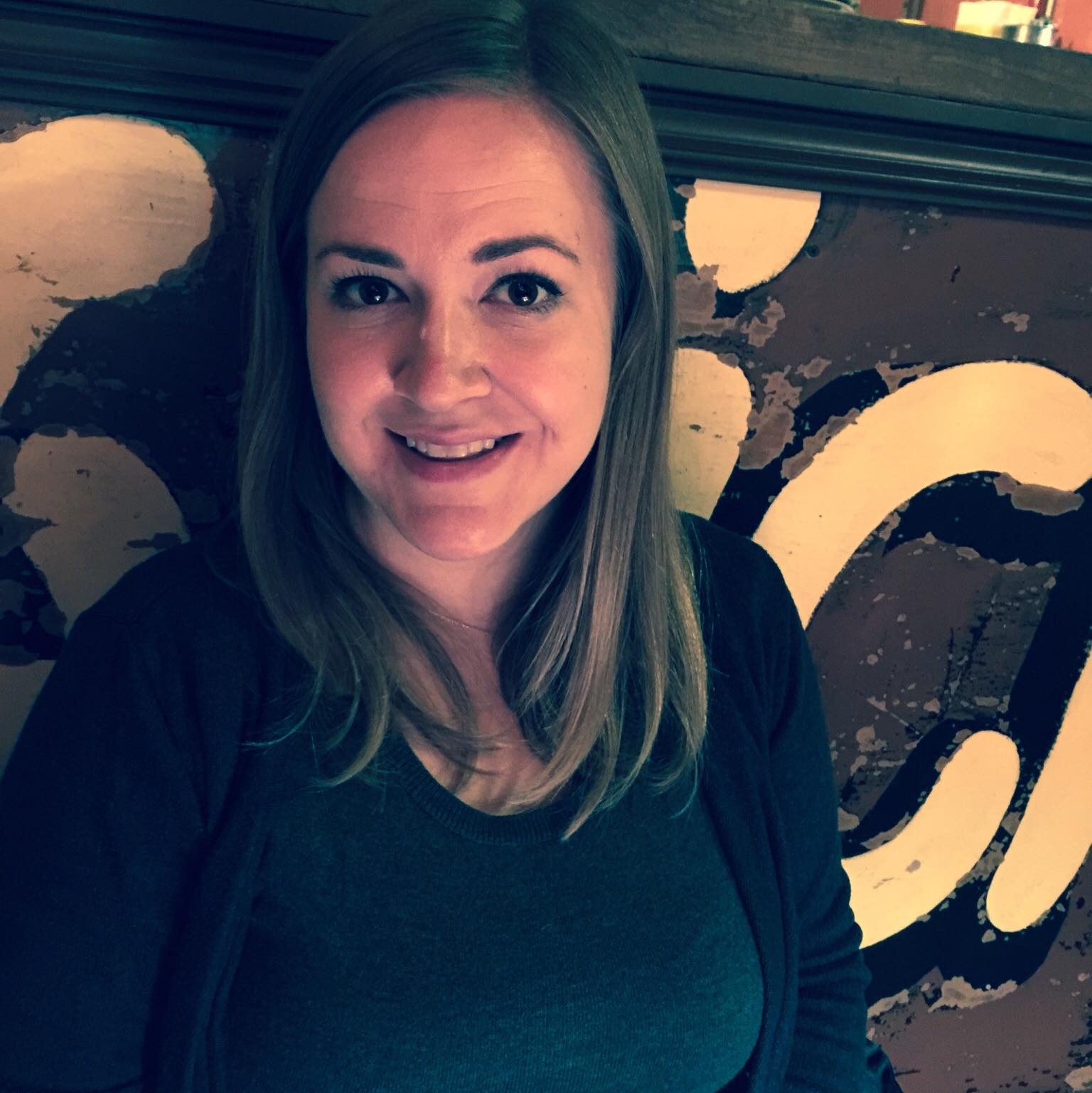 Kristy Norrell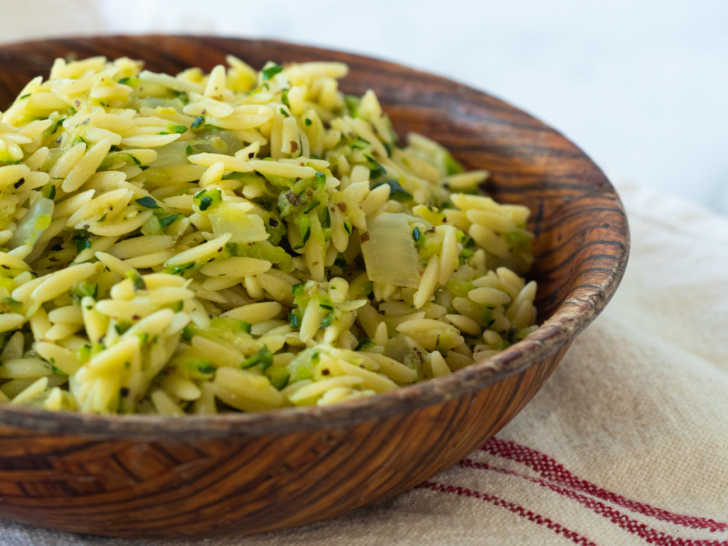 If I had to pick one favorite recipe of summer, it would be this Disappearing Zucchini Orzo, no question. It's a recipe that comes from Barbara Kingsolver's book Animal, Vegetable, Miracle and while it's a useful one since there seems to be no limit to the amount of zucchini you can tuck into it, it also happens to be incredibly delicious. I've served it for friends and family countless times and each and every time someone has begged for the recipe. You can serve it warm, at room temperature, or even chilled, and you can use any summer squash you'd like, omit the cheese or add more, switch out the herbs… That is to say, it's incredibly versatile… but the main selling point is just how good it tastes.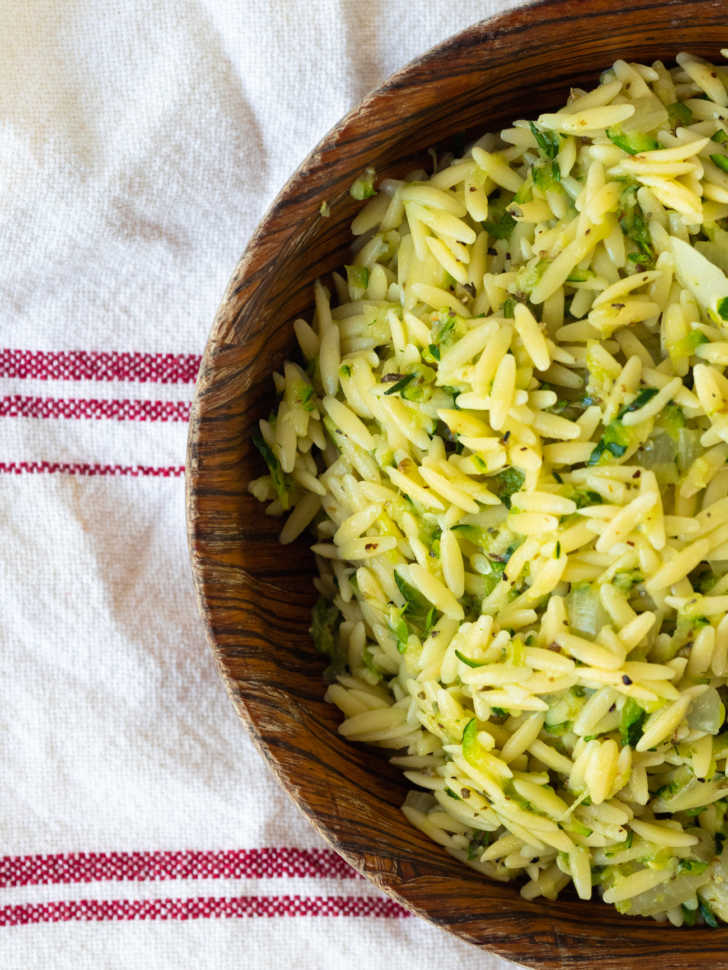 This is a simple side dish. All you're doing is boiling some orzo and, while that simmers, cooking down some onions, garlic, and about a metric ton of zucchini in some olive oil. The recipe calls for three large zucchini, but I promise you can use more. There seems to be no end to the amount of zucchini you can use here – since it's grated it 'disappears' into the orzo, hence the name.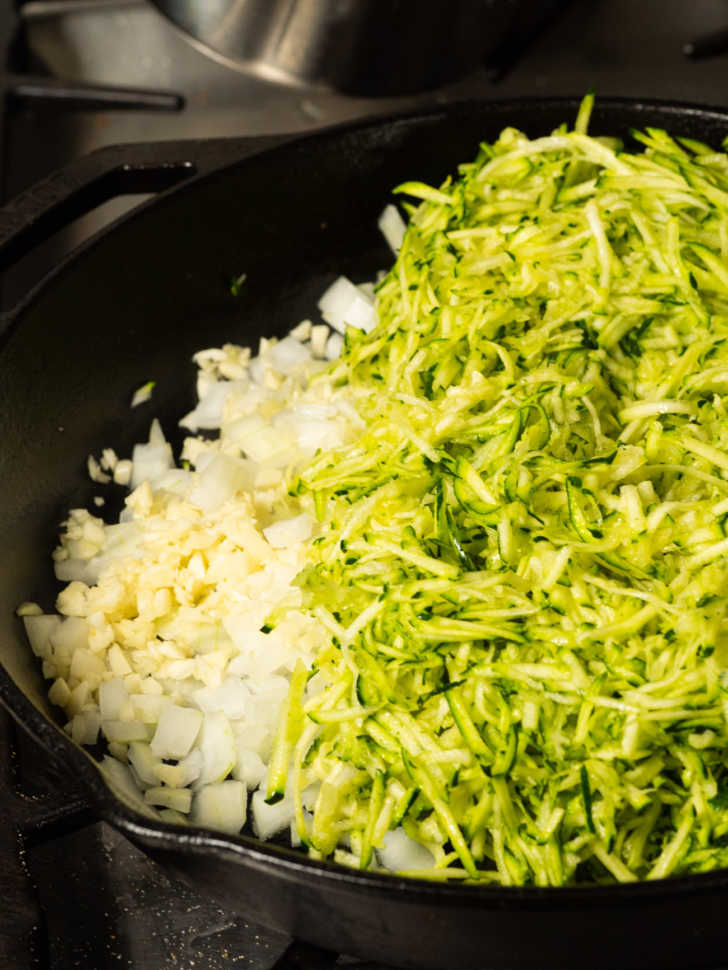 The name also gives nod to the fact that this dish disappears fast – it's that good. Once your zucchini has cooked down a bit and the orzo is tender, you stir them both together with some oregano and thyme, some parmesan, and of course some salt and pepper. You can use one herb or the other, you can add more parm or leave it out completely… it seems to taste delicious no matter how you adjust the recipe to fit your needs.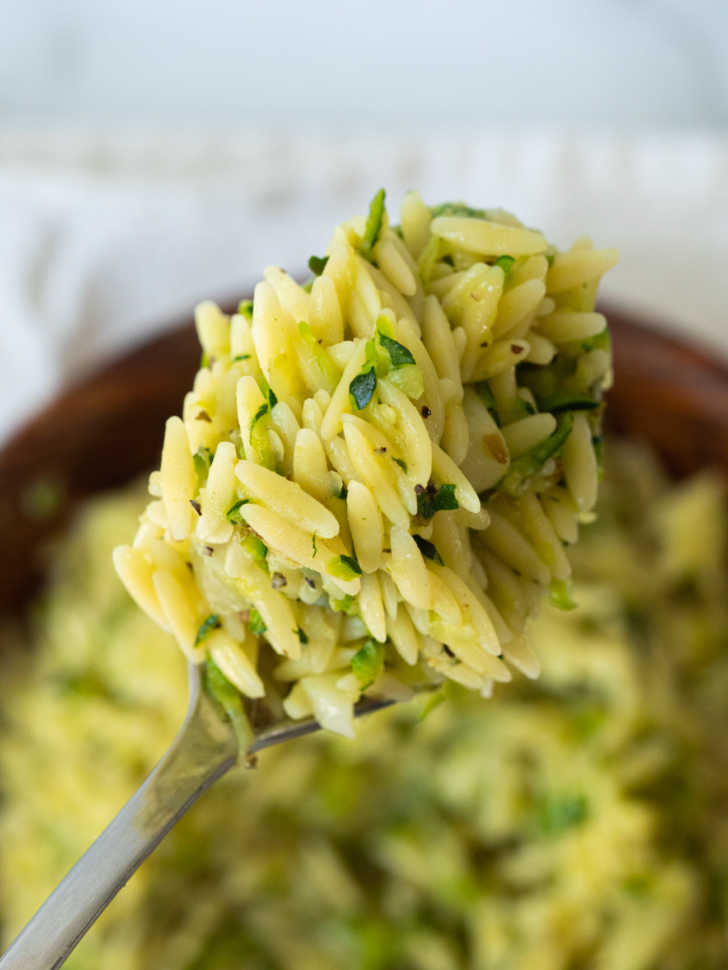 If I recall correctly, this recipe was the Kingsolver's attempt to deal with summer's endless squash bounty. It does that, definitely – it's a recipe that carries a lot of squash – but it does it in an easy and delicious way. It's a dish I never get tired of and once the garden gets going, you can be sure to see it on our dinner table in regular rotation.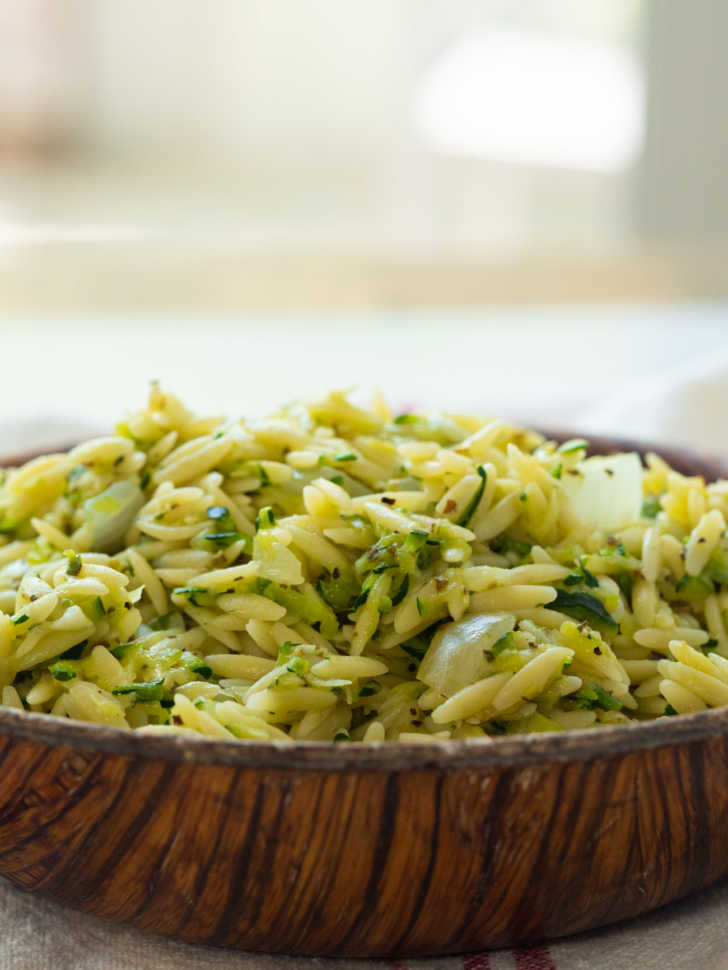 Barbara Kingsolver's Disappearing Zucchini Orzo
Serves 8
5m prep time
15m cook time
Ingredients
1 lb orzo pasta
3 tablespoons olive oil
1 white or yellow onion, chopped
2 cloves garlic, minced
3 large zucchini, grated
2 teaspoons fresh thyme
1 teaspoon fresh oregano, minced
1/4 cup Parmesan cheese, freshly grated
Kosher salt and freshly ground black pepper, to taste
Preparation
Bring 6 cups of water to a boil in a large pot. Add salt and orzo and cook until just tender, 8-10 minutes.
In a large skillet, heat olive oil over medium-high heat. Add onion, garlic, and zucchini and sauté until lightly golden.
Add thyme and oregano and remove from heat.
In a large bowl, toss together the orzo, zucchini mixture, and cheese and season to taste with salt and pepper. Serve chilled or room temperature. Enjoy!
Recipe from Animal Vegetable Miracle.
SKM: below-content placeholder
Whizzco for 12T