Going strong since 1959.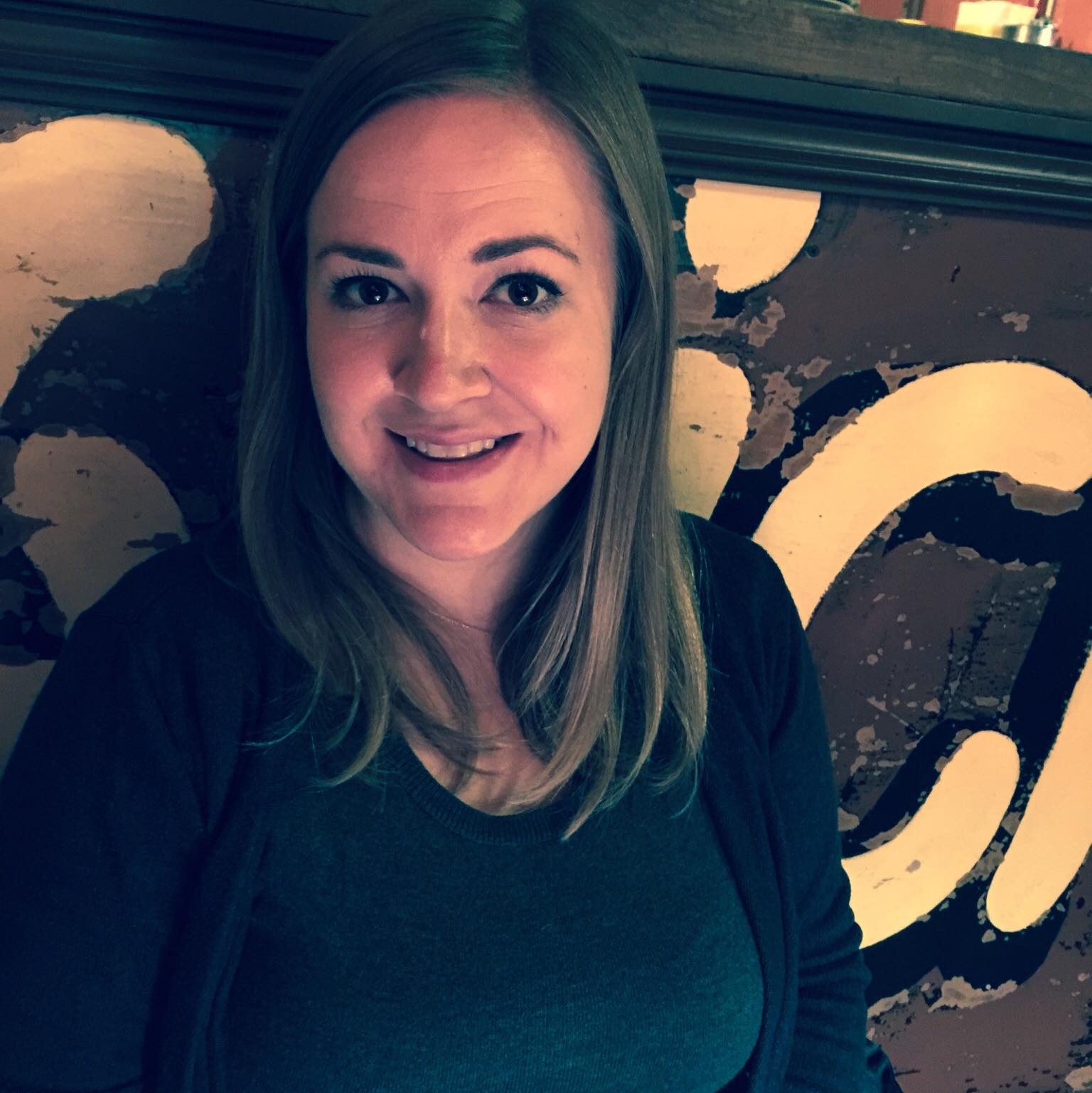 Kristy Norrell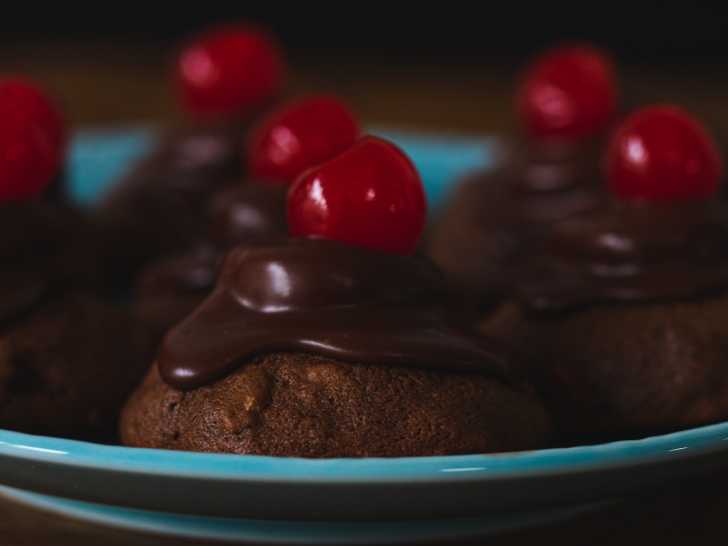 Jim Dandies are a vintage Christmas cookie created by a teenager named James Petersen in Withee, Wisconsin in 1959. They're a simple chocolate and cherry drop cookie that's topped with marshmallow and a bit of drizzly chocolate frosting. In other words, they're amazing. So amazing, that it's hard to believe a teenager had the skills to invent such a great cookie! But we're sure glad he did. Though they were born all the way back in 1959, they're every bit as delicious today.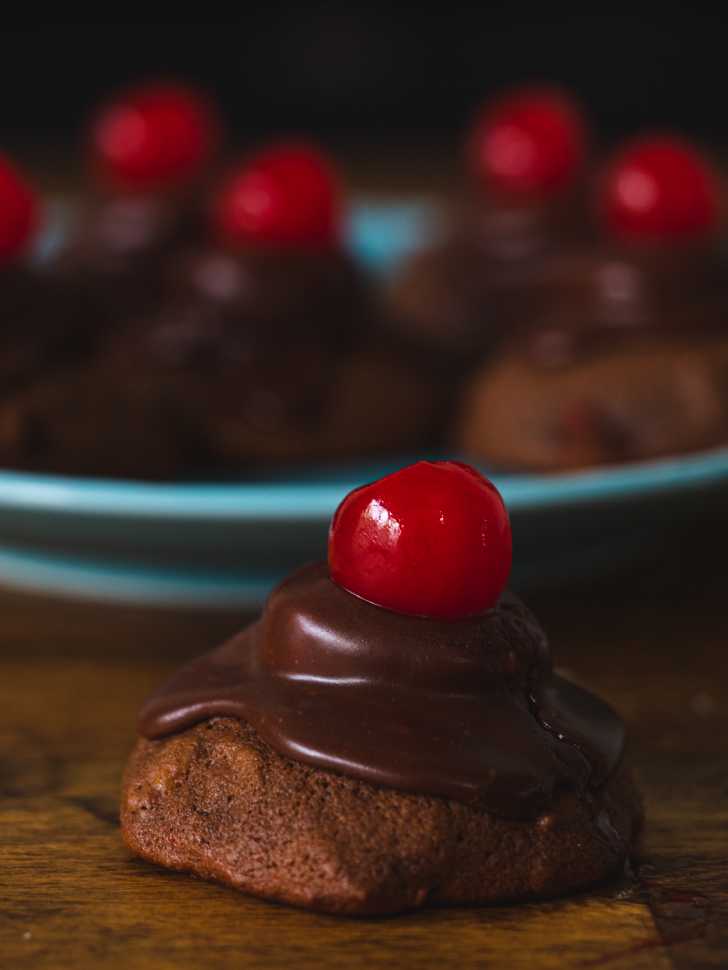 The batter itself starts out fairly standard – cream the butter and sugar, add the eggs, and the dry ingredients – but it also includes some maraschino cherry juice, melted chocolate, and chopped cherries and walnuts. (How good does that sound, right?)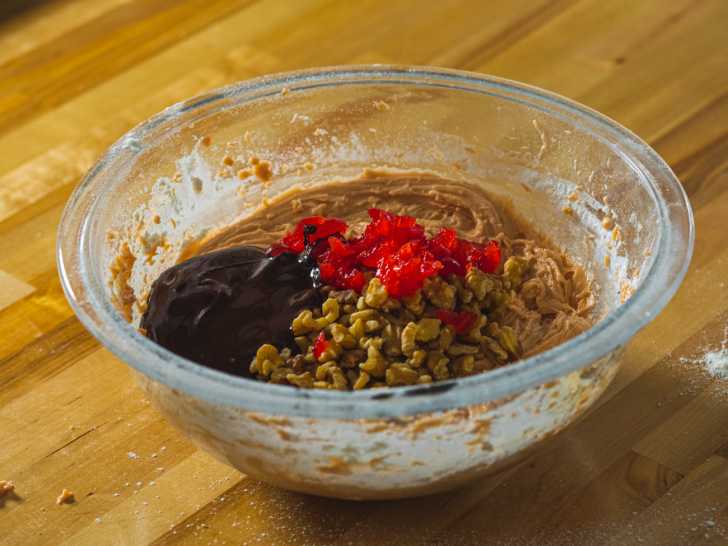 You drop the dough out and bake – no chilling or rolling or cutting to be done – and once they're out of the oven, you top each one with half of a large marshmallow.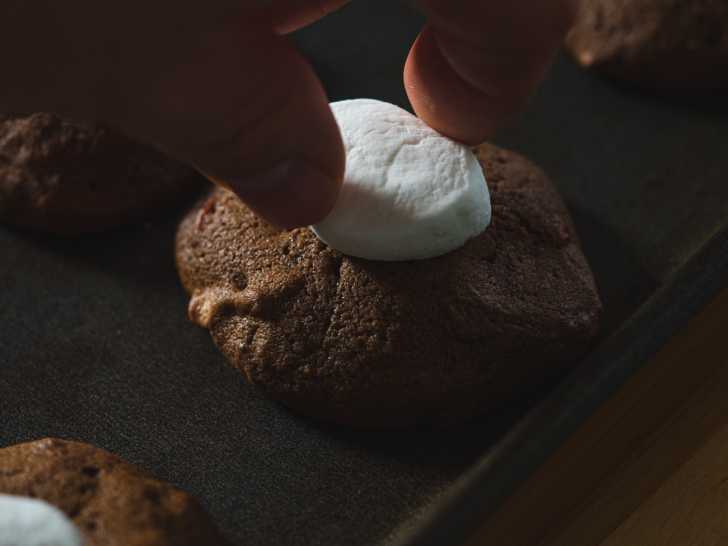 Next, you drizzle each cookie with a ganache-like frosting until the marshmallow is hidden in velvety chocolate…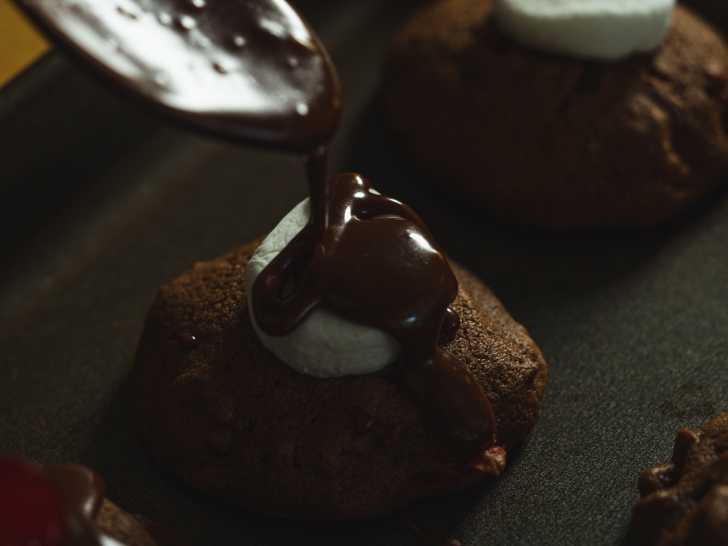 … and top each one with a walnut or cherry. (I vote for the cherry.)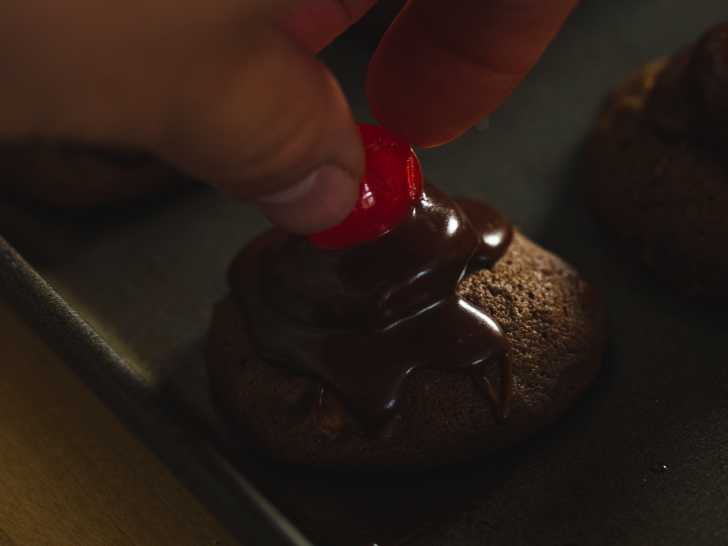 They're a unique cookie with so much texture – the cakey bite of cookie, the crunch of the nuts, the fluffiness of the marshmallow, and the chewy pop of the cherries. There's so much to love in every bite.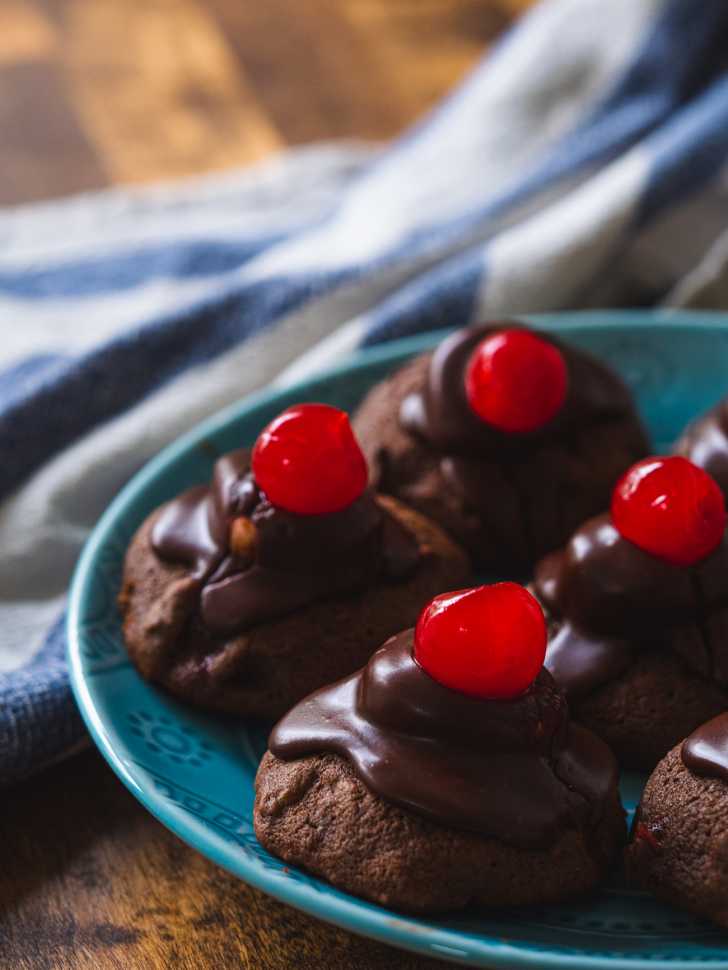 They taste lovely, but they look lovely too. They're the type of baking project that looks complicated but really isn't at all. They're definitely one to add to your holiday baking list!
Jim Dandies
Ingredients
1 1/2 cups all-purpose flour
1/2 teaspoon baking soda
1/4 teaspoon salt
1/2 cup (1 stick) unsalted butter
2/3 cup packed brown sugar
1 large egg
1/4 cup maraschino cherry juice
2 tablespoons milk
2 oz unsweetened bakers chocolate, melted
1/2 cup walnuts, chopped
1/4 cup maraschino cherries, chopped
18 large marshmallows, cut into thirds
For the Chocolate Frosting:
1/3 cup milk
1/4 cup unsalted butter
2 oz unsweetened bakers chocolate
1/8 teaspoon salt
1 teaspoon vanilla
2 to 2 1/2 cups powdered sugar, sifted
Maraschino cherries or walnuts, for topping
Preparation
Preheat oven to 350°F.
In a large bowl, sift together the flour, baking soda, and salt. Set aside.
In a separate bowl, cream together the butter and brown sugar with an electric mixer. Add the egg and mix until combined.
Stir in half of the dry ingredients, followed by the cherry juice, milk, and remaining dry ingredients. Mix until thoroughly combined.
Add the melted chocolate, walnuts, and maraschino cherries and stir to combine. Drop dough by rounded tablespoons onto a baking sheet and bake until cookies spring back when touched lightly, 12-15 minutes.
Meanwhile, cut marshmallows in half crosswise with scissors. Place cut side down on hot, baked cookies and transfer to a wire rack to cool.
To make the frosting, place milk, butter, chocolate, and salt in a double boiler or a heatproof bowl set over a saucepan of water. Cook until melted and thick.
Remove from heat and stir in vanilla and 2 to 2 1/2 cups powdered sugar until frosting is a spreadable consistency.
Frost cookies and top with a maraschino cherry or walnut half in the center of each one. Enjoy!
Recipe from Lost Recipes Found.
SKM: below-content placeholder
Whizzco for 12T