Whether we're entertaining or just whipping up a typical weeknight dinner, this dish is perfect for any occasion!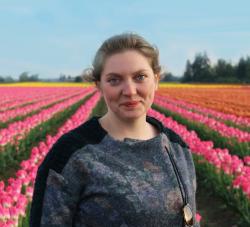 Decatur Macpherson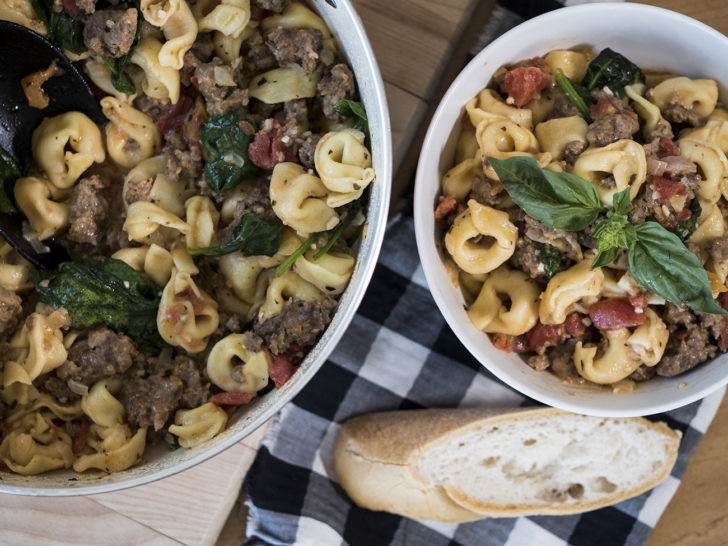 We've said it before and we'll say it again: meals that are delicious AND easy are total lifesavers, and we can't get enough of them. Seriously, we keep a running list of dishes that are tried-and-true in their easiness and yumminess, and this dish here just went to the top of that list. With lots of protein and nutrients in the form of sausage and veggies, it doesn't get better than this tasty, creamy pasta dish…our family begs for it now and yours will too!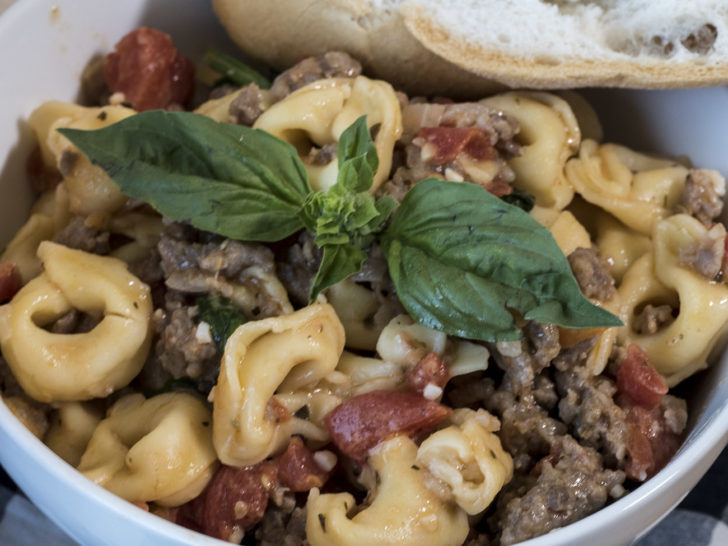 Tortellini is the heart of this dish – we used cheese-filled, but meat's delicious too! – then we added in some classic Italian flavors to spruce things up: onion, garlic, Italian sausage and tomatoes. On top of that, we threw in spinach and a bunch of herbs, then topped it all off with some heavy cream. That's it! It all cooks in one pot, so clean-up's a breeze, plus you get a creamy, flavorful dish that's the perfect way to end your day. Try and you'll see; you'll be making it again in no time!
Italian Sausage Tortellini
Serves 4-6 30 minutes
Ingredients
1 pound mild Italian sausage, casings removed
1 (14.5 oz.) can diced tomatoes
12 oz. tortellini (fresh or frozen)
1 yellow onion, chopped
3 cloves garlic, minced
2 cups fresh spinach
1 cup low-sodium chicken broth
2/3 cup heavy cream
2 tablespoons extra-virgin olive oil
1 teaspoon dried basil
1 teaspoon dried oregano
kosher salt and freshly ground pepper, to taste
fresh basil, garnish
Preparation
In a large Dutch oven or pot, heat olive oil over medium-high heat and sauté onions for 6-8 minutes, or until softened and translucent. Season with salt and pepper.
Add sausage to pot and cook, stirring frequently, until brown and crumbled into bite-sized pieces. Stir in minced garlic and cook for 1 minute, or until fragrant.
Mix in diced tomatoes and tortellini, then pour in chicken broth and heavy cream. Season with basil and oregano, then season with salt and pepper.
Bring mixture to a boil, then reduce heat to low and let simmer, covered, for 15 minutes, or until pasta is al dente.
Add spinach and cook for another 2 minutes, or until just wilted, then remove from heat and serve hot.
Enjoy!
Recipe adapted from Kevin And Amanda
SKM: below-content placeholder