Nothing is simple nowadays. Pasta sadly has fallen down this complexity rabbit hole, because there's not just one kind of pasta cut. Yes, just as you thought pasta shapes can be complicated, pasta is also categorized by how it's processed and cut. Is there a difference between these types of pasta? Or are you just paying more for a ritzy-sounding word?
Bronze cut. This bronze cut term adorns many of the fancier and pricier dry pasta boxes, but what does bronze cut even mean? Food enthusiast Ethan explains the difference between the two.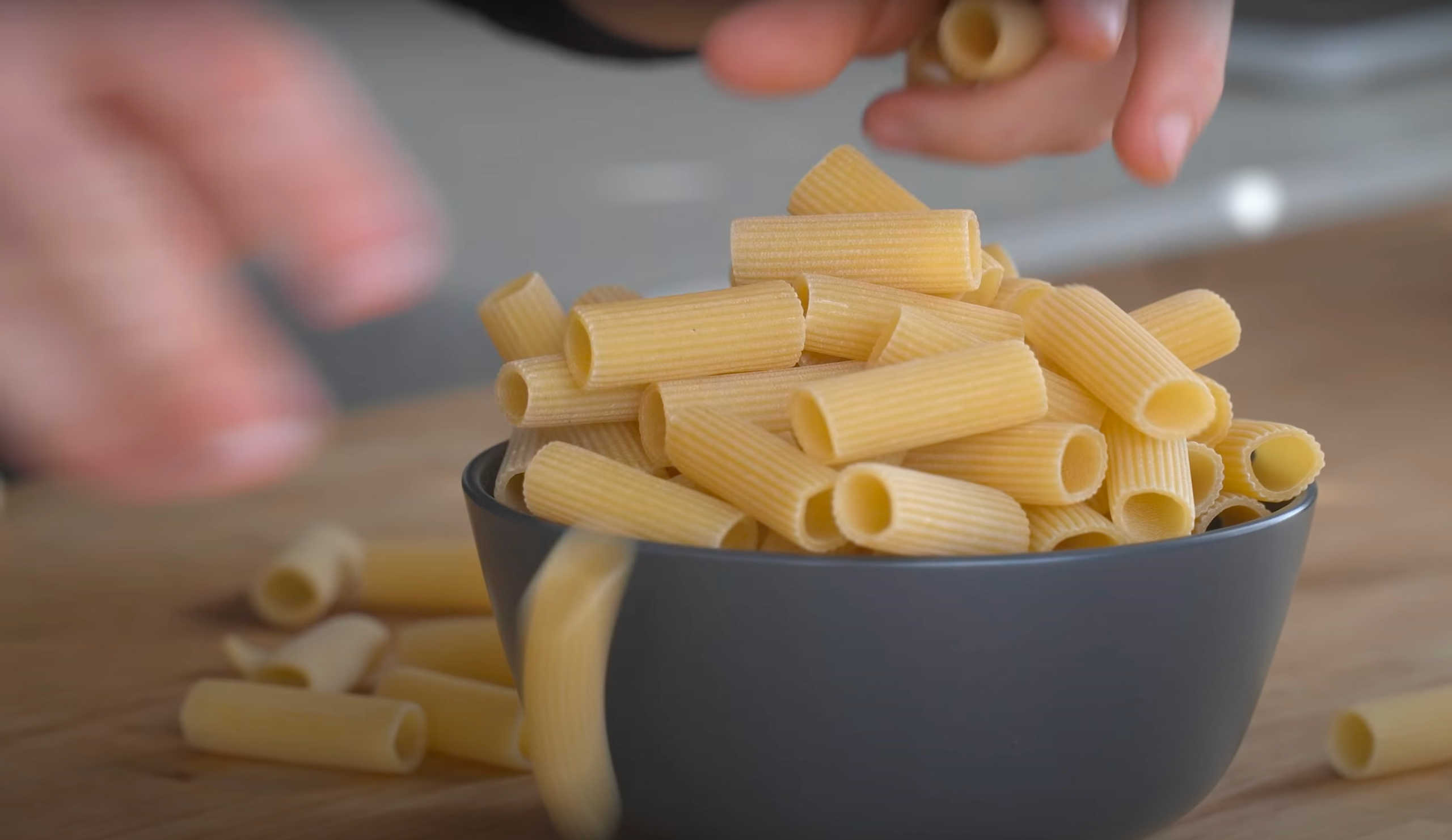 When pasta is made the dough extrudes through these discs called dies. In the past, most pasta was manufactured with discs made of bronze, but nowadays conventional pasta is shaped with cheaper Teflon discs.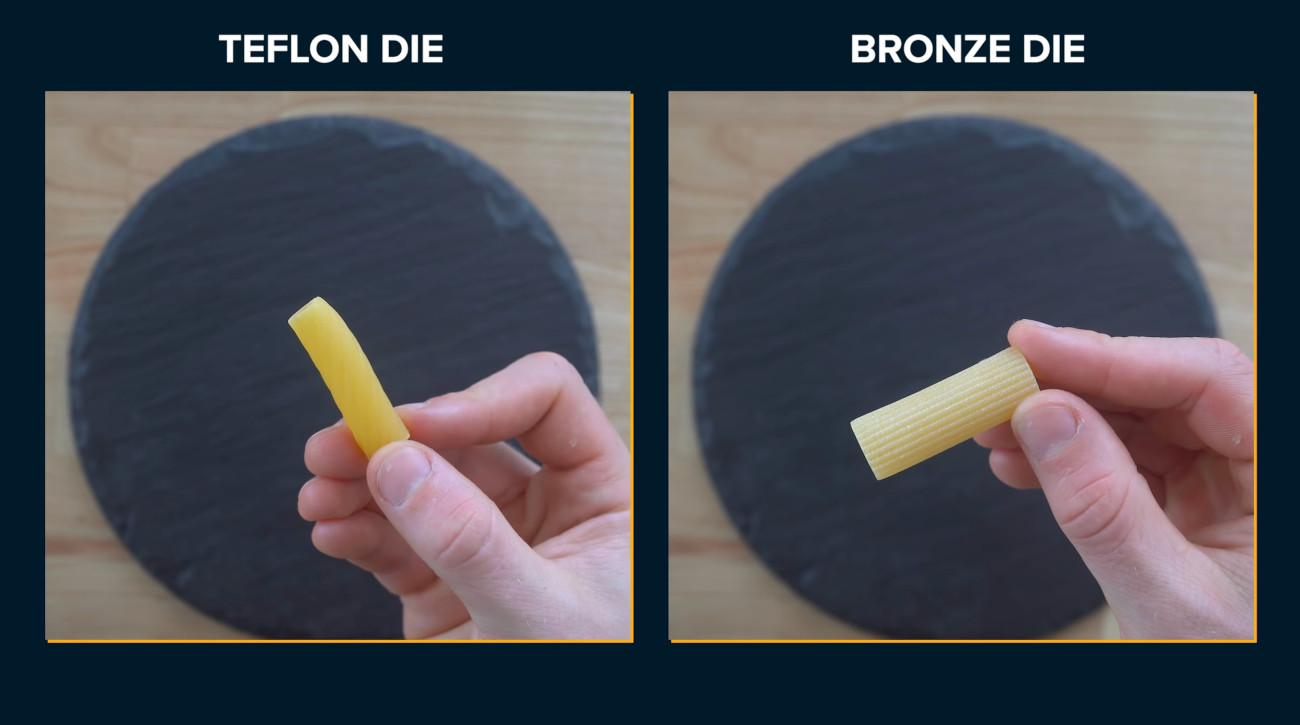 Because bronze isn't as non-stick as Teflon, the pasta is extruded with more friction and done so more slowly. This slower extrusion leads to a slightly different shape, color, and cooking time. Bronze-cut pasta is paler, rougher in feel, matte in color, and needs less cooking time. The bronze cut will absorb more water faster and release more starch than your conventional, cheaper pasta.
On the other hand, Teflon die-cut pasta is glossier, smoother, and has a longer cook time. This glossy surface has fewer pores and cracks meaning these Teflon-shaped pastas will have a firmer texture.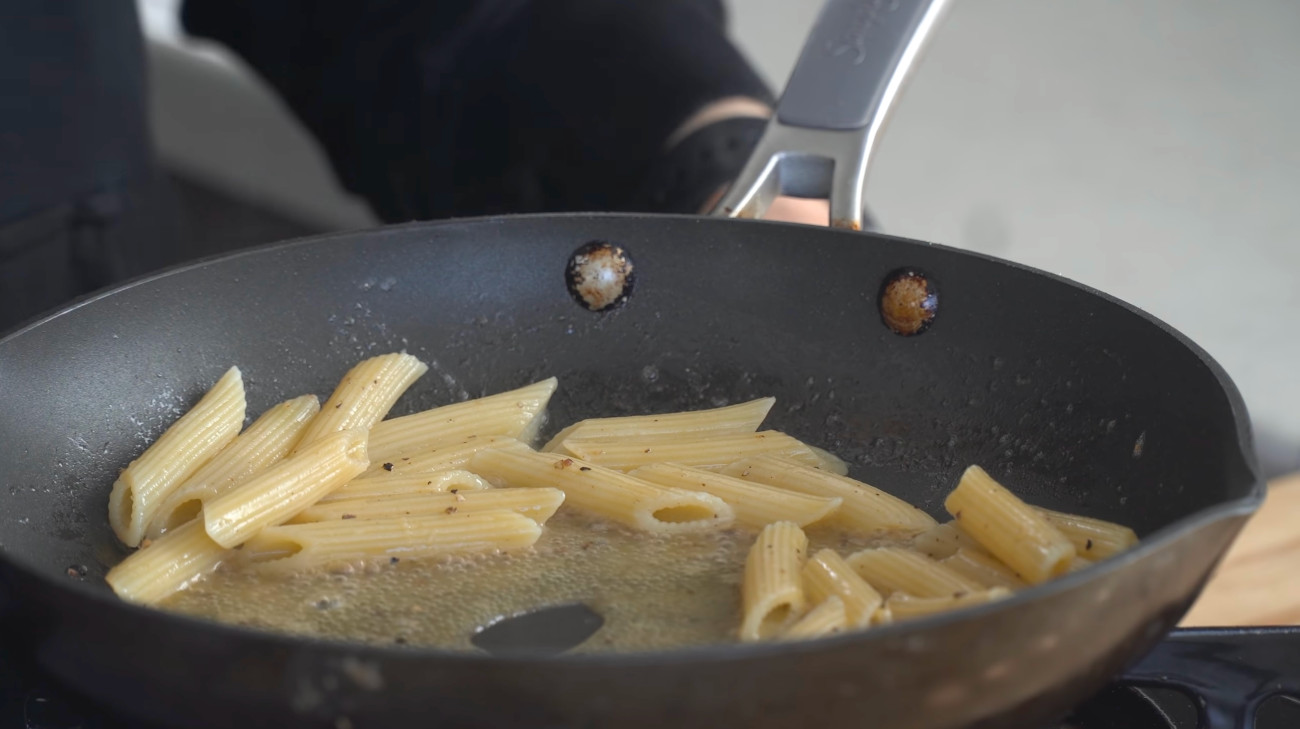 Why would you want to use bronze-cut pasta? Well, bronze-cut pasta releases more starch into the water. You don't want to throw out this pasta water, it's your free key to smoother, emulsified sauces. This makes the dish fuse together quicker, and this released starch can save you money on other ingredients. Rather than using an extra spoonful of fancy cheese, butter, or cream to bind the dish together, the bronze-cut pasta starch water will do all of the back work for a smooth, unbroken sauce.
It all comes down to your price point and your taste preference. Some people like the firmer chew of Teflon-cut pasta, but if you're looking to up your pasta and sauce game, you should try bronze-cut pasta.
SKM: below-content placeholder
Whizzco for 12T