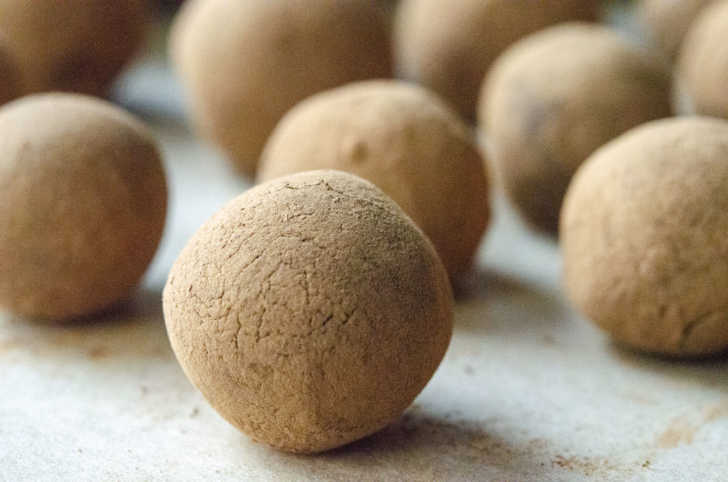 Have you ever had a really good Irish Coffee? One that's creamy and just sweet enough with a vanilla-kick of smooth whiskey? These little candies are a lot like that but with the added indulgence of rich chocolate, which is to say that they're a seriously delicious treat that's totally deserving of being the centerpiece of your next special occasion. They deserve even more praise, though, for the simplicity of their preparation – you only need a few ingredients and your microwave to make them.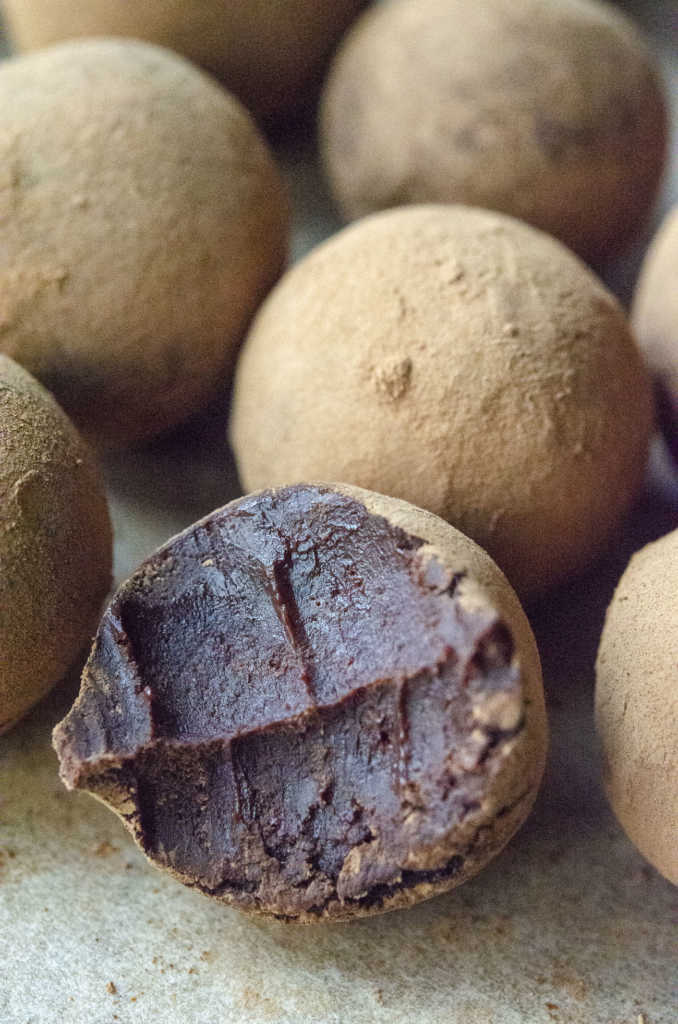 Maybe you've always thought that truffles are best relegated to fancy candy shops, but that's not at all the case. The process is little more than making a ganache (and we're doing ours in the microwave), flavoring it with a little something extra, and then rolling it into balls before you roll it in some sort of delicious coating. These particular ones are boozy and indulgent and so easy to make.
You'll start by combining some dark chocolate, heavy cream, and butter in a bowl in the microwave and nuking it in quick intervals (with some stirring in between) until it's smooth and melted. Then you'll stir in a generous portion of Irish whiskey and a little bit of espresso powder. The whiskey definitely has a kick, so you can back off on the amount if you'd like, and the espresso powder makes the chocolate taste even more chocolatey. You'll then chill that mixture until it's firm enough to scoop out and hold its shape.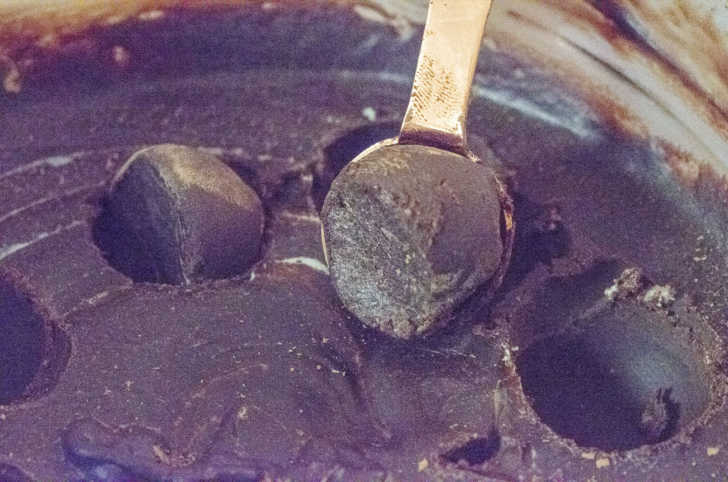 Scoop it out using a melon baller, tablespoon, or teaspoon, but don't worry yet if the shape is perfect.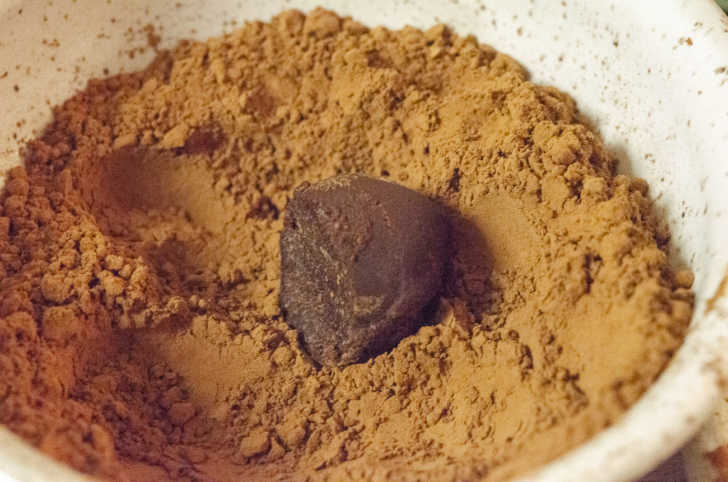 Roll it in cocoa powder and dust your hands with it too and it's much easier to roll it into a perfect sphere once coated.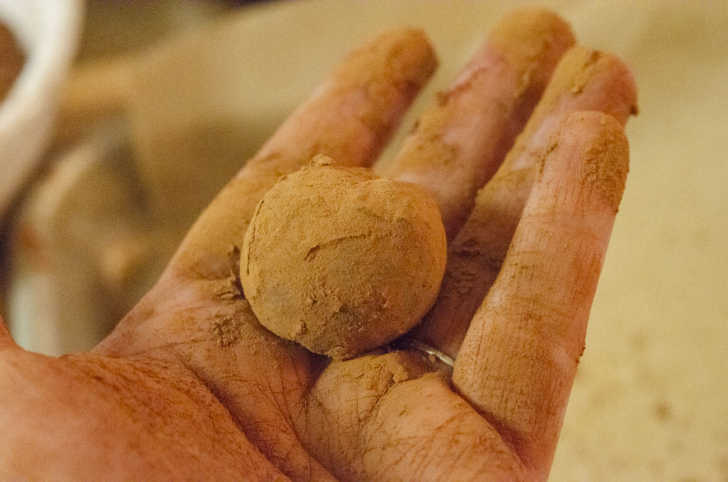 That's it! That's the entire process. It's not a lot of steps or ingredients but it is a process – it will take some time to scoop out all of those delicious little spheres.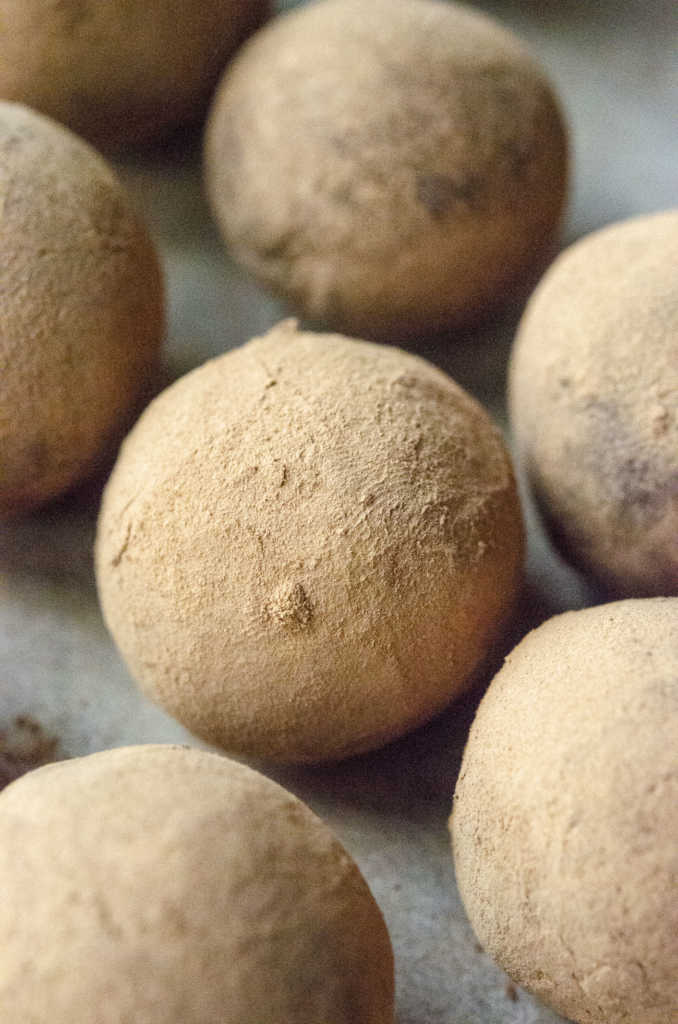 And delicious they are. Plenty boozy, with a smooth and creamy chocolate finish and a hint of coffee, they're great for gift-giving or setting out when company calls.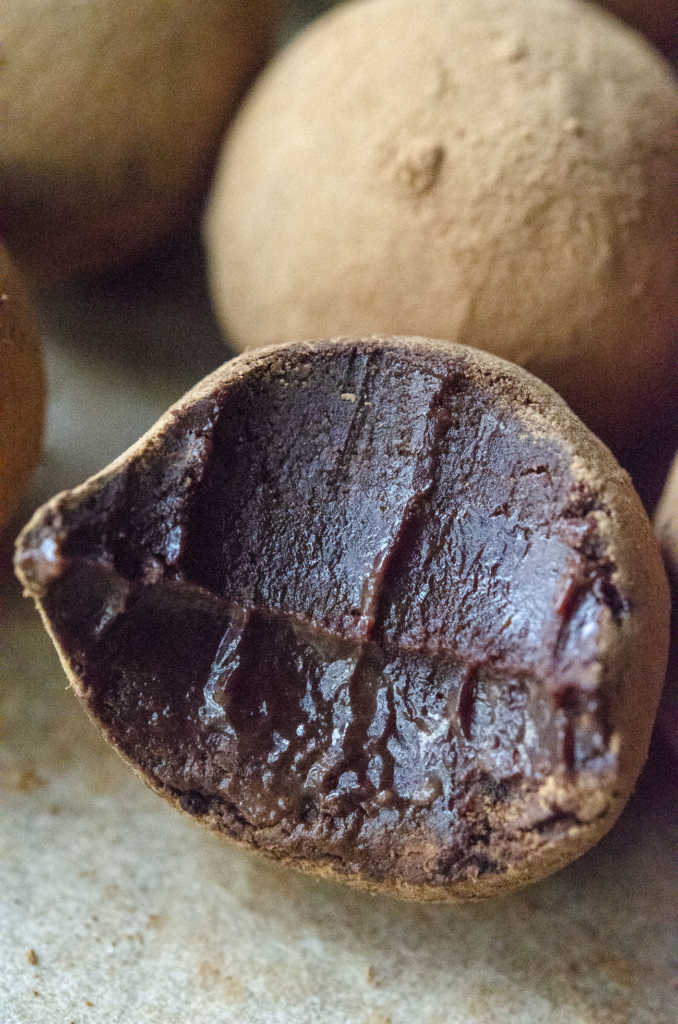 Irish Whiskey Balls
Yield 48 candies
15m prep time
2h inactive
Ingredients
1 lb dark chocolate, chopped (or chocolate chips)
1/3 cup heavy cream
2 tablespoons butter
1/3 cup Irish whiskey
1 tablespoon instant coffee
Cocoa powder, for dusting
Preparation
In a microwave-safe bowl, combine chocolate, heavy cream, and butter. Microwave in 30-second intervals, stirring in between, until melted and smooth.
Stir in Irish whiskey and instant coffee and whisk until smooth.
Chill mixture until firm enough to hold its shape, 2-3 hours.
Using a small scoop or melon baller, scoop out mixture into balls and roll between your hands to smooth.
Roll in cocoa powder, serve, and enjoy!
Notes: These are best stored chilled.
SKM: below-content placeholder
Whizzco for 12T