The perfect potato solution for holiday meals!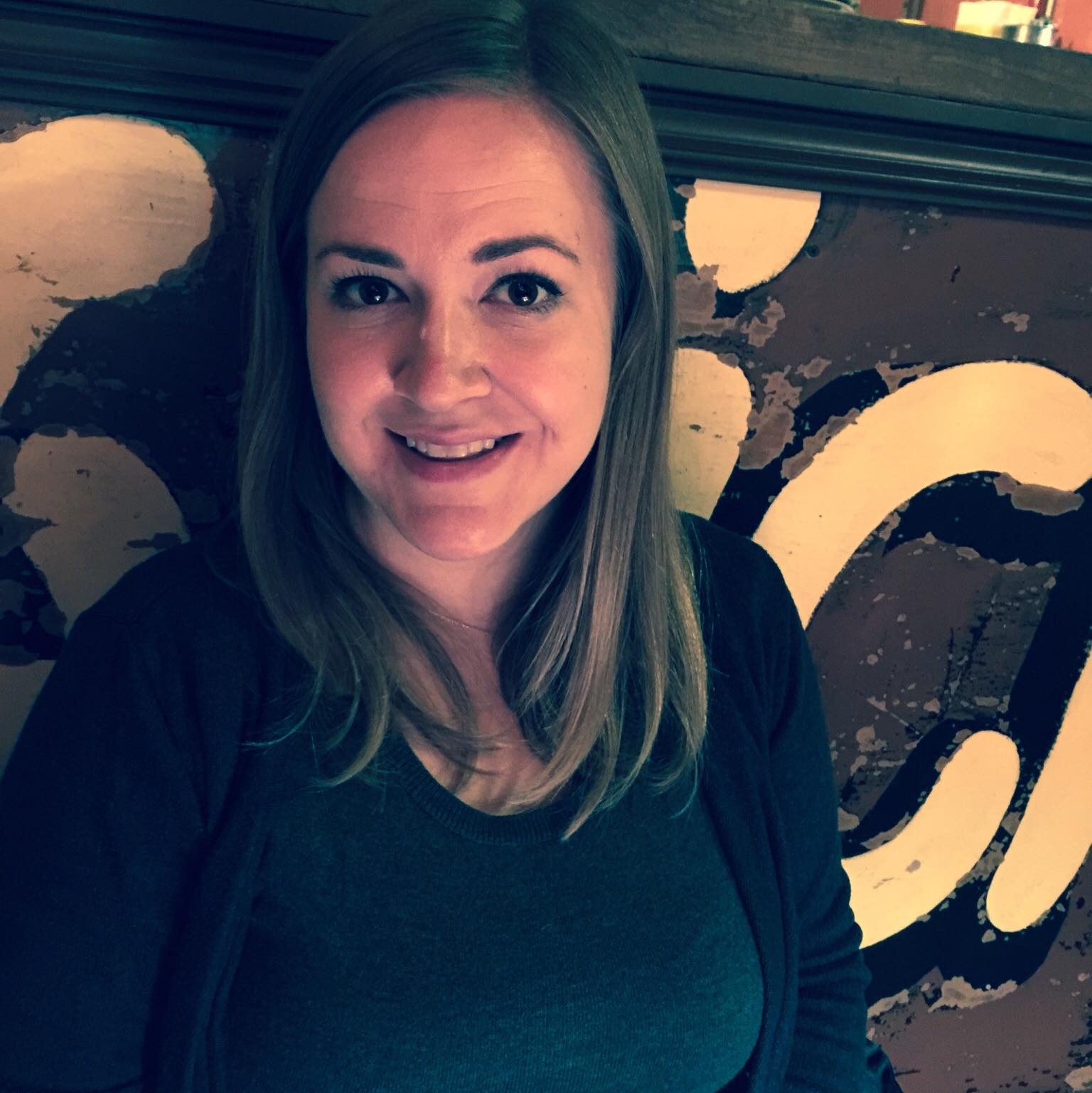 Kristy Norrell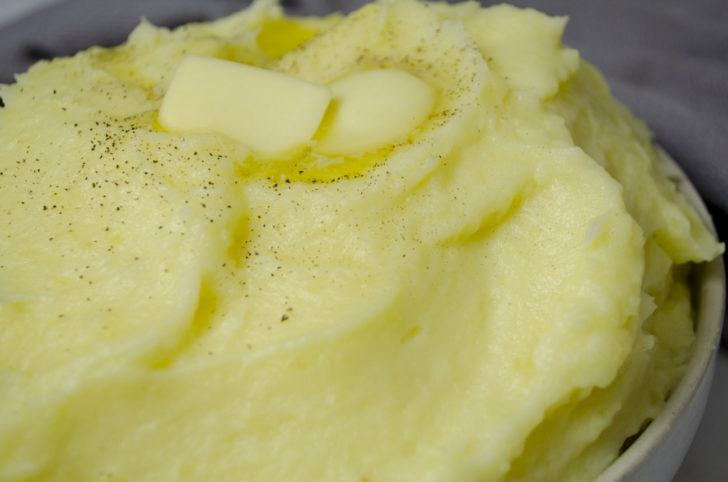 There are a lot of things I love in this life, but two things at the very top of the list are mashed potatoes and my Instant Pot. Mashed potatoes, because as far as I'm concerned, they're the perfect comfort food – creamy, buttery, carbalicious. And the Instant Pot, because over and over again, it somehow finds a way to make my life easier. So, for me at least, it was kind of a no-brainer to try cooking mashed potatoes in the Instant Pot. The end result is perfectly tender, dreamy mashed potatoes, and a cooking method that removes some of the hassles that come along with cooking a large batch.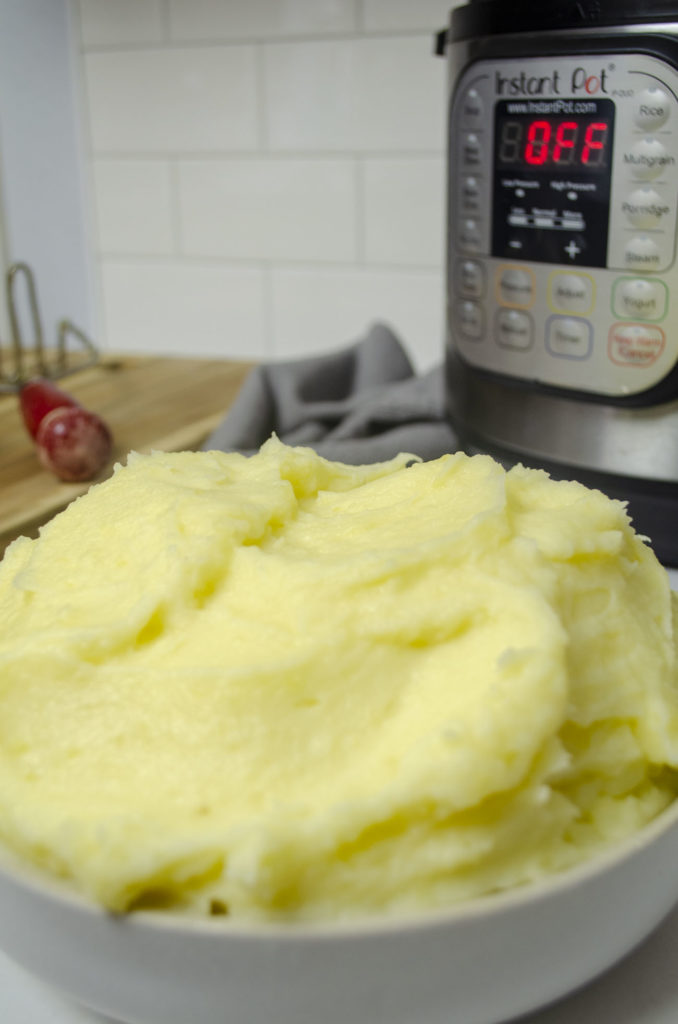 If you're not familiar with the Instant Pot, it's a programmable pressure cooker that also functions as a slow cooker. (You can read all about it here.) It lets you cook lengthy recipes like stew and pot roasts in a fraction of the time, and is super handy for all sorts of other things like making hard boiled eggs, or rice, or even yogurt. It really is a handy kitchen tool to have around.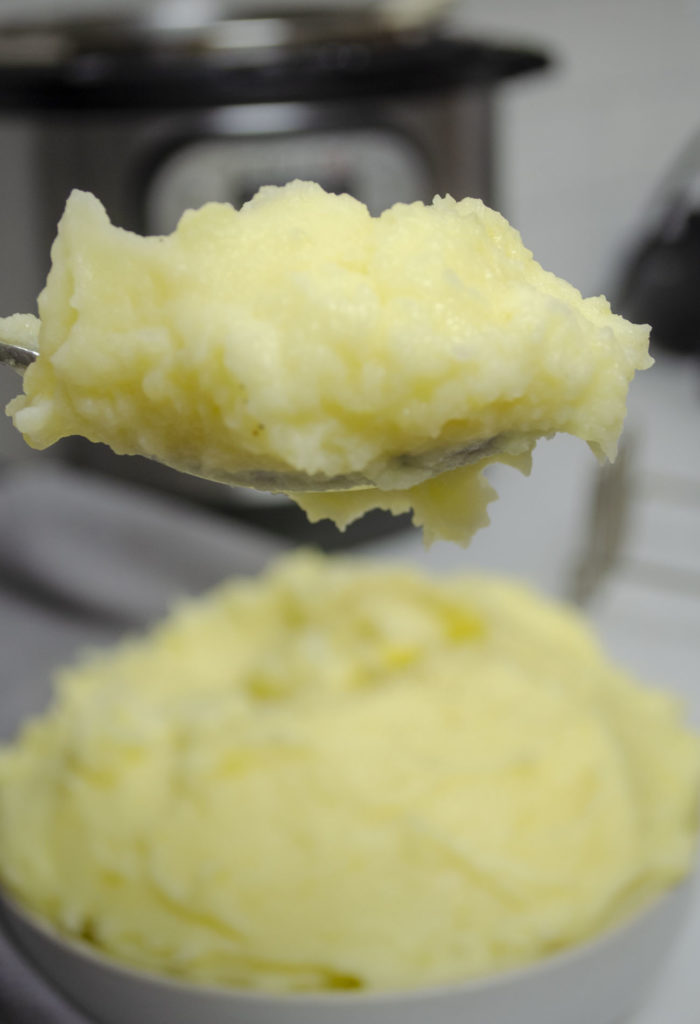 Making mashed potatoes in the Instant Pot is a great solution for those times when you are also cooking other components of an extensive menu (Thanksgiving and Christmas, anyone?), and stove space is at a premium. You can cook the mashed potatoes completely in the Instant Pot, but the very best part might be that you can also keep them warm there until you're ready to serve them!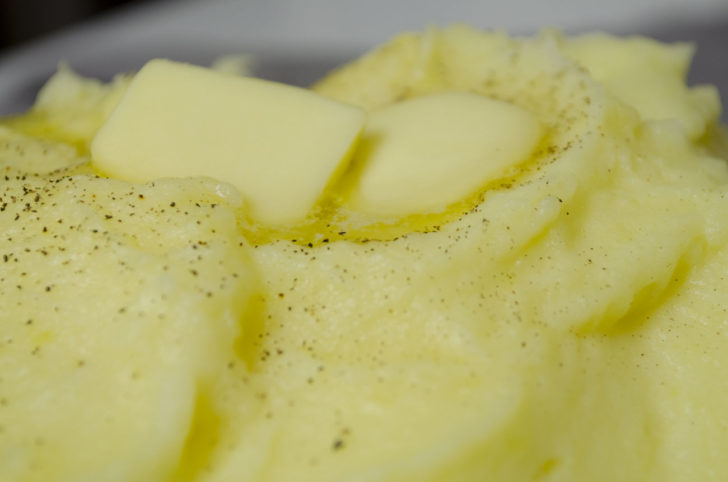 Anyone who has cooked an elaborate holiday meal knows that keeping the mashed potatoes warm takes some forethought, and making them at the last minute can be hard to fit into the cooking schedule. They are notorious for being hard to reheat while maintaining a decent texture, so one of my favorite methods in recent years has been to keep them warm in a slow cooker until it's time to eat. You can use this same method in the Instant Pot and it works beautifully. After you make the potatoes, you just need to put a little bit of milk on the bottom of the cooking insert and set the pot to 'slow cooker' mode. The milk keeps the potatoes from burning, and when you're ready to serve them you can just stir it into the potatoes.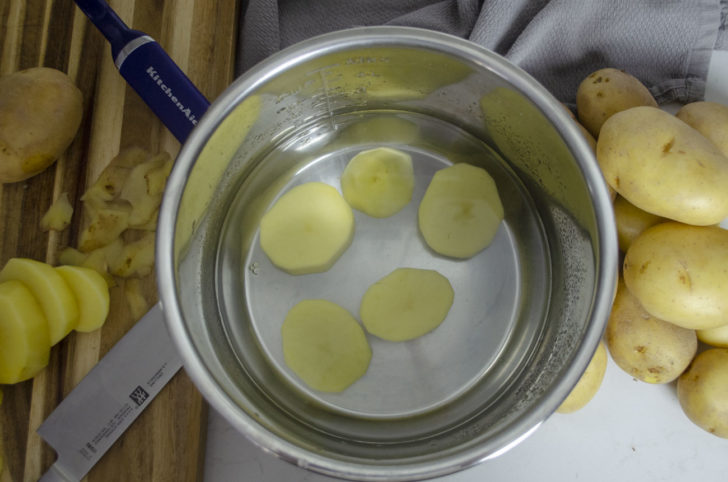 To make the potatoes, you just peel and slice your potatoes, place them in the cooking insert, and cover them with salted water. No need to cube them or dice them into small pieces, you can just slice each potato into rounds – four or five slices should do it. You close the lid of the Instant Pot, make sure the valve is set to 'seal' and cook it on the 'manual' setting for eight minutes. It will take a few minutes for the pot to come up to pressure and begin cooking, but you can do a quick release of the pressure once the cooking time is up, so the potatoes do cook in a quicker time than they would on the stove.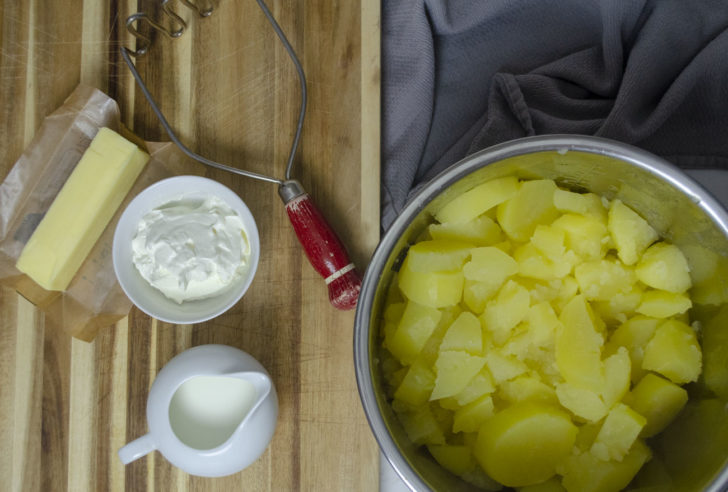 From there, you drain your potatoes and add some butter, milk, sour cream, and even a little garlic powder (if you're not a potato purist). I like to start with about a quarter cup of milk and then add more if I'd like a looser consistency.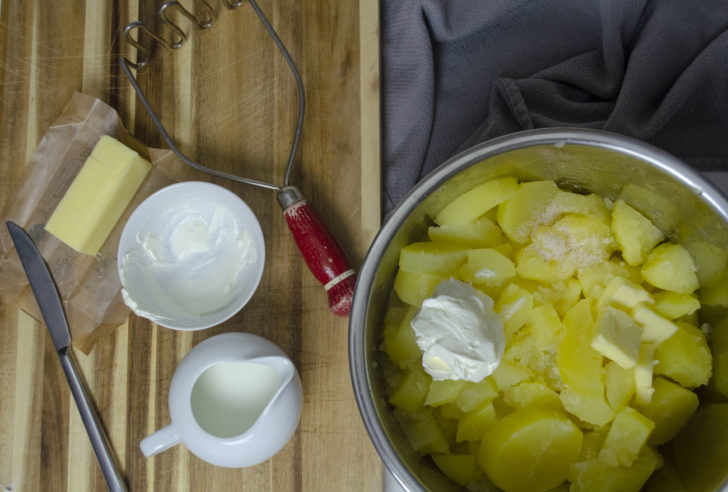 My personal mashed potato strategy is always to first mash with a potato masher, and then finish up with a hand mixer. It eliminates all lumps but whips some air into the potatoes, so they're light and creamy and smooth.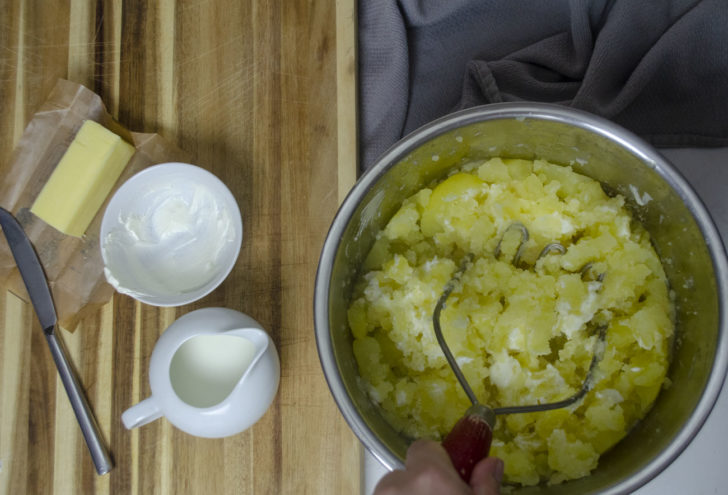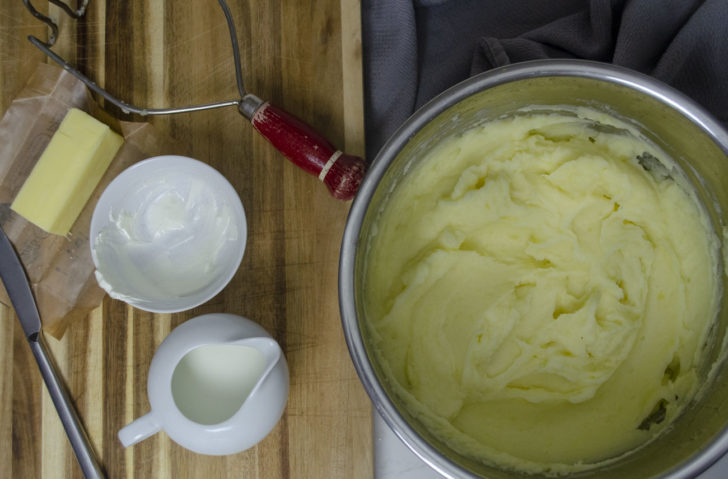 Of course, if you're as serious about mashed potatoes as I am, you surely have your own technique, and it will work just as well in the Instant Pot as it would on the stove top. Happy cooking!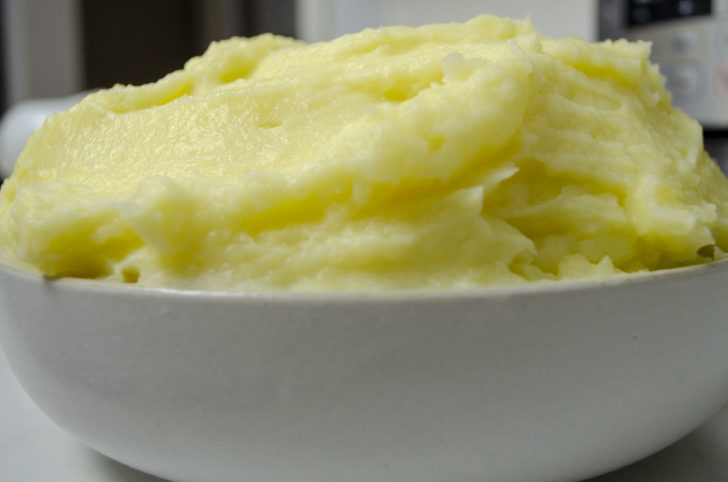 Instant Pot Mashed Potatoes
Ingredients
3 lbs Yukon gold potatoes, peeled and sliced
1/4 cup unsalted butter
1/4 cup sour cream
1/4 - 1/2 cup whole milk
1/2 teaspoon garlic powder (optional)
Kosher salt and freshly ground pepper, to taste
Preparation
Place potatoes in the bottom of instant pot and cover with salted water.
Place the lid on the pot and make sure valve is set to 'seal.' Cook on manual for 8 minutes. When timer goes off, do a quick release of the pressure from the pot.
Drain the potatoes and return to the pot. Mash with a potato masher, and add butter, 1/4 cup of the milk, sour cream, garlic powder (if using), and salt and pepper. Beat with an electric mixer just until smooth. If you'd like thinner potatoes, add remaining milk.
Serve and enjoy!
Adapted from The Salty Marshmallow.
SKM: below-content placeholder
Whizzco for 12T