All the ingredients go in at once – nothing complicated here!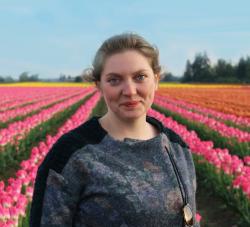 Decatur Macpherson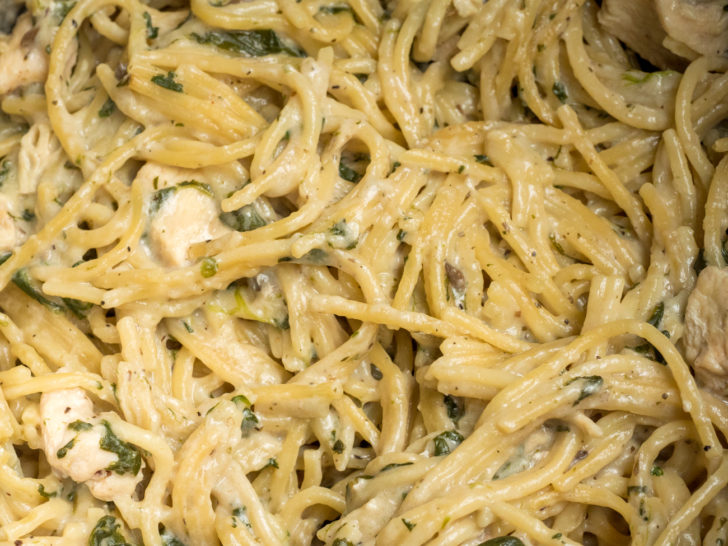 If you're fans of the traditional chicken florentine you'll be just as pumped to know that you can make it in an Instant Pot (or any pressure cooker) in less than half the time it would take to make normally. All the facets of the original dish are still in the mix – chicken, spinach, mushrooms (optional), and spaghetti – but now you don't have to stand over a stove or preheat your oven to get it on the table…it practically cooks itself!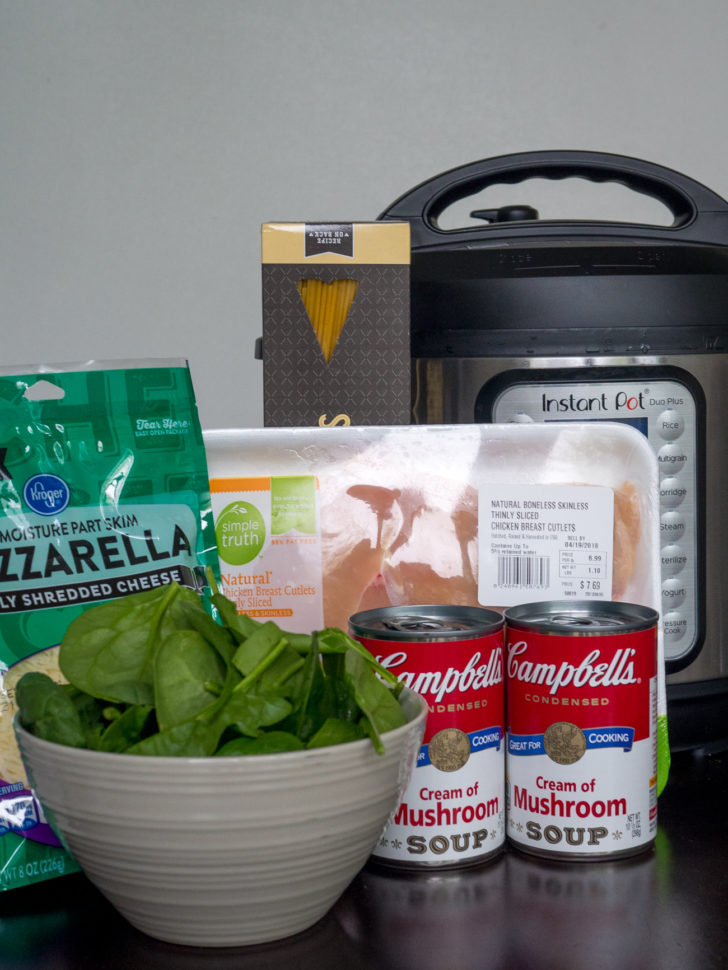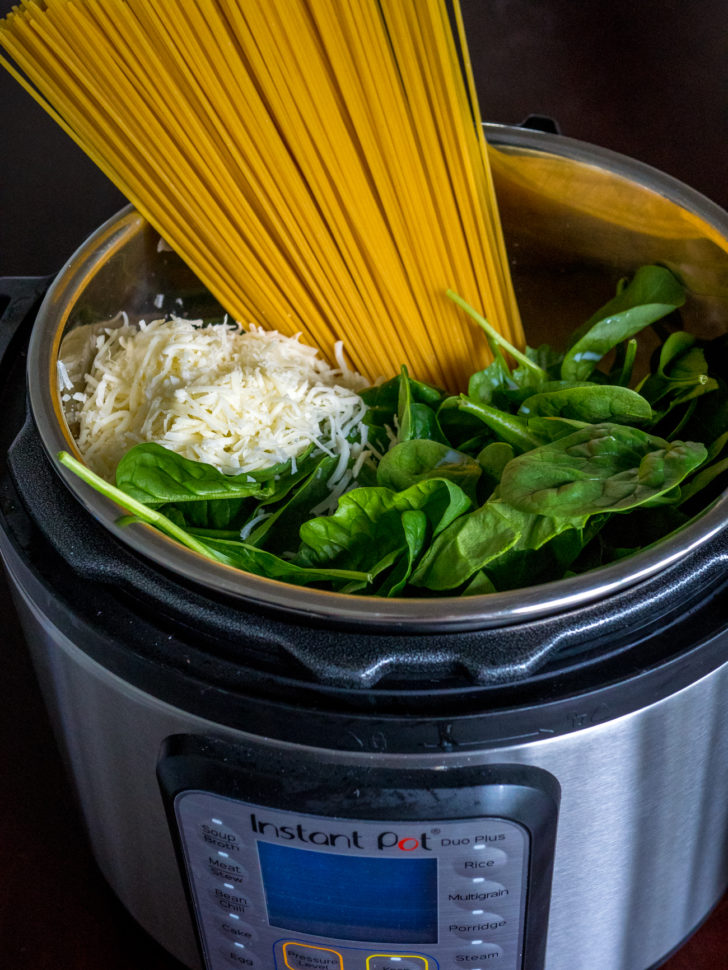 Seriously, this is just a matter of adding your ingredients to the Instant Pot and letting it work it's magic. You can brown your chicken ahead of time if you want a little bit of color and some extra flavor, but honestly, we skipped that step so we could dig in sooner and it tasted amazing!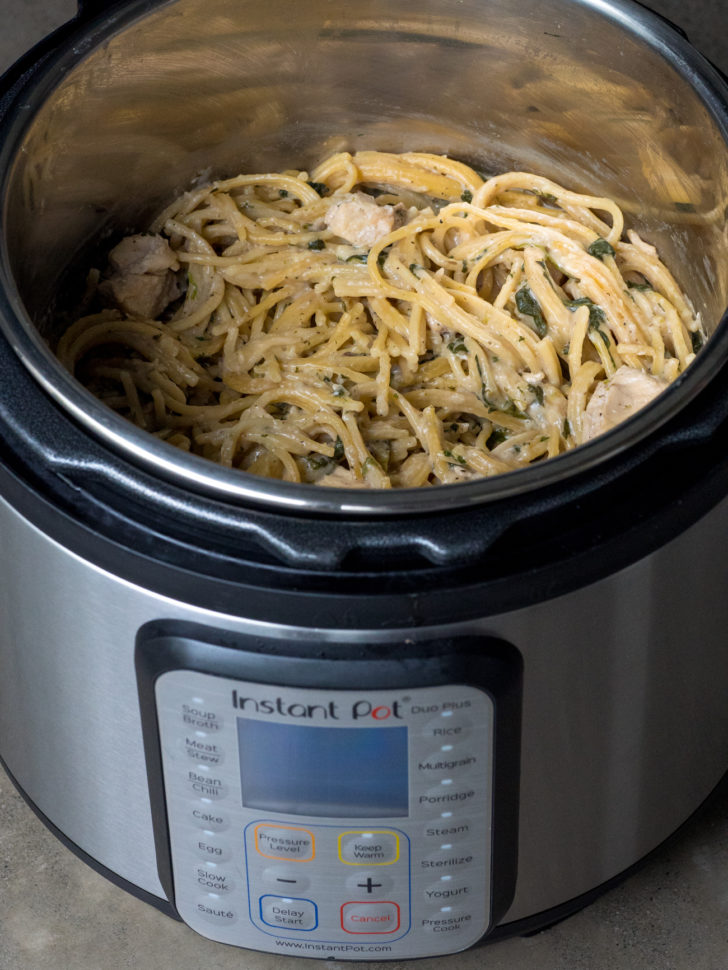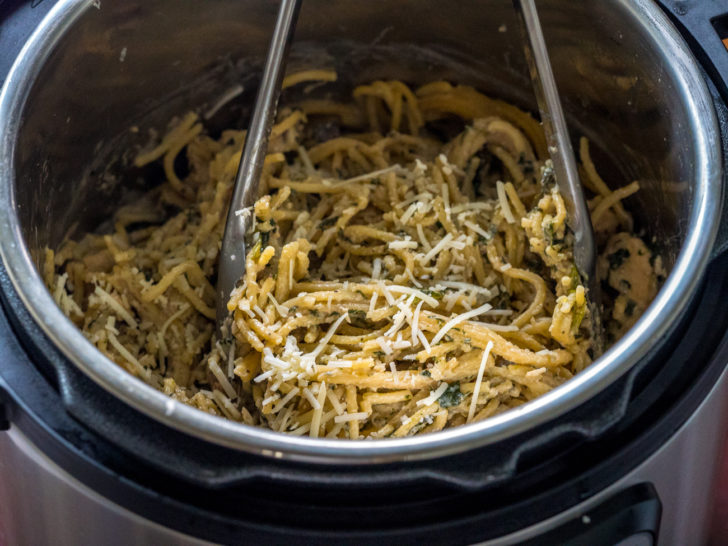 So, we already mentioned the main ingredients that make up a classic chicken florentine (namely, chicken and spinach), so we've got those, along with cream of mushroom soup, milk and chicken broth – enough liquids to cook the pasta in and with enough thickness to make a creamy sauce – plenty of cheese, garlic and other seasonings for maximum flavor.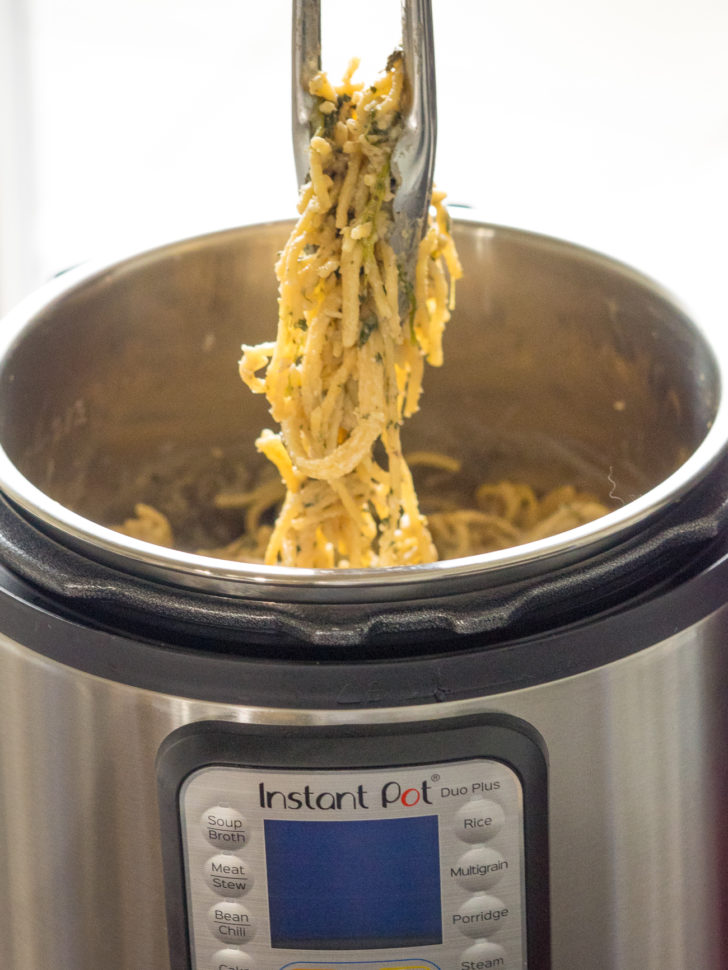 Once you place all your ingredients in the pressure cooker and close the lid (making sure the vent is sealed), turn it on and let it cook for 15 minutes. That's it! In that time, if you were making the dish the old way, you'd have to wait that long just to cook the pasta! We're telling you, this is a creamy, cheesy, protein and nutrient-packed dish that everyone will be hooked on – you'll see!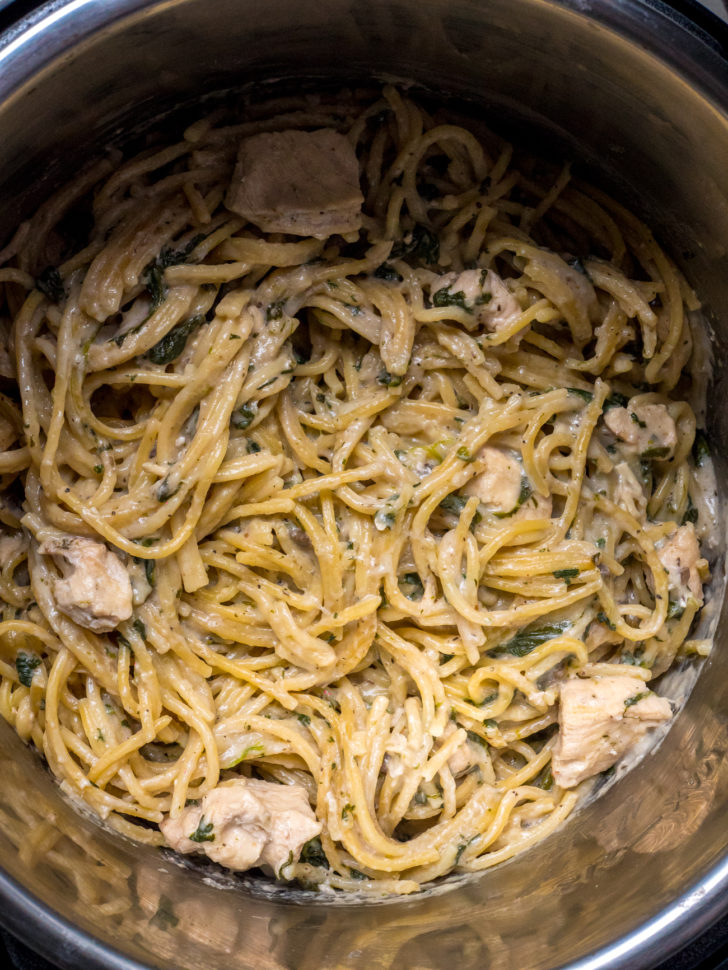 Instant Pot Chicken Florentine
Ingredients
2 boneless, skinless chicken breasts, cubed
1 cup low-sodium chicken broth
1 1/2 cups whole milk
2 (10.75 oz.) cans cream of mushroom soup
6 cups fresh baby spinach
1 (16 oz.) package spaghetti noodles (broken in half, if necessary)
3 cloves garlic, minced
4 oz. mozzarella cheese, grated
1 teaspoon Italian seasoning
1/2 teaspoon onion powder
1/2 teaspoon salt
freshly ground pepper, to taste
parmesan cheese
Preparation
Place cubed chicken in pressure cooker and season with Italian seasoning, onion powder, salt and pepper.
Add garlic, spinach, cream of mushroom soup, milk and chicken broth, then add in noodles (broken in half, if necessary, to fit).
Place your slices of mozzarella on top, then cover and seal lid. Pressure cook for 15 minutes.
Use the quick pressure release valve, then stir everything together and top with parmesan.
Serve and enjoy!
Recipe adapted from Jay's Sweet N Sour Life
SKM: below-content placeholder
Whizzco for 12T