It's so easy to make this restaurant staple at home.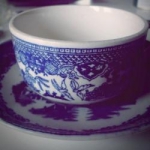 Rose Heichelbech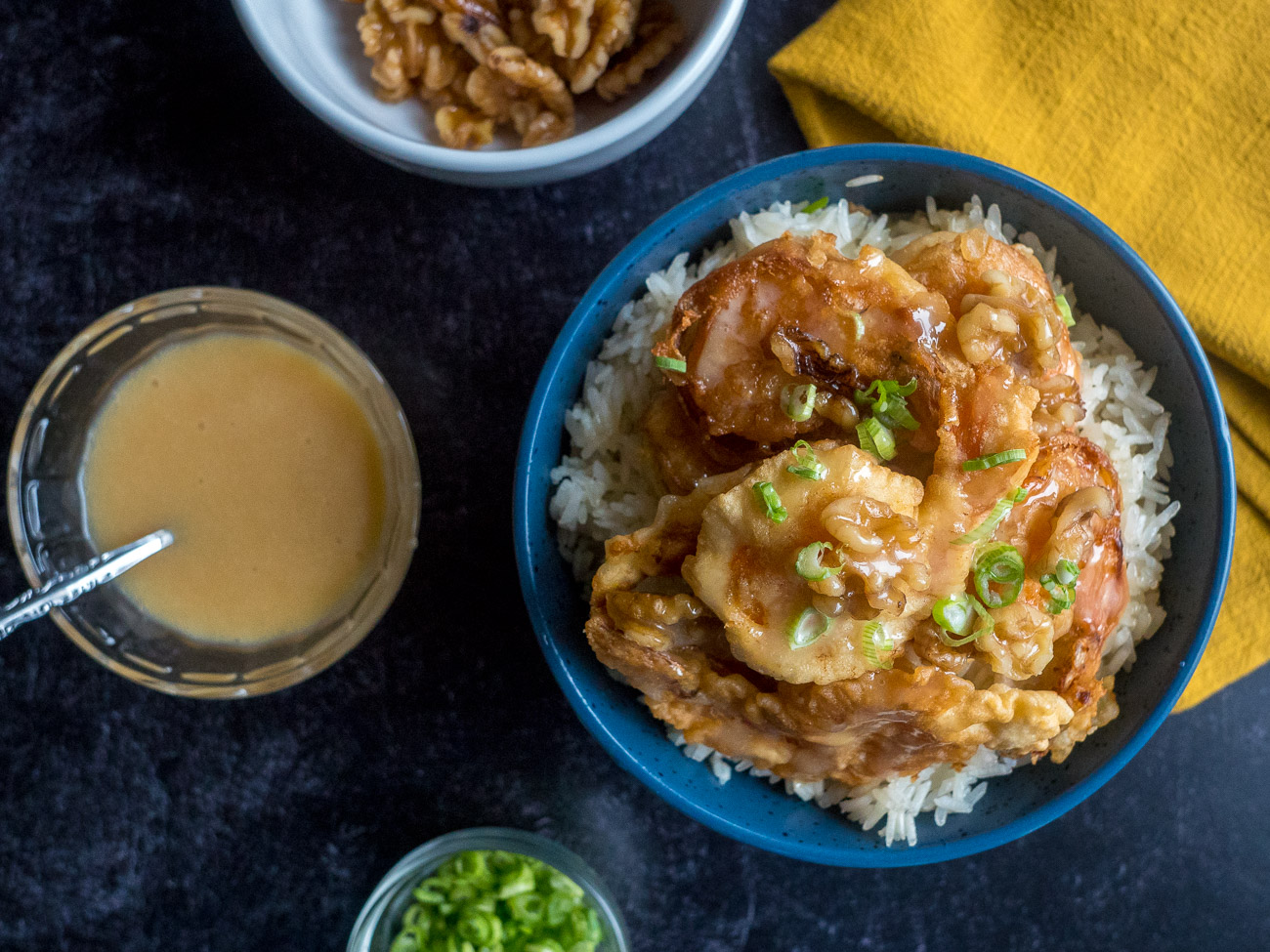 Ask any family what their favorite delivery meal is and Chinese is right at top of the list for many. In particular, American Chinese restaurants have a reputation for blending traditions – mixing East with West. Honey walnut shrimp, however, is thought to have originated in a Hong Kong in the 1970s or 1980s then Cantonese chefs who emigrated to the US brought the recipe with them.
Today honey walnut shrimp is a staple menu item at Chinese American restaurants from chains like Panda Express to mom and pop Szechuan style establishments. In fact, it's become one of the most popular items on the menu and if you've ever had it then you know why!
The shrimp in this dish is battered and fried to perfection, then topped with a honey and mayonnaise sauce, then finally sprinkled with walnuts and finely chopped scallions. The combination of flavors and the wonderful crunch of the breading and the nuts make this an irresistible main course.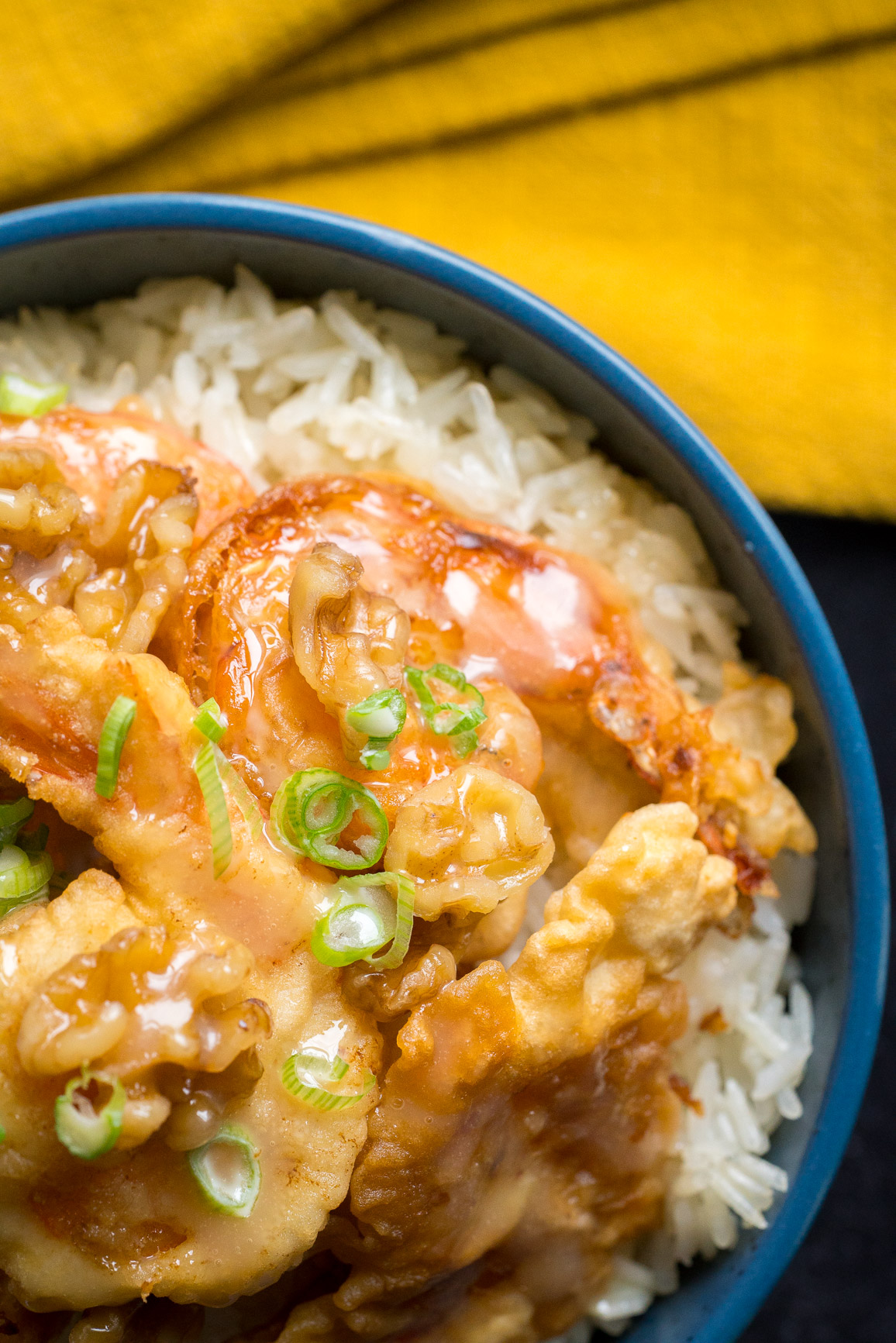 To begin making this recipe you need to make candied walnuts. It might sound complicated but it's actually not very hard. Simply combine sugar and walnuts in boiling water and let boil for 2 minutes. Fish the walnuts out and set them aside to dry off and develop a lovely, crunchy shell.
Then mix up the batter for the shrimp by mixing egg and cold water in one bowl and sifted flour in another. Keep the egg mixture cold until it's time to fry the shrimp and then combine the wet and dry ingredients. Dip the shrimp in the batter and then get to frying.
They only need about 4-5 minutes in a pan of oil on medium (350˚F) to become perfectly golden brown.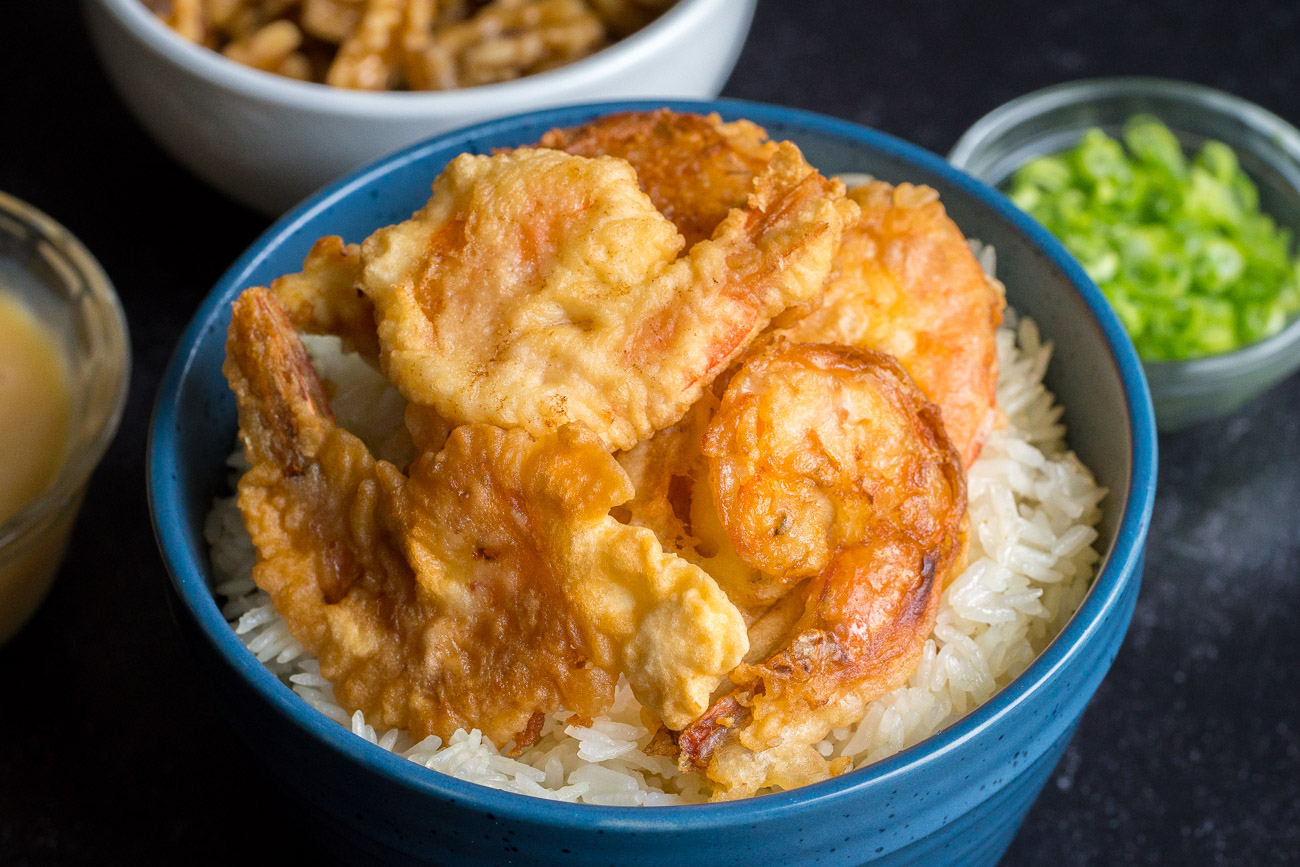 Next comes the sauce which is incredibly easy to make. It's a mixture of mayonnaise, honey, and condensed milk that is gently heated in the microwave. Don't overheat as the sugars in the honey and the condensed milk can easily burn. When in doubt use short heating times, taking out the sauce and stirring in between microwaving.
Place your shrimp on a bed of rice, then pour the sauce over the shrimp. Finally, top this tasty creation with the candied walnuts and scallions. If you like cut the scallions on an angle to add a bit of visual flair to this delectable dish.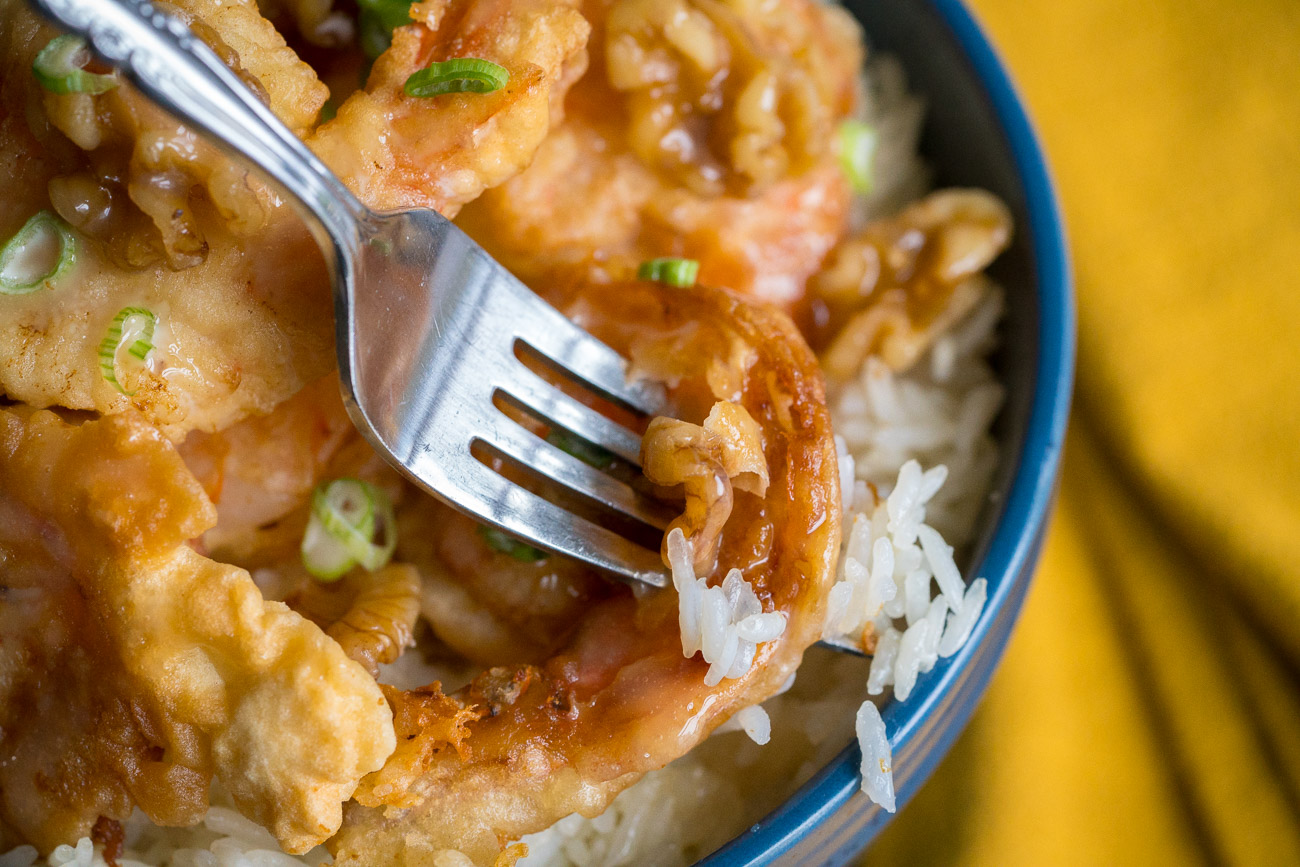 You can serve this honey walnut shrimp alongside steamed broccoli for an incredibly satisfying meal. We love making this meal from scratch and eating it piping hot before the shrimp breading has had any time to soak up the sauce. If you love shrimp then this one is a must-try recipe!
Honey Walnut Shrimp
Serves 4
20m prep time
15m cook time
Ingredients
1 cup water
2/3 cup white sugar
1/2 cup walnut halves
1 1/2 cups white rice
1 cup all-purpose flour
1 large egg
1 cup ice water
1 pound large shrimp, peeled and deveined
1 cup vegetable oil for frying
1/4 cup mayonnaise
2 tablespoons honey
1 tablespoon sweetened condensed milk
1/4 cup thinly-sliced scallions
salt to taste
Preparation
Combine water, sugar, and walnuts in a pan. Bring to a boil then continue a low boil for 2 minutes. Remove walnuts from pan and place on a plate to dry.
Prepare rice and keep warm. While rice is cooking sift flour into small bowl. In a separate bowl lightly beat egg until yolk and white are just mixed.
Combine water and egg then blend in flour. Keep mixture cold until use (but do not make batter more than a few minutes ahead of time).
Heat oil in large skillet over medium until it reaches to 350˚F. Make sure shrimp is dry and dip each shrimp in tempura batter to coat. Cook shrimp for 4-5 minutes or until golden brown. Drain on paper towel.
Combine mayonnaise, honey, and condensed milk to make the sauce. Heat in microwave-safe bowl for 30 seconds or until just warm. Do not overheat.
Place shrimp on the steamed rice. Cover with sauce and then top with walnuts and scallions. Add a dash of salt if desired.
Recipe adapted from Dinner Then Dessert.
SKM: below-content placeholder
Whizzco for 12T