These are a simple way to turn ordinary soup into something great!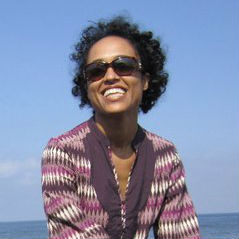 Sarah Cool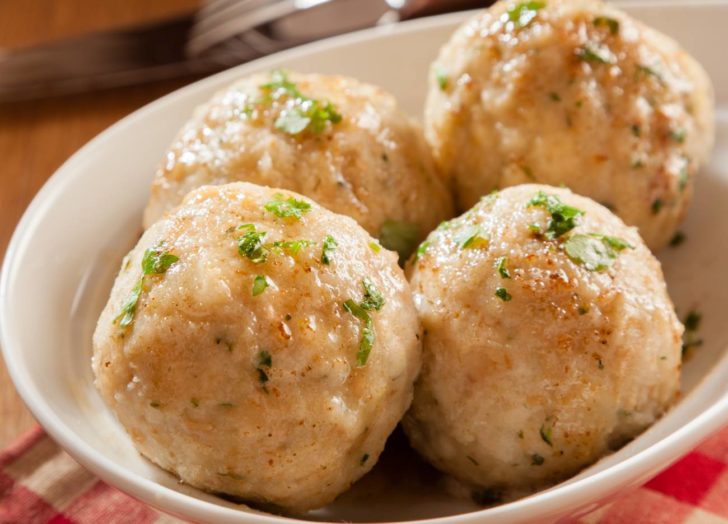 We all have a favorite chicken soup recipe that has become a go-to for years. We often make our chicken soup with noodles, but we just love a good dumpling in our soup. Nothing says homemade quite like a dumpling, and we're inclined to believe that the combination of a brothy soup with dumplings is a remedy for almost anything that ails us, physically or emotionally. While many of us are seasoned dumpling makers, but for the rookie dumpling maker, this recipe is super easy to make. It's light and flavorful and cooks right in your soup broth.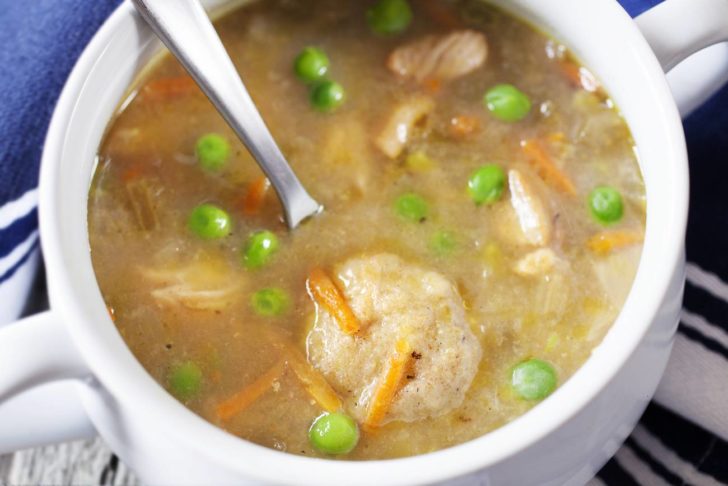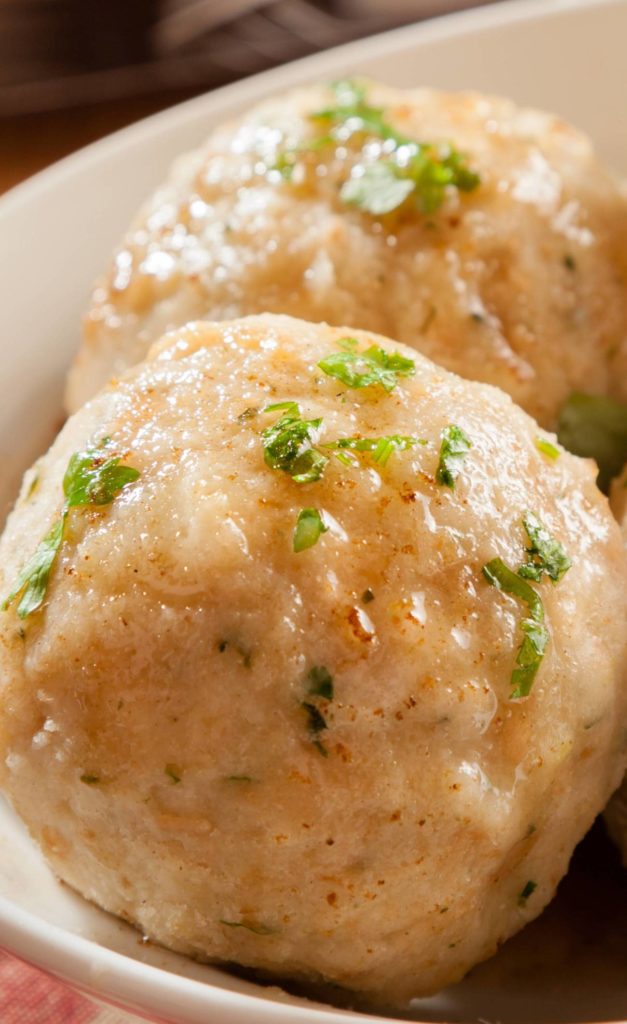 There's something truly satisfying about a big fluffy soup dumpling, especially one that is flavorful. That's why we like this recipe – we love a bigger dumpling but we also want it to be light, and we've struck just the right balance here with this mixture. Next, flavor: a plain dumpling will absorb flavor from the broth that it cooks in, but we don't want to stop there. We take the taste-factor up a notch by adding poultry seasoning to the dumpling batter and a pop of color and freshness with chopped fresh parsley.
Warm soups are more of a fall and winter dish, but we say that there's always time to think about recipe creation, even in the offseason. A chicken soup, with carrots, celery, and onion, made with a rich chicken or vegetable broth is enhanced by the addition of a light, yet satisfying dumpling that floats cloudlike in our comforting bowl of soup. As much as we enjoy warmer weather, we also love to know that, in times of cold weather, we've got just the right meals to help warm us up. Our homemade dumplings are a delicious way to make a brothy soup hearty and comforting.
Homemade Chicken Soup Dumplings
Ingredients
2 cups all-purpose flour
2 teaspoons baking powder
1 cup whole milk
1 ½ teaspoon poultry seasoning
1 teaspoon kosher salt
1 tablespoon chopped fresh parsley
4-6 cups chicken or vegetable broth
Preparation
Mix the dry ingredients, flour, baking powder, poultry seasoning, and salt together in an bowl.
Stir in ½ cup milk and mix until dough is crumbly. Toss in parsley and another ¼ to ½ cup milk until dough forms. The dough should not be overly wet.
Use a soup spoon to scoop out a ball of dough. Roll into a round shape and set aside on a plate.
Once all of the dough has been shaped into dumpling balls, drop dumplings into boiling broth. Cook for about 10 minutes uncovered then 10 minutes covered.
Place dumplings into an individual serving bowl and top with soup broth. Enjoy!
Recipe adapted from Bowl Of Delicious.
SKM: below-content placeholder
Whizzco for 12T