Pineapple cheesecake with toasted coconut? Yes, please!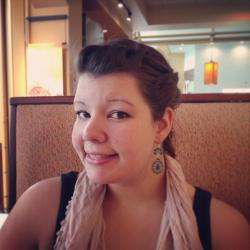 Jessica Griggs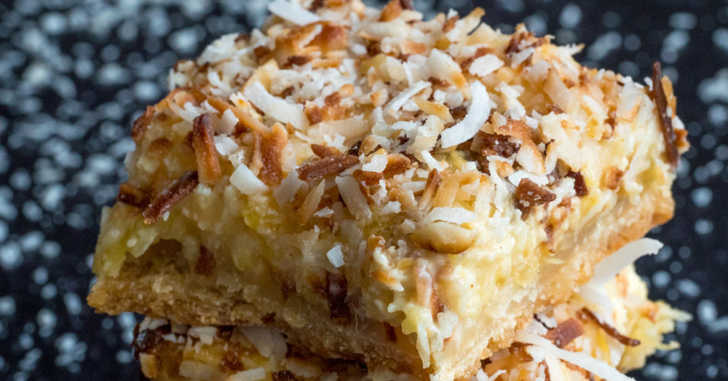 What is it about that magical combination of pineapple, coconut, and macadamia nuts that really hit the spot? I'm not always in the mood for a tropical dessert, but when I am, anything with "Hawaiian" in the name is sure to satisfy my craving. This recipe hit up all of my favorite tropical flavors in a unique and totally mouth-watering way.
We start off strong with a shortbread cookie base. Now, pause for a moment. Shortbread cookies are absolutely perfect for a sugary dessert like this since they tend to be less sweet and more rich and buttery than other types of cookies.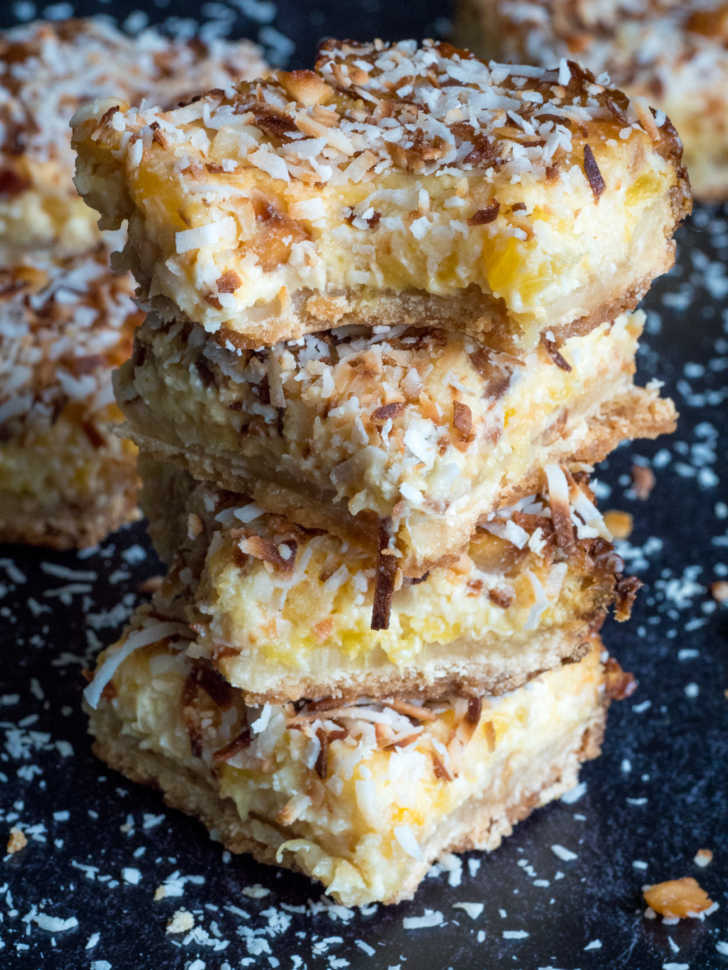 Okay, unpause. What else makes these bad boys crave-worthy? Pineapple cheesecake, for starters. The filling of these decadent bars consists of all the makings for cheesecake as well as pineapple, white chocolate, and a few macadamia nuts mixed in.
As if that weren't enough, this dessert is topped with toasted coconut flakes and more macadamia nuts. The end result is a rich, creamy, tropical dream, with a bit of a crunch on top. In other words, the perfect indulgence for those times you're craving something a little different.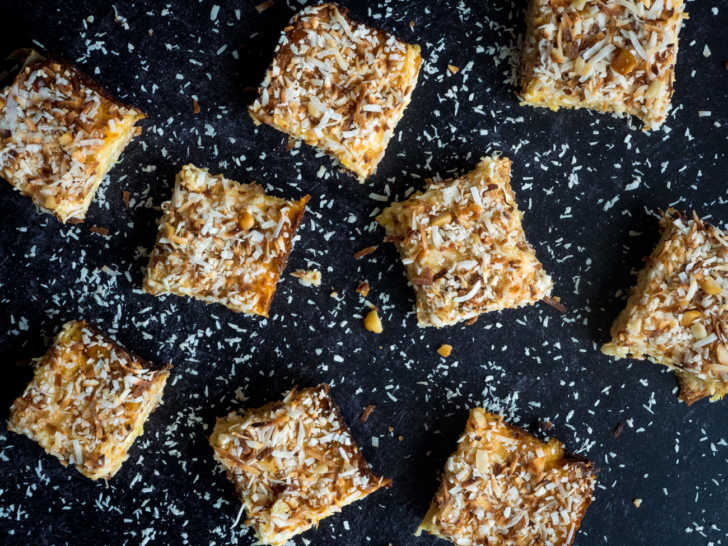 Start off by turning on the broiler and toasting the coconut flakes and macadamia nuts. Make sure to check on the mixture often, as coconut can burn easily!
Next, throw together your ingredients for the shortbread crust and press it into the bottom of an 8×8 pan, baking it at 300°. Once done, turn the oven up to 350° and mix together the cheesecake filling. Pour the mixture on top and bake for another 25 minutes before topping with toasted coconut and macadamia nuts.
If you're looking for a unique dessert to bring to your next get together, this is the recipe for you! Check out the ingredients and instructions below.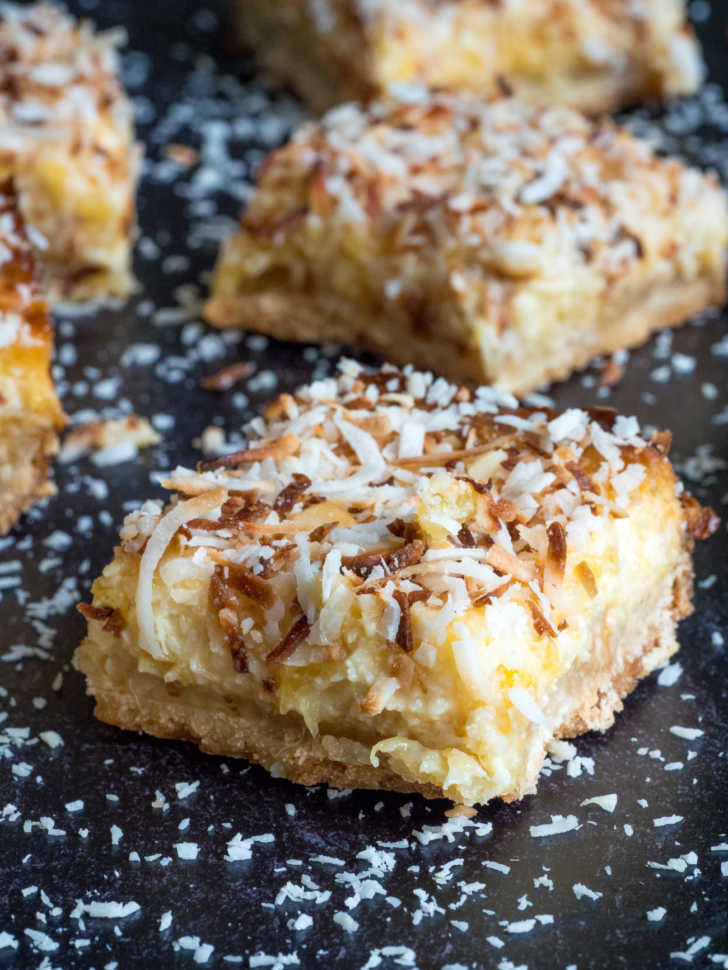 Hawaiian Cheesecake Bars
Makes 8 bars
20m prep time
15m cook time
25m inactive
For the shortbread base:
1 cup flour
1/4 cup granulated sugar
1/2 cup unsalted butter, melted
1 1/2 teaspoons vanilla
1/2 teaspoon salt
For the filling:
8 ounces cream cheese, room temperature
1 egg
1 cup powdered sugar
1/4 cup granulated sugar
1 cup crushed pineapple, un-drained
1 1/2 teaspoon vanilla extract
1/2 cup white chocolate chips
1/4 cup chopped macadamia nuts
For garnish:
1/2 cup sweetened coconut flakes
1/4 cup chopped macadamia nuts
Garnish:
Prepare the garnish first by turning on the broiler and spreading 1/2 cup coconut flakes and 1/4 cup rough chopped macadamia nuts on a cookie sheet.

Heat under the broiler for just a few minutes until coconut and nuts are a golden brown. (Note: Keep an eye on the oven, as the coconut and macadamia nuts can easily burn.) Remove from oven and set aside.
Shortbread base:
In a medium bowl, combine melted butter, granulated sugar, vanilla, and salt. Add the flour and stir until everything is well mixed.

Press the mixture into the prepared baking dish in an even layer. Bake at 300 degrees for 15 minutes or until edges are lightly browned.
For the filling:
While the crust is baking, beat together eggs and powdered sugar in a large bowl. Add cream cheese, granulated sugar, crushed pineapple, and vanilla extract, and mix thoroughly. Fold in white chocolate chips and chopped macadamia nuts.

Pour filling over the shortbread base in an even layer. Turn up the oven to 350 and bake on the center rack for an additional 25 minutes or until batter is set.
Remove from the oven and sprinkle the toasted coconut flakes and macadamia nuts before serving.
Recipe adapted from Aloha Dreams.
SKM: below-content placeholder
Whizzco for 12T