The easy cheese snack you've been missing all your life.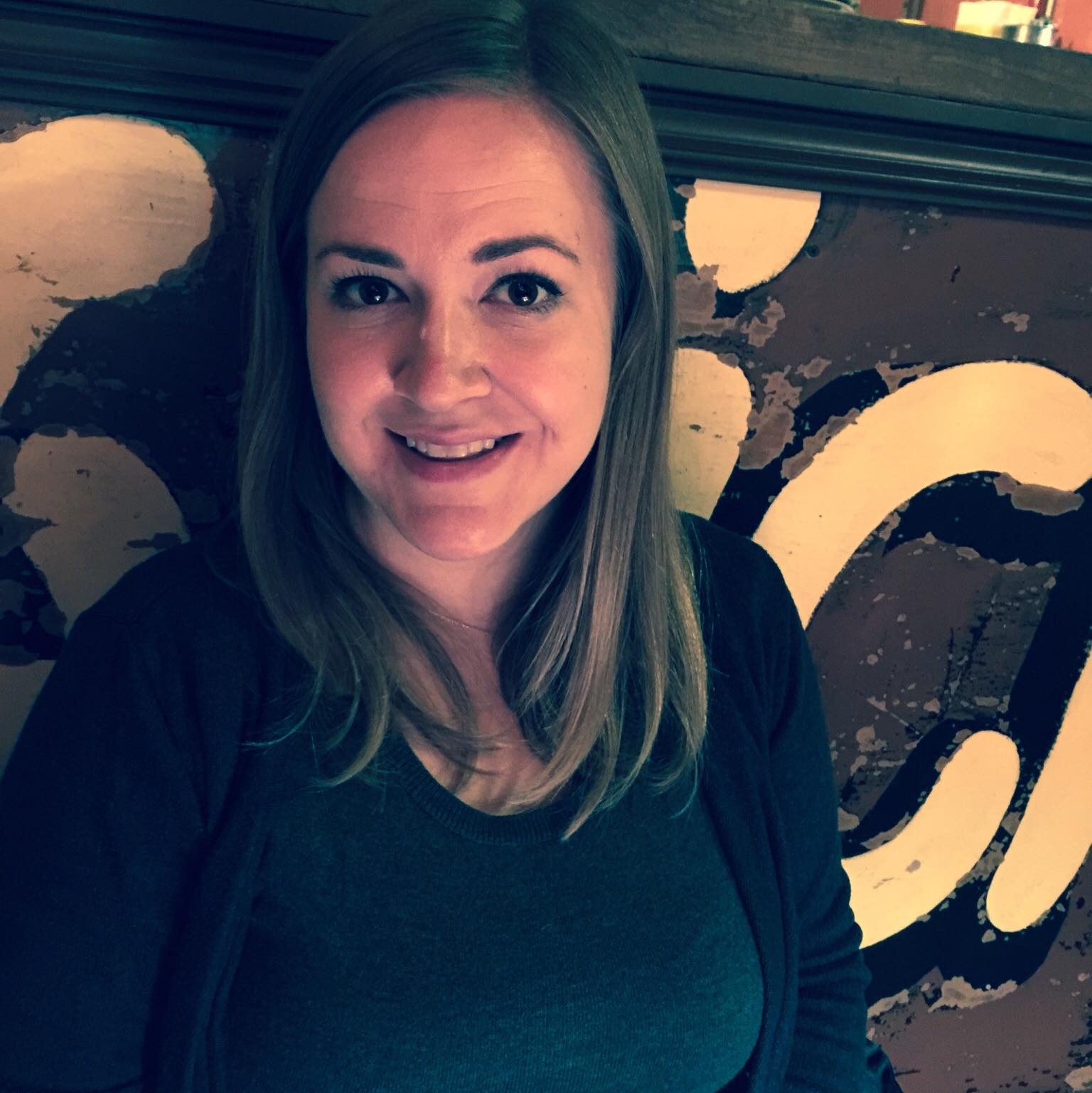 Kristy Norrell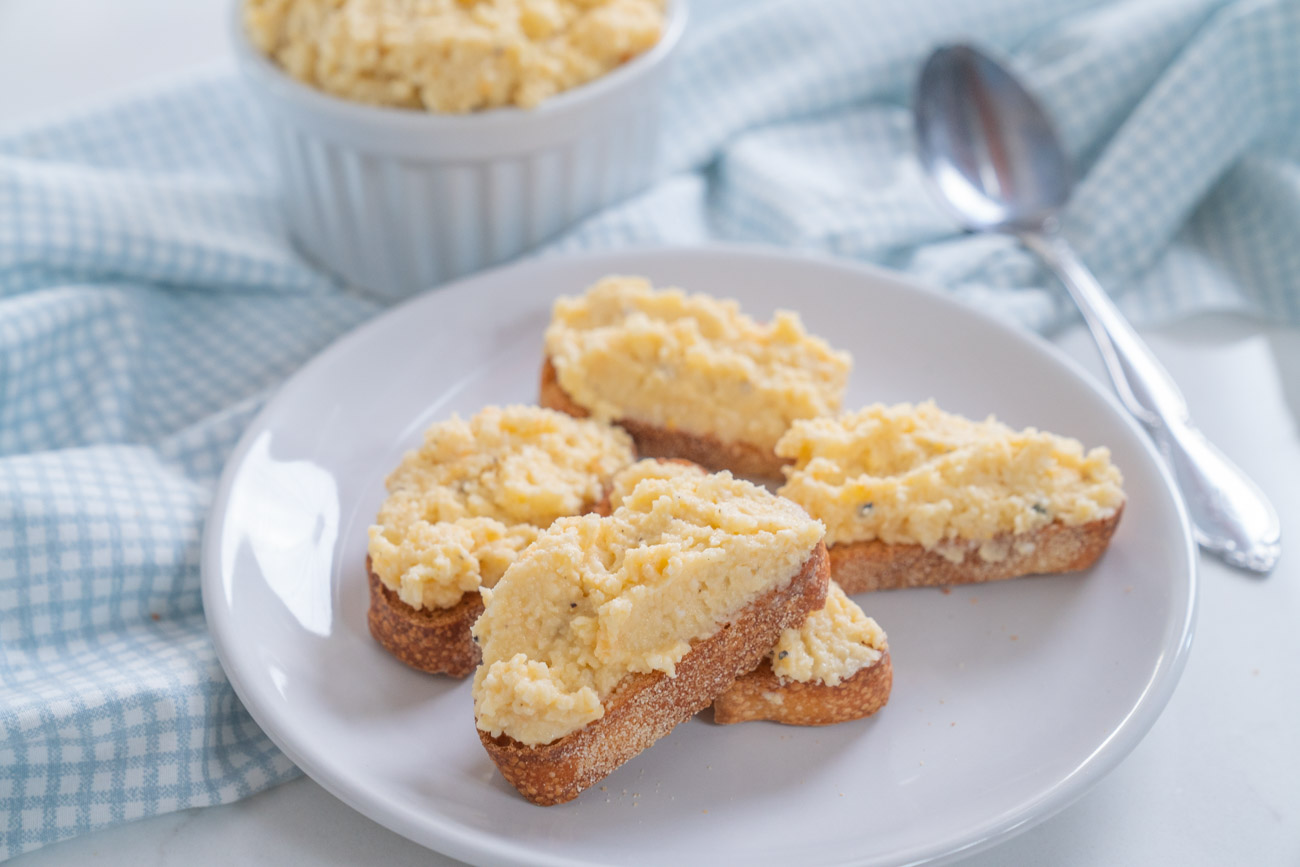 When I first happened upon a recipe for Fromage Fort, it was definitely one of those where have you been all my life? moments. Now, I know it doesn't look very pretty, it maybe doesn't even look very exciting, but please just huddle up and listen. Because you're going to feel the same way I did too. Fromage Fort is the best cheese invention you never knew existed, never even knew you needed, but are sure glad you found out about.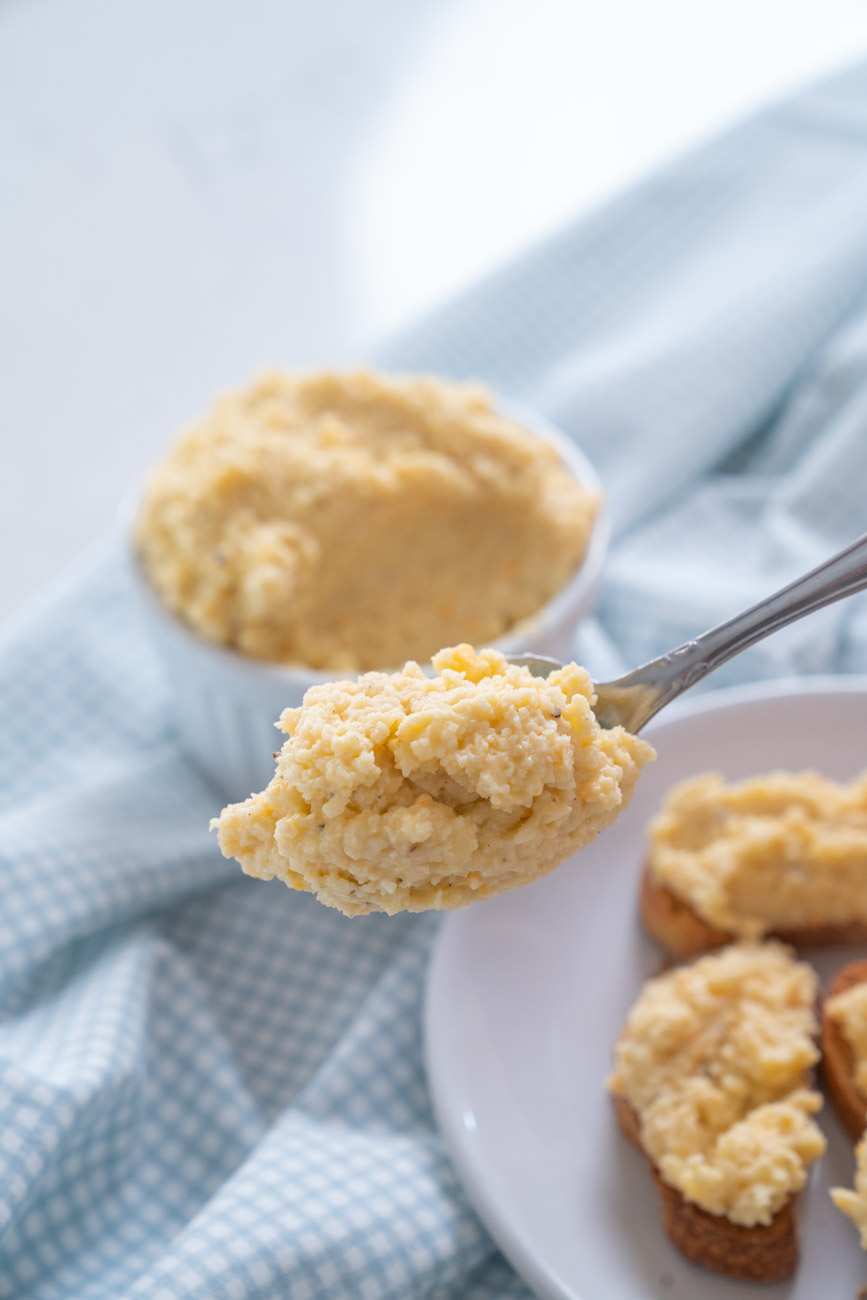 So what is it? Great question.
Basically, it's a cheese spread. Yes, we've all had those. I know.
But this one, this one, takes any leftover bits and bobs of cheese you have lingering in your fridge — maybe the end of grated cheddar you haven't gotten around to using yet, the nubbin of gouda that's been in the back corner of the cheese drawer for a month, the chevre that's getting a little too old to spread on a cracker, even the roquefort that was leftover from that pear salad — and blends them all into a spread that's different every single time but somehow always, always incredibly delicious. It translates to "strong cheese" and it nearly always does its name justice.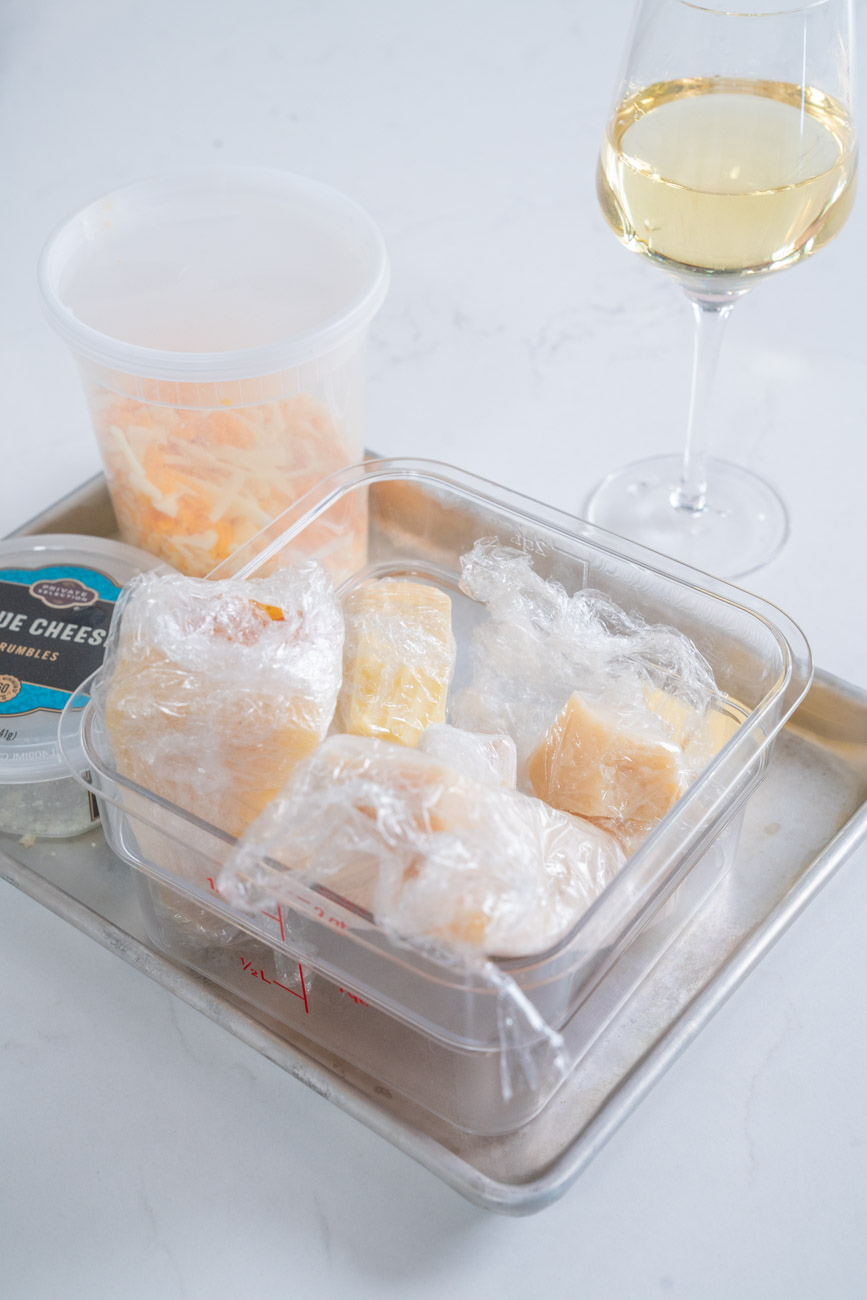 You can use literally whatever cheese you have on hand and it always works. Some white wine and garlic and black pepper go in too (and maybe some salt) and all you do is pulse it together until it's a spreadable consistency. If you have mostly hard cheeses, you can add more wine or even some butter to thin things out. You can add more garlic if your cheeses are on the mild side. You can dip veggies or crackers into it. You can spread it on crostini. Best of all, you can put it on a slice of bread and broil it into the best open-faced grilled cheese concoction you'll probably ever have.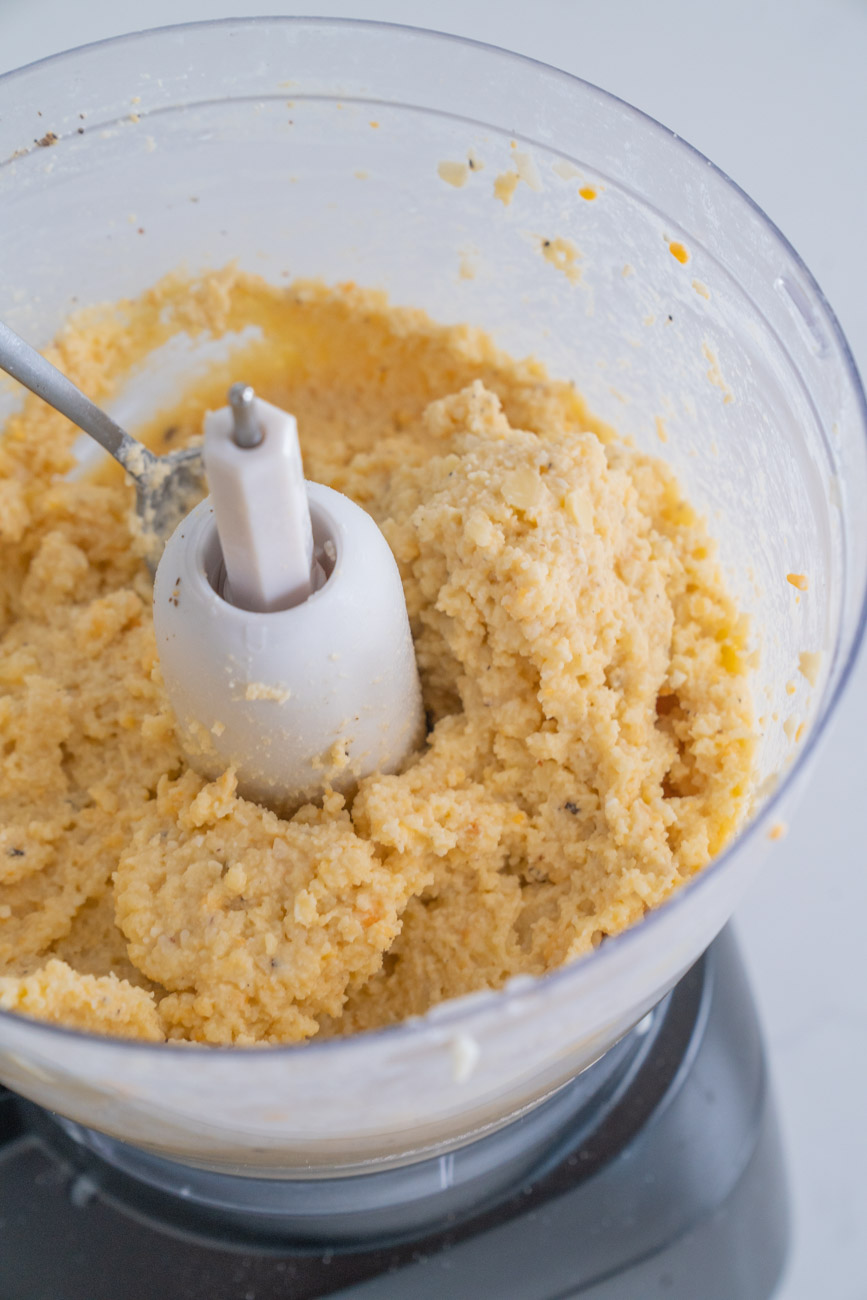 It all works. I mean it.
It's the type of thing I hesitate to even call a recipe at all, because it's more of a brilliant idea than anything else. And besides, the key to success here is really that you're not too fussy or particular with it. Throw in a bit of this, a bit of that… It's like a choose your own cheese adventure, and it's an incredible ride every time.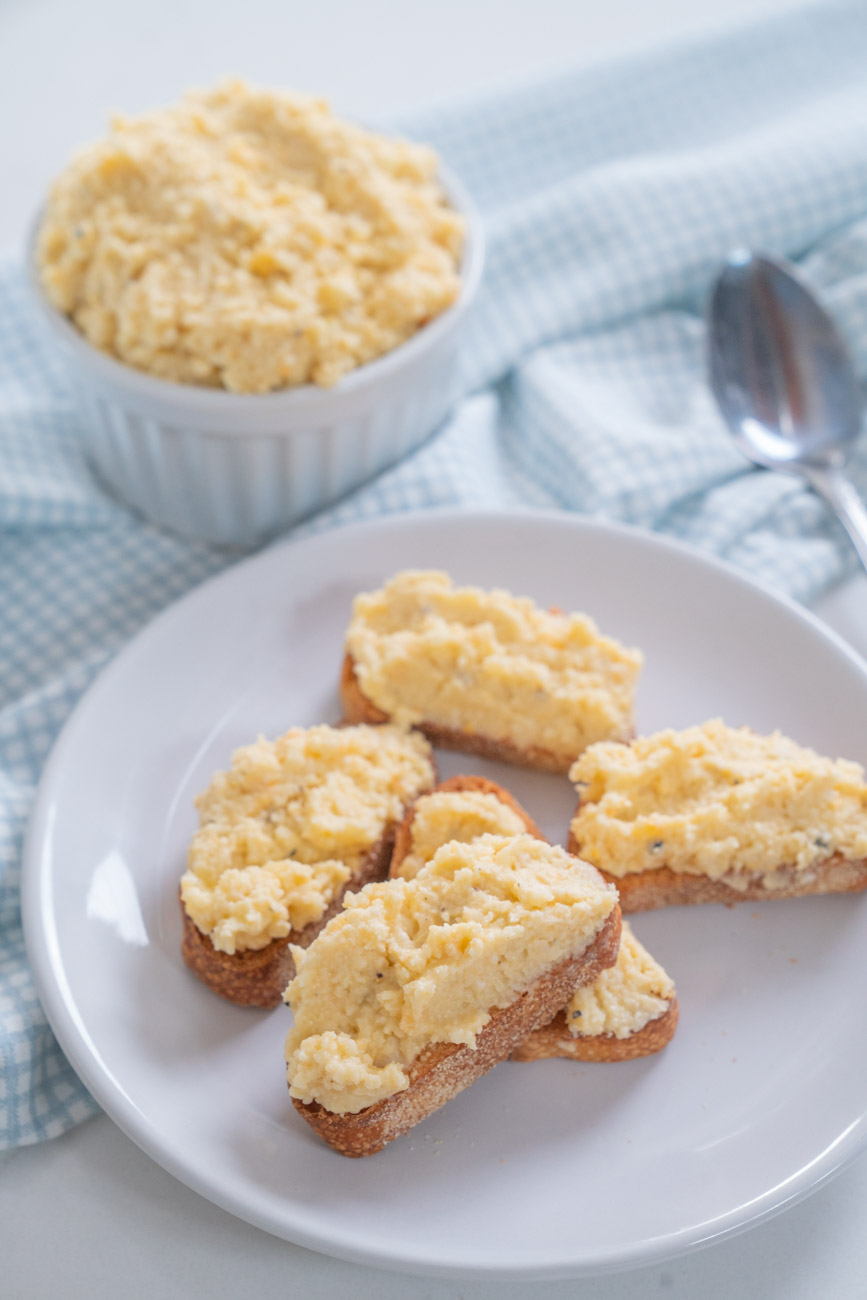 Fromage Fort
Ingredients
1 lb leftover cheese pieces, various varieties
2-3 garlic cloves, peeled
1/2 cup dry white wine
Kosher salt and freshly ground black pepper, to taste
Preparation
Add cheese, garlic, and white wine to a food processor. Add a generous amount of black pepper.
Pulse mixture until it's creamy but not too smooth.
Taste, and add salt as needed. Serve spread on toasted bread or crackers. Store in an airtight container.
Recipe adapted from Food and Wine.
SKM: below-content placeholder
Whizzco for 12T