A choose your own adventure featuring potatoes and leftovers from the fridge.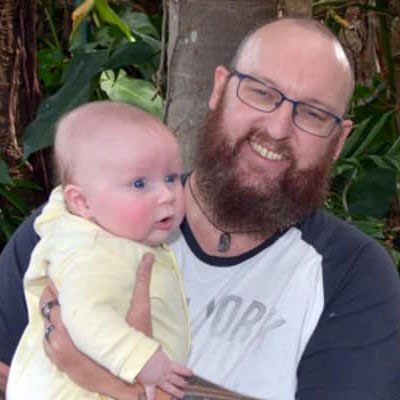 Jono Elderton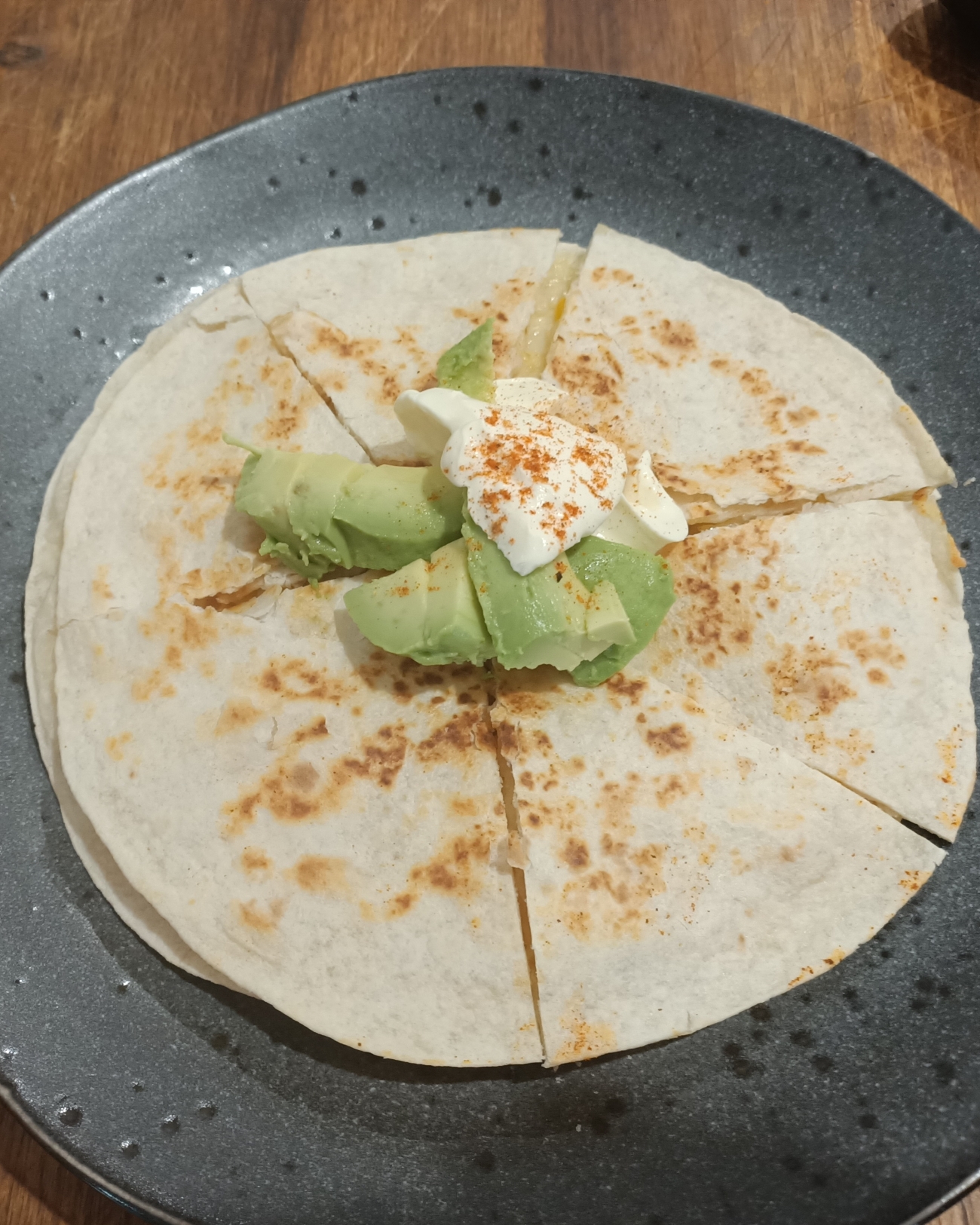 Quesadillas are a great way to incorporate the tasty leftovers from meals before into a delicious plate for you and your family. They're yummy, quick, and easy to put together while offering endless opportunities to individualize for the picky or more specialized palates in your life.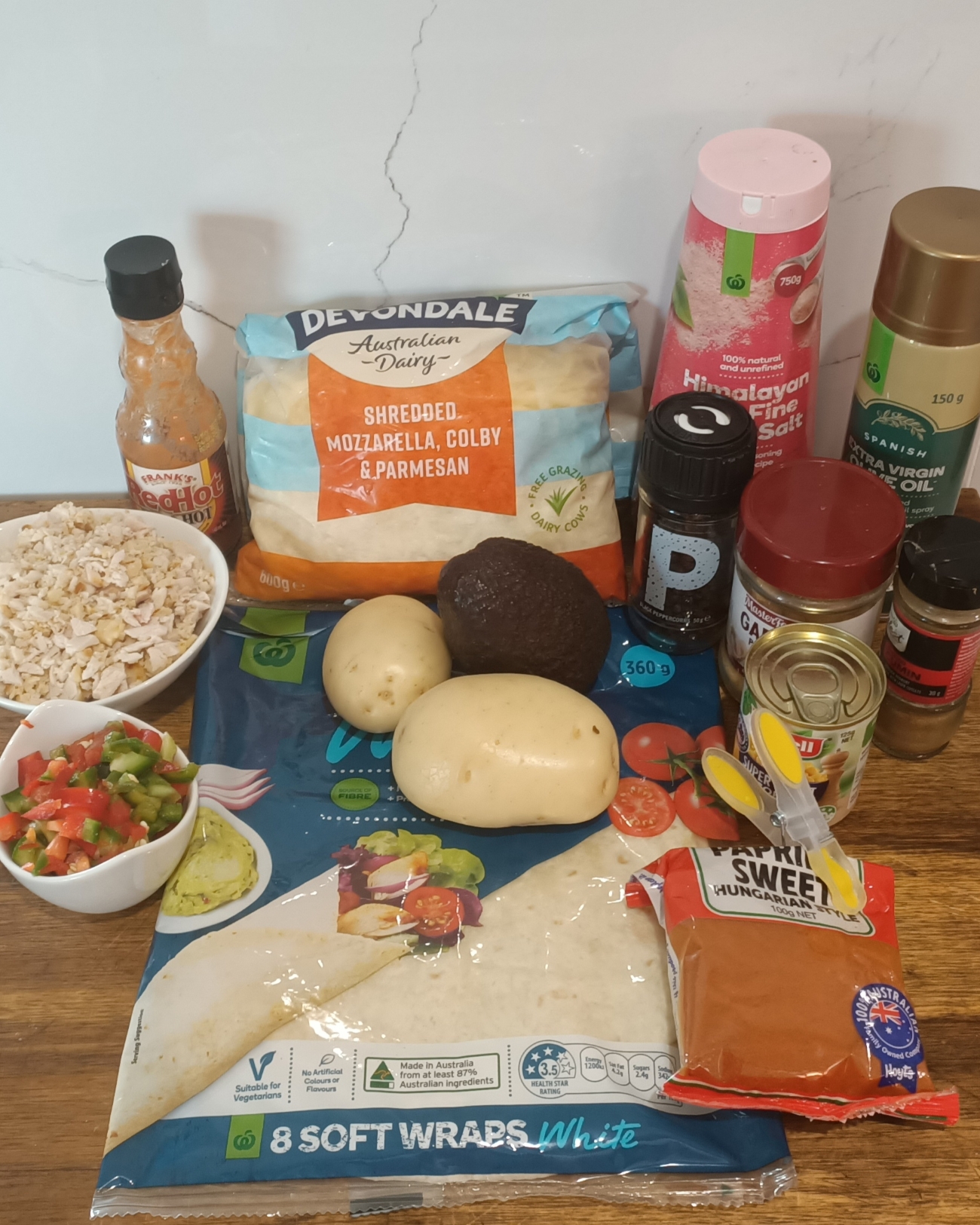 Potatoes are an underrated lead ingredient that provides an interesting variation from the quesadilla norm. Potatoes can be combined with just about any veggies and/or proteins you have left in the fridge. It's almost impossible to go wrong in creating a delicious disc!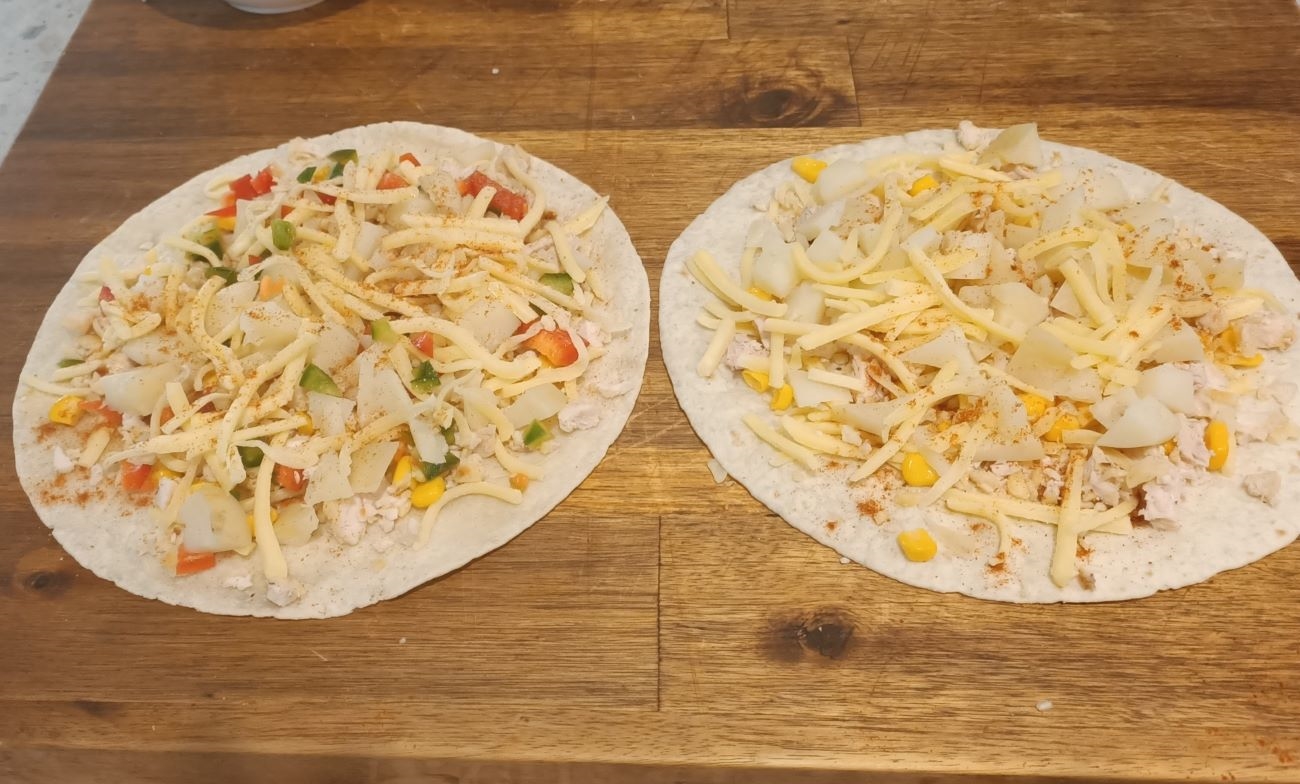 Loading your quesadilla with 'fridge emptying' ingredients is as easy as putting your head in the fridge and taking a look around. Starting with a layer of cheese, you can then add thin layers of other ingredients around your soft, parboiled potatoes.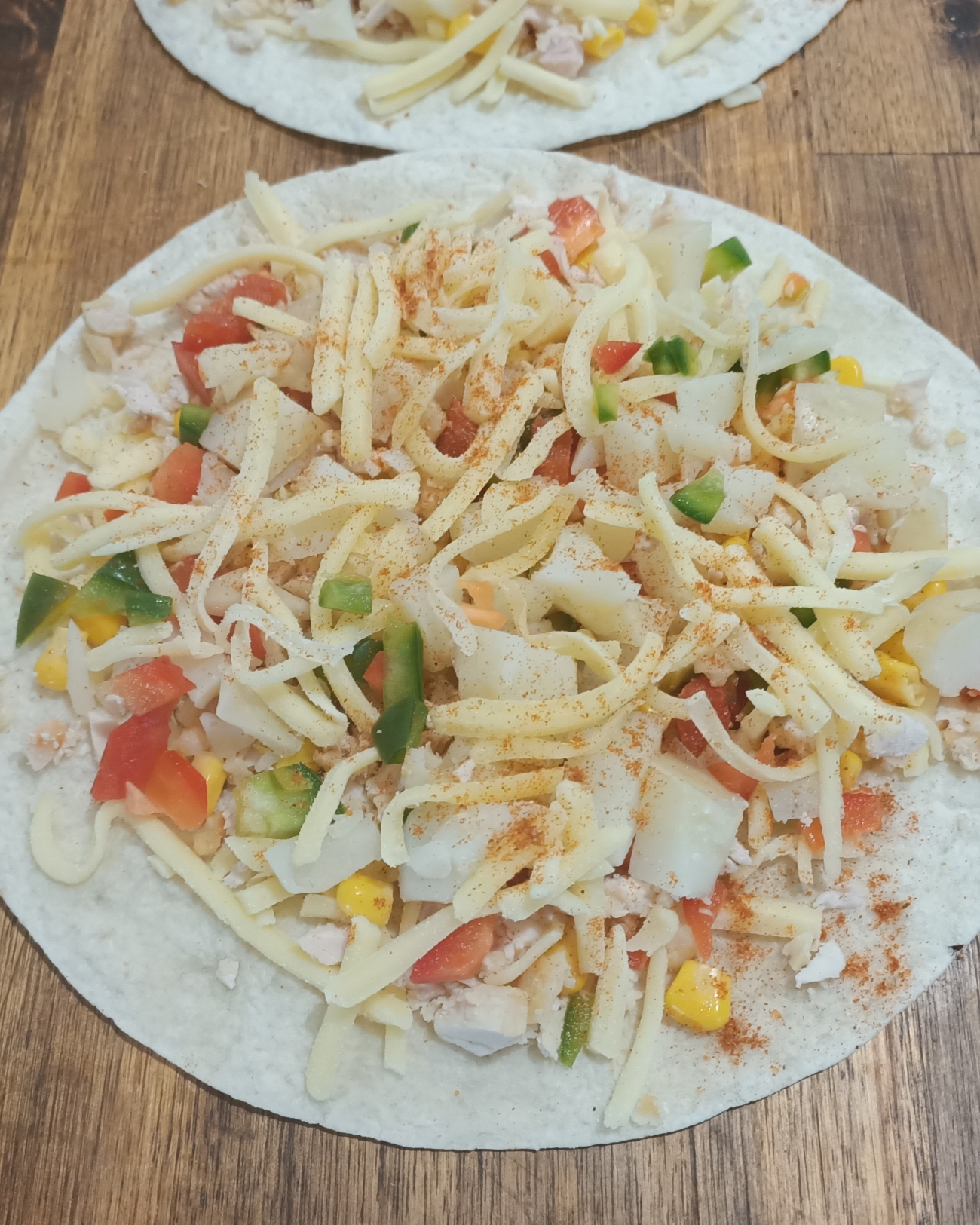 Jono's note: You don't want make your quesadilla too thick with filling, or the ingredients won't mesh, or stay together, even with melted cheese for extra binding. Also, make sure to leave an edge, so that can toast together during the cooking process.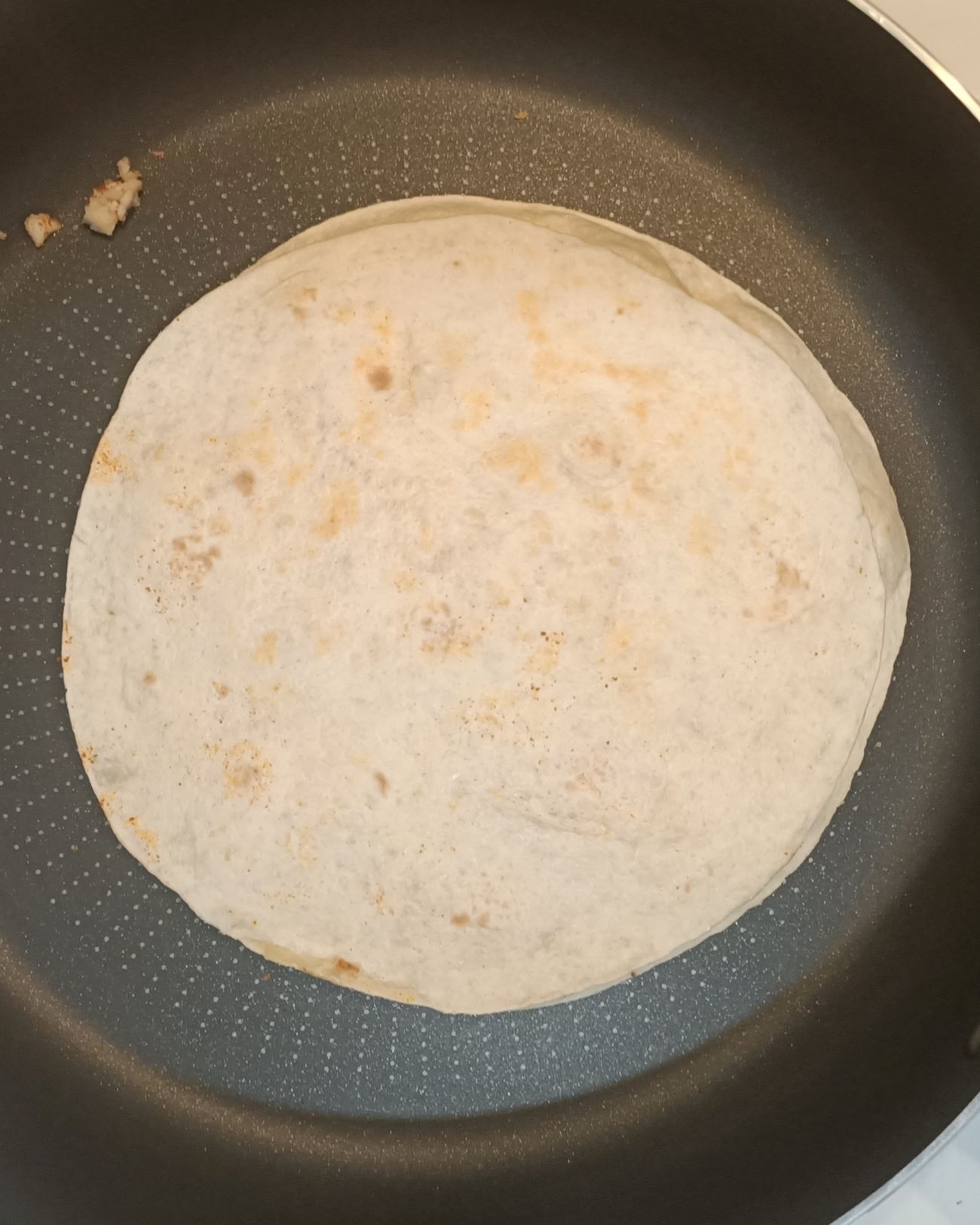 Quesadillas are an awesome choose your own adventure! You can make them hotter individually by adding cayenne pepper, jalapenos, or hot sauce as you like. As far as this recipe goes, everything except for the spuds and cheese can be switched out for something else that you may prefer instead.
And if you want to make a meal of it, you can add to your quesadilla dish with Pico de Gallo, fresh avocado, spicy rice, or black beans, much like a restaurant would.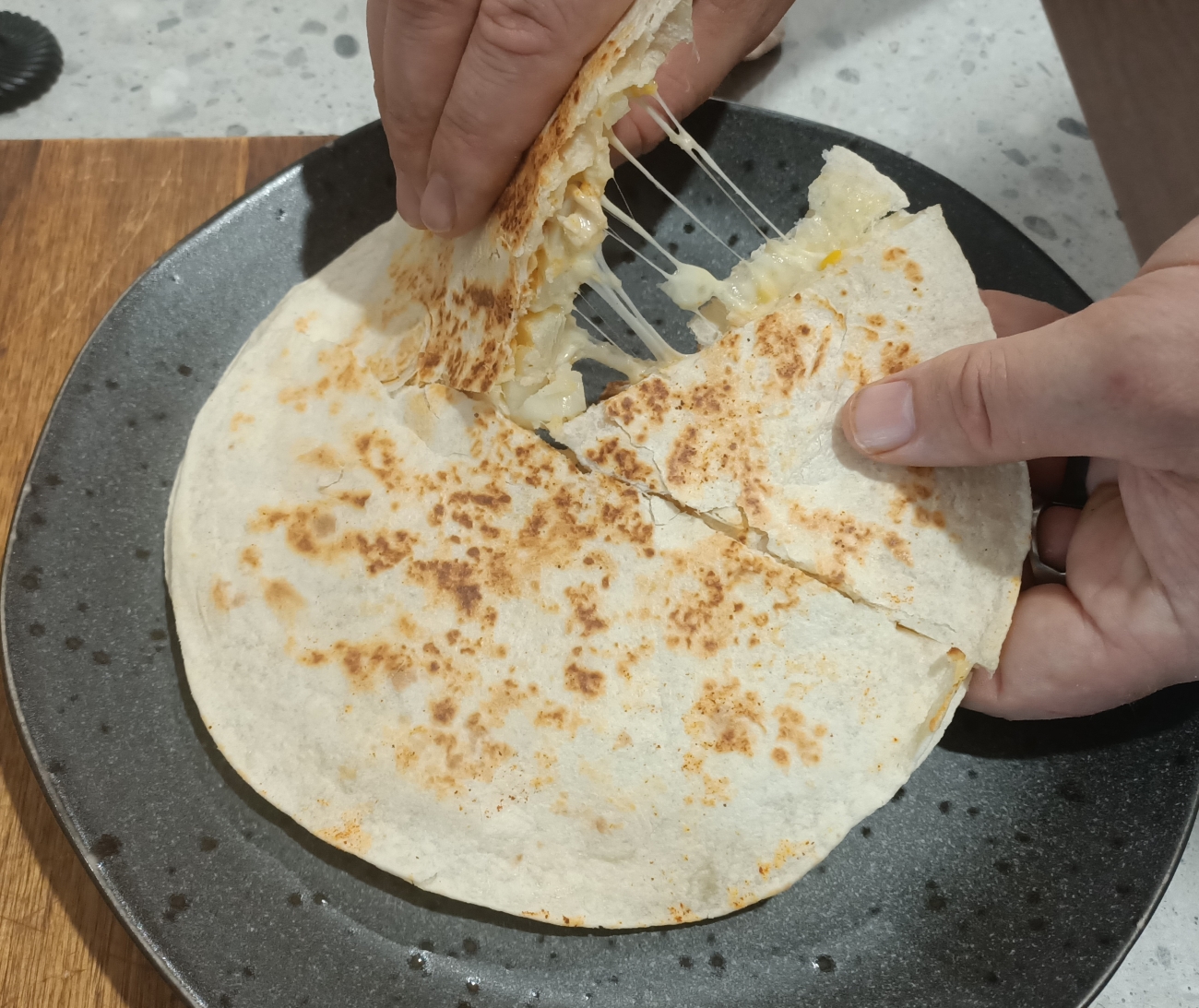 Fridge-Emptying Potato Quesadillas
Makes 4
10m prep time
20m cook time
Ingredients
1 x 8 pack of wraps/tortillas
2 small potatoes, washed
1 cup pre-cooked chicken, finely chopped
1-2 cups shredded 3 cheese mix
1/2 cup red/green bell peppers
2 oz canned sweet corn kernels, drained
2 tablespoons sweet paprika
1 tablespoon garlic powder
1 tablespoon cumin
1/2 cup sour cream
2 ripe avocados, chopped
Spray cooking oil
Kosher salt and black pepper, to taste
Preparation
Roughly chop potatoes into small sections and parboil for 8-10 minutes.
While potatoes are cooking, take 4 tortillas and spray the surface lightly with oil.
Start with a layer of cheese and then add thin layers of other ingredients, making sure to leave an edge.
Add another layer of cheese.
Combine spices into a small bowl, stir, and then liberally add the spice mix to each wrap.
Drain potatoes, making sure they are soft enough to eat, then add to the quesadilla mix.
Top with salt and pepper, cover with another wrap or tortilla of the same size, and press together firmly.
Pre-heat suitably sized pan to medium. Add each quesadilla individually, and cook for 3-5 minutes, or until golden on the outside.
Keep quesadillas warm in the oven at 250°F-300°F.
Plate and serve immediately with dipping sauce, sour cream, and fresh avocado.
SKM: below-content placeholder
Whizzco for 12T