Let's be honest, the 9 to 5 working life isn't the most sustainable. But with the rise of technology and more creative, social media types of jobs on the rise, the 9 to 5 is starting to change.
People are looking for more freedom and mobility – a chance to love what you do and see the world while doing it. Hence, the rise in the nomadic van life. We've seen plenty of influencers on social media showing off their remodeled vans that they've converted into cute little homes on wheels before they pack up and head off on adventures that many of us just fantasize about.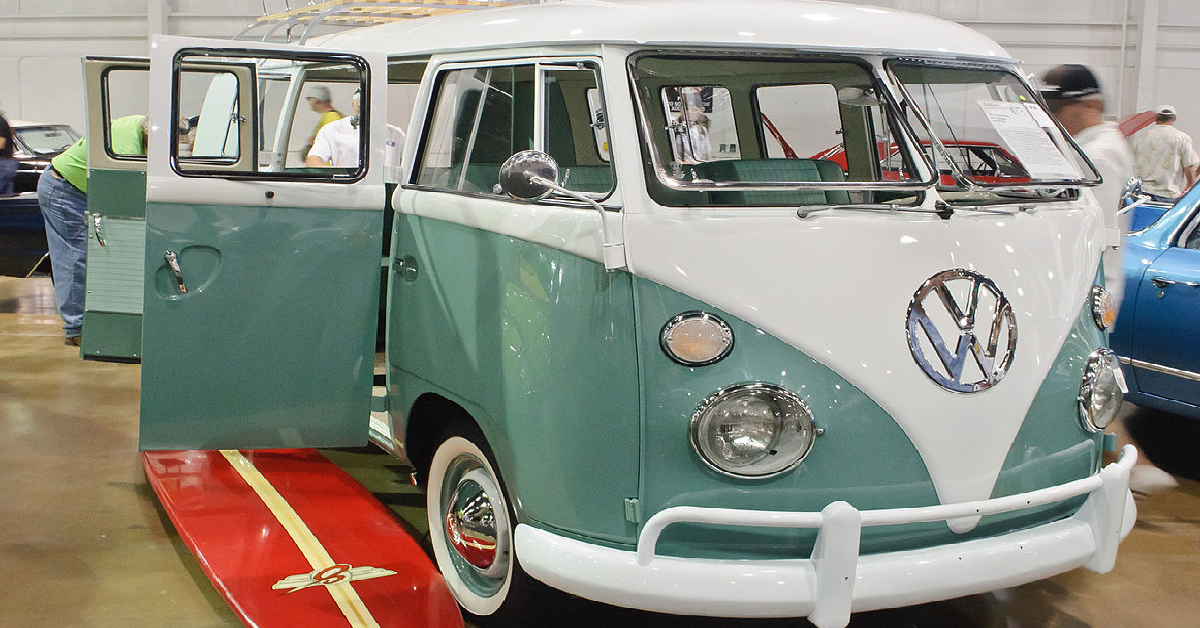 While the open road holds much mystery and intrigue for us, there is another allure out there: water. Whether it's rivers or lakes, the idea of living by the water's edge sounds peaceful. With the latest invention, the classic VW bus turned pontoon boat, you might just be able to combine the nomadic van life with a life by the water's edge.
The concept was brought to life by Italian designer Pierpaolo Lazzarini of Lazzarini Design. Lazzarini is already well-known for innovative yet extravagant superyacht designs. However, that isn't his only design dabbling, as he also does some architecture, automotive, and aerospace design.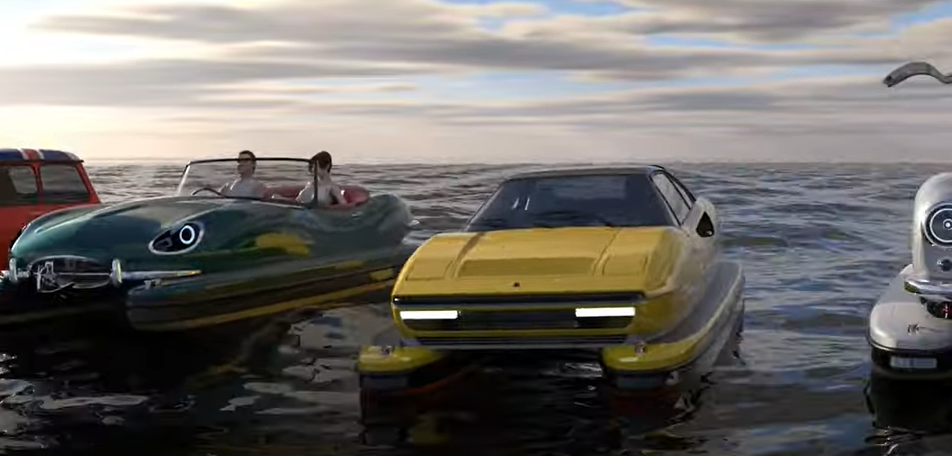 The concept of the VW bus pontoon is just an example of his most recent startup, a project known as Floating Motors, which aspires to blend the idea of water vehicles with classic cars. Essentially, they're cloned copies of the classic car designs only retrofitted in fiberglass or carbon fiber onto a floating haul with a motor in order to turn them into pontoon boats. Quite clever! It's the perfect way to make a car capable of moving in water.
As Auto Evolution shared, the company has said about their product, "We strictly respect the original car model proportions and sizes, applying the most modern nautical techniques for the floating hull (catamaran, conventional or foil), and delivering an exceptional quality concerning construction materials and applied technology, for the longest durability into harsh condition. Our products are top-luxury motorboats, shaped like mythical cars."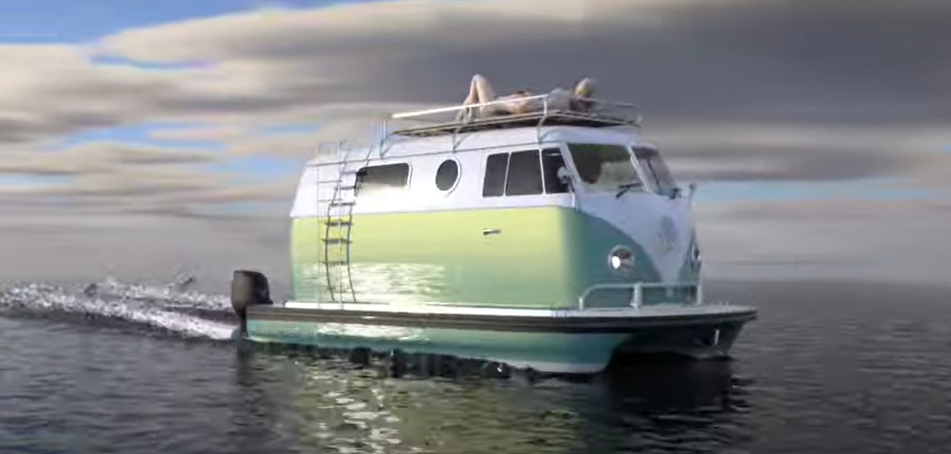 Besides the VW bus – which is the perfect one to take van life on the waterfront to the next level – there are other classic car models that are being turned into floating cars. There is the conversion of a two-seater convertible called La Dolce, as well as a Mini Cooper with the Union Jack paint job.
As fun as all these sound, there is one minor hiccup: None of these have been brought to life yet. The Floating Motors are still being kickstarted, so they're only accepting pre-orders at the moment. Unfortunately, if you want to pre-order a VW pontoon, then you'll be further disappointed because the only model that the company is currently offering for pre-order is La Dolce, which starts at $35,000.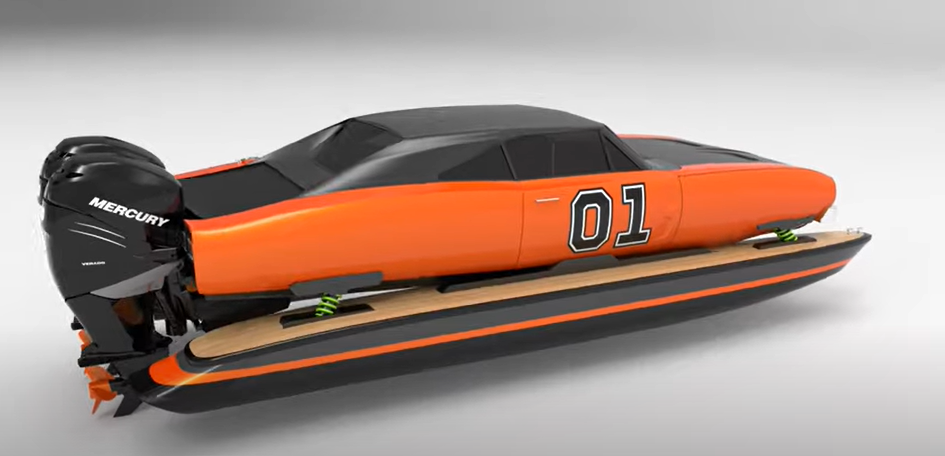 Lazzarini is launching a crowdfunding campaign in order to raise the necessary money to create prototypes of the other models. If all goes according to plan, he's hoping to introduce them to the market within the following 2 years.
If you want to invest, then just know that investing $1,000 dollars will earn you a $5,000 discount on your first purchase of any of the Floating Motors vehicles. Investing $50,000 will earn you a 1% stake in the company in addition to a founder's edition model of La Dolce.
If you're interested in the future endeavors of this company you can always follow them on Instagram for updates.
Watch the video below:
What do you think of this nautical van design? Would you love one? Let us know!
SKM: below-content placeholder
Whizzco for 12T