Get into the holiday spirit with this spirited pomegranate cocktail.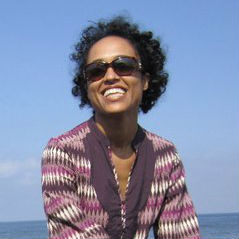 Sarah Cool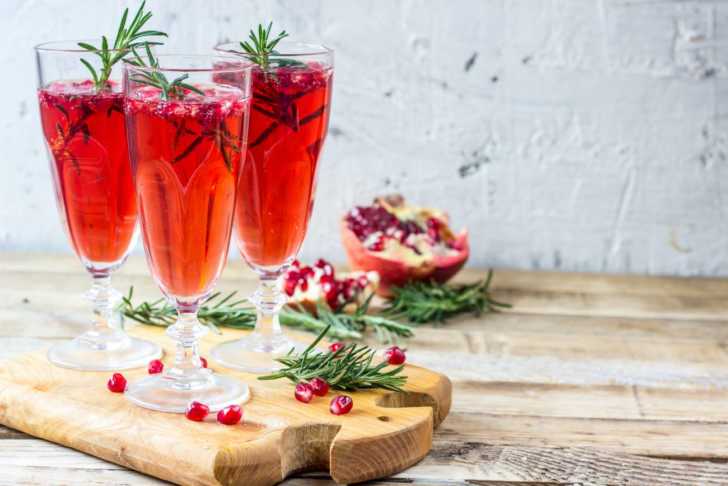 A fun and festive holiday drink is a delightful way to toast the season. What I particularly love about the drink is… well, everything! The color alone is stunning, the garnish gives it a crafted elegance (even though it is effortless to do), and it's fizzy. I love a good bubbly beverage. A festive pomegranate fizz is a tart, bubbly, sweet drink that's easy to make and easy to drink.
Pomegranates intrigue me, the process of removing the fruity seeds might seem like a pain but it's actually quite fun and something I like to do, even if it does make a little bit of a mess. The fruit is cut in half and then you rather unceremoniously whack the backside of the fruit with a wooden spoon to release the popcorn-kernel-like seeds. Pomegranate is a super fruit, meaning that it is full of healthy stuff, and traditionally is a symbol of prosperity and goodwill. Perhaps it is the abundance of seeds and the act of sharing those seeds that bring this symbolism to life.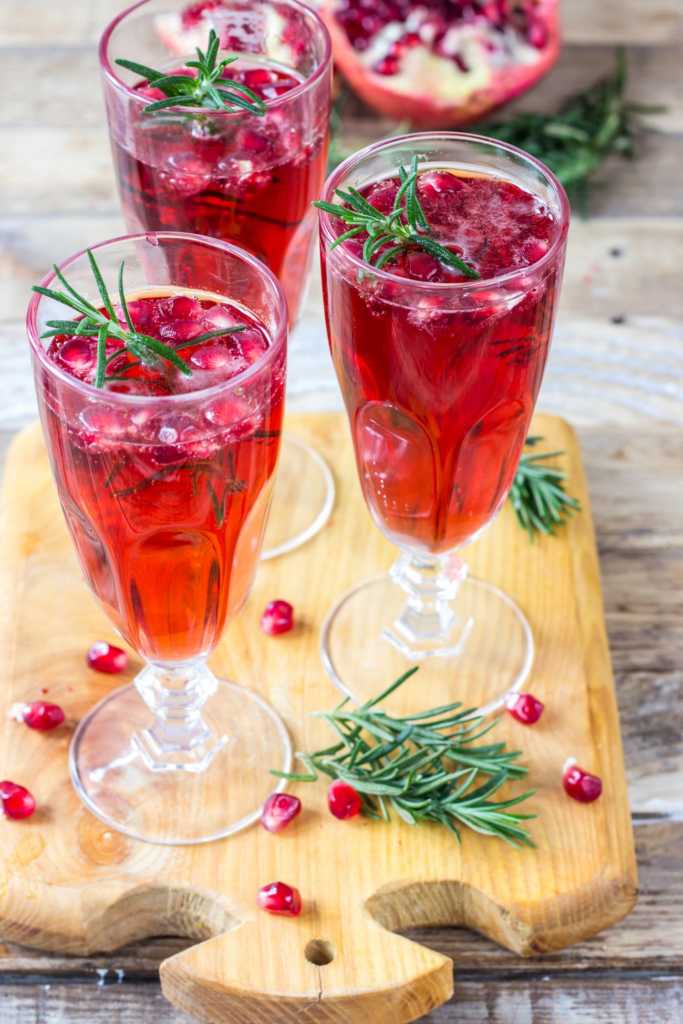 I like to toast to prosperity and goodwill and what better way to do so, especially these days, than with a pomegranate punch. I've got a combination of pomegranate juice, cranberry juice, pineapple juice. I'll serve this with Prosecco and pineapple vodka, the bubbles and spirits will certainly make this a festive cocktail! I make sure each of the liquid ingredients is chilled so the drink has that refreshingly tart and bubbly tingle on the tongue.
A cocktail this beautiful must be served in a fancy glass, your choice on just how to do this but I like a glass that has curves, like a fluted glass. To finish the cocktail, I will add about a tablespoon of fresh pomegranate seeds to each drink. They'll float deliciously on top of this festive pomegranate fizz. Now, let's all lift our glasses and toast to good fortune and prosperity for the season and for the next year to come with a ruby-red, sweet and bubbly, fun and festive holiday pomegranate cocktail.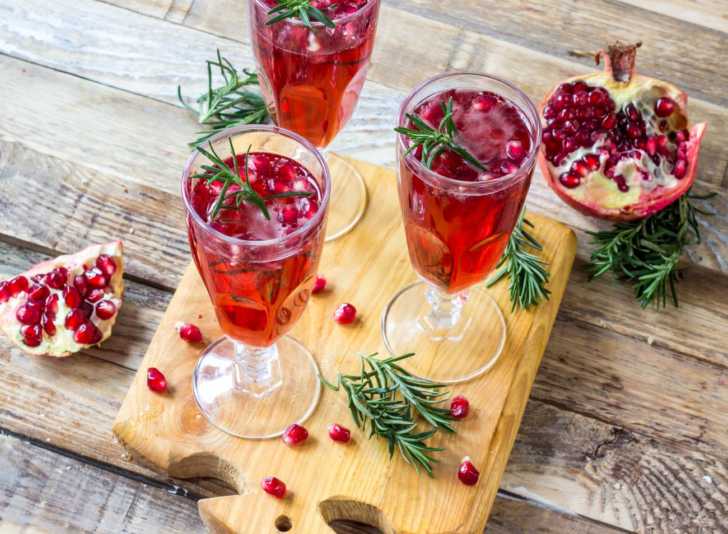 Festive Pomegranate Fizz
Ingredients
2 cups Prosecco
1 cup pomegranate juice
1 cup sparkling water (plain or lime flavored)
½ cup pineapple vodka
4 tablespoons pomegranate seeds
Preparation
Combine the prosecco, pomegranate juice, sparkling water, and pineapple vodka together in a large pitcher. Stir gently to mix.
Pour into a glass and garnish with pomegranate seeds.
Recipe adapted from Eating Well.
SKM: below-content placeholder
Whizzco for 12T