The flavorings really make this icing special.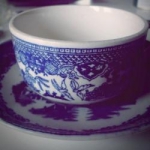 Rose Heichelbech

When you share or print a 12 Tomatoes recipe,
you're making mealtime meaningful.
100%
of the Share to Care sponsor fees fund meals for families in need.
Learn More
CLICK ANY LINK BELOW TO JOIN OUR CAUSE!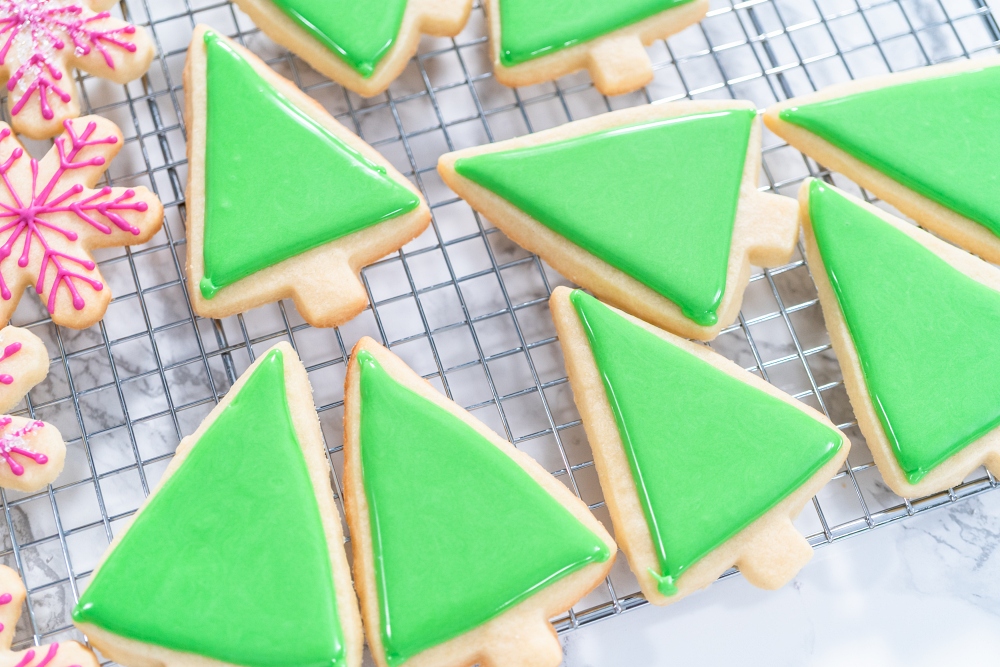 Growing up it was a family tradition to make Christmas sugar cookies topped with colored icing and followed by some of that big, crystal-y sugar and some of those hard silver candy balls. Back then I just knew this icing as sugar cookie icing. But, I learned through watching a fair few hours of The Great British Bake Off is that this is actually called royal icing. And this modern version is so easy to whip up.
Today royal icing is often used to ice cookies since it levels out on it's own, creating a smooth surface. This is the perfect substrate for more detailed icing to go on, like the eyes on a gingerbread man, or the decoration on an Easter egg cookie. And, it's also the perfect glue for assembling the pieces of a gingerbread house.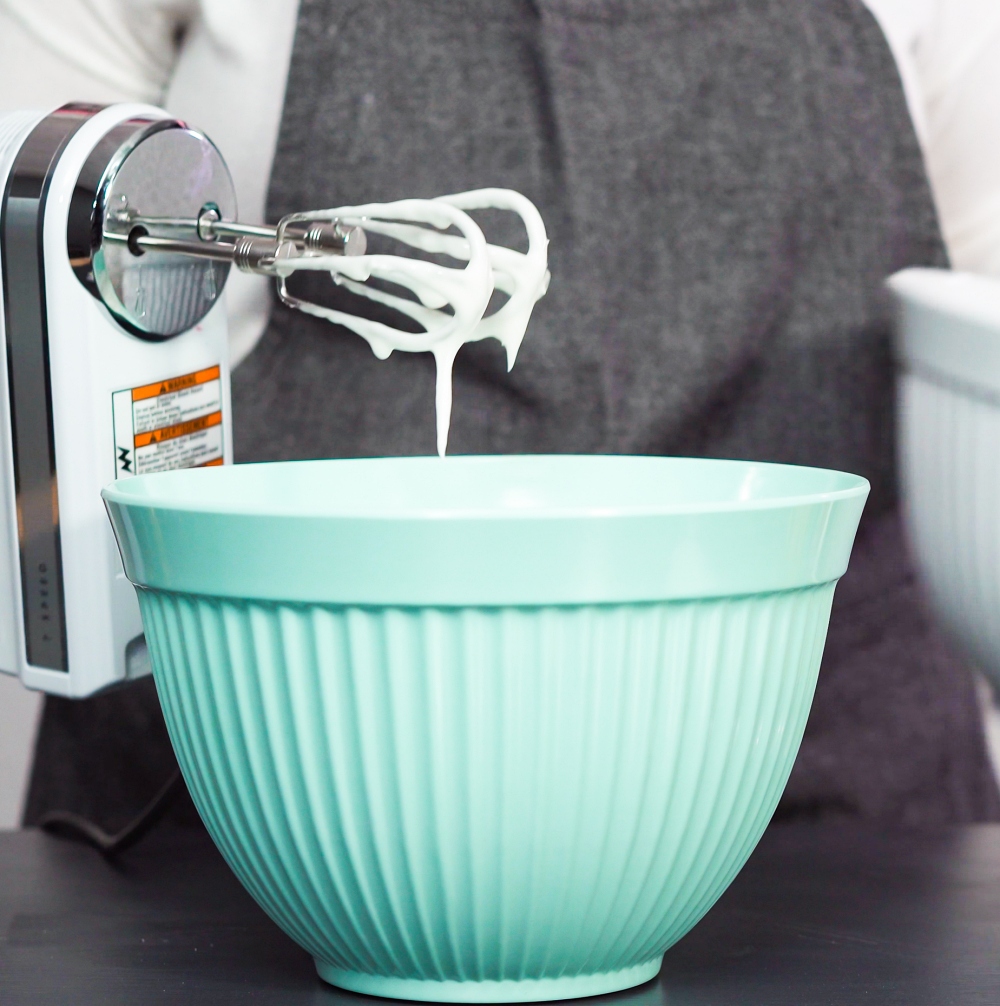 The first royal icing was created in the 1700s by cooking expert, Elizabeth Raffald, back when sugar was seen as a trendy luxury. The world of baking was much different back then and to serve a frosty-white, glazed confection at your event showed you had real wealth and style.
But, the icing didn't rise to fame until it was used for the wedding cake of Queen Victoria and Prince Albert in 1840. This monstrosity of a cake weighed nearly 300 pounds and was decorated with a 1,100 flowers made of sugar. It's not hard to see why the cake made a huge impression on people, though today's home bakers use the icing for slightly less grand desserts.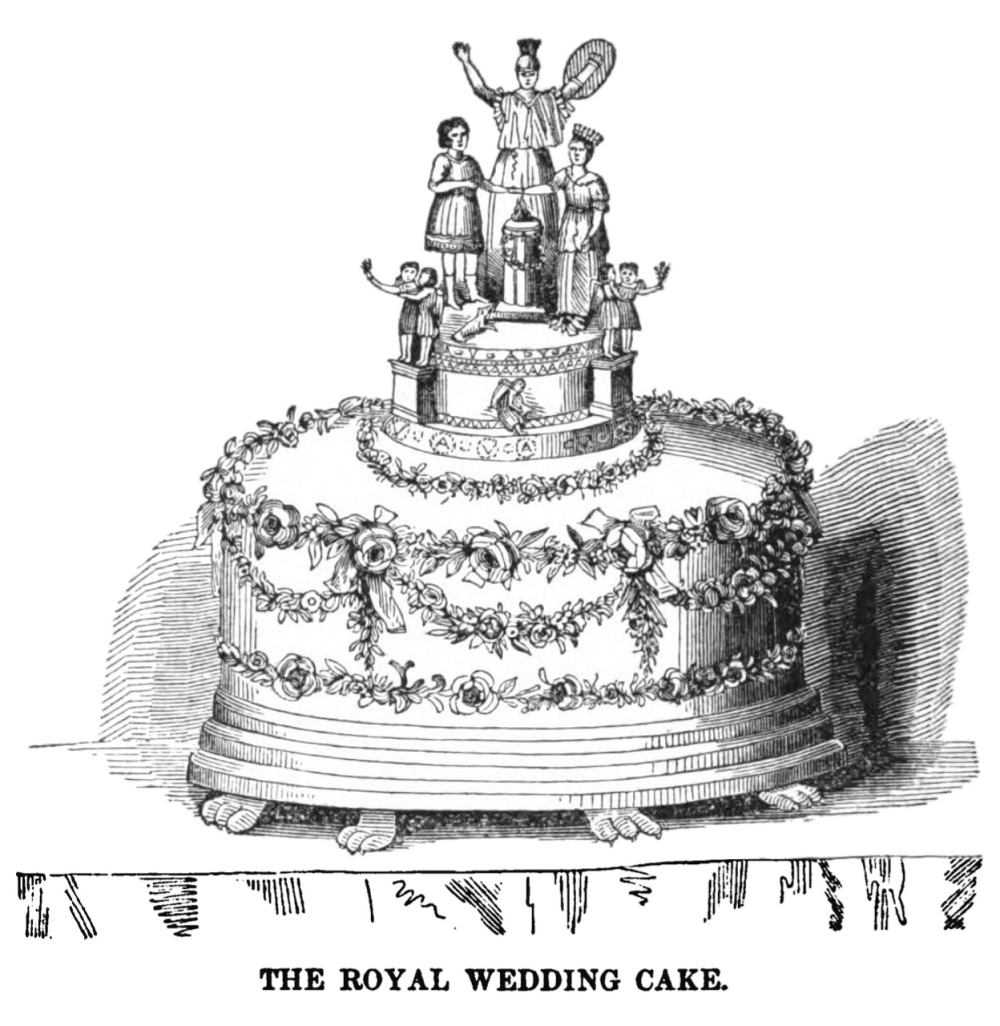 Still, you can't beat this icing for simplicity, ease, and function. It comes together very quickly and can be flavored or colored to suit your needs. For Christmas cookies you can add a little mint extract, but my mom always used almond extract since it goes so well with butter cookies. You can also use a teaspoon of lemon juice instead of extracts for a fresh zing to your cakes and cookies. And, for an extra special touch you could even add a little bit of Grand Marnier to the mix instead. The options are almost limitless for flavorings you can use.
Add any food colorings you want, including natural food dyes, since the icing won't be heated and therefore the color won't change. To make this recipe a snap meringue powder is used instead of egg whites. This means you don't have to worry about the safety of using raw egg in your icing. Fund this ingredient in the baking aisle.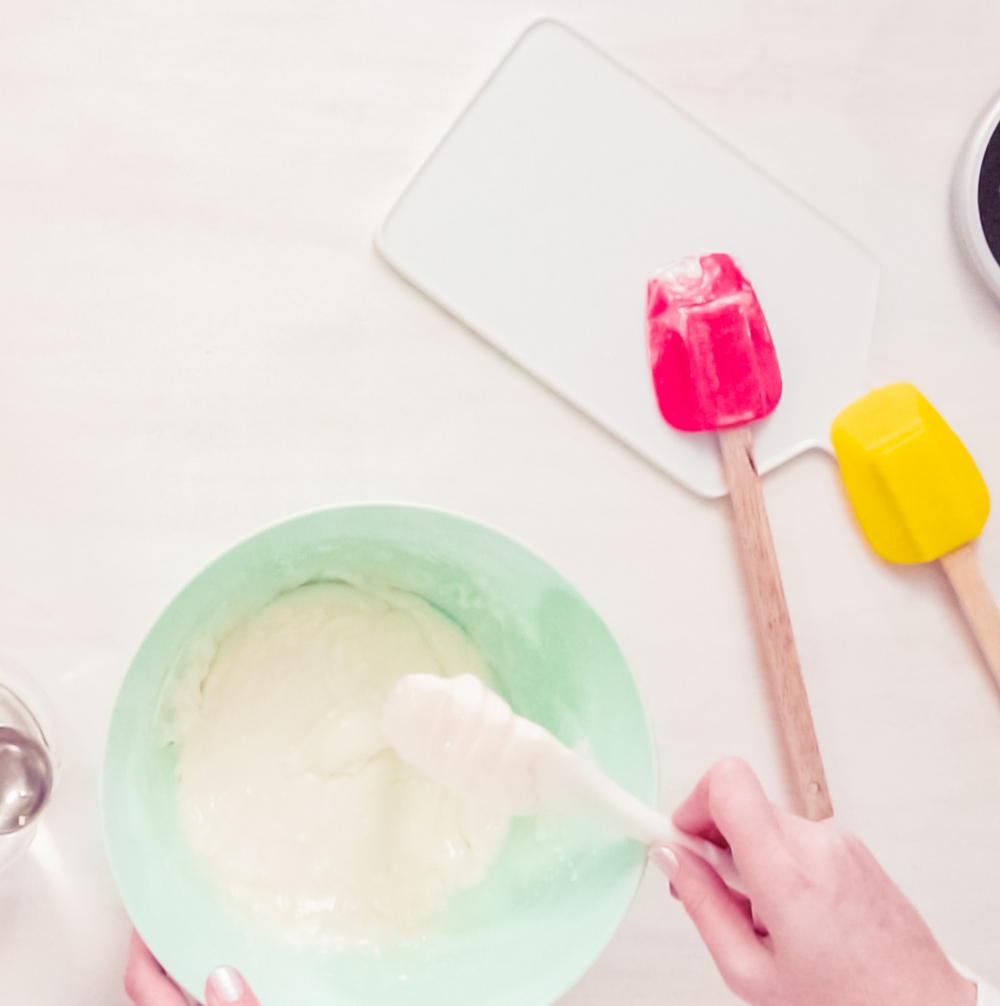 Make sure your confectioners' sugar is sifted well and then throw all the ingredients together in a mixing bowl. Use an electric mixer to beat it for 7-10 minutes. You'll know it's ready when you can drop some icing back into the bowl and it will disappear into the rest of the icing within 5-10 seconds.
It's best to apply the icing using a piping bag since that's one way to get the perfect outlines and an even finish. And, you can freeze extra icing for up to 2 months, making this a versatile recipe.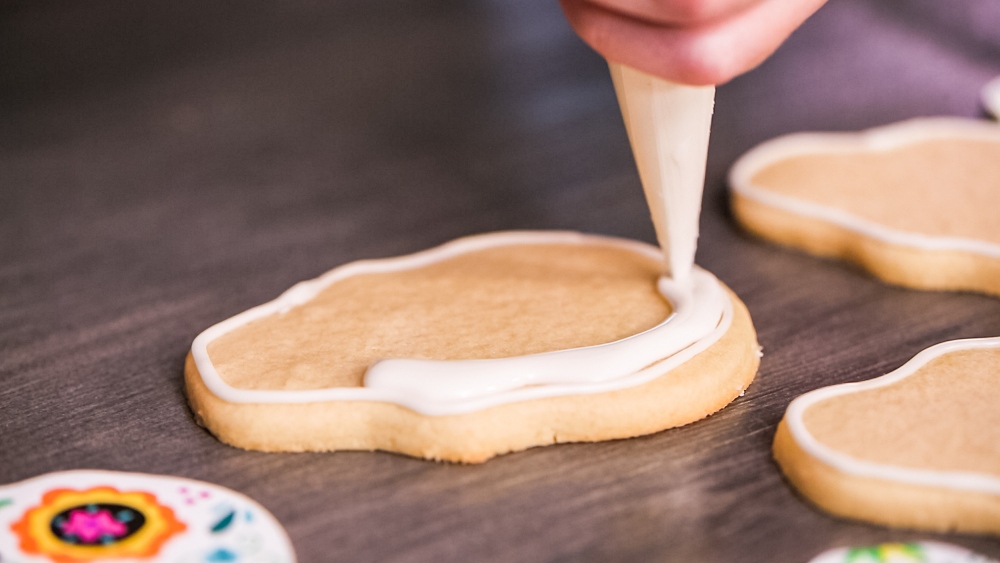 Easy Royal Icing
Makes 3 cups
10m prep time
25m cook time

When you share or print a 12 Tomatoes recipe,
you're making mealtime meaningful.
100%
of the Share to Care sponsor fees fund meals for families in need.
Learn More
CLICK ANY LINK BELOW TO JOIN OUR CAUSE!
Ingredients
4 cups confectioners' sugar, sifted
3 Tbsp meringue powder
9 Tbsp water, room temperature
1 tsp vanilla extract or lemon juice
Preparation
Combine all ingredients into a medium mixing bowl. Beat with an electric mixer on high for 7-10 minutes. When it's the correct consistency drizzles of the icing should "melt" back into the rest of the icing in the bowl within 5 to 10 seconds.
If the icing is too thick add a tablespoon of water. It it's too thin add a spoonful of confectioners' sugar. Add food coloring if desired and use a piping bag to apply the icing. Let icing rest for 15 minutes before applying to cookies or cakes.
Allow icing to harden completely on confections before serving. Leftover icing can be stored in the freezer for up to 2 months.
Recipe adapted from Sally's Baking Addiction.
SKM: below-content placeholder
Whizzco for 12T