The pride of Sichuan, these delicious chili noodles feature plenty of pop and flavor!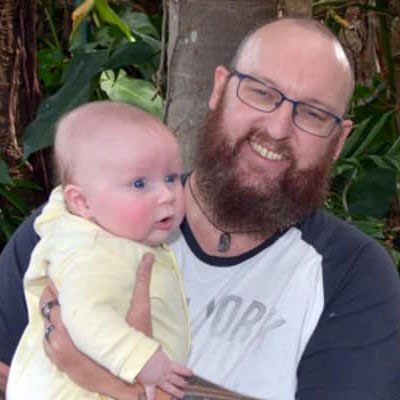 Jono Elderton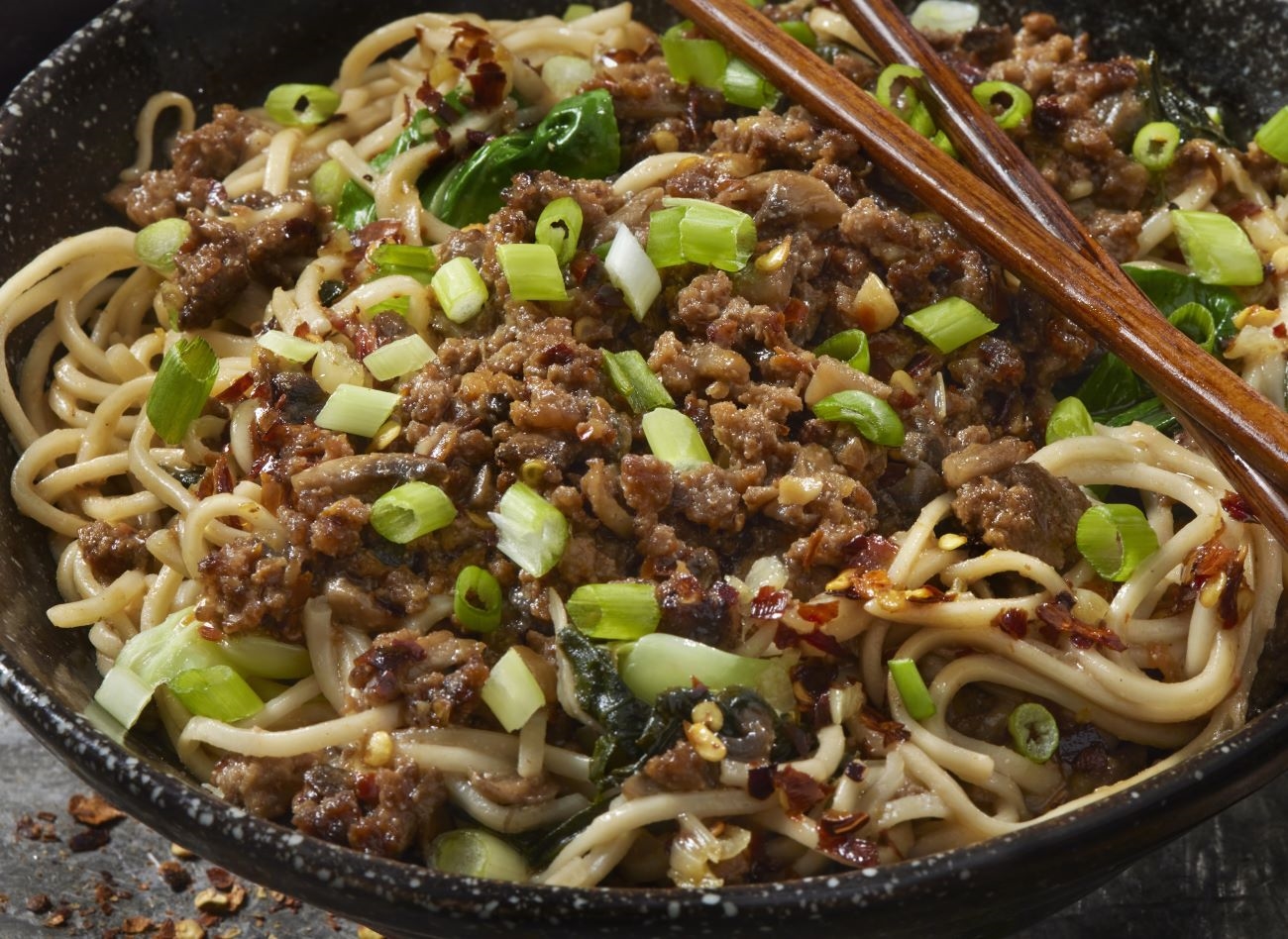 Sichuan (or Szechuan) cuisine is famous for strong, spicy flavors and a commitment to heat. Dan Dan noodles are arguably the best introduction to this fascinating subgenre of Chinese food. It is one of my all time favorite dishes and a great jump off point for the home cook looking to recreate classic, memorable meals in their kitchen.
'Dan Dan' refers to the carrying pole that street vendors used when carrying their noodles around on foot to serve customers. The pole was carried on the shoulders of the vendor with two baskets on either side. One basket held egg noodles, while the other held the famous spicy sauce. While the practice has been discontinued in contemporary China, the amazing dish remains.
Making Dan Dan noodles from scratch is a systematic process that seems more difficult than it is. There's plenty to do – there's essentially three phases to making the recipe – but by being organized from the outset with ingredients and measurements, then working through each part of the recipe cleanly, the entire process can produce four steaming bowls of slurpable, addictive noodle soup in less than 30 minutes.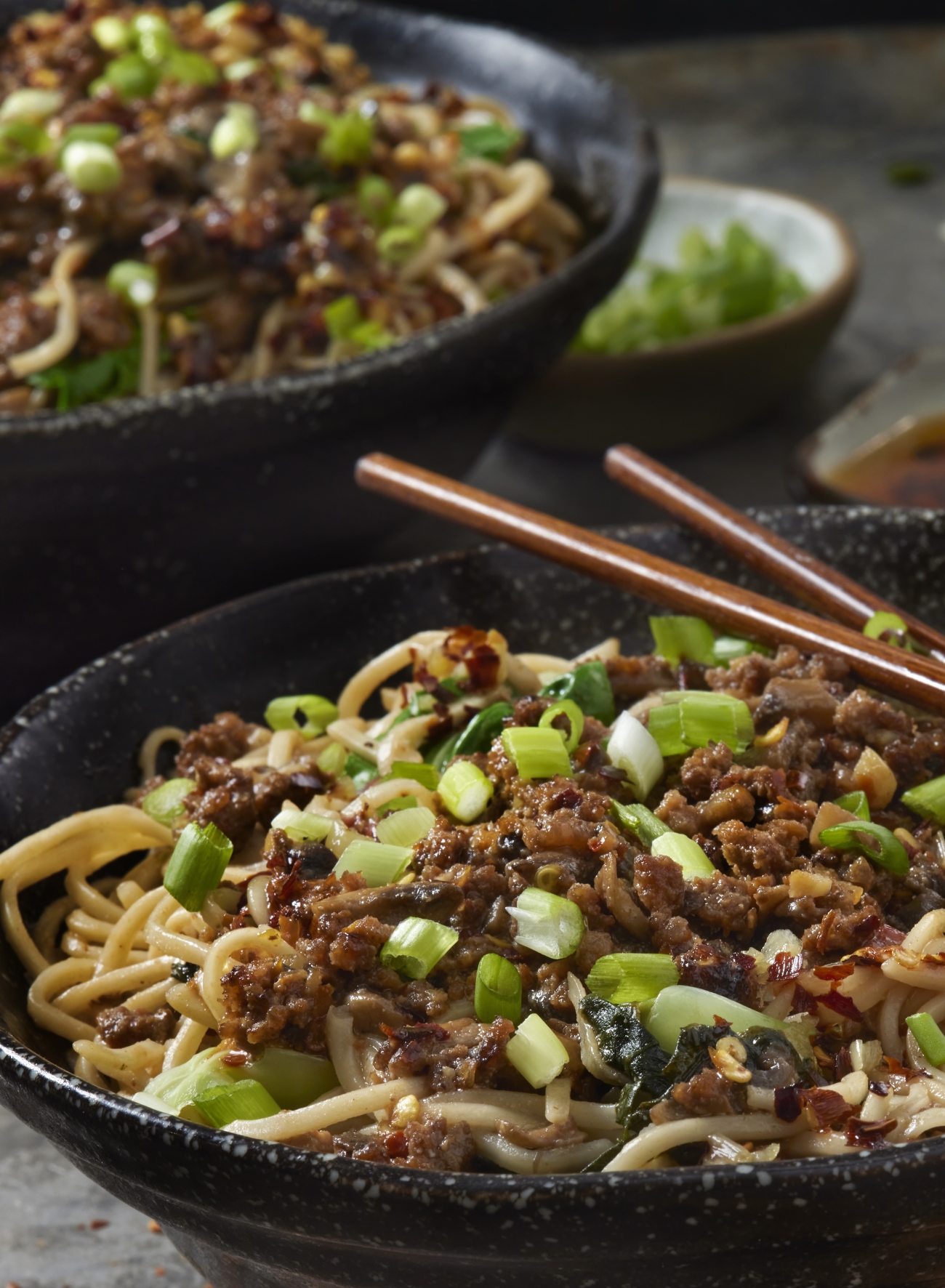 I highly recommend that you visit an Asian grocery to get all of the ingredients you need for Dan Dan noodles. While you can substitute some of the items in a pinch, if you can create this recipe authentically then the results will be amazing, especially when including sesame paste, Chinese chili oil and pickled, preserved mustard greens (Sui Mi Ya Cai).
In the bowl, Dan Dan noodles look fiery – thanks to the bright red of chili sauce and the dish's powerful aroma – yet there's more depth of flavor than tongue burning heat to Dan Dan noodles. The soup, simple egg noodles, and fried minced pork can be enjoyed by novice spice tasters looking to level up, and also be demolished by experienced hot food lovers. If you want to tamp down the heat a bit, steamed greens such as bok choy or spinach provide respite.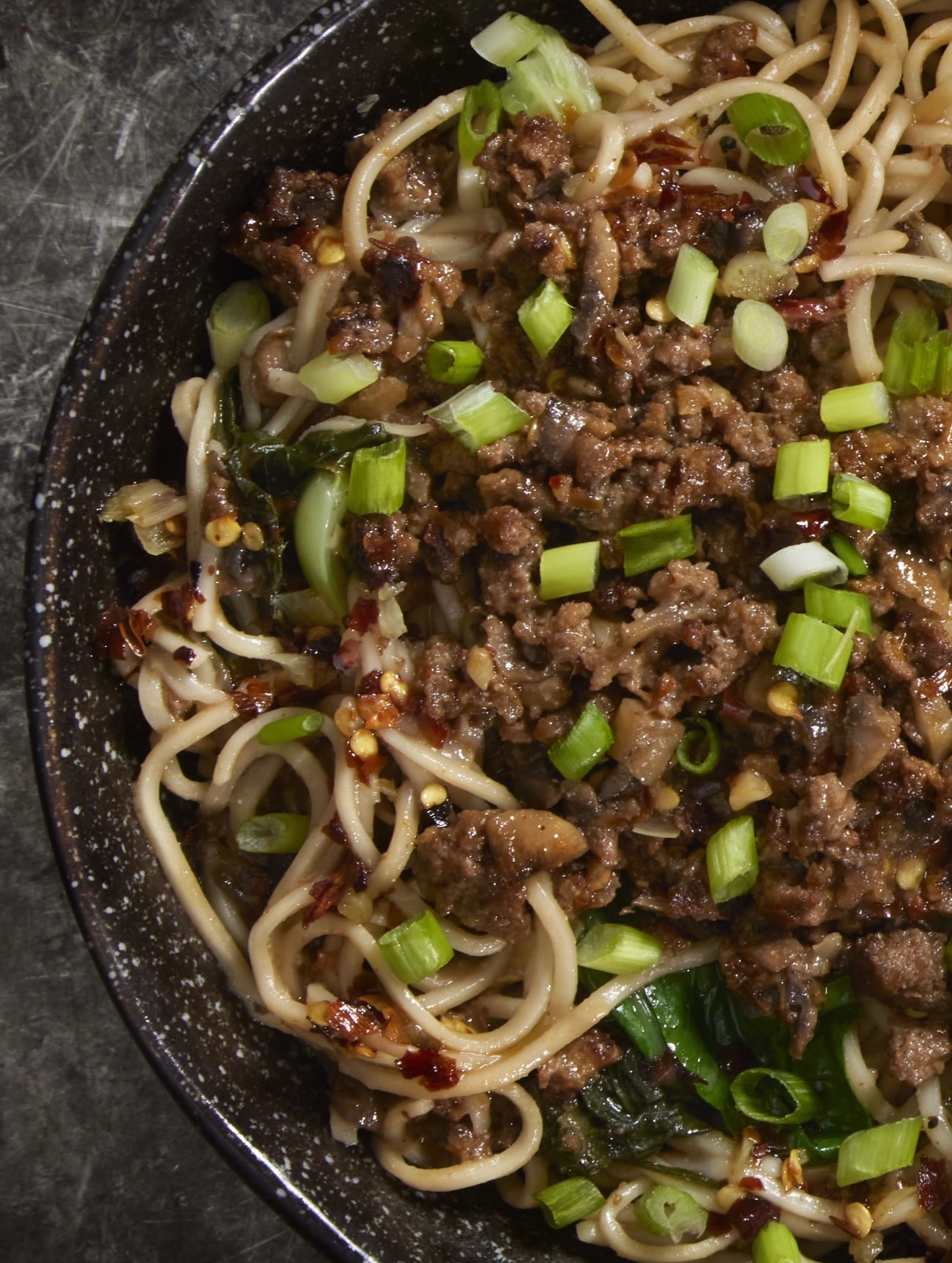 I love Dan Dan noodles. They are flavorsome and visually spectacular, and despite the large ingredient list, come together quickly and logically. When you start making them, you'll quickly abd naturally want to investigate what other Sichuan dishes you can make. Enjoy!
Dan Dan Pork Noodles
Serves 4
15m prep time
15m cook time
For the Dan Dan Sauce
2 teaspoons minced garlic
1 1/2 tablespoons sesame paste
3 tablespoons soy sauce
3 tablespoons Chinese chili oil
1 tablespoon Sambal Oelek
2 teaspoons Sichuan powder
1/2 teaspoon Chinese Five Spice powder
2 teaspoons raw sugar
3/4 cup chicken broth (hot)
Kosher salt and black pepper, to taste
For the Pork
8 oz pound ground pork
2 teaspoons minced garlic
2 tablespoons Hoisin sauce
1 teaspoon minced ginger
1 tablespoon Chinese rice wine
1 tablespoon soy sauce
1 tablespoon vegetable oil, for cooking
2 oz Sui Mi Ya Cai (preserved mustard greens)
Kosher salt and black pepper, to taste
For the Noodles, and Serving
1 lb fresh Chinese egg noodles (or Ramen)
2 bunches bok choy (or spinach), separated
1-2 scallions, chopped finely
1 cup hot chicken broth
1 tablespoon peanuts, crushed
For the Dan Dan Sauce
In a mixing bowl, combine sesame paste and water until it becomes semi-runny and smooth. Mix all ingredients except chili oil and chicken broth. Gradually stir in oil and stock. When finished, the oil should be on the surface of the sauce. Set aside.
For the Pork
Mix together hoisin, soy sauce, Chinese rice wine, and five spice powder to make a sauce. Heat the oil in a skillet at medium-high temperature.
Add minced ginger, garlic, ground pork, minced Ya Cai and chili flakes, then add the sauce. Break up pork as it cooks. Spoon out when the meat is fully cooked and set aside.
For the Noodles and Serving
Bring a large pot of water to the boil. Cook noodles as per packet directions. Add bok choy for the final minutes. Remove bok choy, drain and toss noodles.
Spoon 1/4 of Dan Dan Sauce into a soup bowl. Pile in noodles, top with pork mince, bok choy, and Sui Mi Ya Cai.
Sprinkle with peanuts and scallions, repeat the plating process for up to four diners, then serve hot.
Recipe adapted from Red House Spice
SKM: below-content placeholder
Whizzco for 12T