A fast food icon meets tiktok trend.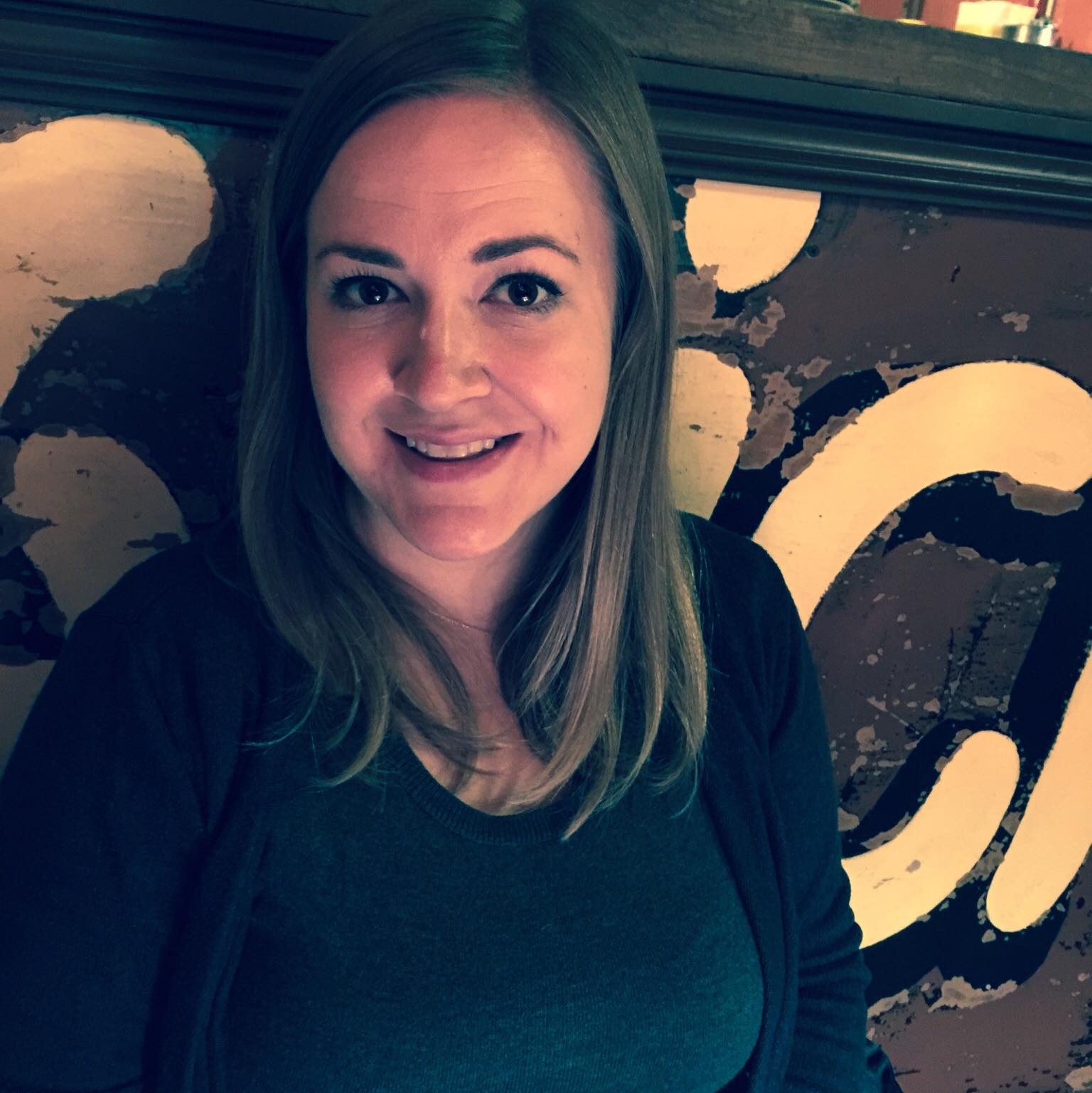 Kristy Norrell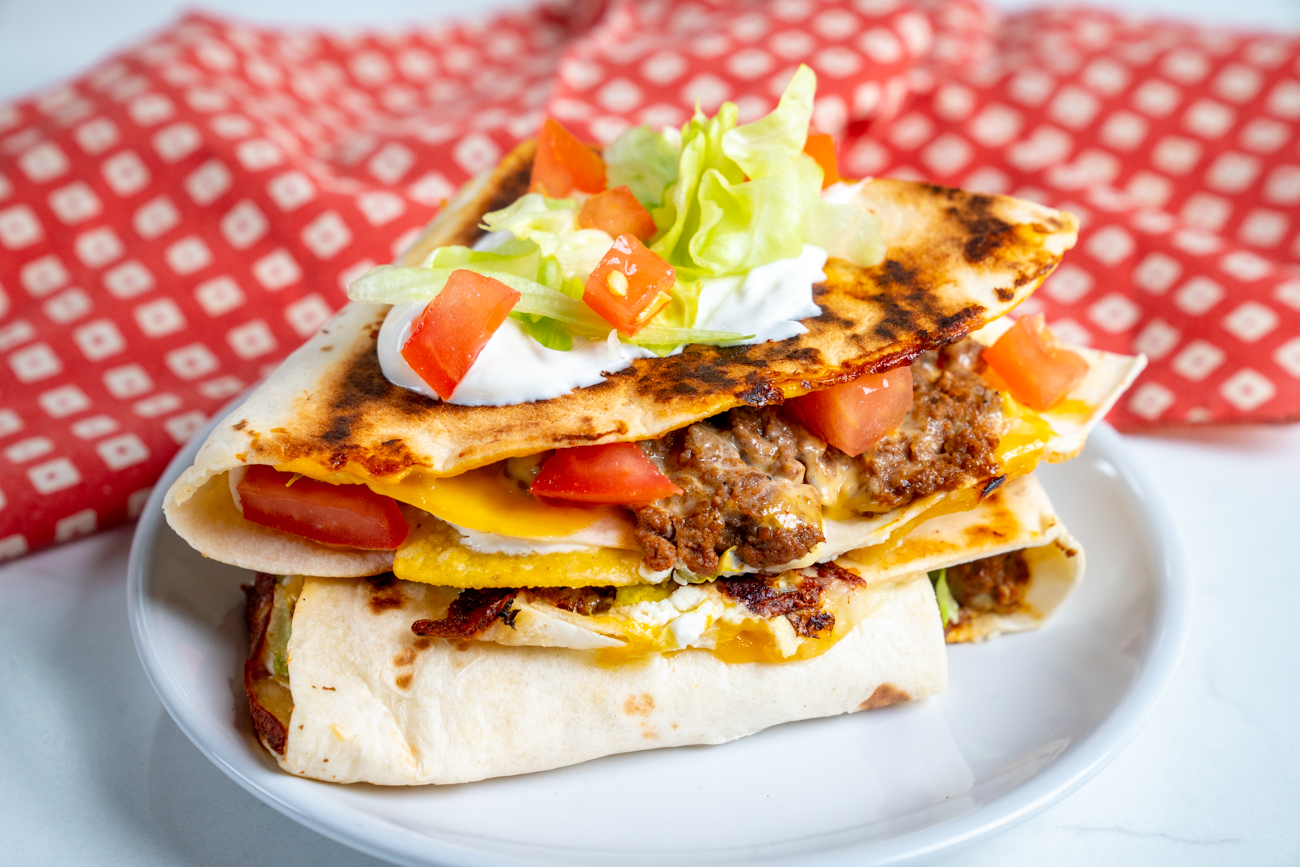 One of Taco Bell's greatest inventions of all time is the Crunchwrap Supreme. With the Crunchwrap, you don't have to choose between crunchy tacos and soft tacos — you basically get both at the same time, and that's a dream come true. Another great invention is social media's "tortilla hack," which involves placing ingredients in quadrants on a tortilla and then folding it up until you have a nice little triangle.
Naturally, I figured it was high time those two inventions came together to form one singular amazing handheld snack — the Crunchwrap Quesadilla. Here it is in all its glory — everything you love about a Crunchwrap (zesty beef and nacho cheese, cool sour cream and lettuce, the crunch of a crisp corn tortilla AND the soft bite of a flour one) and it's all in one toasty little triangle.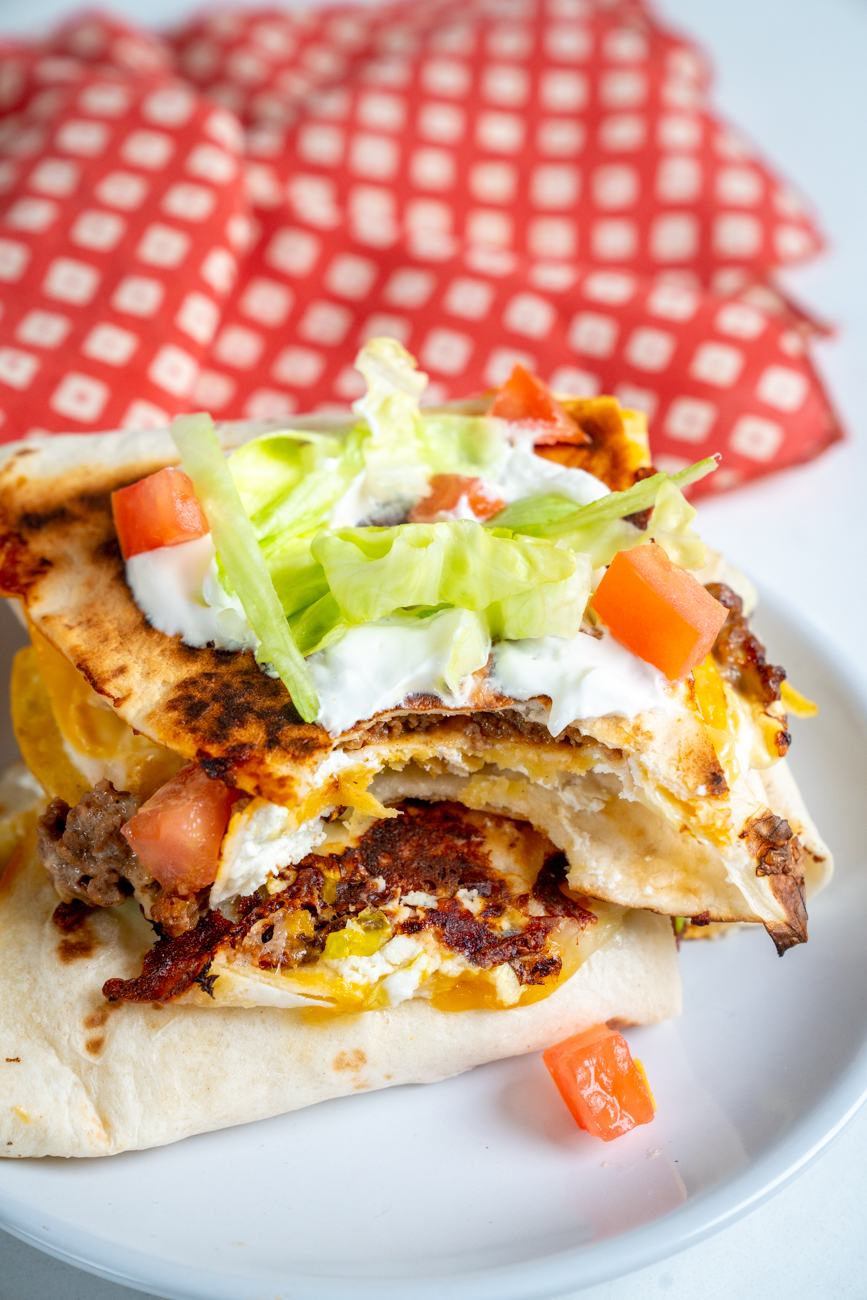 Here is a really nice thing about this snack — you don't need any fancy or special ingredients. Just basic taco type stuff and you can absolutely swap out the ingredients if you'd like. But if you're staying true to TB's original you'll want ground beef, taco seasoning, a shredded cheese blend, nacho cheese, sour cream, iceberg lettuce, and diced tomatoes. And then of course a flour tortilla… and we're using tortilla chips for the crunch!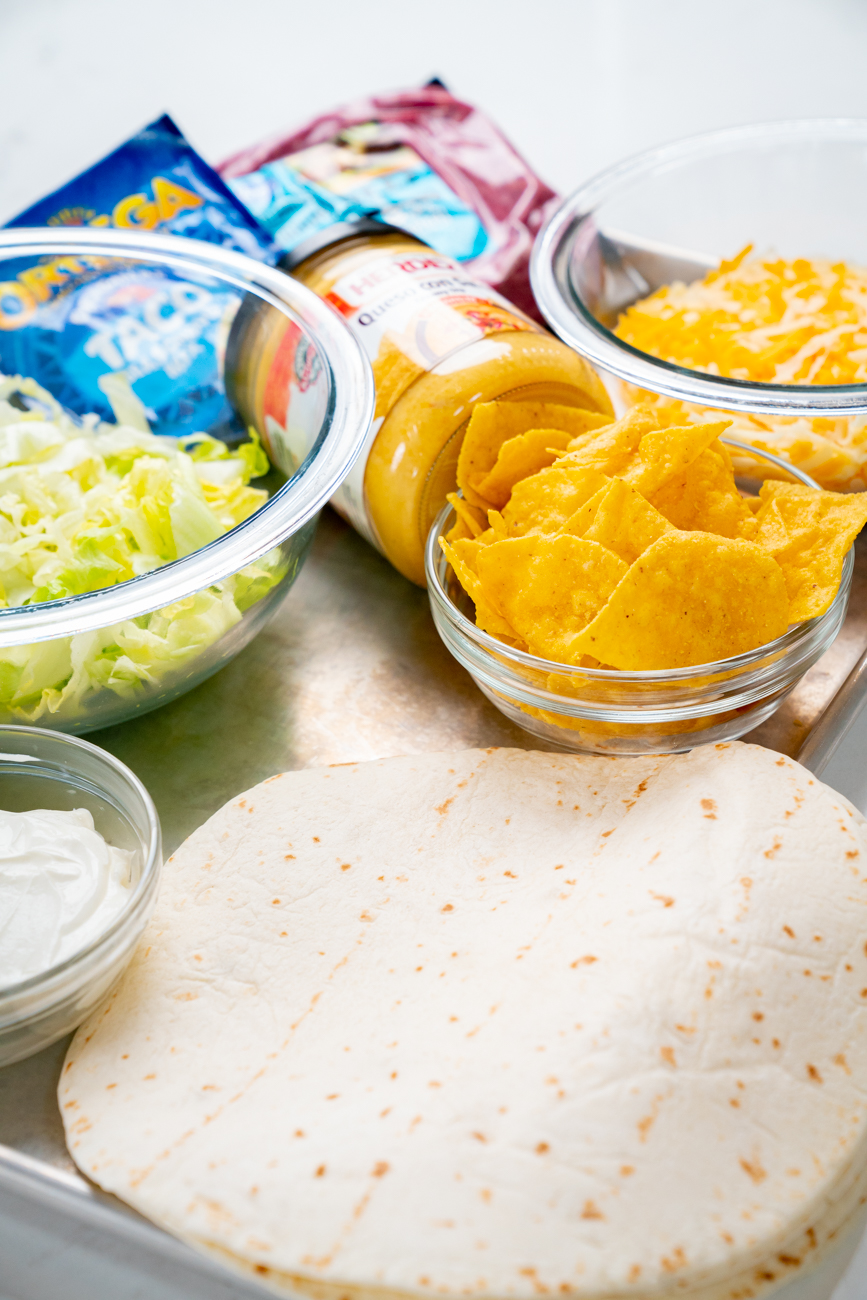 You actually won't be doing much cooking here — this is mainly about assembly, but you do need to brown up the beef and let it simmer in the taco seasoning with a bit of water. You want to cook most of that liquid off so things don't get too soupy.
Then you'll cut your tortilla in half, but only up to the middle point. In other words, you're making one slit down the center in the bottom half of the tortilla. Then imagine your tortilla has four quadrants. In the first quadrant to the left of the cut, spread a layer of sour cream and then top it with a single layer of tortilla chips. In the quadrant next to that, add your shredded cheese and tomatoes. In the next, a layer of ground beef and a drizzle of nacho cheese, and in the last a nice sprinkling of shredded cheese. The order is important because as you fold the tortilla up, you want your veggies and sour cream on the inside while the cheese remains on the outer layer to melt.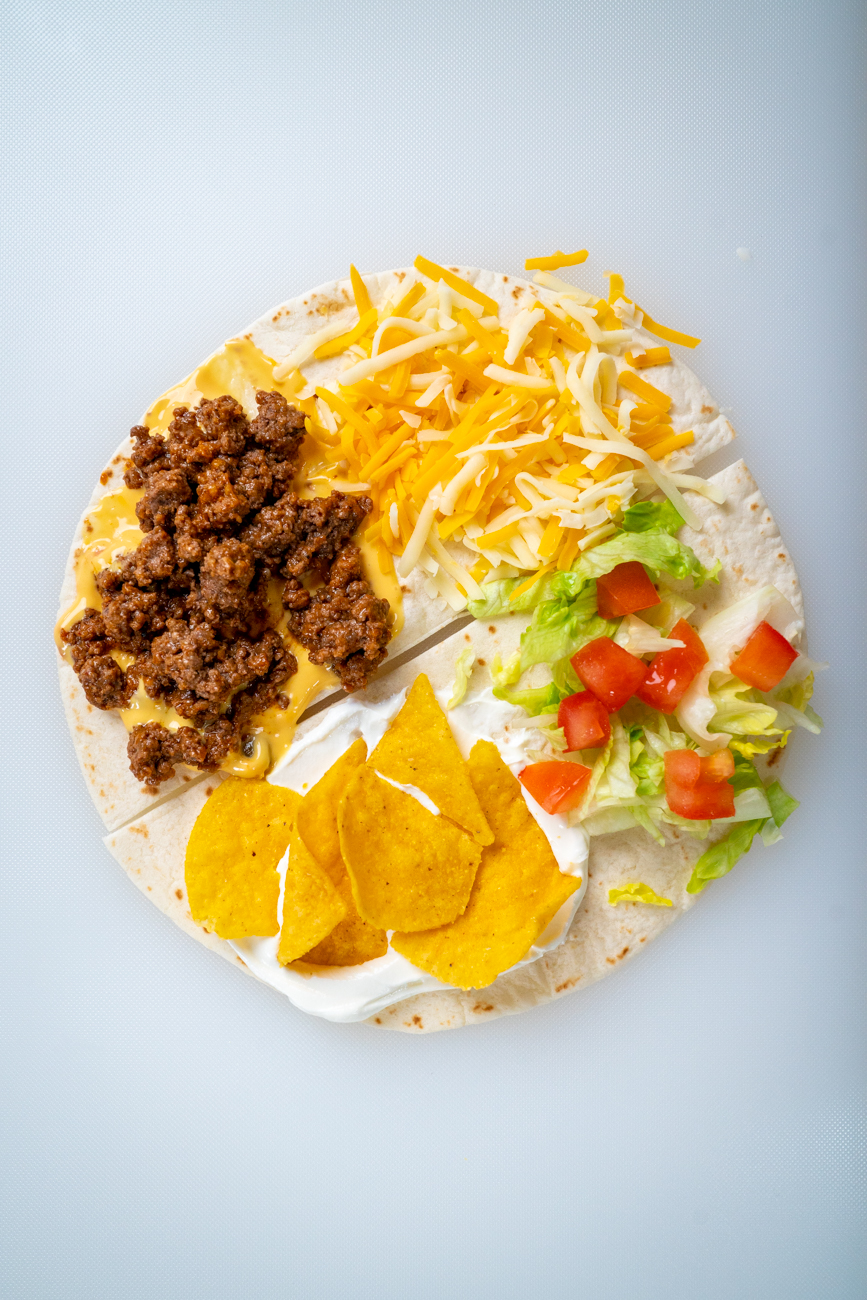 Then it's time to fold. Fold the first quadrant onto the second, then onto the third, then onto the fourth, so you have a nice layered triangle. Grill it until golden brown in a hot pan and enjoy an even more layered version of a crunchy, zesty, creamy, cool fast food classic.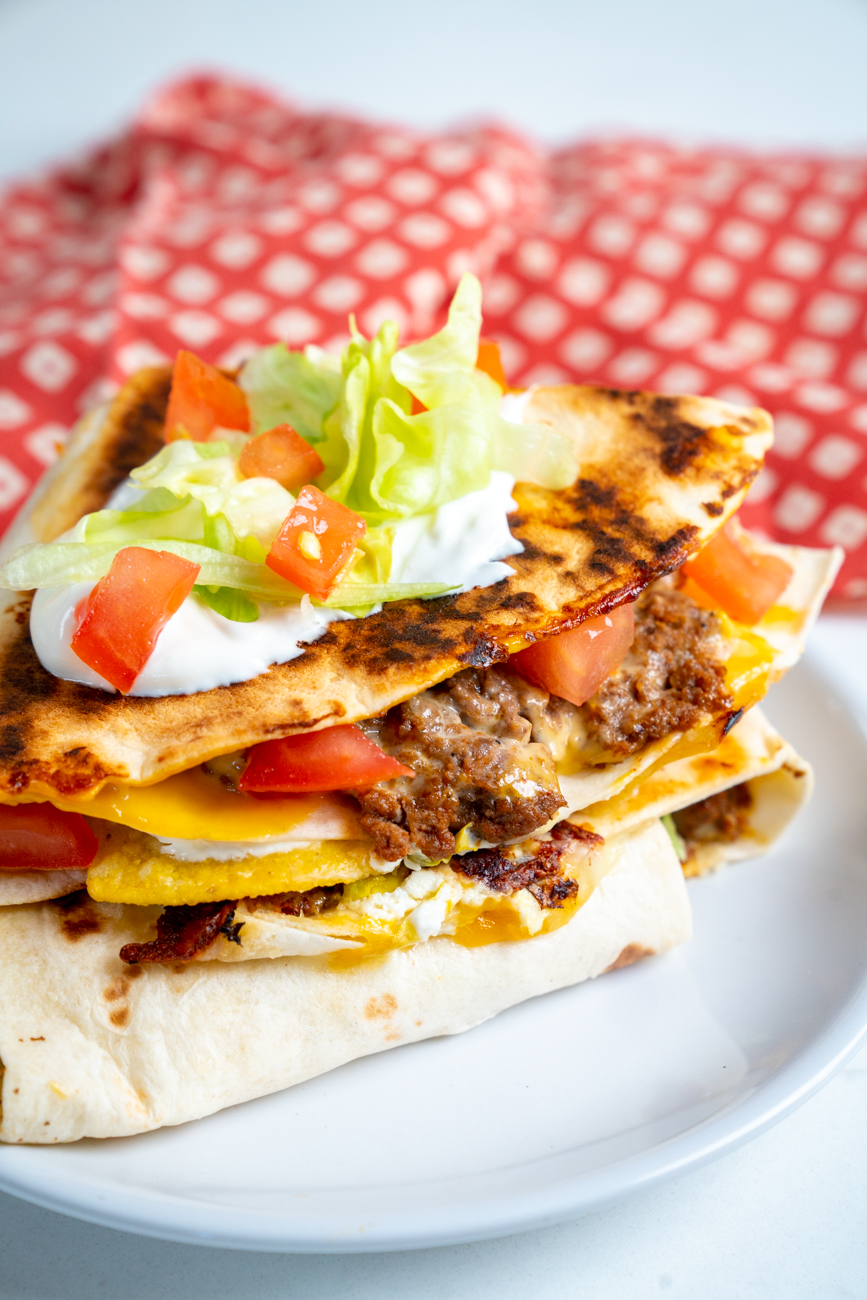 Crunchwrap Quesadilla
Serves 6
10m prep time
10m cook time
Ingredients
1 lb ground beef
1 packet (or 2 tablespoons) taco seasoning
1/4 cup water
2 cups shredded Mexican cheese
1 (15 oz) can nacho cheese sauce
6 flour tortillas
1/2 cup sour cream
2 cups tortilla chips
2 cups iceberg lettuce, shredded
2 tomatoes, diced
Preparation
In a skillet over medium high heat, brown the ground beef. Add taco seasoning and 1/4 cup water and let simmer until liquid has evaporated. Remove from heat and set aside.
Warm a flour tortilla, then slice it halfway down the middle.
In the first quadrant to the left of the cut, spread a layer of sour cream, then top with tortilla chips, breaking them a bit to flatten if needed.
In the next quadrant, sprinkle with shredded lettuce and tomatoes.
In the next quadrant, spread about 1 tablespoon of the nacho cheese sauce, then top with a layer of ground beef.
In the final quadrant, sprinkle a layer of shredded cheese.
Fold the wrap up into a triangle, starting by folding the first quadrant onto the second, then onto the third, then onto the fourth.
On medium-low heat in a clean skillet, brown both sides of quesadilla until golden brown. Serve and enjoy!
Recipe adapted from Indulgent Eats.
SKM: below-content placeholder
Whizzco for 12T