A seriously delicious snack you can feel good about.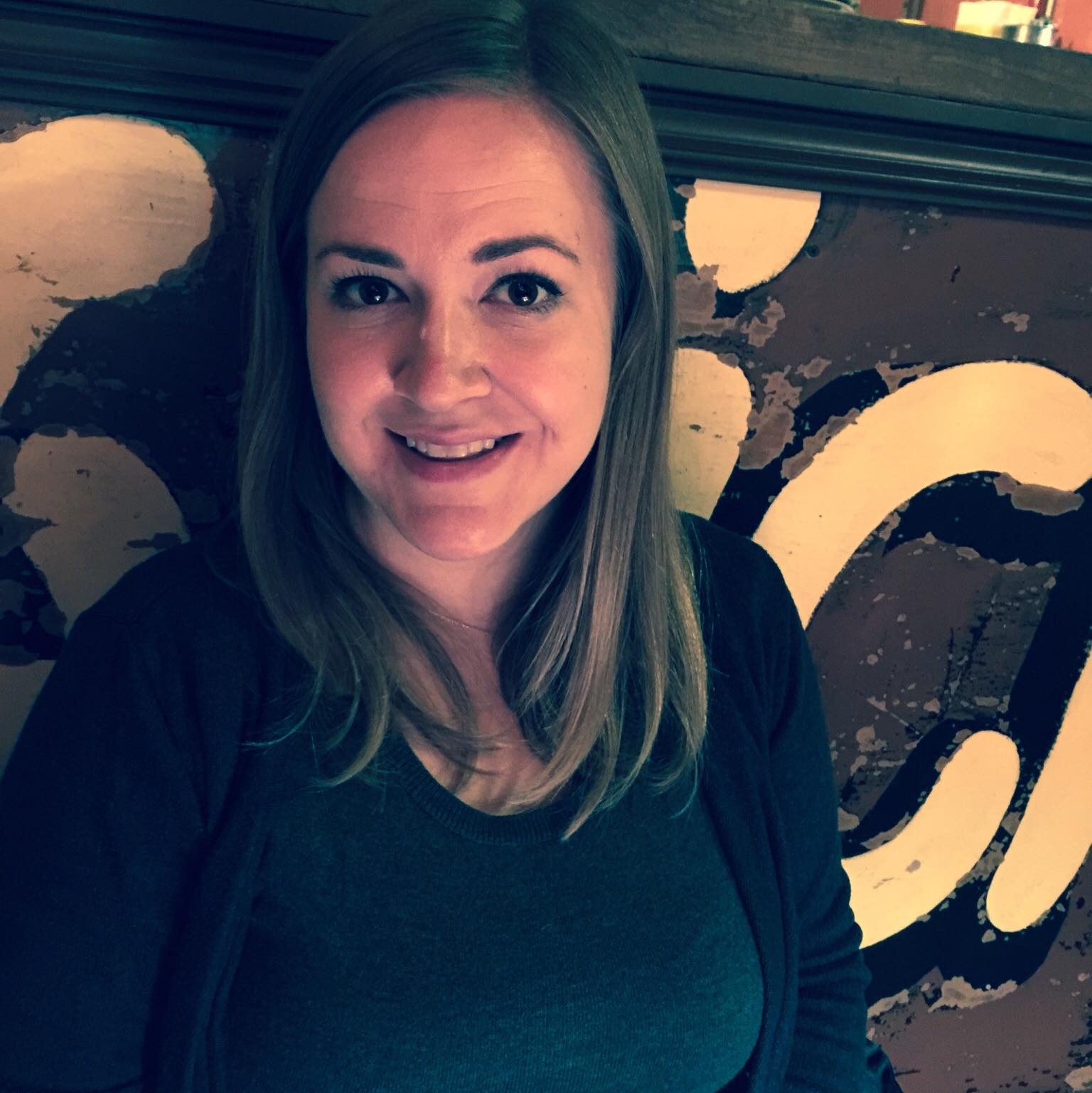 Kristy Norrell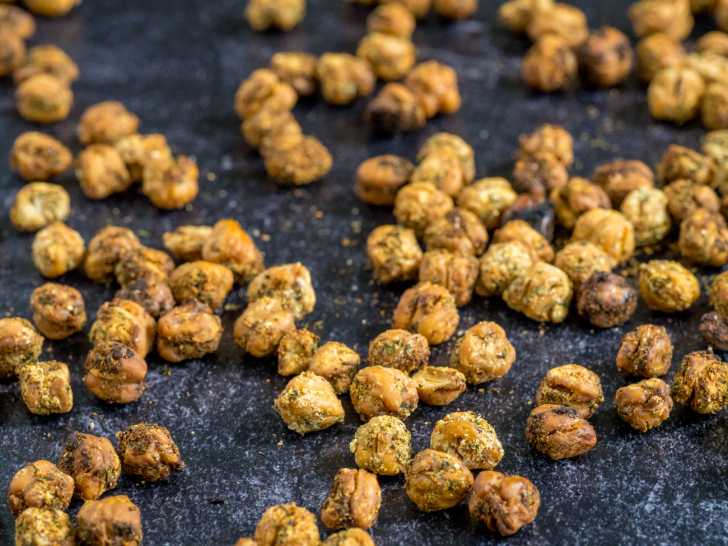 There are some foods that you crunch mindlessly while sitting on the couch and there are some foods that you consume largely because of how good they are for you, and usually, the two don't have a ton in common. But crispy roasted chickpeas are where those two worlds meet. Our ranch-dusted version is just as addicting as something you might find in a snack bag, but they have a few more redeeming qualities – like protein and fiber, for instance.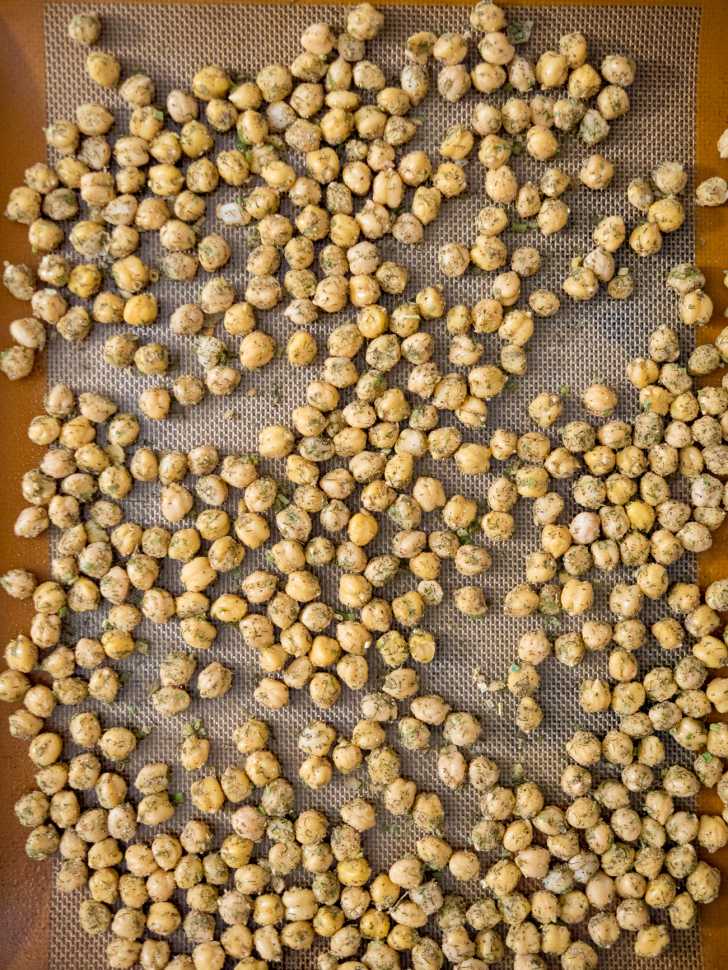 Since the ranch seasoning here is one you make yourself (don't worry, it's just a matter of tossing together a few dried herbs and spices), you don't have to worry about any preservatives or other funky stuff making its way into your snack. It's an easy way to add some crunch to your life, but in a way you can feel good about.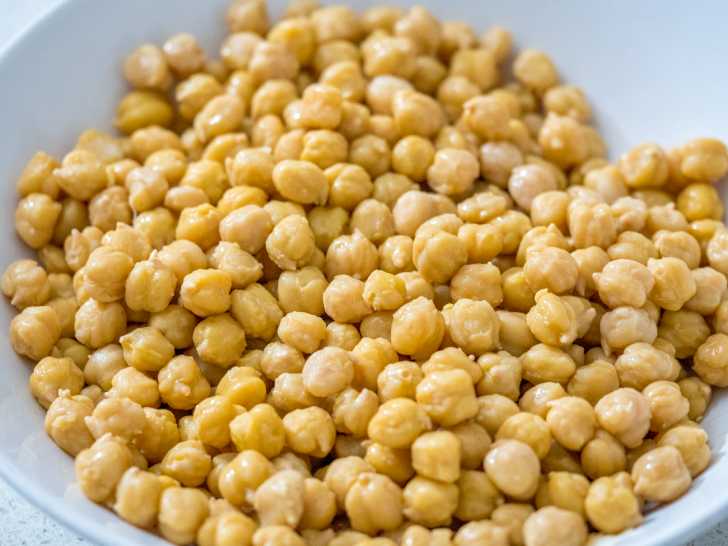 One key to perfect crispy chickpeas is removing the outer skin from them before they head into the oven. You do this by rolling them in a clean kitchen towel or two paper towels after you've rinsed and drained them.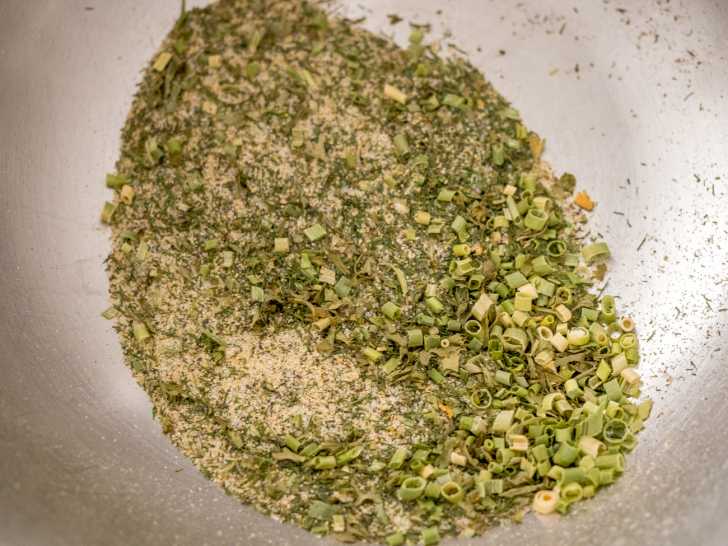 Then you toss them in a delicious combination of dried parsley, dill, garlic powder, onion powder, and dried chives. There's no dairy to be found here, but the spice blend still gives you that perfect ranch flavor.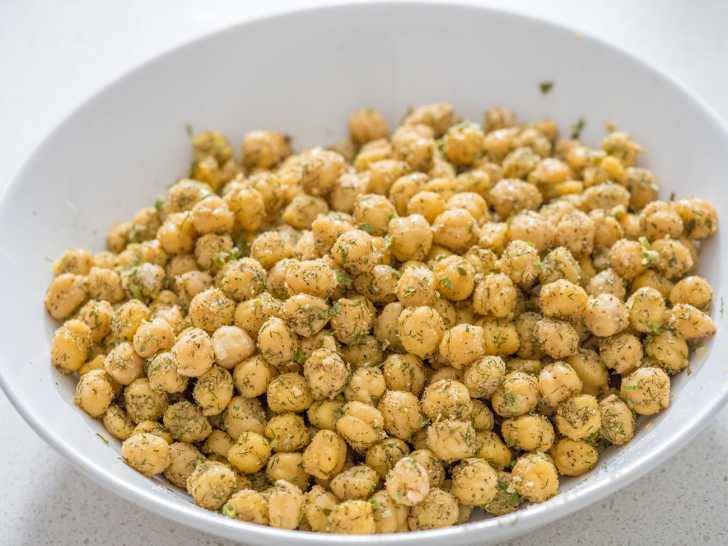 They bake at high heat (450°F) for about a half an hour, and you're ready to snack! For even crispier results, you can turn off the heat to your oven and leave them to sit in the residual heat for an extra fifteen minutes. It really ensures that any moisture has baked out so you get a great crunch.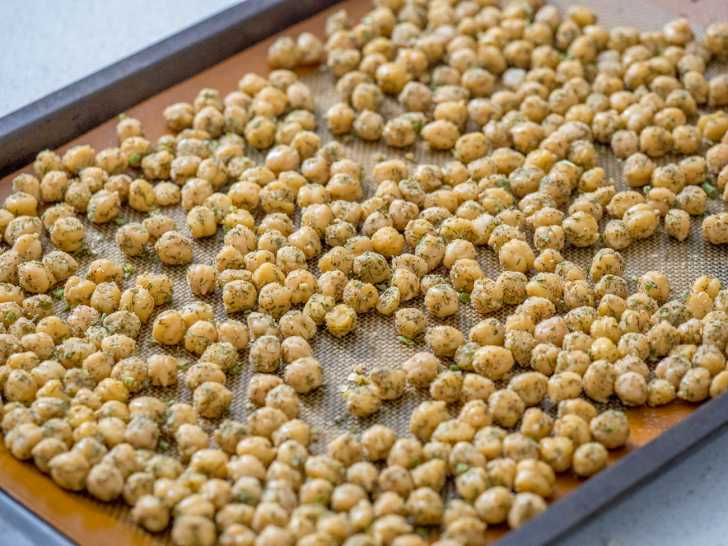 There are a lot of buzz words going on here – they're vegan, they're gluten-free, they're rich in fiber – but all I really care about is that they're tasty as can be. And these truly are.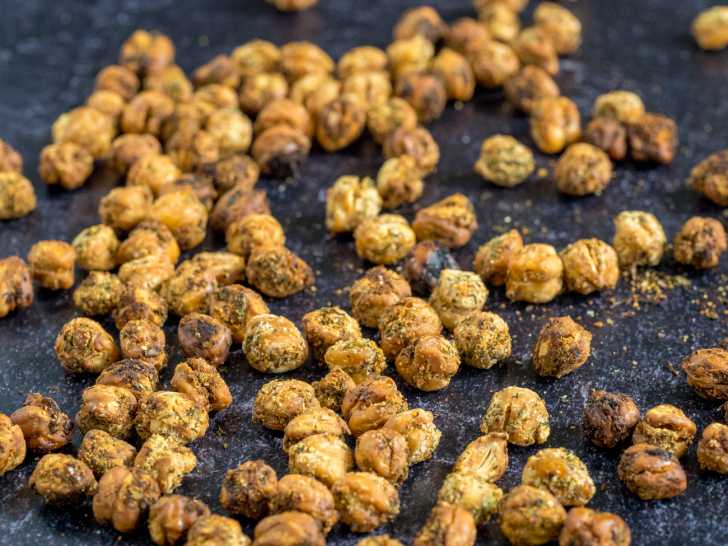 Crispy Ranch Roasted Chickpeas
Ingredients
2 (15 oz) cans chickpeas, rinsed and drained
1 teaspoon dried parsley
1 teaspoon dried dill
1 teaspoon garlic powder
1 teaspoon onion powder
1 teaspoon dried chives
Kosher salt and freshly ground black pepper, to taste
Preparation
Preheat oven to 450°F and line a rimmed baking sheet with foil. Grease with nonstick spray and set aside.
Dry drained chickpeas well, then remove outer skin by rolling them in a clean kitchen towel or between two paper towels.
In a large bowl, whisk together parsley, dill, garlic powder, onion powder, chives, and salt and pepper. Add chickpeas and toss to coat.
Arrange chickpeas in a single layer on prepared baking sheet. Spray with cooking spray and roast until golden brown and crispy, 30-40 minutes.
For a crispier texture, turn off heat and leave chickpeas in oven for 15 minutes.
Adjust seasoning as needed and start snacking! Enjoy!
Recipe adapted from Dashing Dish.
SKM: below-content placeholder
Whizzco for 12T